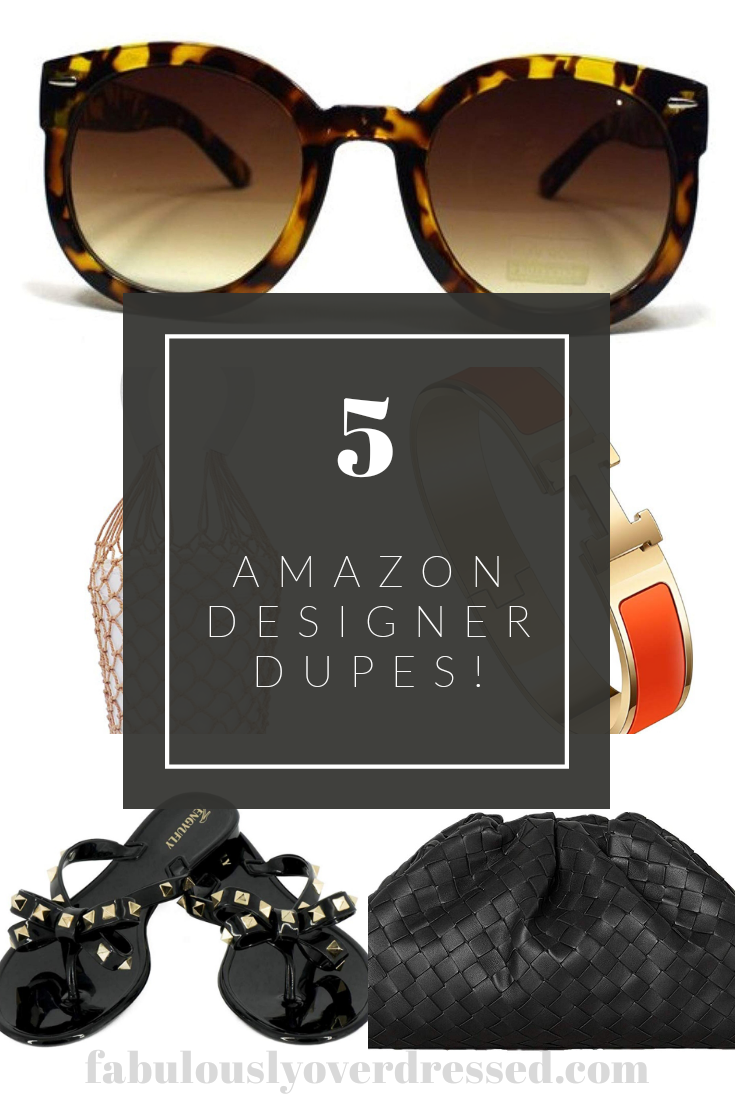 5 Amazing Designer Dupes from Amazon!
If you're anything like me, you don't have an unlimited budget to purchase all designer accessories. Lucky for us, there are some fantastic designer dupes out there, and I found several available on Amazon, most through Prime (or at least with free shipping) for a fraction of the price. If you don't already have Amazon Prime, you can sign up here. Prime provides free 2-day shipping on thousands of items, and has so many other benefits (accessibility to TV shows, sporting events, books, music, etc.).
I found five stunning Amazon designer dupes that would fool almost anyone into thinking it's the real thing. All of the dupes have at least 4 stars, and the reviews are excellent. But even if they don't last as long as the real thing, you don't have to spend a mortgage payment on them so it's okay! Check out my current favorites:
Top 5 Amazon Designer Dupes:
1. Bottega Veneta The Pouch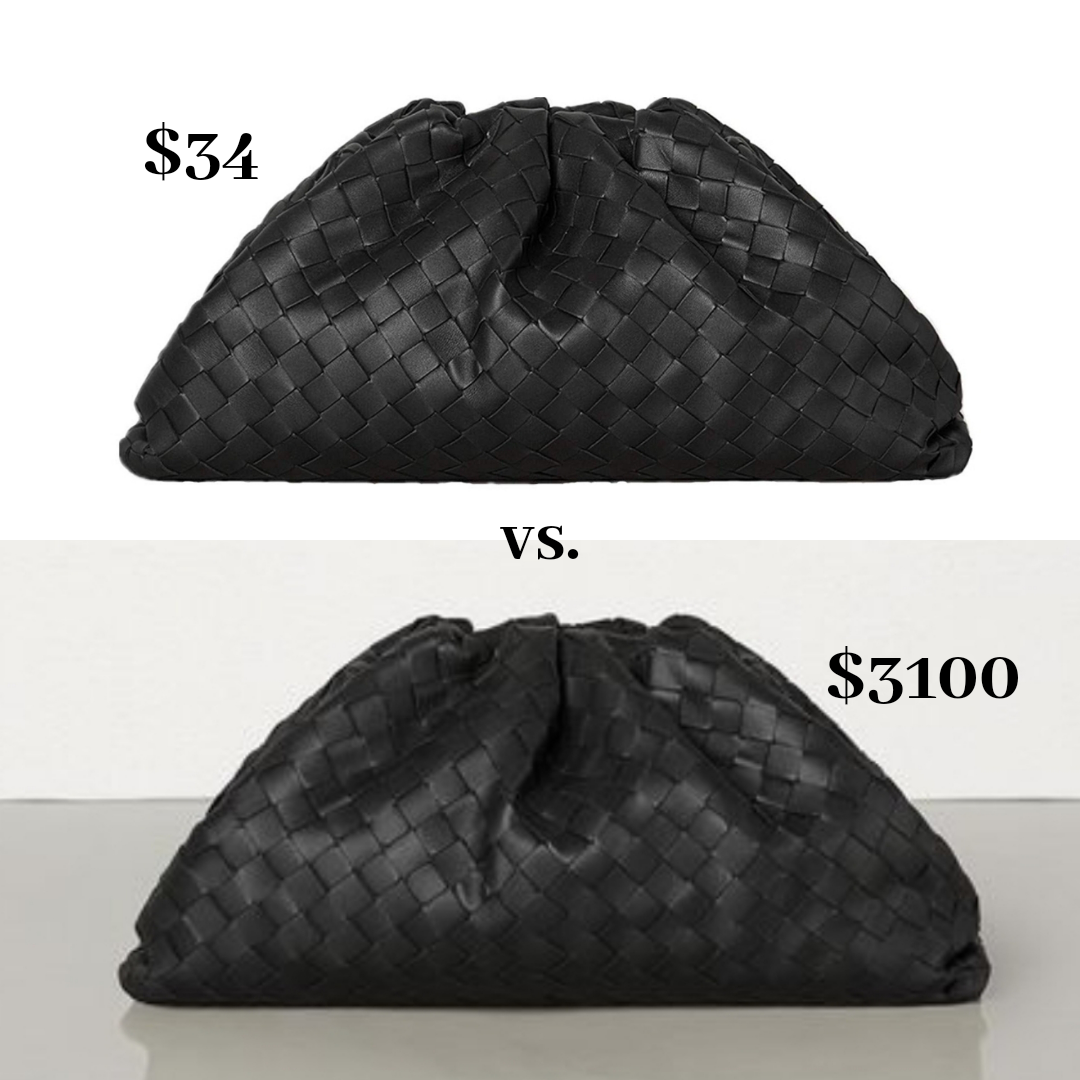 This clutch, that can also be worn with the strap over the shoulder, is The IT bag! But it's also $3100- ouch! The dupe from Amazon is only $32 with free shipping. Sold!
2. Karen Walker Super Duper Strength Sunglasses
The Karen Walker $250 sunglasses are incredibly popular and will last for years with good care. But if you throw your sunglasses into your purse on a daily basis without their case like me, you may not want to commit hundreds of dollars to a pair! Luckily I found these amazing look-a-likes on Amazon for only $13. I wear them every day- they are comfortable and I get a lot of compliments. They are my favorites!
3. Staud Moreau Bag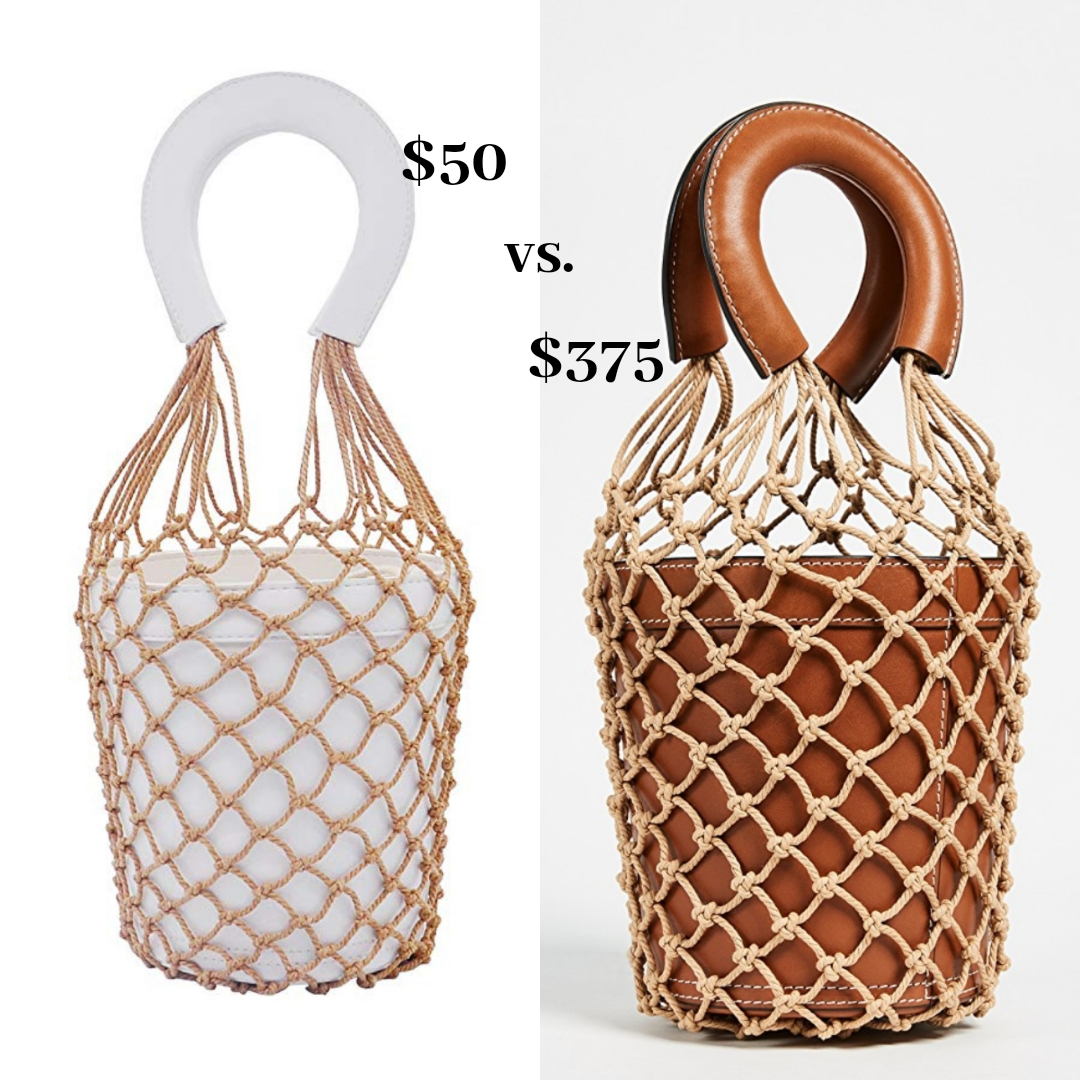 The Staud bag was very popular last summer and will continue it's popularity this spring and summer. Bucket bags overall are having a moment! The Staud bag is $375, but I found this dupe with great reviews for just $50!
4. Valentino Rockstud Jelly Thong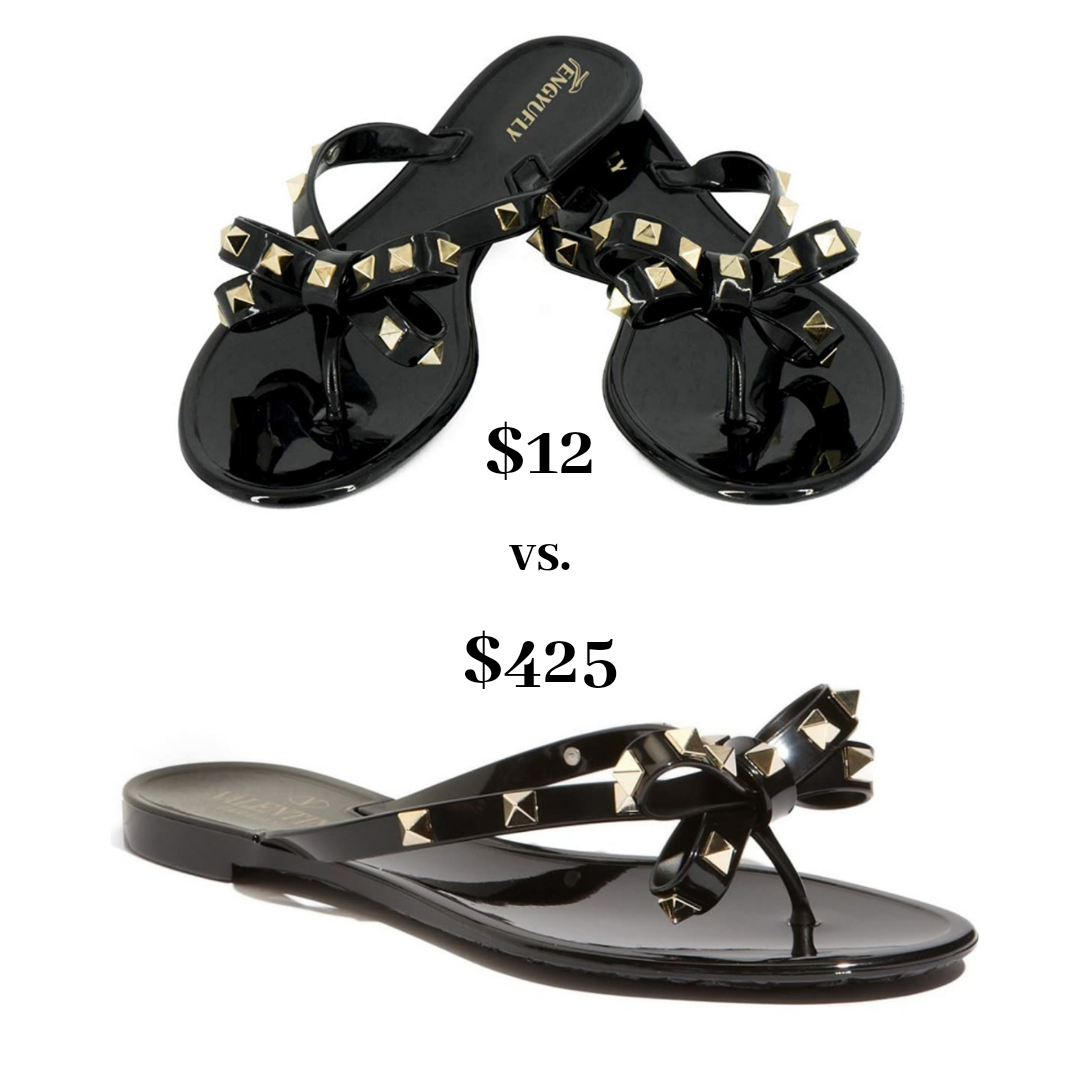 Valentino Rockstud shoes are so gorgeous and edgy- the style will last for years. That being said, I just couldn't imagine spending $425 on a jelly flip flop. Luckily, these dupes are just as cute and are only $12. At that price, you can grab them in a couple different colors!
5. Hermes Clic H Bracelet
This Hermes bangle bracelet, available in multiple colors, is so classic and can be worn everyday. But at $640, I'd have to eat Ramen every night to save up for it! I found this dupe for $20 and I honestly had a hard time figuring out which picture was the real Hermes and which was the dupe when I was putting this post together!
Shop all my Amazon designer dupe finds here:

What about you? Have you found any amazing Amazon designer dupes lately? I'd love to hear about your finds in the comments!