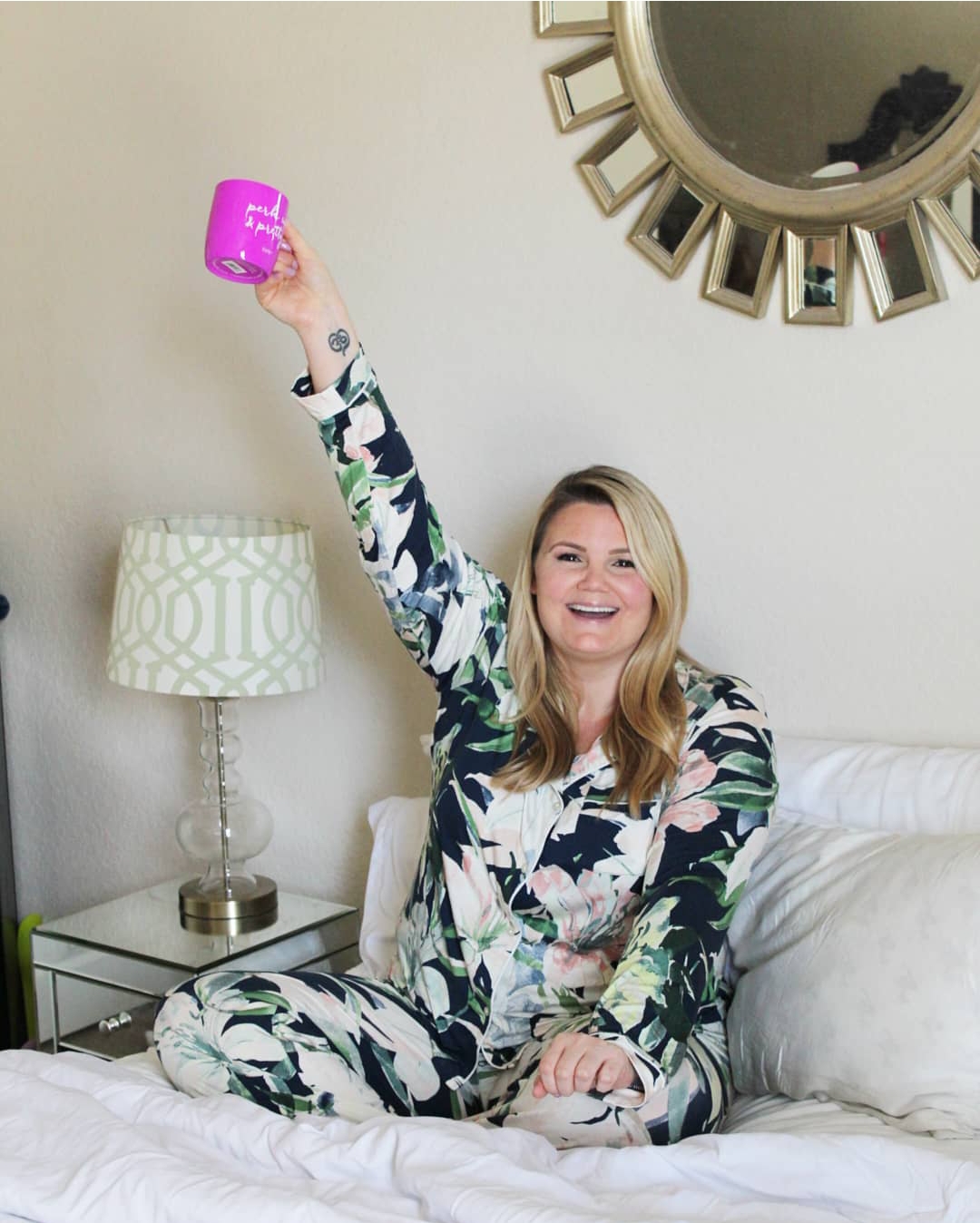 The Most Comfortable Pajamas I Can't Stop Wearing!
Although I change out of my pajamas every morning when I work from home, I cannot wait to change back into comfy pj's as soon as I'm done with work. When I was going into the office, I would immediately change into comfy clothes as soon as I got home. Anyone else do the same? My change of clothes usually consisted of sweatpants and a t-shirt, but since I've found the most comfortable pajama sets ever recently, I now get right into pj's! So of course I wanted to share! Here's two brands of the most comfortable pajamas I can't stop wearing!
Target Stars Above Pajamas:
These are the brand of pajamas I am wearing in the picture! These are so incredibly comfortable, I never want to take them off! I now own three sets of their pj's in different styles. Also, they are very affordable! Here's some great options from Stars Above:

Soma Cool Nights Pajamas:
The Soma Cool Nights pajamas are the newest in my pj collection. They have the same soft feel as the Stars Above pajamas, with the added benefit of keeping you cool at night. They actually feel cool against your skin when you put them on. I'm a hot sleeper, so these are perfect for me! I keep "adding to cart!" These are a little higher price point than the Stars Above brand, but definitely worth it. Also, Soma frequently has sales, so if you sign up for their emails, you'll be notified when they have deals. Here's some of my faves from the Cool Nights collection:

Have you tried either of these PJ brands yet? Do you have a different favorite brand of comfortable pajamas? Leave them below so I can check them out too!
While you are in your comfy pj's, give yourself an at-home facial! Read my post on how-to here!