The Ultimate Anti-Aging Skincare Guide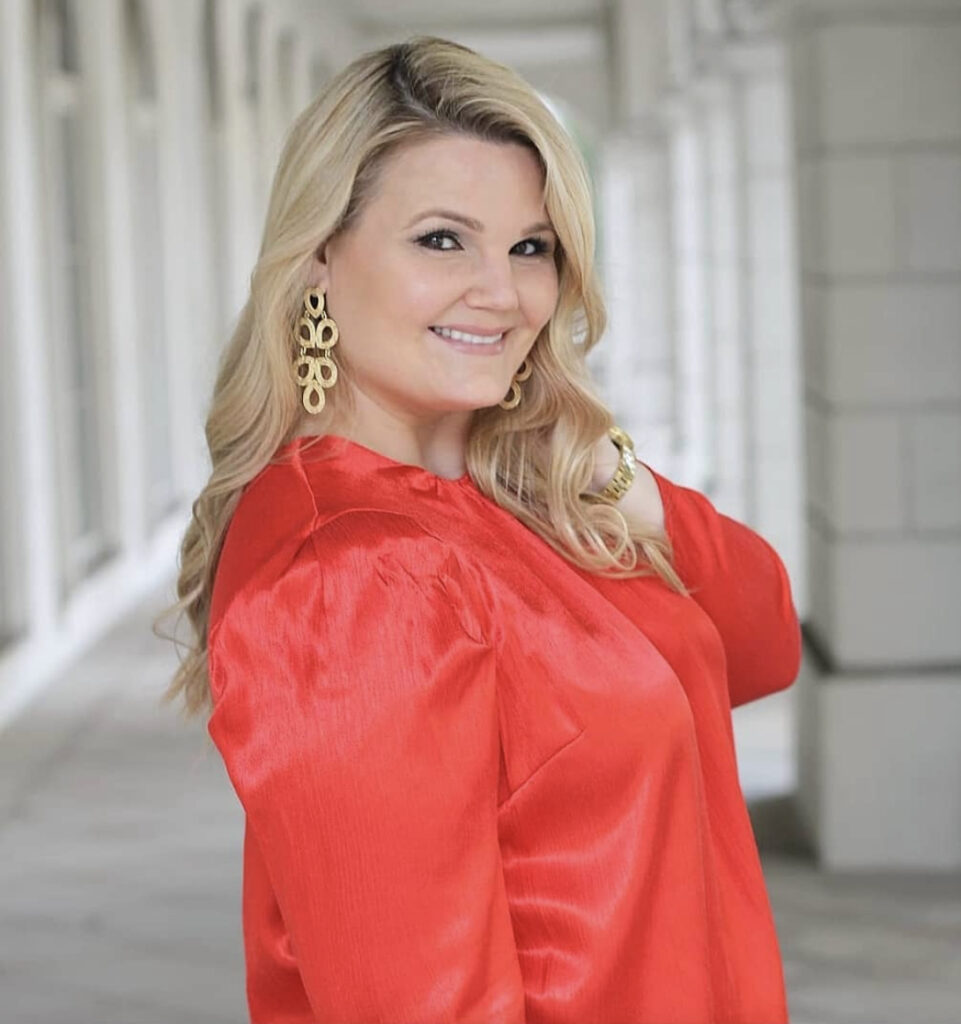 The Ultimate Anti-Aging Skincare Guide for all Skin Types
I recently did a poll on my Instagram Stories about skincare, and 87% of respondents stated they were interested in anti-aging skincare. For the 13% who said they were not, why the heck not?? Even if you are young, you should never wait until you start to see signs of aging to start caring for your skin. I mean, I assume you want your skin to look youthful as long as possible, right? I know I do!
Some Background on Skin
Our skin "age" is determined by three factors- heredity, environment and habits (such as water intake, smoking, and diet), and your skincare routine. We can't do much about our heredity, but we can definitely make a change in our environment and how we care for our skin. I've had some sort of skincare routine since I was in middle school, starting with washing my face religiously at age 12, to using eye cream at age 16, and now, using a morning and nighttime skincare routine every single day (even when I'm so tired and just want to go to bed!). I also eat a mostly plant-based diet with little dairy, I've never smoked, and I avoid the sun or wear sunscreen when I am outside. I'm very lucky to have two parents with good skin as well. My goal is to always have smooth, young looking skin, and if you are reading this, I assume you want the same!
Every person has different needs for their facial skin. For reference, my skin was oily when I was a teen, but has calmed down with age and now I have normal/combo skin, depending on the season. I can feel a little dry in my cheeks during colder months. I also have reactive redness, meaning that my facial skin turns red when there's a change in temperature (especially when it gets very hot), when I exercise, or when I am angry or embarrassed.
My Little Secret!
On a side note, just as you probably wouldn't take parenting advice from someone without children, you probably shouldn't take anti-aging advice from a 22 year old (example: basically every cosmetic ad out there!). So in all transparency, I am 44 years old. I don't share my age often because no one ever guesses I'm over 35. I am 100% ok with that! So you can trust in my recommendations!
Here I share all the products I use and recommend for an anti-aging skincare routine for all skin types. The key is to be consistent with your routine. Once you find one that works for you, stick with it! It can take several weeks to start to see a noticeable difference in your skin. As always, please feel free to reach out to me with any questions you may have about skincare. I've spent quite a bit of time researching and trying out different products over the past 20 years!
*This post contains affiliate links, which means I may receive a small commission if you purchase something using my links. This in no way affects your price, it just supports this blog!*
Morning Anti-Aging Skincare Routine
Cleanser
In the morning, I cleanse with Tula Purifying Face Cleanser ($34) in the shower. This cleanser is good for all skin types. It can also take off makeup. If you have drier or sensitive skin, I recommend using a gentle cleanser, like Aveeno Calm + Restore Nourishing Oat Facial Cleanser ($14.49).
Treatment
After my shower, I apply Image Skincare Vital C Hydrating Anti-aging Serum ($82, and smells like oranges!) all over my face and neck. Vitamin C is great for brightening your skin and helping prevent fine lines. There are several really good serums out there to use before your moisturizer. I also like the Follain Brightening Serum ($38; light scent) and the No7  Restore & Renew Face & Neck Multi Action Serum ($34). I recently purchased the Peach & Lily Glass Skin Serum ($39, unscented) to try out since it has such great reviews for smoothing skin. I'll keep you updated!
Moisturizer
After letting my serum sink in (I usually brush out my hair while I wait), I apply my moisturizer all over my face, neck, and chest. I use Clinique Redness Solutions moisturizer ($59, unscented). This moisturizer isn't too heavy but is great for all skin types, especially if you experience redness. If I am going to be out in sun, I use Supergoop Unseen Sunscreen SPF40 ($34). For a more budget-friendly option, I recommend Aveeno Positively Radiant Sheer Daily Moisturizer SPF 30 ($19) or Kiehl's Ultra Facial Moisturizer ($30).
Eye Cream
In the morning I like to use a lighter eye cream that is still moisturizing. The Cerave Eye Repair Cream ($12 on Amazon) has been a staple for me for over a year now. At night, I have been using the Fresh Black Tea Firming and De-Puffing Eye Cream ($69) for a couple of years. It is very moisturizing yet sinks in quickly so I can still apply eye makeup shortly after. This is one of the best eye creams I've ever used! But there are good eye creams for every budget. Here are my favorites: It Cosmetics Confidence in an Eye Cream ($47.50), Kiehl's Creamy Eye Treatment with Avocado ($36), and No7 Protect & Perfect Intense Advanced Eye Cream ($23).
Nighttime Anti-Aging Skincare Routine
Cleanser
At night, I use a deeper cleanser since I wear makeup. Even if you don't wear a lot of makeup, your skin is still exposed to pollutants throughout the day, and needs to be cleansed before bed. Here's where I'll harp on you- PLEASE wash your face before bed! If you don't, you are just clogging your pores full of makeup, dirt, and chemicals when your face meets your pillow. Also, your skin renews while you sleep, so washing all the gunk off and applying good products is the best thing you can do for your skin. If you wear makeup, a cleansing wipe is not enough. It will never take off all your makeup- you need a sink with water and a cleanser! Using a wash cloth to rinse off is even better! But I digress…
First I use a cleansing balm to remove my makeup. Clinique Take the Day Off Cleansing Balm ($31, unscented) is excellent! Then I double cleanse with Kiehl's Calendula Deep Clean Foaming Face Wash ($38). It takes off all my makeup, including eyeliner and mascara, without drying out my face. If you need a more gentle cleanser, I'd recommend the La Roche-Posay Toleriane Hydrating Gentle Face Cleanser ($19).
After cleansing, I use a toner to make sure I've removed all makeup and leftover cleanser. I recommend TULA Pro-Glycolic 10% Resurfacing Toner ($46), Kiehl's Calendula Herbal Extract Alcohol Free Toner ($47), or Pixi by Petra Glow Tonic ($15). As a side note, you do not NEED toner, it's just an extra step to exfoliate the skin.
My favorite eye makeup remover is Lancome Bi-Facil Double-Action Eye Makeup Remover ($38).
Treatment
Every third night, I use Herbivore Prism AHA/BHA Exfoliating Glow Serum ($54). This contains AHA's and BHA's and works to chemically exfoliate the skin overnight. This is one of those products you may think you don't need, but trust me, you do! I wake up to the softest, smoothest skin after using this. If you are age 30+, get this! After letting this soak for a few minutes, I apply my night cream (see below).
I cycle my actives, so the night after I use the AHA serum, I use a retinol. I'm currently using Juice Beauty Stem Cellular Anti-Wrinkle Retinol Overnight Serum ($72), which I find to be much less irritating than other retinols. For a more budget friendly option, I like the CeraVe Skin Renewing Retinol Serum ($27).
Oil and Moisturizer
My night cream is Kate Somerville Age Arrest Wrinkle Cream ($98). More affordable but good options are L'Oreal Revitalift Triple Power Intensive Anti-Aging Moisturizer ($28), Kiehl's Ultra Facial Cream ($38), and No7 Protect and Perfect Intense Advanced Night Cream ($28).
Eye Cream
For night, I use the Fresh Black Tea Firming and De-Puffing Eye Cream ($69). For a more affordable option, try cocokind Revitalizing Eye Cream ($19).
Hands, Lips, and Body Skin
Anti-aging does not just stop at our necks! Be sure to use all your face products down your neck and onto your chest. You also don't want to forget your hands- this is usually one of the first places that can show age. I recently started using La Roche Posay Cicaplast Hand Cream ($11) before bed and in the morning. My hands feel moisturized without being greasy, and my hands are already looking smoother!
For my body, I use Kiehl's Creme de Corps body lotion ($58 for 16.9 oz). I've used this for years and years, and it's my favorite!
Don't forget your lips! I apply Laneige Lip Sleeping Mask ($24) on my lips each night before bed (and usually a couple times throughout the day!) and my lips have not been chapped at all since I started using it. It also smells amazing, like strawberries. But don't worry if you don't like strawberries, they have a couple other scent options. I also really like the Jouer Essential Lip Enhancer Balm ($12 on sale) for the daytime. It looks like a gloss yet feels incredibly soft. It's supposed to also enhance the lips and minimize lines around the lips.
And there you go!
My recommended anti-aging skincare routine that has kept my skin clean, clear, and almost line-free, despite getting closer and closer to middle age! Do you have any products that you love? Share your favorites below!
Also, check out my everyday makeup routine here!