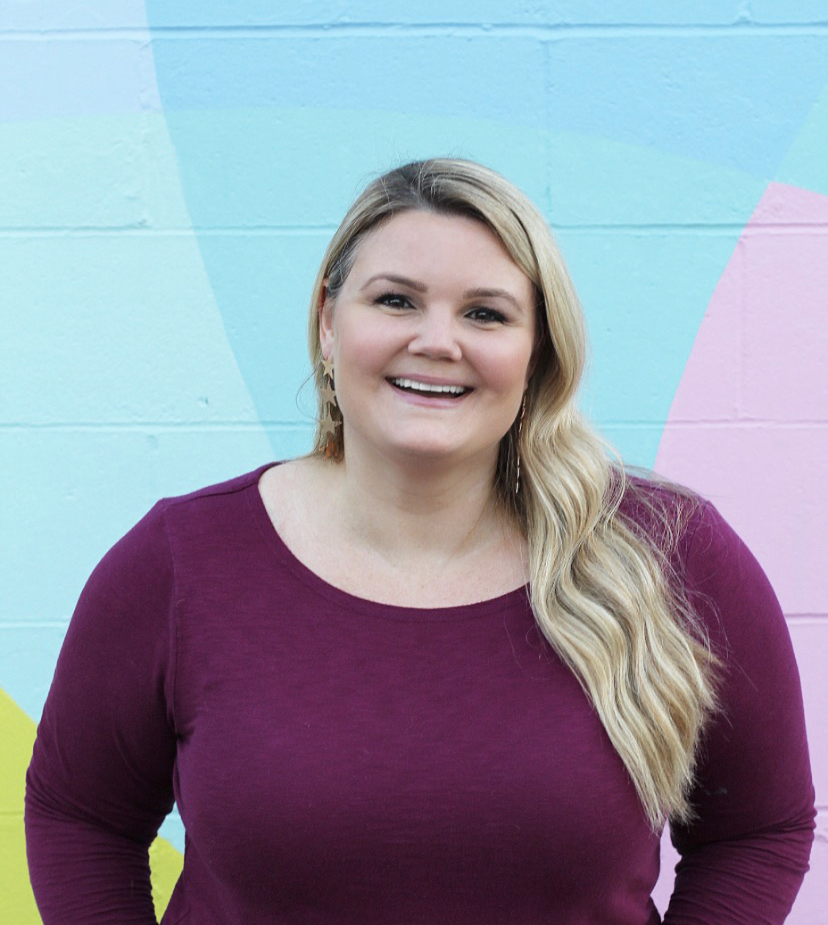 The Best Drugstore Foundations
While I love strolling the chic black and white aisles of Sephora for the newest and most celebrated makeup, I end up dropping a pretty penny at the checkout counter each time. So I recently went on a little journey to discover the best makeup out there at drugstore prices. And I admit, it has been pretty fun!
The Best Drugstore Foundations
Here I start with comparing the most recommended long-lasting, medium to full coverage foundations available at drugstores, Target, or Ulta. I took recommendations from my Instagram followers, as well as researching online for the highest rated drugstore foundations.
For reference, I have normal/combination skin (I can get shiny on my forehead and chin), and mild rosacea. I like medium to full coverage foundations that have a matte finish to control shine. My cheeks are a little redder than the rest of my face and I have some broken capillaries on my cheeks, which is why I prefer more coverage.
So far, I have tested four different medium to full coverage foundations and have rated them below. But there's a few more I want to test out, so I will add to this post as I try more! Also, let me know your recommendations of drugstore-priced foundations that you love in the comments below! All pictures below are of my skin after wearing the foundations for several hours with just a one-time application of translucent powder over the foundation in the morning.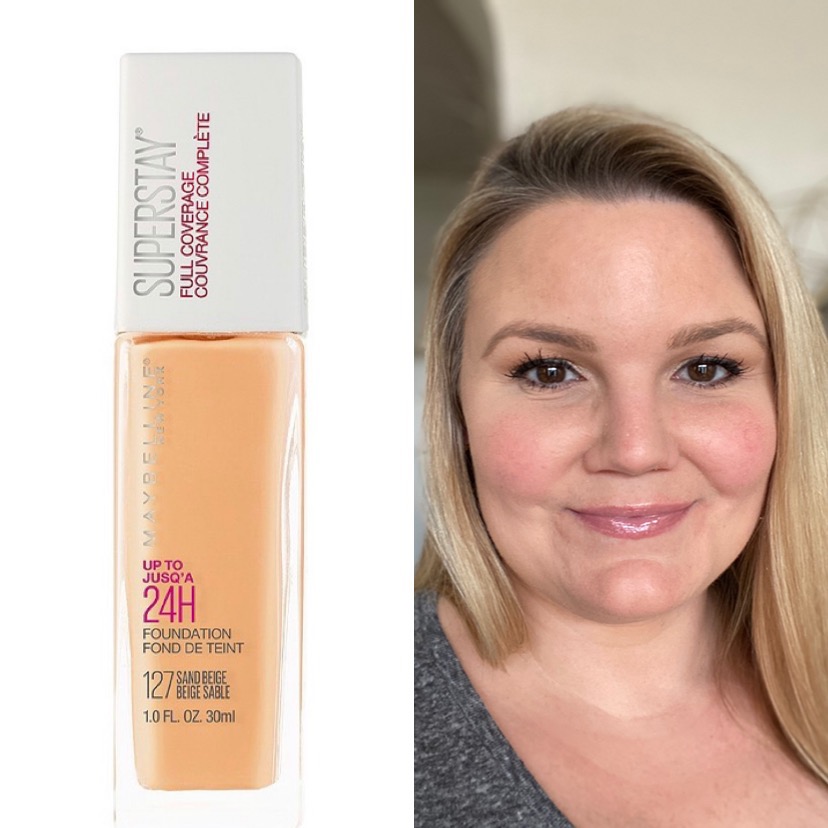 This creamy liquid, oil-free foundation comes in a pump bottle. It applies smoothly and blends easily. I found that it did a great job covering most of the redness in my cheeks and evened out my skin. It also stayed mostly matte through the day, except for one powder touch up mid-afternoon. It did not feel heavy on my skin. Overall, I am very happy with this foundation and will continue to use! This one may be my favorite so far. I wear shade Classic Ivory. It comes in 27 shades.
Rating: 9/10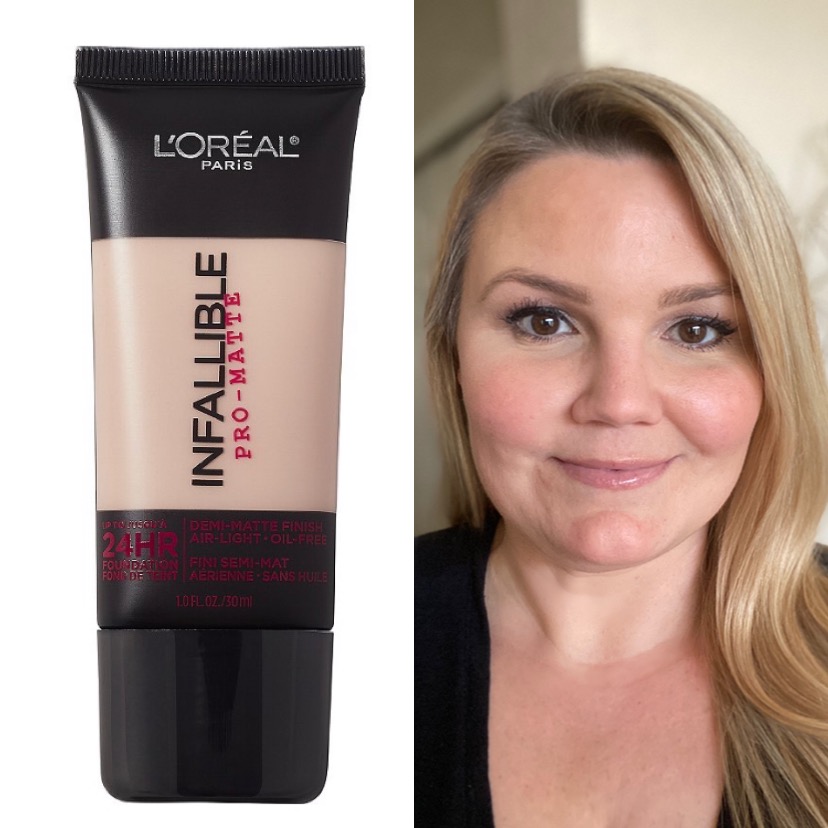 This tube foundation has been my go-to for years! And it is very highly rated and recommended by others. It is similar to the Maybelline Super Stay foundation- creamy liquid, oil-free, and long-lasting. It provides a demi-matte finish. I do find myself touching up my t-zone with powder more often with this foundation, although it provides very good coverage and makes my skin look very smooth. I wear shade Natural Buff 103. It comes in 22 shades. They also have a version for those with drier skin, the L'Oreal Infalliable Pro-Glow Foundation, which is also highly rated.
Rating: 8/10

This foundation was the most recommended by my Instagram followers. It is also very inexpensive at only $7.99! Made for normal to oily skin, this liquid foundation is oil-free and lightweight. I found it to be lighter coverage than the other two foundations, but it is buildable. I applied two layers which seemed to look the best and cover my redness. It also stayed matte and I did not need powder throughout the day with this foundation. My issue with this is the bottle. It is not a pump or squeeze tube, so you need to pour the foundation out. While not a deal breaker, it just good to know! I wear shade Classic Ivory. It comes in a whooping 40 shades! They also have a version for drier skin, called Maybelline Fit Me Dewy + Smooth Foundation.
Rating: 7.5/10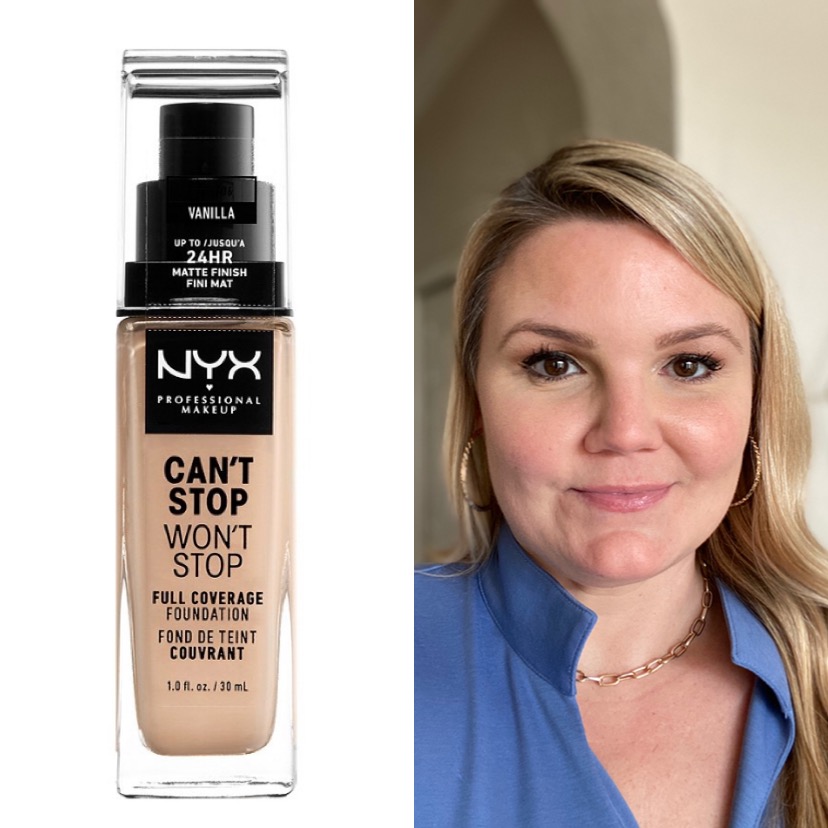 This foundation is also a creamy liquid in a pump bottle. It is advertised as full coverage but I would consider it medium coverage. While I feel that it gives decent coverage, it did take a little more blending to even it out and smooth over my pores. It settled a bit into my pores on my cheeks. It is also a little more expensive than the other foundations, so overall, I did not find this to be the best choice for my skin. It did do a good job of controlling shine.
Rating: 5/10
More Foundation Reviews to Come!
Have you tried any of these foundations? If so, which is your favorite? Do you have any other foundations I need to try? Let me know in the comments! As stated before, I'll continue to add to this post as I test out more!
For more drugstore makeup reviews, follow me on Instagram here to watch my stories!
Also, foundations apply best when you have a great skincare routine. Check out my comprehensive skincare post here.