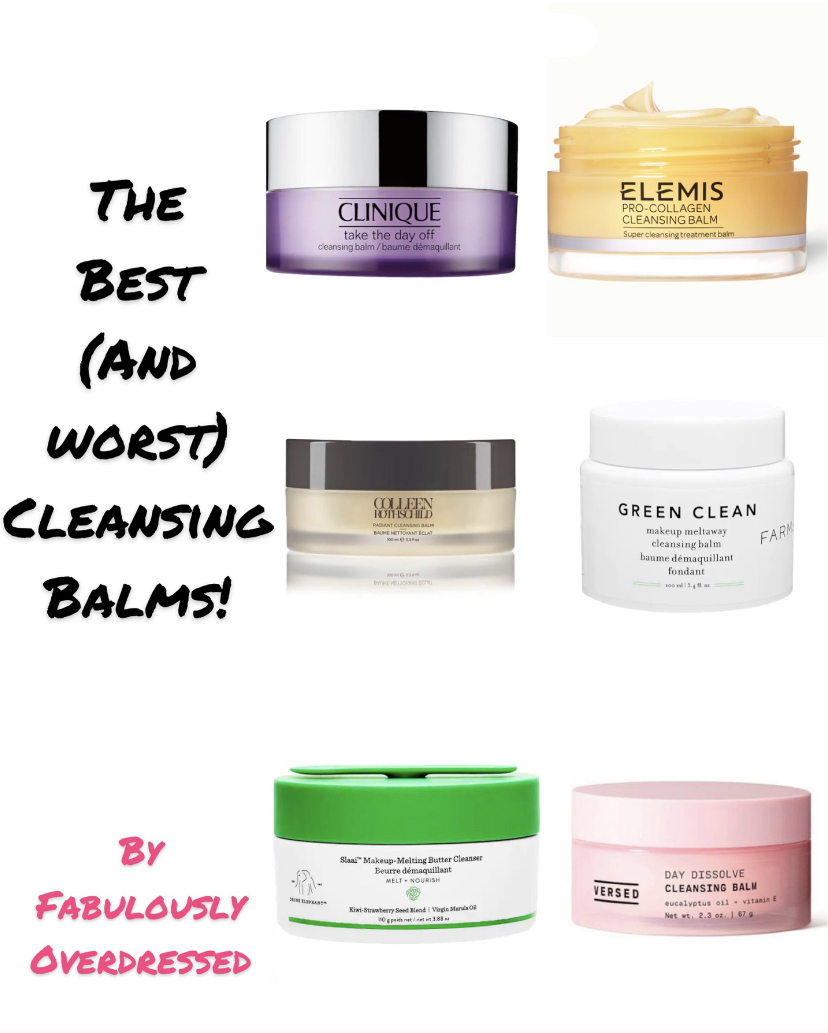 The Best (& Worst!) Cleansing Balms
The double cleanse is one of my not-so-secret, best-kept secret to healthy skin. Every night, I use two different cleansers to take off my makeup and make sure my skin is super clean and prepped for skincare. I wear a full face of makeup pretty much every day, so doing this 2 step process is essential. And I promise it only adds a couple more minutes into your nighttime routine!
Why You Should Double Cleanse
If you wear makeup, there's a good chance your facial cleanser isn't getting 100% of your makeup off at night. When you have makeup left on your skin and then apply moisturizer or products, there's a potential of clogging your pores and causing breakouts or dull skin. Now, I don't always double cleanse on days I don't wear any makeup, but those days are rare!
What Is Double Cleansing?
I used to just wash my face twice with the same cleanser, but after I discovered cleansing balms, I switched it up. You can definitely use the same cleanser for both steps, but I feel the cleansing balms really help dissolve my eye makeup and leave my skin feeling softer. This is my current routine at night: First, I scoop a quarter size amount of cleansing balm and massage it all over my dry face, including my eyes (closed of course!). Then I rinse with water. Sometimes I use a wet washcloth to remove the balm, but I generally just prefer the water rinse. Second, I cleanse with a foaming face wash. My two favorites are Kiehl's Calendula Deep Cleansing Foaming Face Wash and It Cosmetics Confidence in a Cleanser.
Afterwards, my skin is clean and ready for my anti-aging serums and moisturizers!
The Best (& Worst) Cleansing Balms
I tried out several different cleansing balms over the past several months in order to find my favorite. Below I rate them from my favorite to my least favorite. I rated them based on effectiveness, scent, rinsibility, and price. All of these cleansing balms have ratings online of at least 4 out of 5 stars.
I'll start by saying that this cleansing balm and my second ranked were VERY close, almost interchangeable in terms of effectiveness. This Clinique Cleansing Balm won me over for the number one spot because it doesn't have a scent, which some people may be sensitive to with the other balms. But overall, this cleansing balm was so effective at dissolving all my makeup, rinsing clean, and leaving my skin soft. Also, it is reasonable priced. I will definitely continue using this one.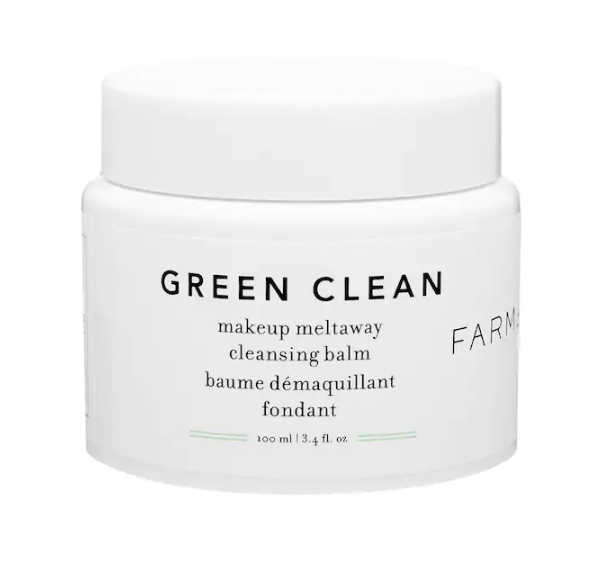 2. Farmacy Green Clean Makeup Meltaway Cleansing Balm ($34)
As I stated, this balm was a very, very close second to the Clinique balm. I like that this brand, Farmacy, is a clean beauty brand, and am looking forward to trying more of their products. This balm was just as effective at dissolving makeup as the Clinique balm, but smells like key lime pie. It smells really good! They also carry a cherry scented version here.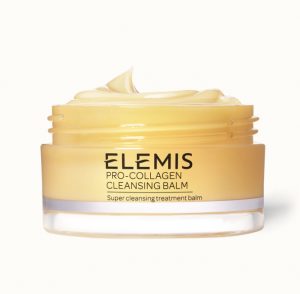 3. Elemis Pro-Collagen Cleansing Balm ($64)
This cleansing balm is probably the most luxurious. It smells like the spa! It's also the only cleansing balm on this list that is more of a creamy balm as opposed to a solid balm. This one is effective at loosening makeup and feels nice on the skin. It is pricier though at $64, so it wouldn't be my first choice when restocking a cleansing balm. But it is a nice splurge item and comes with a washcloth.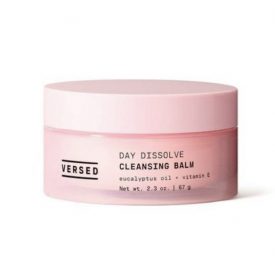 4. Versed Day Dissolve Cleansing Balm ($17.99)
This cleansing balm from Versed is the most affordable of the bunch, and is a good option if you don't want to spend a lot. It does a good job at removing my eye makeup and smells like eucalyptus (which you either like or hate!). The only reason it didn't rank higher for me is that it does not rinse clean without the second cleansing step. It left a bit of an oily residue on my skin after rinsing. But since I always follow with a second foaming cleanser and that removed any residue, it didn't bother me that much. If you have oilier skin or are breakout-prone, this may not be the one for you though.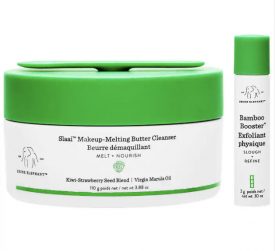 5. Drunk Elephant Slaai Makeup-Melting Butter Cleanser ($34)
This cleansing balm is pretty good and is priced well, but I'm not crazy about the scent. It reminds me of glue! The Clinique balm and the Farmacy balm are more effective and smell better. This balm does come with a Bamboo Booster Exfoliant, which I really like- it's a loose exfoliant so you can add it to the balm or to any cleanser. I probably would not purchase this again.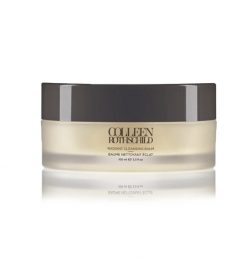 6. Colleen Rothschild Radiant Cleansing Balm ($65)
This cleansing balm came highly recommended and has a 4.9 out of 5 star rating on the CR website, but it ended up being my least favorite! I used it over and over but always ended up with the same conclusion. It just did not remove my makeup that well and the scent is overpowering. While it loosened some of my eye makeup, I would still have remnants of black makeup around my eyes, even AFTER my second cleansing step. It's a no-go for me! Also, it's the most expensive at $65.
Have you used any of these cleansing balms? Which is your favorite? Also, if there's another one you like that I didn't review, leave me a comment below and I'll test it out!
If you want to read about the rest of my skincare routine, check out my skincare post here!