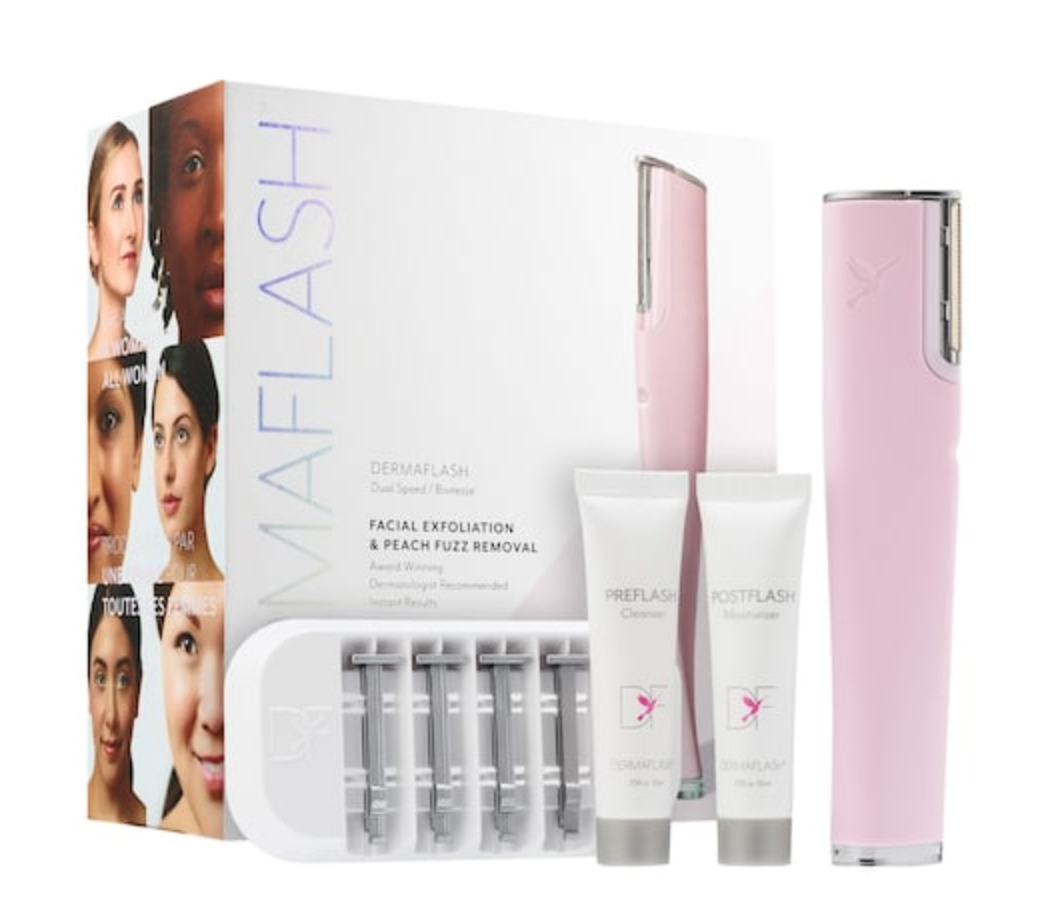 My Honest DERMAFLASH Review
My Honest Dermaflash Review!
A few weeks ago, I was sent the DERMAFLASH 2.0 home-dermaplaning device complimentary from Influenster. They simply asked me to try it out and let them know what I thought. Easy enough, right? I was pretty excited about it, especially since I had been hearing some buzz around dermaplaning in general, and I was just given a $189 device complimentary (pretty great deal!).
Dermaflash 2.0
In all honesty, I never really considered this device prior to receiving it. I have a very consistent skincare routine, and frequently exfoliate, so I wasn't sure this DERMAFLASH would do much more for my skin. But, spoiler alert: I love it! Read on for answers to some questions from you guys and my full DERMAFLASH review.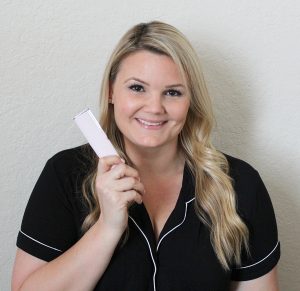 1. What does DERMAFLASH do?
DERMAFLASH 2.0 removes the top layer of dead skin and peach fuzz from your face with their "edge." It compares closest to shaving your face- which, as a female, sounds kind of scary, right? I feared it a bit too, but your peach fuzz does not grow back thicker at all and stays smooth for awhile. Once you remove the peach fuzz and dead skin, your skincare products and makeup applies smoother and more even. They also claim it can reduce fine lines and help you look younger.
2. What does the DERMAFLASH feel like?
It's a little hard to explain because besides manual exfoliation, I haven't used other devices on my face. The device has two settings, which make the edge vibrate a bit. You use short strokes on the skin, moving downward at a 45 degree angle. It does not hurt- it's actually pretty gentle and just feels like brushing metal against your face. Afterwards, my skin feels a bit more sensitive, but that fades pretty quickly. They also provide a facial cream for post-Dermaflashing, and it is soothing.
3. Have you noticed any benefits? How does the DERMAFLASH compare to other exfoliators?
Yes! I've definitely noticed a difference! I have used it 3 times so far, each time was one and a half weeks apart. The first time I used it, I wasn't sure I liked it. It was a bit awkward and took me until my second use to really feel comfortable maneuvering the device around my face. I probably did not do it correctly the first time! After the second and third use, I really noticed a difference when I looked in the mirror. My skin actually looks more youthful- I am so surprised too! Again, I already take great care of my skin, so I was not expecting much from this device. Also, my skin feels really soft. Besides my Beautycounter Overnight Resurfacing Peel, which I now use 3 times per week, I have not had to use any other exfoliators since I started using the DERMAFLASH. 
4. Who would you recommend the DERMAFLASH device for?
I'd say it would be great for almost anyone, except maybe those with very sensitive skin. My skin can be somewhat sensitive, and my cheeks are usually red after using the device for about an hour. If you don't regularly exfoliate, this will probably make the most difference in your skin! Also, if you have darker hair on your face, this is an excellent way to get rid of it, as opposed to waxing.
5. How often should you use DERMAFLASH?
The DERMAFLASH can be used weekly, but I used it about 9 or 10 days apart. I could also probably stretch it to every other week. If you have darker hair on your face, weekly would probably work best.
6. What does it come with and are you going to continue using this?
The kit I received (shop it here), came with the pink DERMAFLASH 2.0 device, 5 refillable edges (to be replaced after each use), the charging unit, a mini cleanser, and a mini facial cream. You can also purchase edge refills here. And yes, I will definitely continue to use this! I am very happy with the results!
While Influenster gave me this device complimentary, all opinions are 100% my own, and everything I wrote above is from my own experience using the device. Trust me, if I did not like it, I would be honest with you guys! But I do think this device could be a nice compliment to most women's skincare routine. It will continue to be a part of mine! You can shop the DERMAFLASH 2.0 here.
If you've used this before, I'd love to hear what you think! Also, if you have any other questions I did not answer above, just leave a comment below!
Loving this DERMAFLASH review? Check out the rest of my skincare routine in this post.