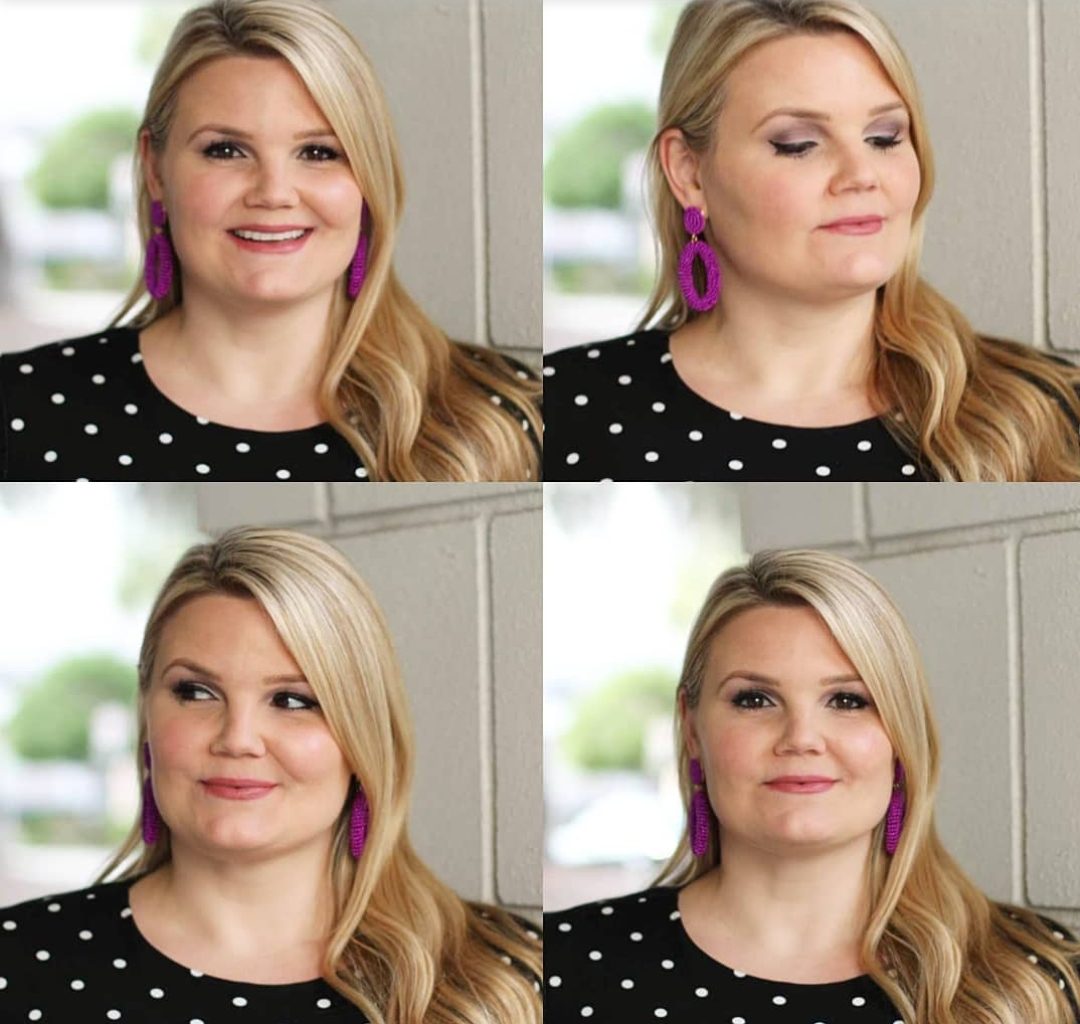 My Everyday Makeup Routine
*This post contains affiliate links, which means I may make a small commission if you purchase through my link. This does not affect your price at all!*
My Everyday Makeup Routine
I had a good friend once tell me that she never wears makeup because she doesn't want people to expect her to always wear it- she wanted to be able to skip a day and not have anyone notice. That still puzzles me to this day! I love makeup. Period. I do not leave the house without some kind of makeup on, even if it's just mascara or undereye concealer. But it's not because I'm worried about what other people will think. Wearing makeup has always made me feel better and more confident, and therefore, more likely to talk to new people and make new friends. I know; that sounds like a lot of expectations for some colors and powders you just put on your face. But it's true! So I just wanted to share my everyday makeup routine with you, because I found some really great products!
It Started A Long Time Ago…
My mom bought me my first Cover Girl foundation and powder in 7th grade. I didn't really need it at that point, but I was THRILLED to be able to be like my mom and put "base" on my face every morning! And it's kind of funny that I started with foundation- most girls start with lipgloss and mascara. It didn't take long for me to incorporate eyeliner and mascara into my routine. It was just second nature to me- wake up, shower, put on makeup and clothes, go to school. I guess not much has changed since then, except now I know a little more about application (and putting together an outfit!).
What I Use In My Everyday Makeup Routine
I use basically the same things each day before work, and usually amp up my look with a smoky eye or darker lip if I'm going out on the weekend, but below are all of my everyday products. It takes me about 15 minutes to apply my full face, which I think is such a small amount of time to dedicate to myself each morning before the hustle of my work day starts! Below are all the products I use in my everyday makeup routine. I've included the colors I use where applicable as well, and what I like best about each product. Let me know if you have any questions!
1.       L'Oreal Paris Infallible Pro-Matte Foundation in shade 103 ($12.99): Although it's a drugstore brand, it is my favorite foundation! I have been using it for several years now. It's a medium coverage and controls shine. Great for combo and oily skin!
2.       Tarte Shape Tape concealer in shade Light Neutral ($25): A cult-classic! It took me trying out a couple shades before I found one that blended really well, but once I found my shade, I don't think I'll ever switch! This provides full coverage and lasts all day for me.
3.       Laura Mercier Translucent Loose Setting Powder ($39): I apply this over my Shape Tape concealer to set it, and then loosely dust it over my t-zone. I like that it sets my eye makeup all day.
4.      Revlon Colorstay Brow Pencil in Blonde ($10): This eyebrow pencil defines my brows without looking too heavy, and stays in place all day as long as I set it with powder before.
5.       Beautycounter Necessary Neutrals Eyeshadow Palette ($89): I am obsessed with this palette! First of all, it will last forever- I haven't even made a small dent in the colors and I've been using it for a couple of months. Second, it makes coordinating colors easy- just pick three of the shades in a vertical row, and they all compliment each other and are so easy to blend! Third, the pigment is saturated, so you don't need a lot, and the formula is silky and lasts all day. And lastly, it's a safe product without any toxic chemicals or ingredients.
6.       Shu Uemura Eyelash Curler ($23): Hands down, the best eyelash curler I've ever used. My lashes will stay curled and lifted all day after using this. I curl prior to applying mascara, and then again after my mascara is completely dry (I have naturally very straight lashes).
7.       Estee Lauder Double Wear Stay-in-Place Eye Pencil in both onyx and coffee ($26 each): I apply the onyx color to my water-line, and then the coffee color to my lower lash line. I like the consistency and staying power of these pencils.
8.       Kat Von D Tattoo Liner in Trooper Black ($20): I use this just to my upper lashline, and love creating a subtle cat-eye. This also stays in place all day and I generally never have to touch this up. This is the easiest liquid liner I've ever used! Fool-proof!
9.       Lancome Monseiur Big Mascara in black ($25): I've praised this mascara many times before- it's still the best in my opinion! Makes my lashes look longer and thicker, and holds the curl in my lashes.
10.   Clinique Redness Solutions Mineral Pressed Powder ($34.50): I dust this yellow-tinted powder over my naturally rosy cheeks to tame down the look of "too much blush!" I've been using this product for several years as well.
11.   Beautycounter Radiant All Over Bronzer in Dune ($39): Although it says "radiant," it does not come out too shiny! I wear the lightest color in this bronzer and love it. It adds just a touch of warmth to my skin and makes it look healthier. It is very easy to build the color too.
12.     Bite Beauty Matte Crème Lip Crayon in Glacé ($24): In the photos, I actually have a couple colors layered on, but this lip crayon by Bite is one of my favorites for everyday. It's one if the only lip colors I own that actually lasts! Even when I drink water throughout the day, it still leaves a stain on my lips and still looks good.
13. MAC Lipstick in Twig ($18.50): I've been wearing this lipstick color for probably 15 years. It's a little more berry colored than the Bite lip crayon, so I alternate the two depending on my mood. This also lasts a long time and it's flattering on so many skin tones.
Have you used any of my favorites above? I'd love to hear what your can't-live-without products are- let me know below!