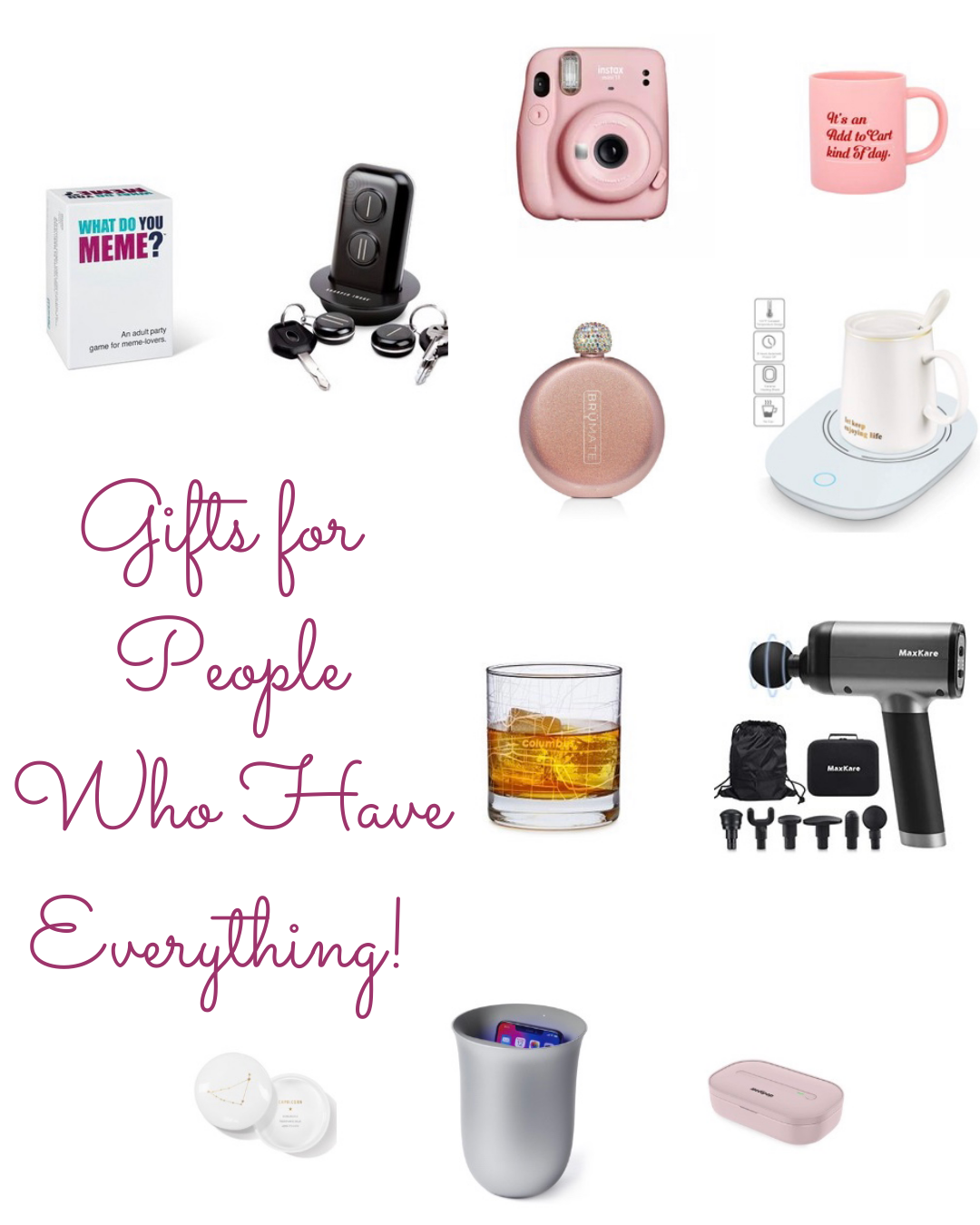 Gift Guide for the Person Who Has Everything!
We all have that person in our life who is nearly impossible to shop for because they buy everything they need for themselves, or are super picky! We often resort to giving gift cards to these people, which is fine every once in a while, but everyone likes opening real presents sometimes! So I scoured the internet to find unique items for this gift guide for the person who has everything. A lot of these gifts could be for a man or woman; a neighbor or good friend; a niece or grandparent; for anyone who is hard to shop for!
Check out all my picks- just click once or twice on the pics below to shop. This gift guide does contain affiliate links, which means I may make a small commission if you end up purchasing after clicking my link. This does not affect your purchase in any way, it just helps keep this blog afloat! Happy Shopping! You can also forward this post to someone in case YOU are the one who is hard to shop for!

I hope this gift guide has given you some ideas for the hard to shop for people in your life! You can also check out my other gift guide that includes gifts for her under $50- check it out here! Stay tuned for more gift guides to come!