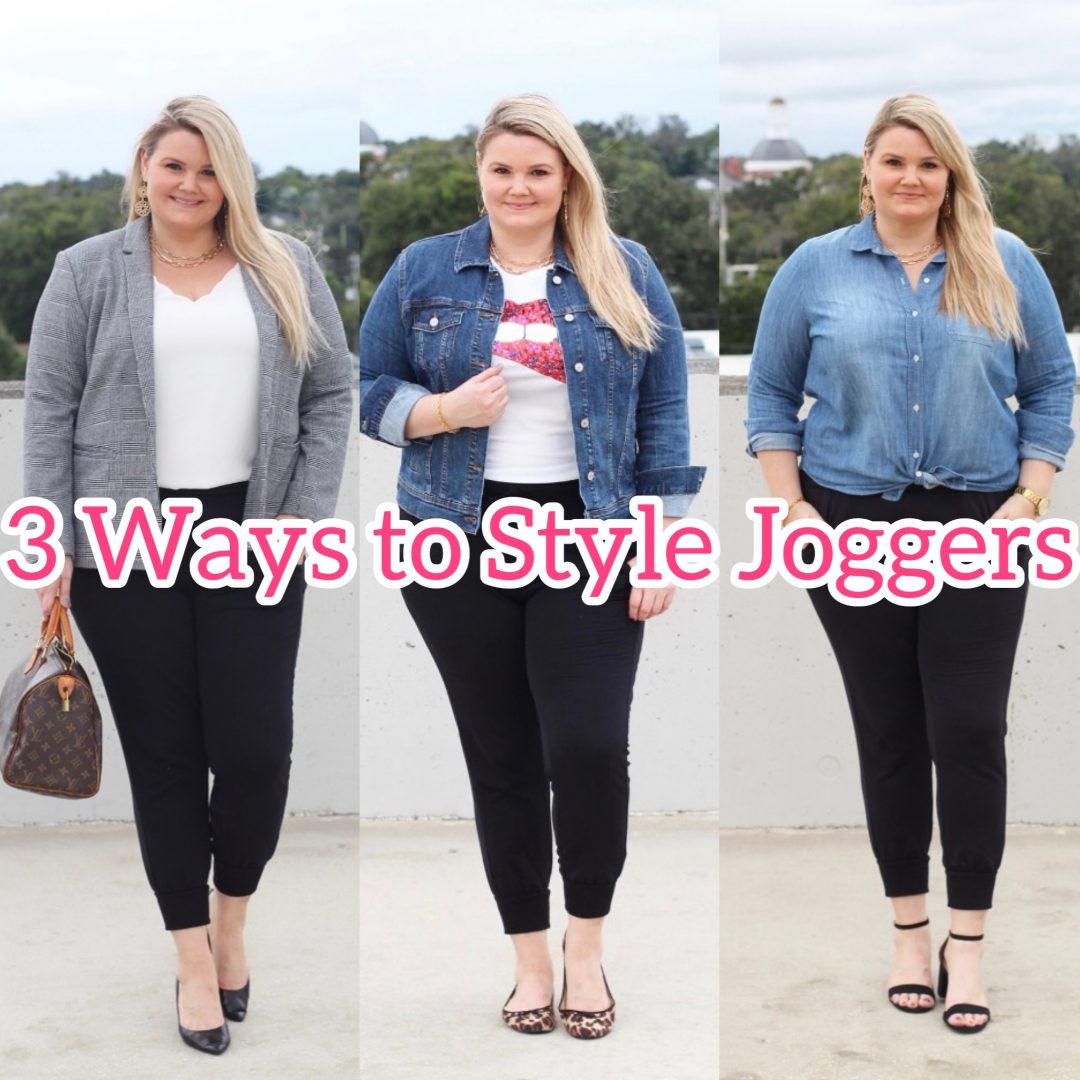 Yoga pants and joggers have been flying off the shelves this year, and for good reason! Everyone is looking for comfort and joggers fit the bill. With so many people working from home or spending more time at home, joggers are very easy to throw on with any top. But does anyone else dread changing into real pants when you need to leave the house? Well now you don't need to give up your elastic waist pants because I have come up with 3 ways to style joggers below!
3 Ways to Style Joggers
There are so many great pairs of joggers out there at all different price points. The pair I am wearing throughout this post are Zella, found at Nordstrom for $59 (shop them here). I linked several other options towards the end of this post. So let's get styling!
Look #1: Casual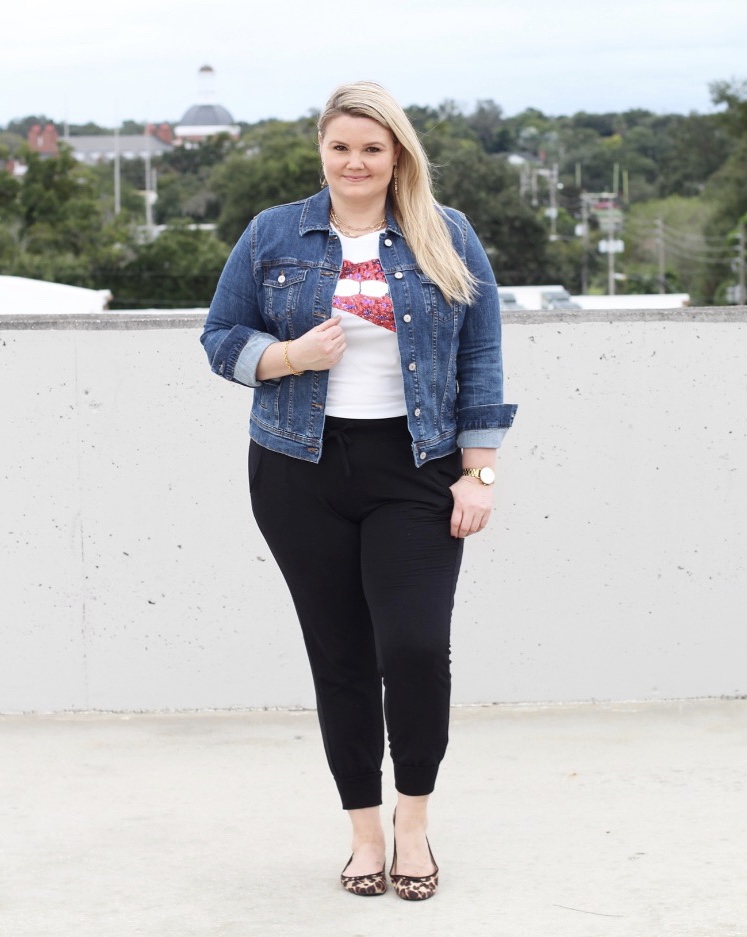 This easy outfit would be great for so many things- grocery shopping, picking up the kids, or just looking a little more pulled together when picking up the mail! I paired my joggers with a tucked-in graphic tee, denim jackets, and leopard flats.
Look #2: Workwear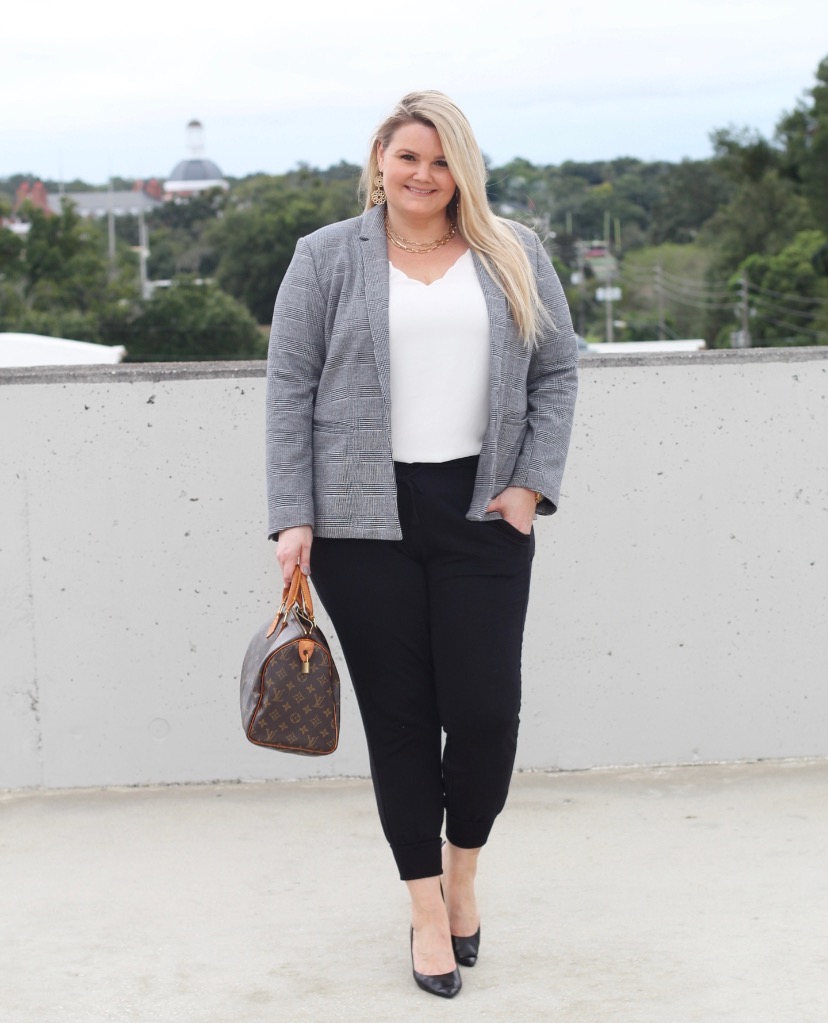 Not ready to wear real pants yet but have to go back to the office? Here's your solution! Throw on a cami, a blazer, and heels, and there you have it- a workwear look with joggers! Just make sure that your joggers are more streamlined if you decide to wear them to the office. We don't want it to look like you are wearing sweatpants!
Look #3: Chic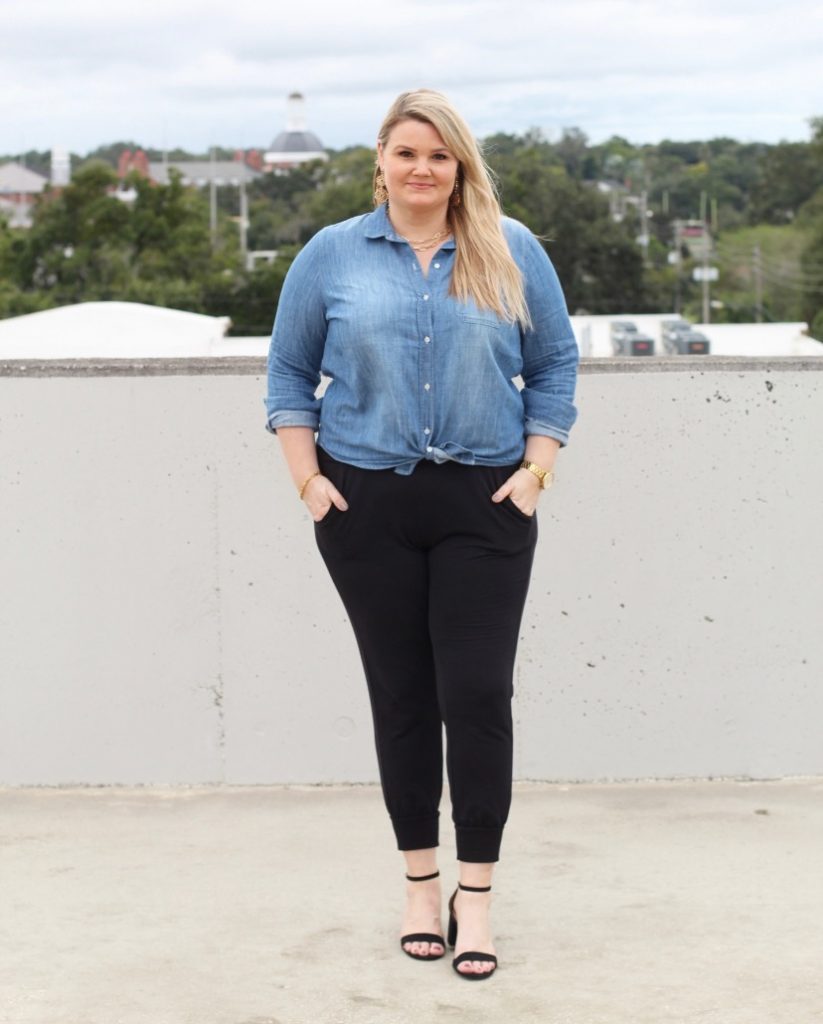 This looks falls somewhere in between the other two. Switch out the heels with sneakers or flats and you have another casual look. I love pairing a chambray top with almost anything and this look is no exception! The strappy block-heel shoes and gold jewelry add a little chic to the outfit.
Jogger Options:

And a Little Surprise!
I have some fun news! I started a YouTube channel and just published my very first video! I wanted to create a video based off of this blog post, so I filmed a video with five ways to style joggers. So if you watch my video, you can get a bonus two ways to style jogger outfits! I would love for you to check it out and subscribe to my channel while you are over there! Click here to head to the video! Let me know which is your favorite look!