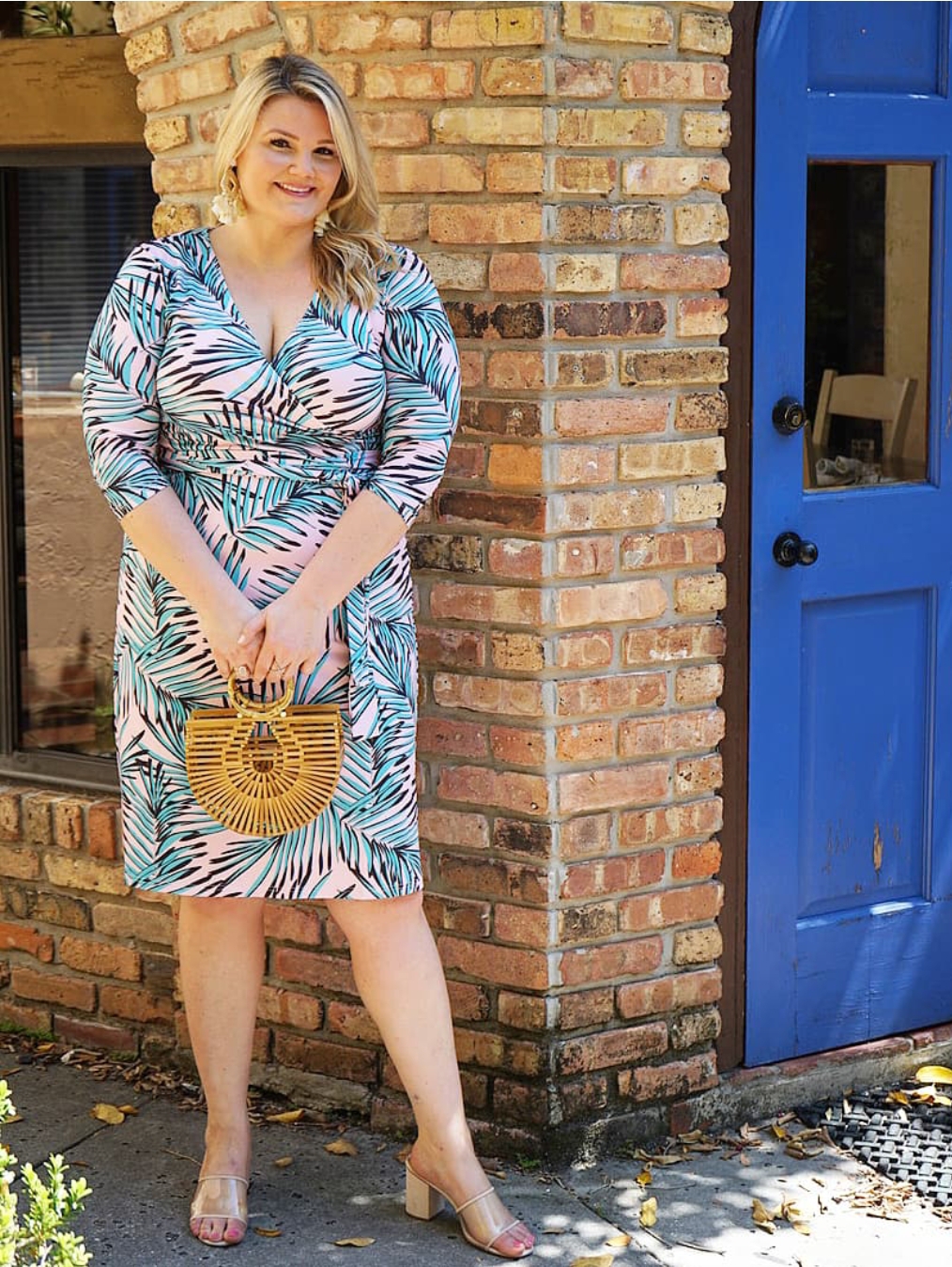 Amazon Finds: Palm Print Dress & Bamboo Bag
*$200 Amazon Giveaway at the end of this post!*
Oh Amazon, you did it again! I've been scouring the Amazon site lately in search of the best fashion for summer, and have found some amazing pieces! While I've had a few misses with some of my clothing orders and had to return items, the pieces I'm wearing here are all keepers, and 10 out of 10 on my scale!
First of all, how perfect is this pink and green palm print wrap dress for summer? And second, it's only $32! But get this- this lightweight, stretchy, and flattering dress comes in 45 prints and colors. Yep, 45! So if palm print doesn't float your boat, you have a zillion other options! I like that I can wear this out on a date, or to work (although I would probably wear a little cami underneath for less cleavage in the office!). The other thing I like about this dress is that it isn't short, also making it office appropriate. I am 5'9″ for reference. This dress runs true to size and I highly recommend!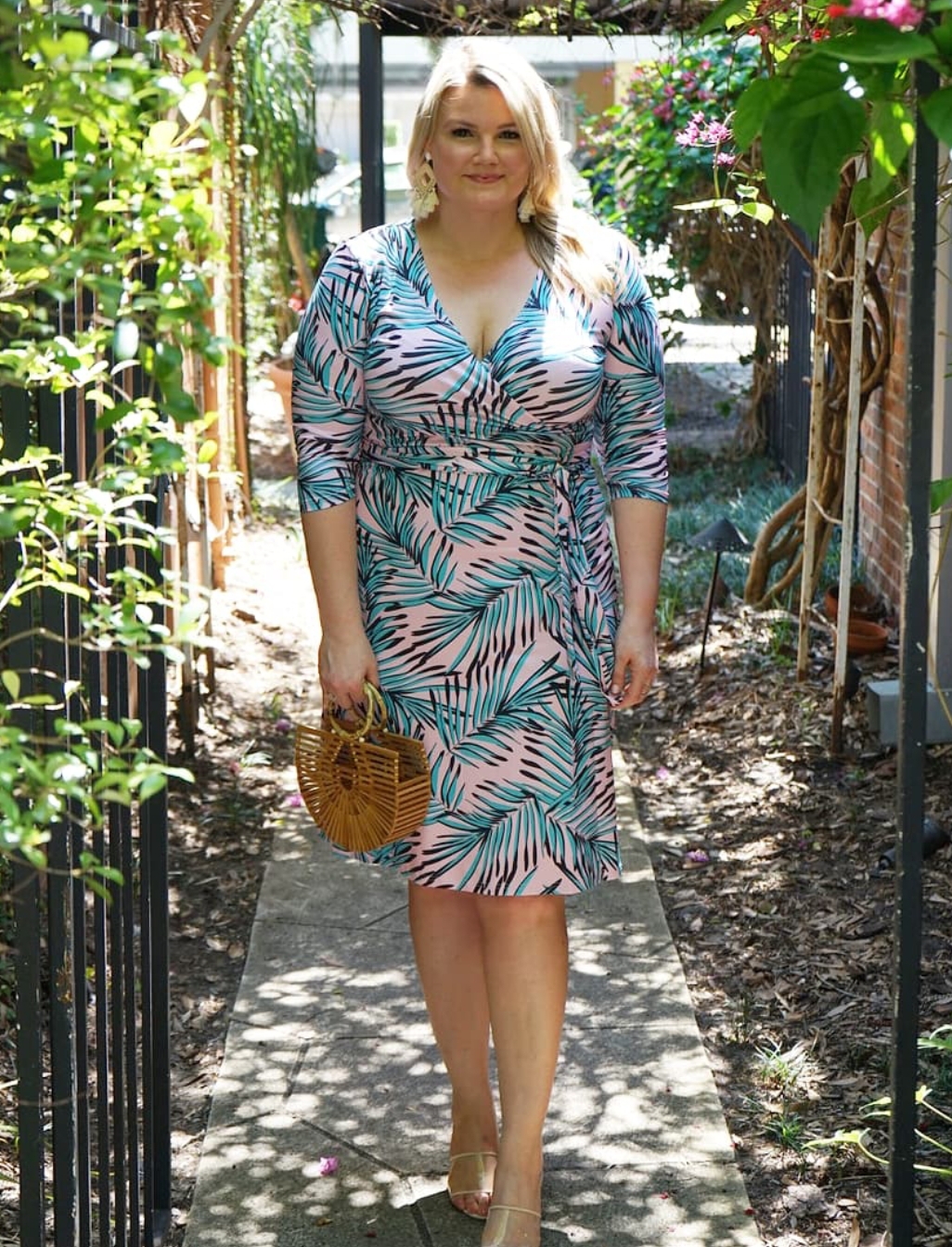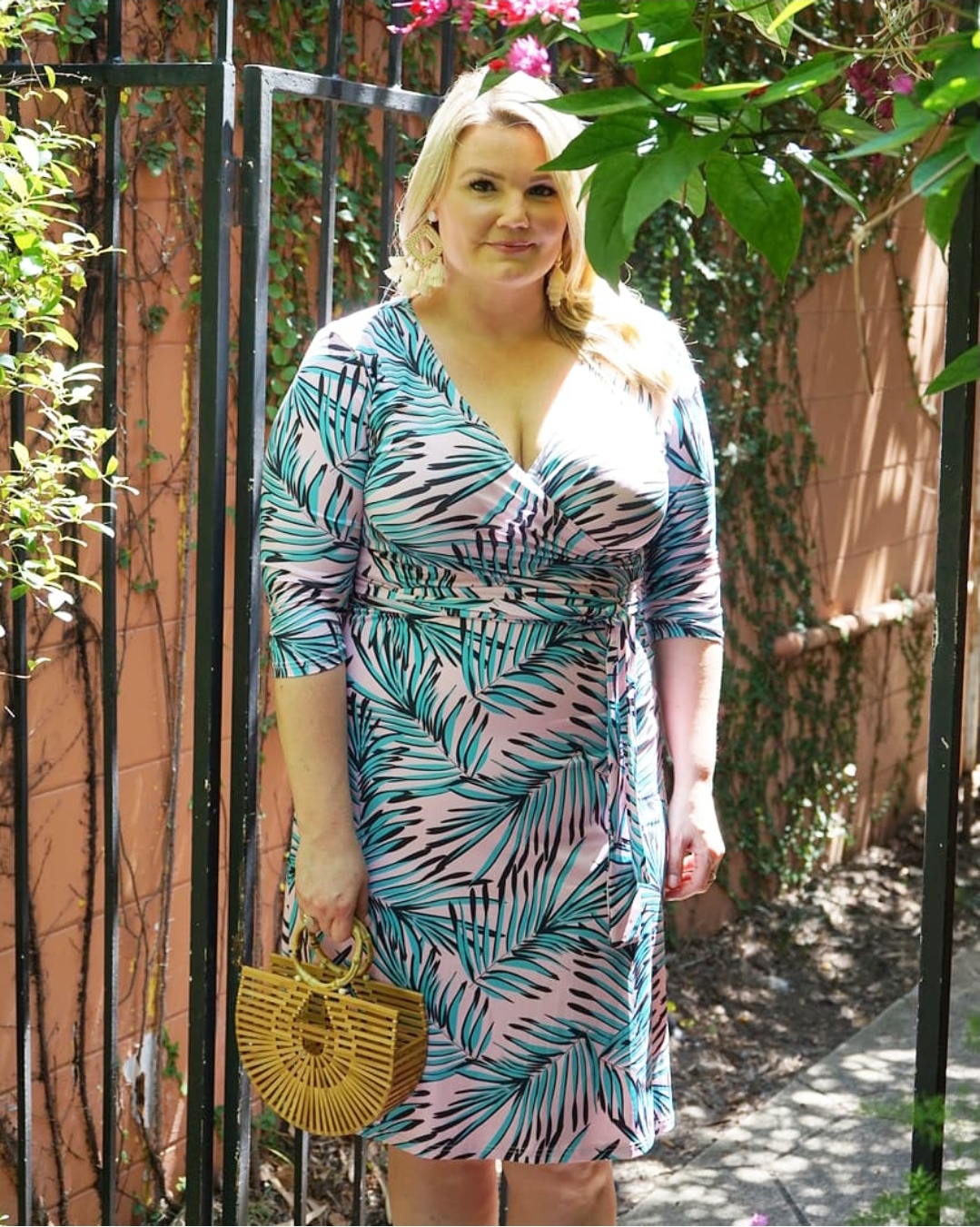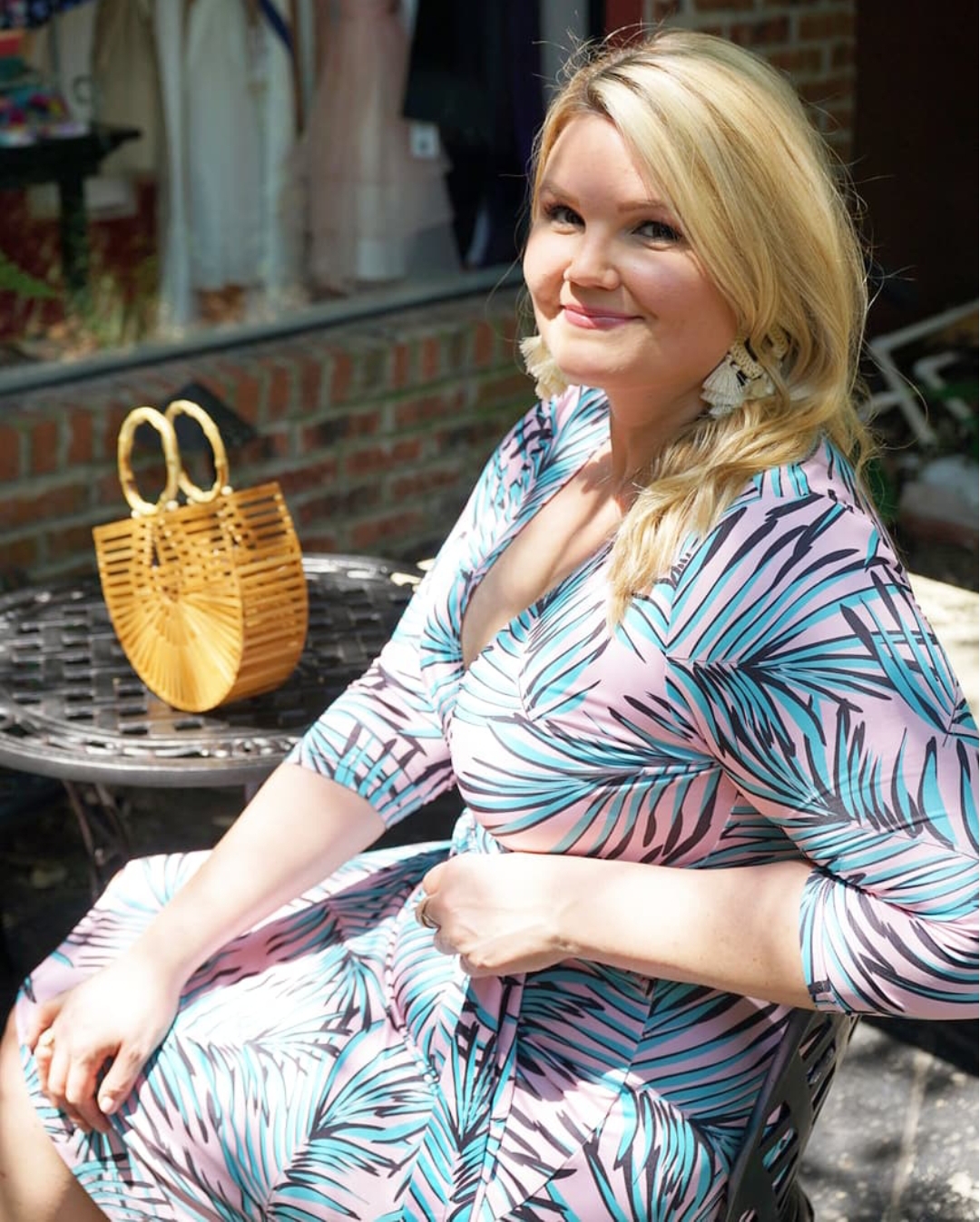 I also found this bamboo bag on Amazon for just $40. If you have looked into bamboo and wicker bags, you know they can be quite pricey. This one is high quality and I love the bamboo handle. I am able to slip the handle over my wrist and carry this bag on my forearm. The size is a little smaller than my other wicker bag, but it still can hold a phone, card case, compact, and lipstick. I have a feeling I'll be carrying this bag all summer!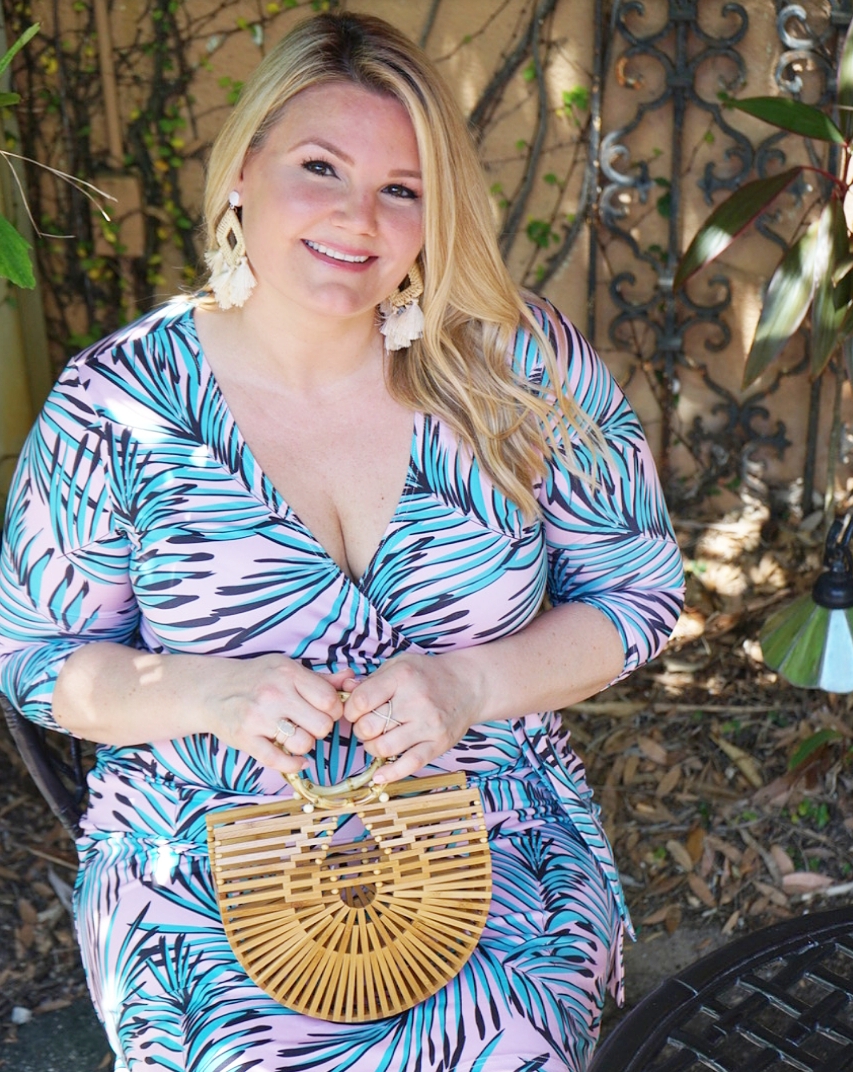 These earrings are my favorite recent purchase from Amazon and I have been wearing them several times per week! Despite looking heavy, they are lightweight and easy to wear. Best part? They are $3.49 with free shipping! Crazy deal! They also come in 4 other colors, ranging from $4-$8. At that price, you can get all of them!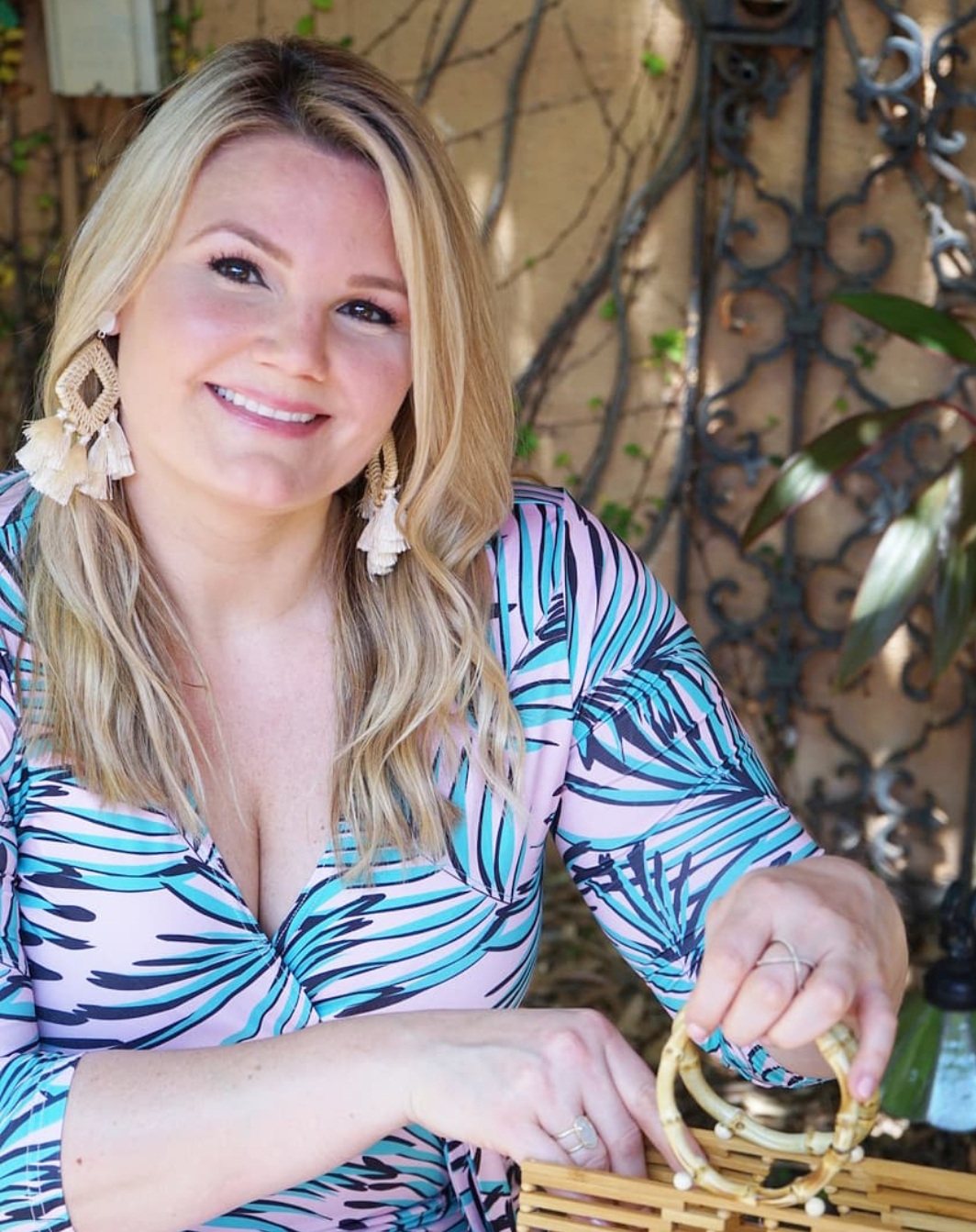 I'll have more great Amazon fashion finds soon!
Enter to win a $200 Amazon giftcard here:
All photos were taken by The Kae Way Photography.