As the last of the sparklers have been lit and firework shows have commenced, it's time to return to work. It's already halfway through the year, and the temps are near their highest, which can sometimes be a challenging time to dress for a business work environment. You want to look professional while still staying cool. Or, you haven't jumped on the cold-shoulder trend because it's out of your comfort zone. Luckily, the past couple of seasons have brought us a beautiful variety of cold-shoulder tops, and I found some that are appropriate for the office, or if you just aren't 100% comfortable showing a lot of skin. This top is a perfect example! (Links to shop at the bottom of this post)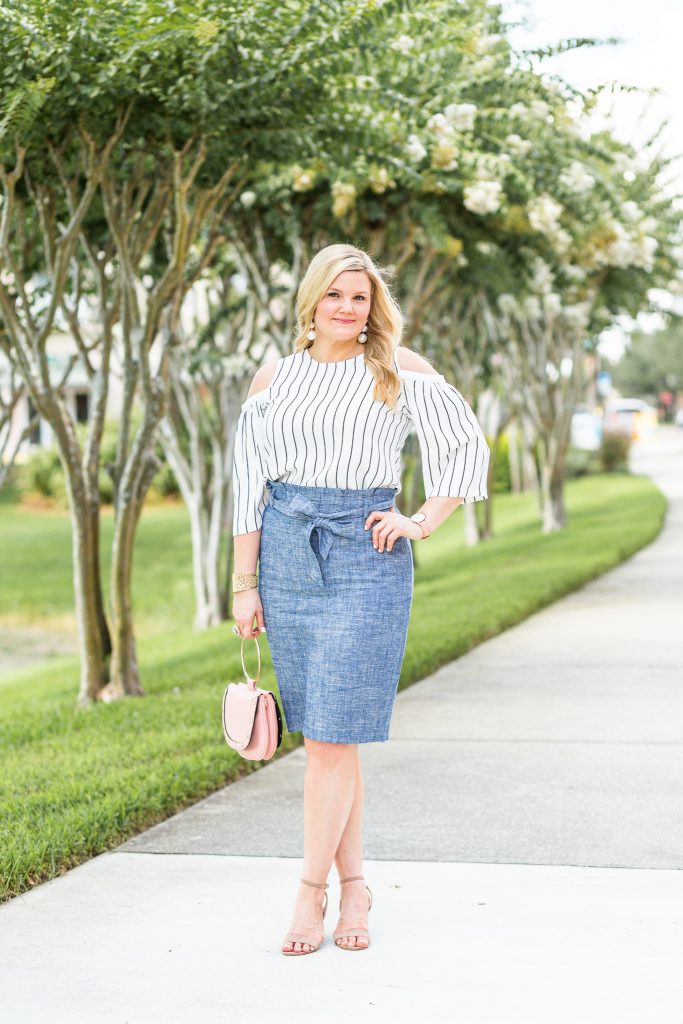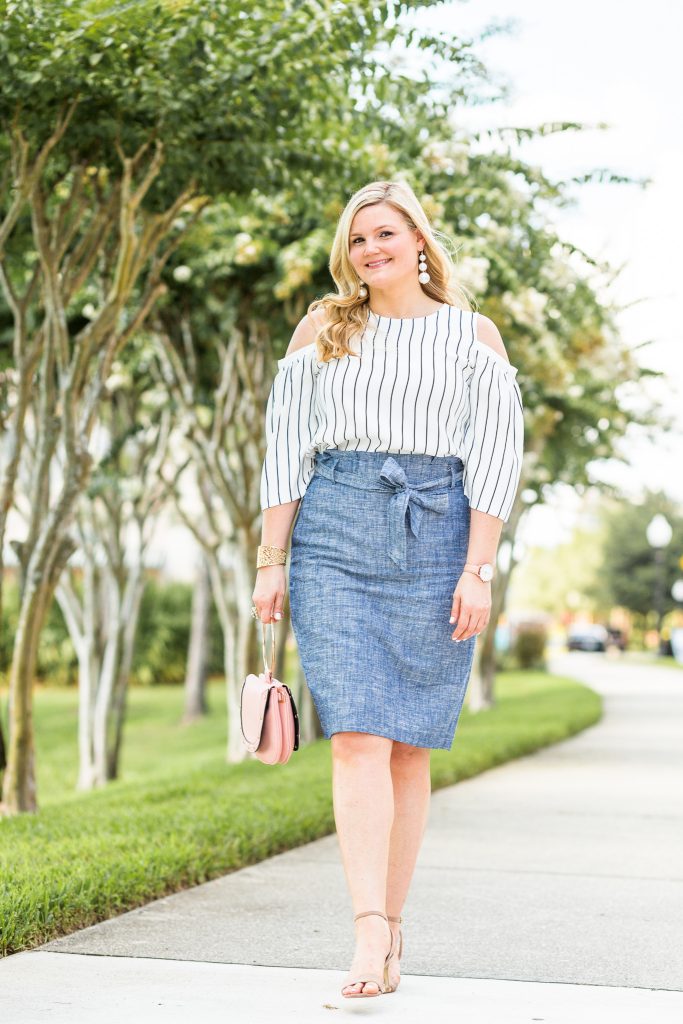 This top and skirt are both from Ann Taylor and are light enough for the summer, yet still professional enough for the office. Both of these pieces could easily be mixed and matched with other items. You could wear this top with jeans or shorts for a casual look, and wear this skirt with a tank for weekend wear or a date night.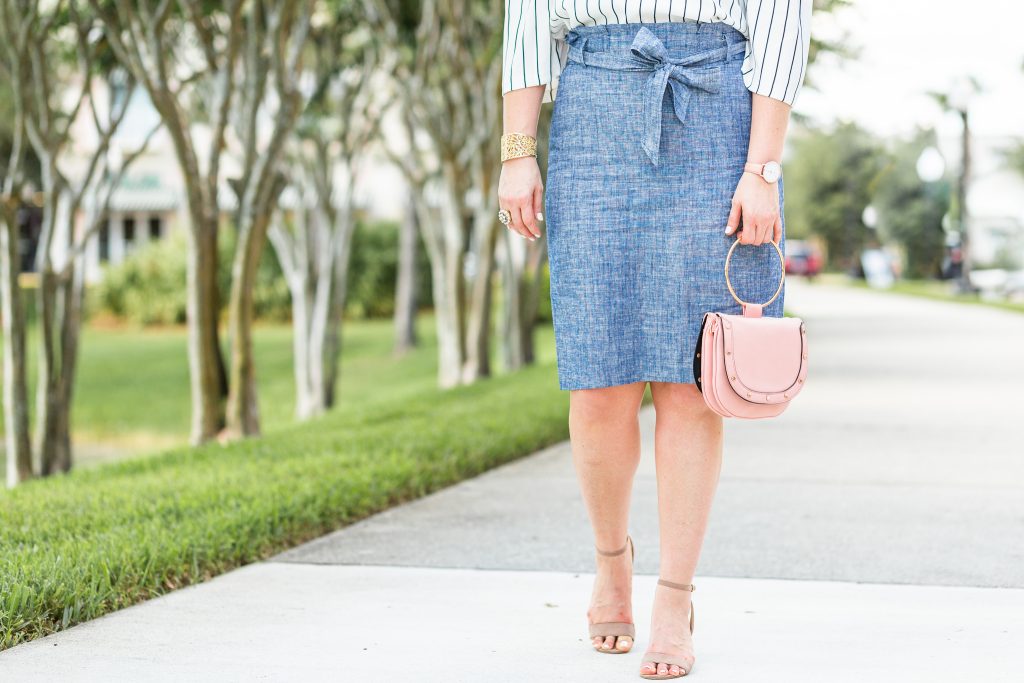 I love the paperbag tie-waist of this skirt. It adds that unique element I look for when picking out new clothes. Also, can you believe this pink bag is from Target? I fell in love when I saw it! It comes with a detachable shoulder strap as well. It's unavailable online, but check out your local Target to see if they carry it. I've linked a similar bag below.
As an alternative, you could pair this outfit with pointy toe pumps and a larger shoulder bag for a work day, and switch it up to this look for after hours! I'm all about clothing versatility!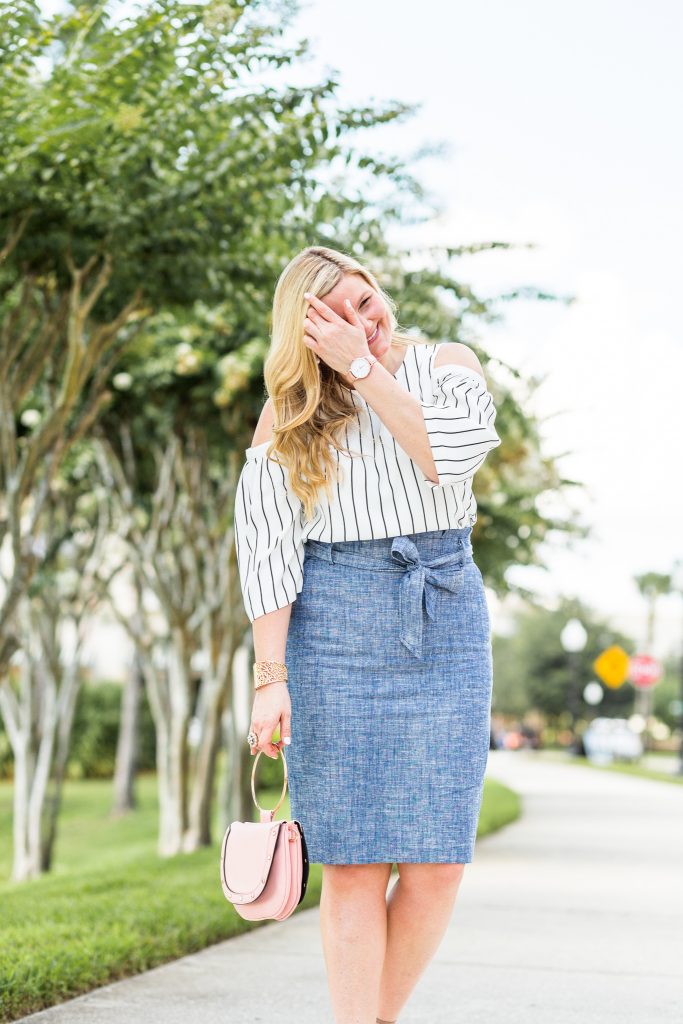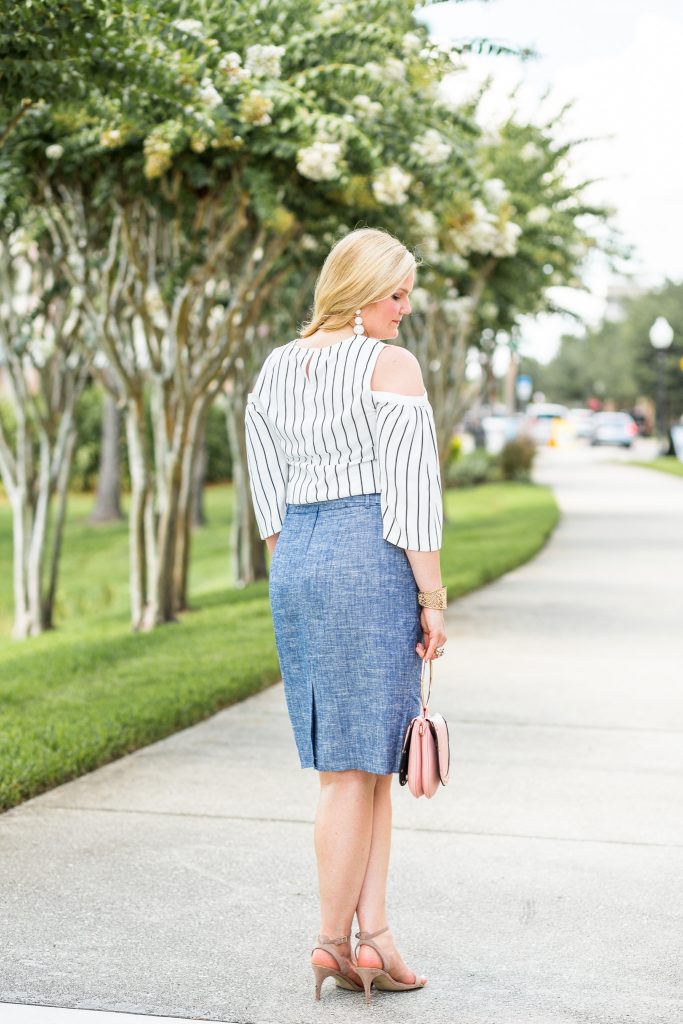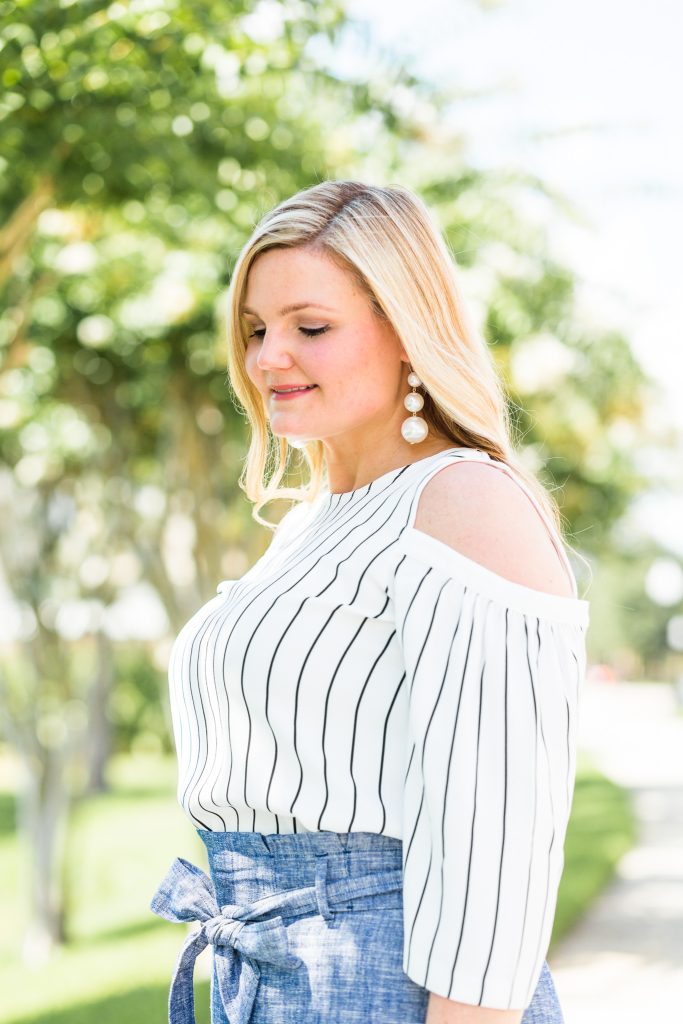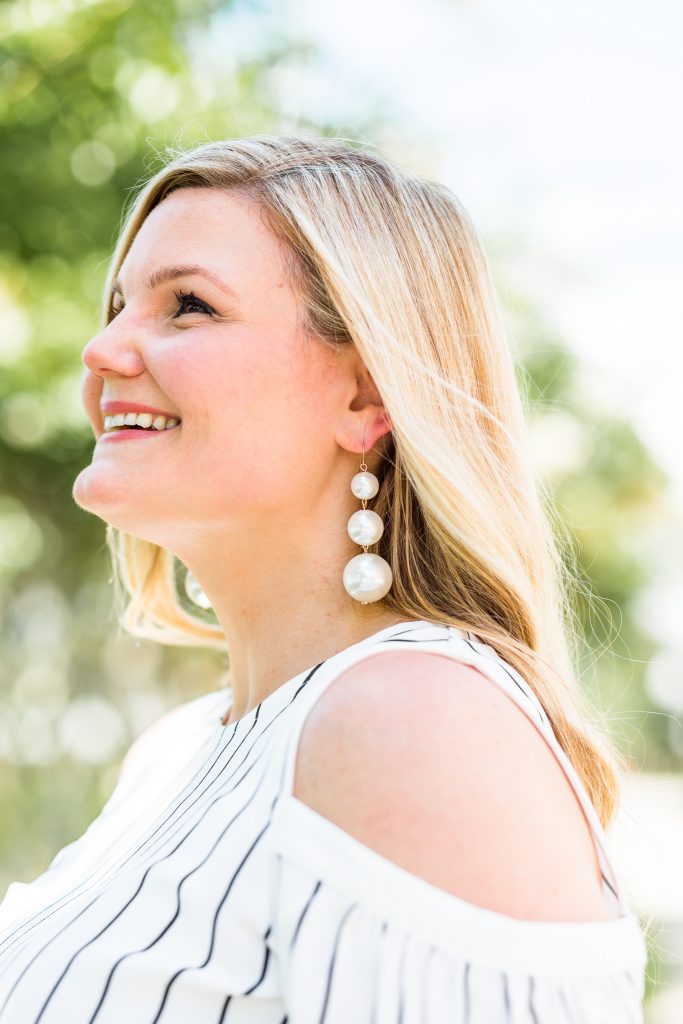 I've worn these Baublebar pearl earrings a few times (see IG!), and I can't get enough! They seem to match so many outfits, including this one! My rose gold MVMT watch matched perfectly with the pink purse.
Here's some other ideas for less-revealing cold shoulder tops: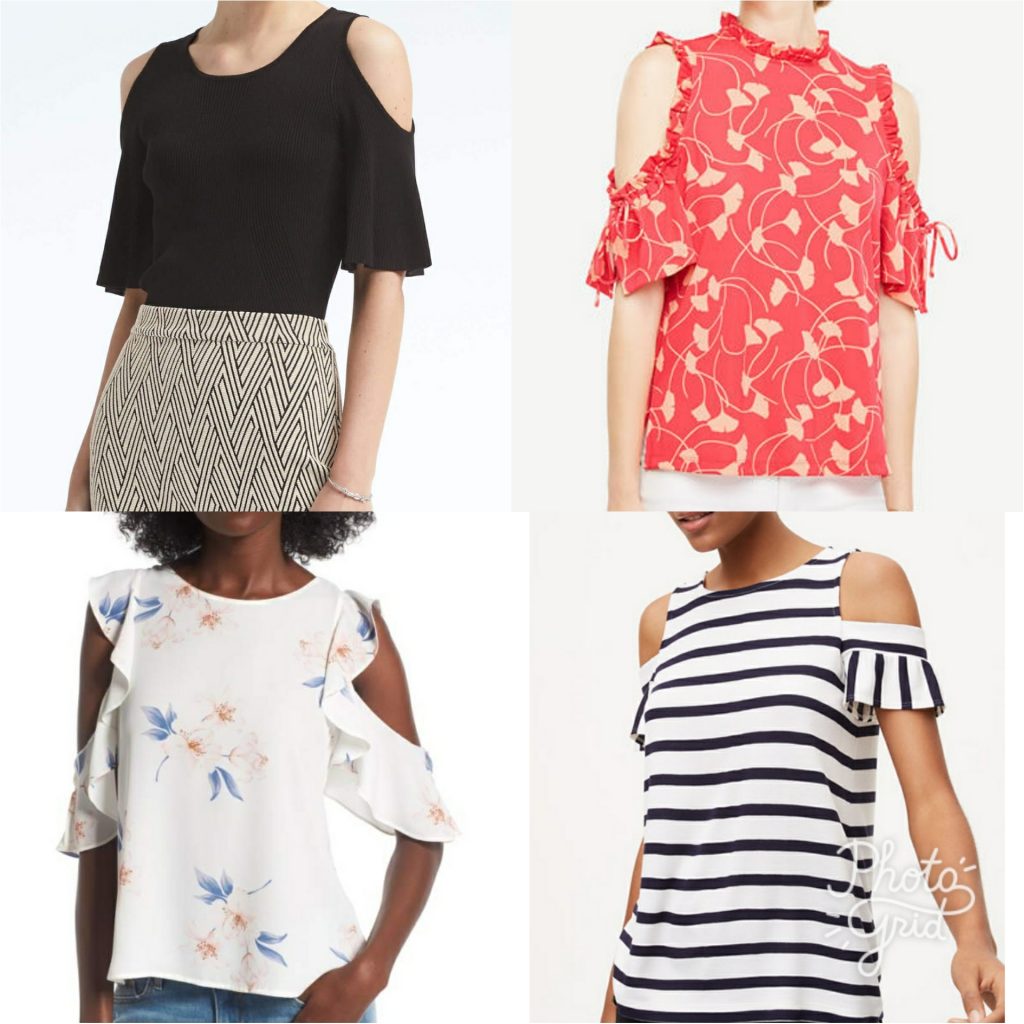 How are you wearing your cold shoulder tops this summer?
Links to shop everything I'm wearing:
Top / Skirt / Earrings / Bag (similar) / Shoes (similar) / Watch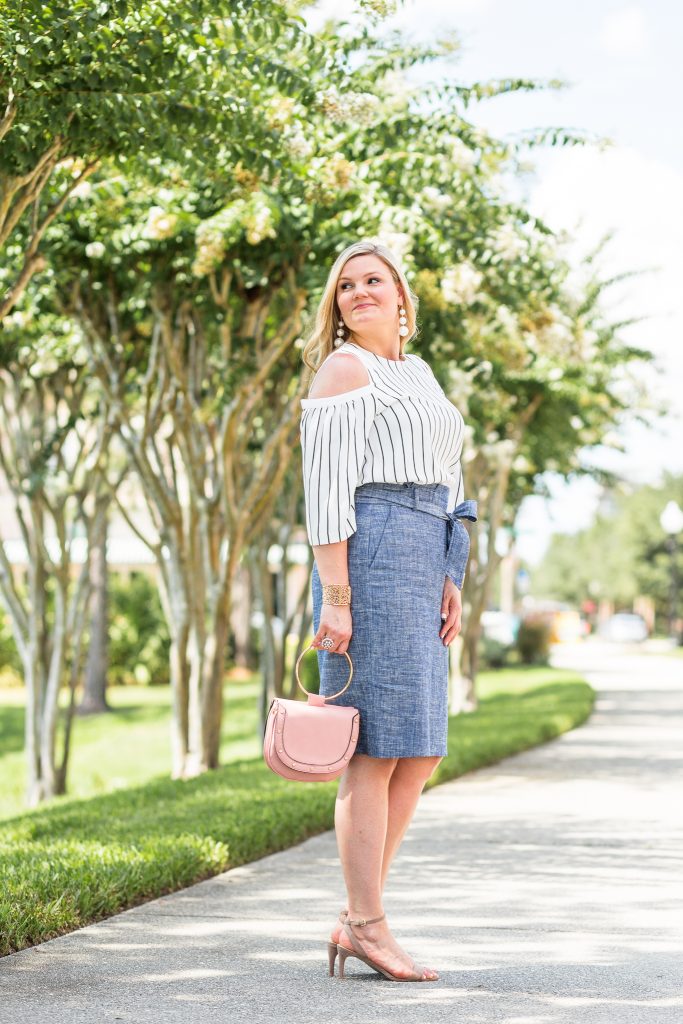 All photos by Studio Magnolia Photography.