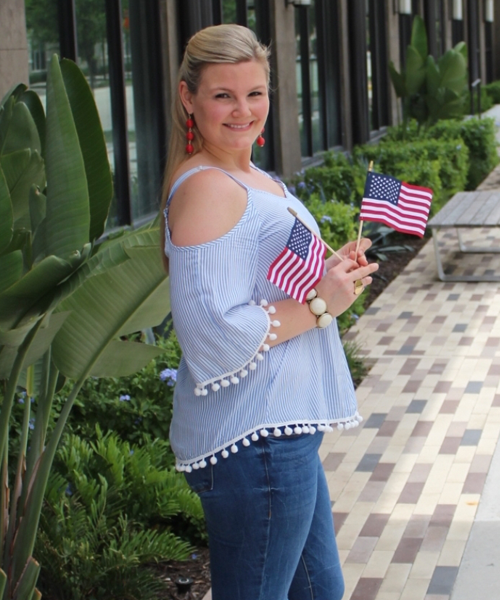 The 4th of July is just a week away- do you know what you're wearing? Have no fear, I'm here to help! I used to always wear shorts and some variation of a flag t-shirt to either hang out with friends or go watch fireworks on the 4th. That seemed like standard protocol for the festivities years ago, but you don't have to go back to basics to show your pride. It's easy to wear your red, white, and blue, and look cute doing it! I'm sharing some ideas here so you can start putting together your perfect Independence Day get-up!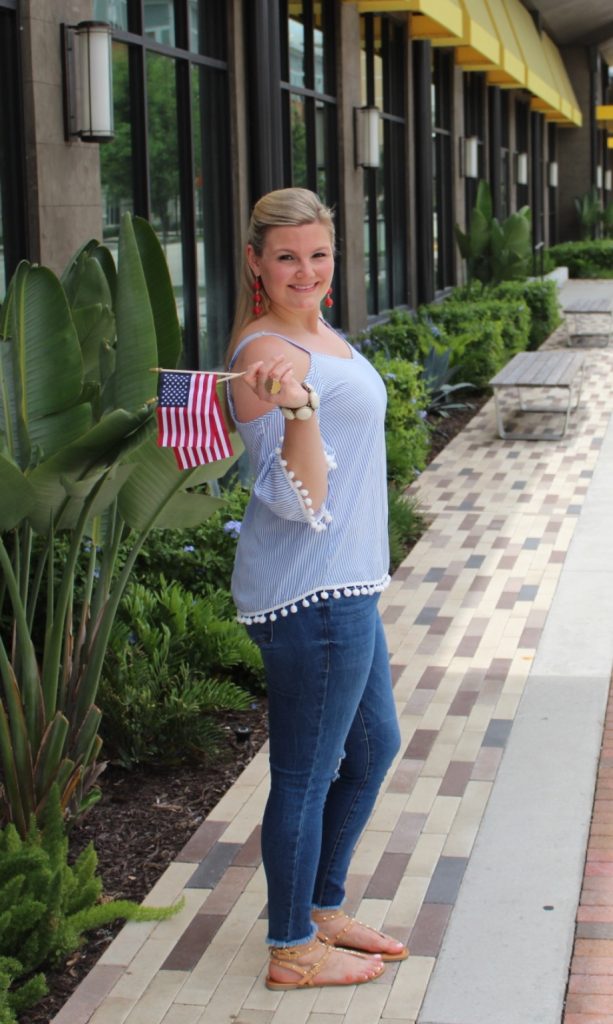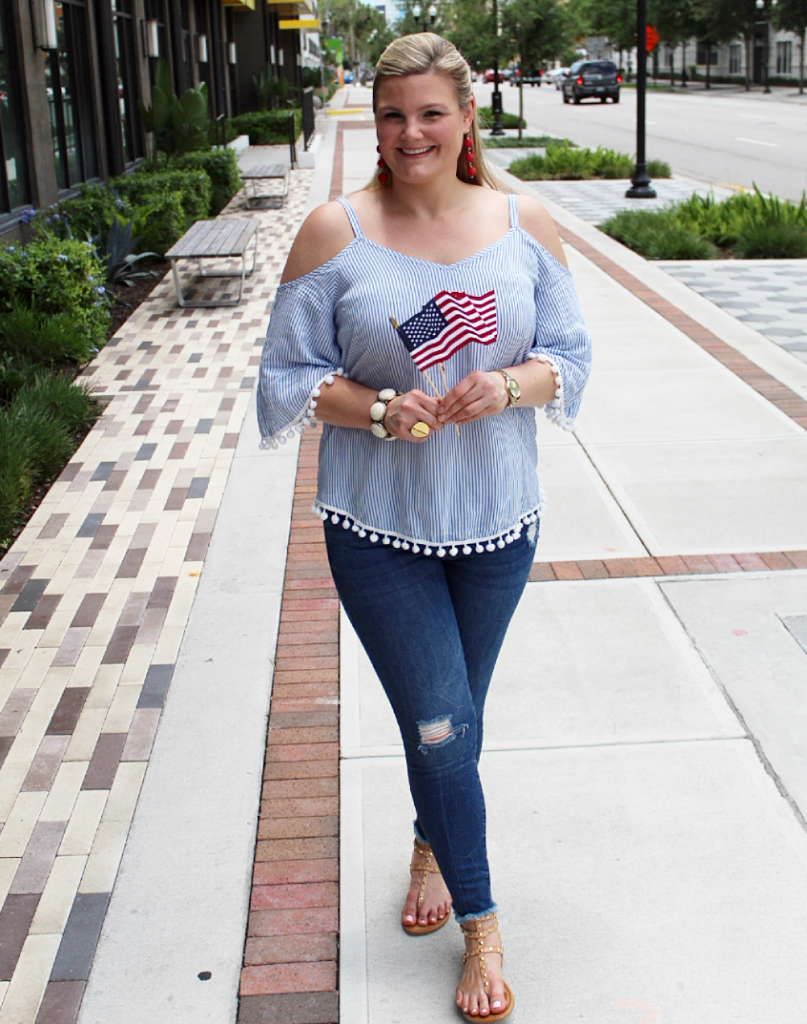 I found this cold-shoulder blue and white stripe top at Ross for just $13! The white pom poms are so cute! Find other tops here , here , and here. I wore these distressed jeans for these photos but this top would look great with white crops too. I paired this look with red earrings from Charming Charlie, which were unavailable on their website but I found similar earrings here. It would also look great with this red necklace. Charming Charlie has a ton of Americana clothes, jewelry, and accessories- check their selection out here.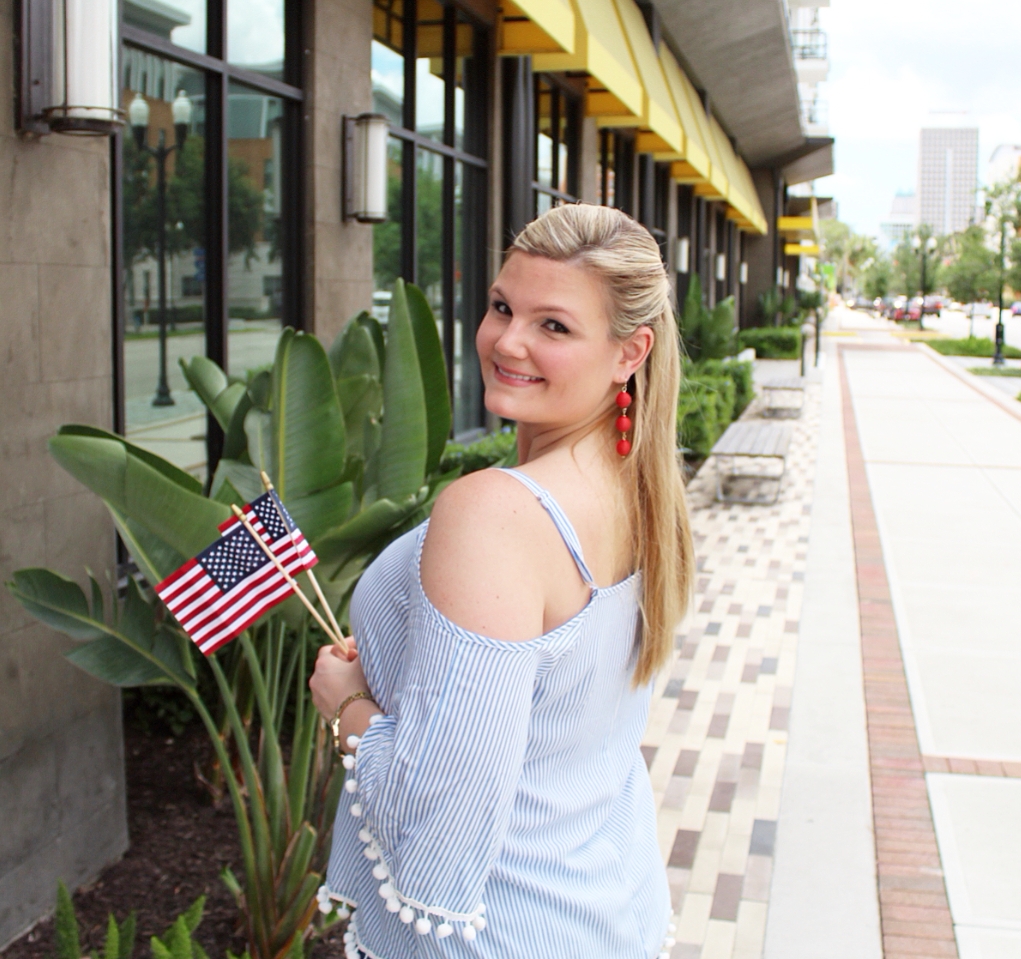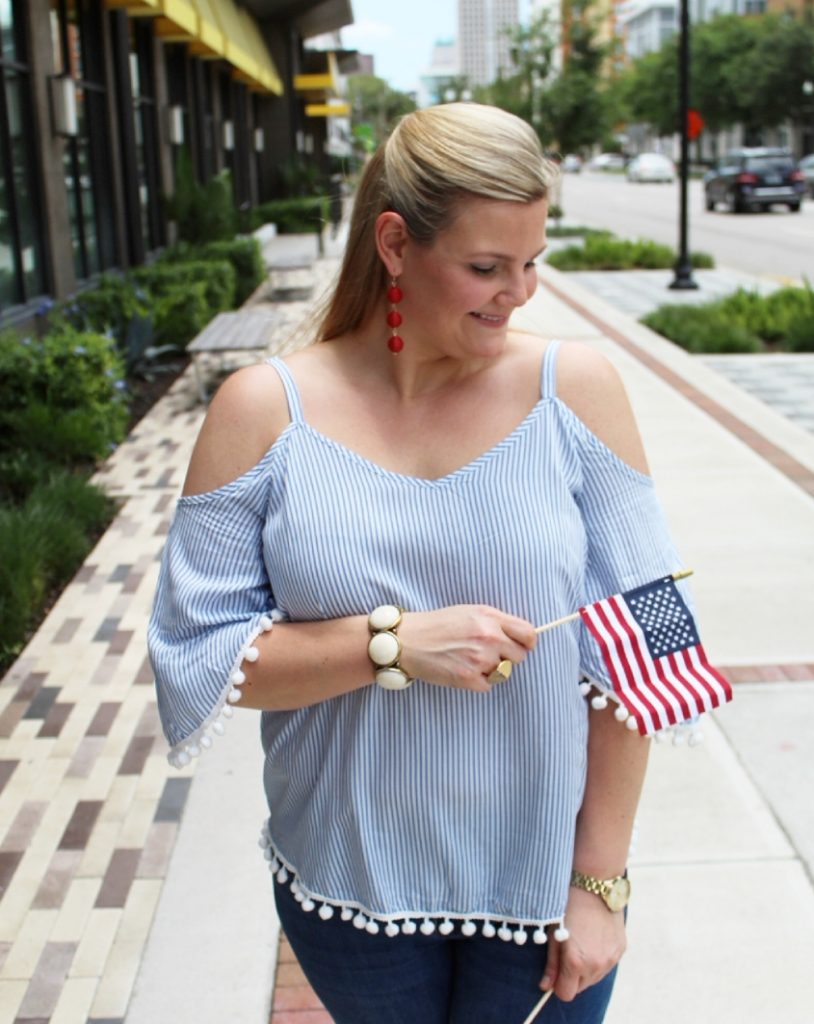 These studded nude sandals match nearly everything, including this outfit. Also, they are currently on sale for $21!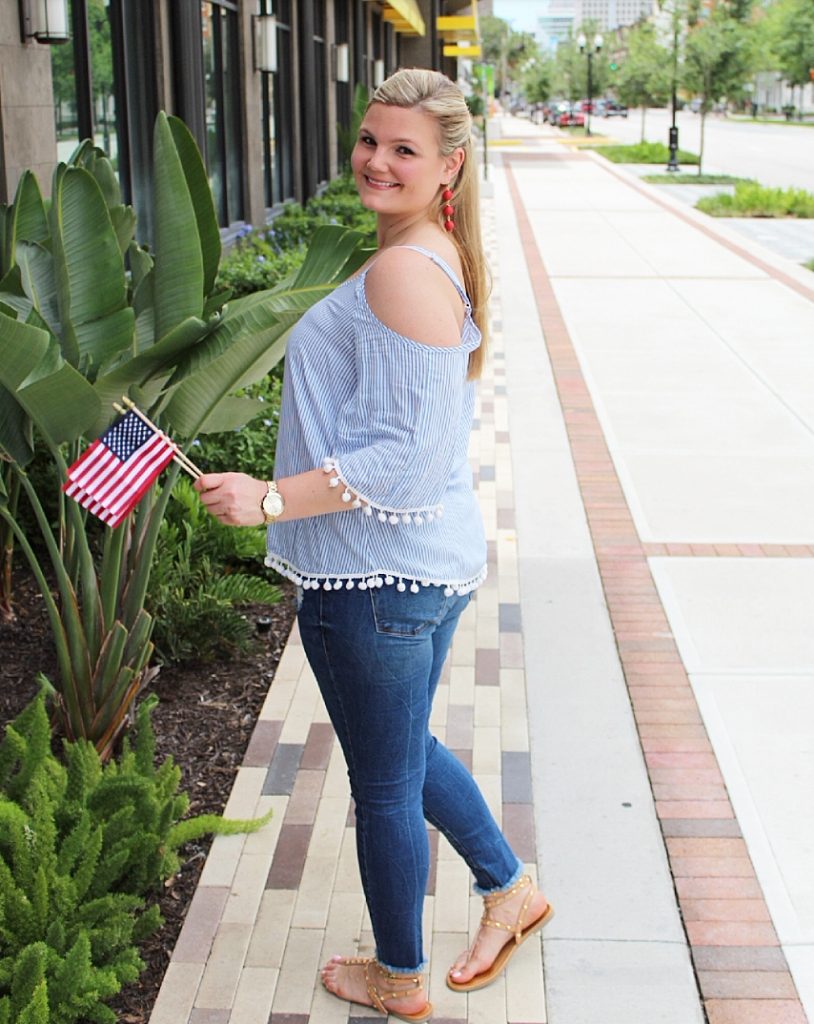 I stopped into Target this past weekend and found so many cute dresses that would be perfect for the 4th. Here's just a few:
Find these dresses here: Left, Center, Right.
All three of these dresses are extremely comfortable and $25 or under. I'm planning on wearing the dress on the right with a red necklace to watch the fireworks.
You can also never go wrong with white jeans with a blue or red top. Luckily, there's many white jean styles to choose from. Here are some of my picks: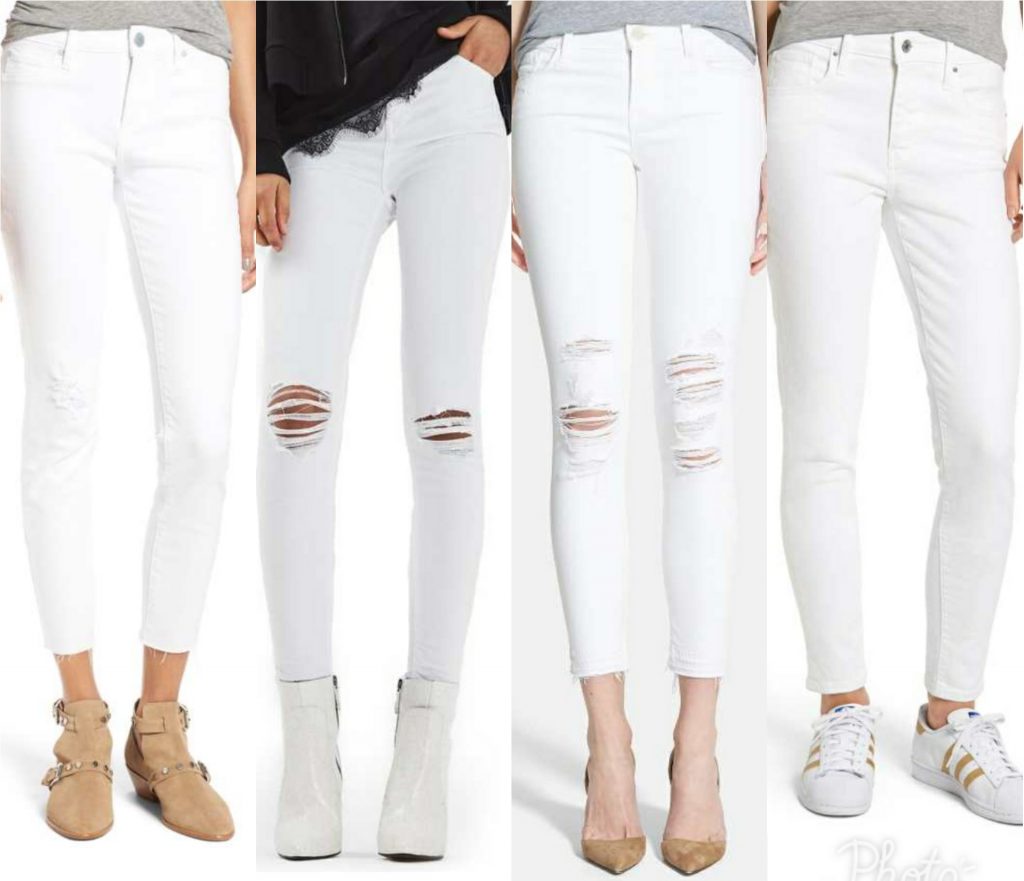 How will you be wearing your red, white, and blue this July 4th? I'd love to hear and see pics!
Happy 4th of July!