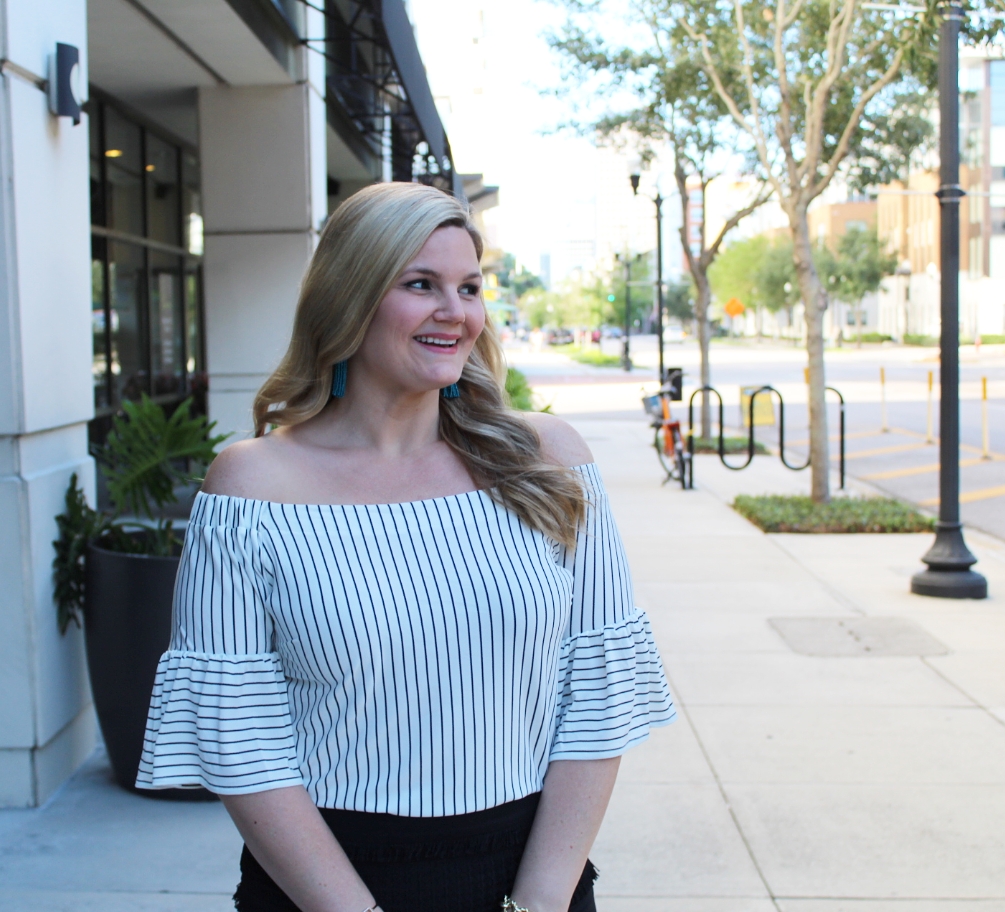 Off the Shoulder Top and Pencil Skirt
Ah, summer. It's here at last; although it has been feeling like summer for a couple months now here in Florida. I must say, and to those of you who suffered through a long winter, please don't hate me, but I actually prefer cooler temps, and the heat of a Florida summer has never been my forte. But alas, I've chosen to stay here because 1. My family, and 2. It's pretty darn beautiful and the balmy winters sorta make up for this heat.
Along with this summer comes a plethora of warm weather clothing, including off-the-shoulder tops. When the trend re-emerged, I never thought I could pull off a top that drew a horizontal line right across my already broad shoulders. But one day while out shopping, I decided to try on an OTS top, just to see. And to my surprise, I loved it! Over the last couple of months, I've added several OTS tops and dresses to my wardrobe and wear one nearly every weekend.
When I saw this Banana Republic top in store a few weeks ago, I had to have it. The bell sleeves added just the right touch with the stripes on this top. I paired it with this beautiful black midi pencil skirt, with the prettiest detailing.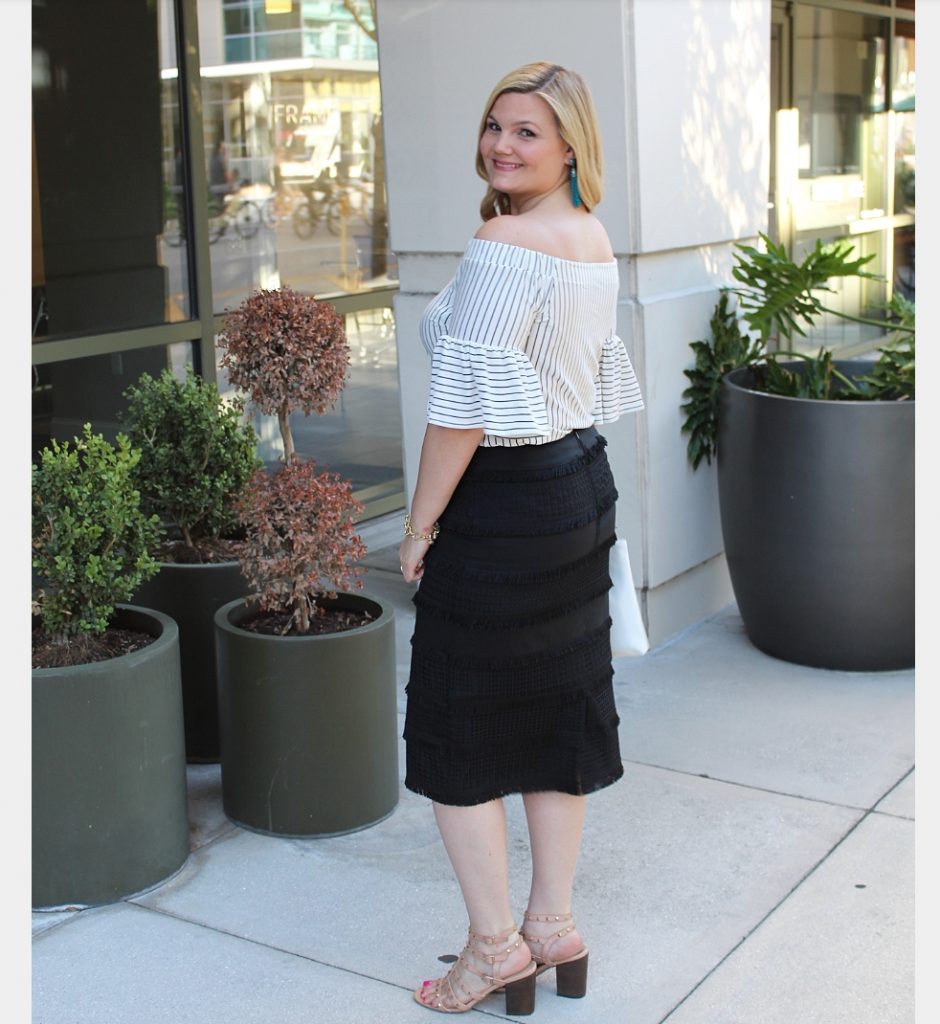 My white BR clutch went perfectly with this outfit, as did my studded $31 block-heeled sandals.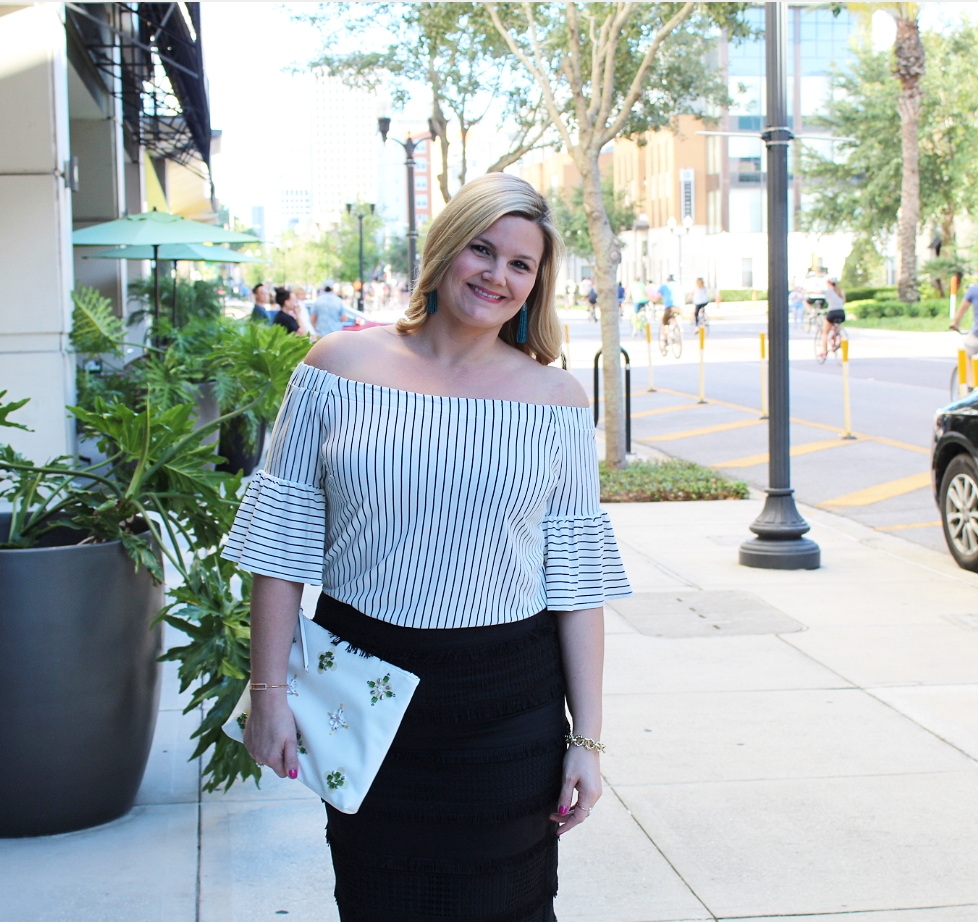 Don't mind the 100 or so cyclists passing by in the background!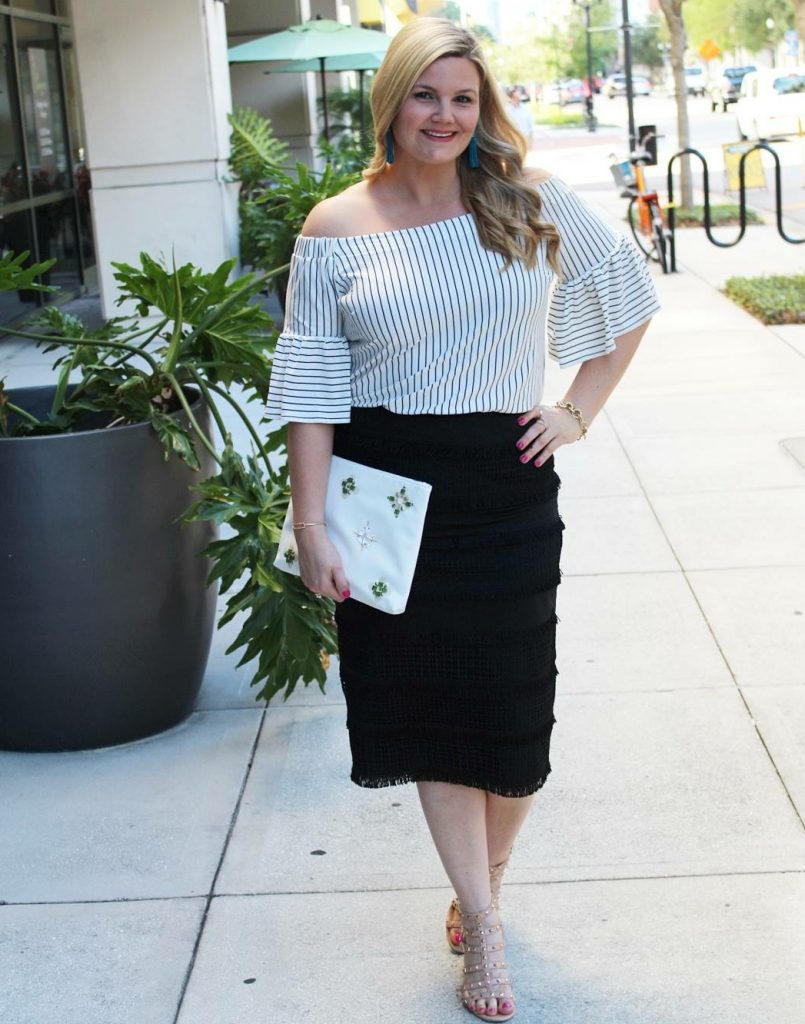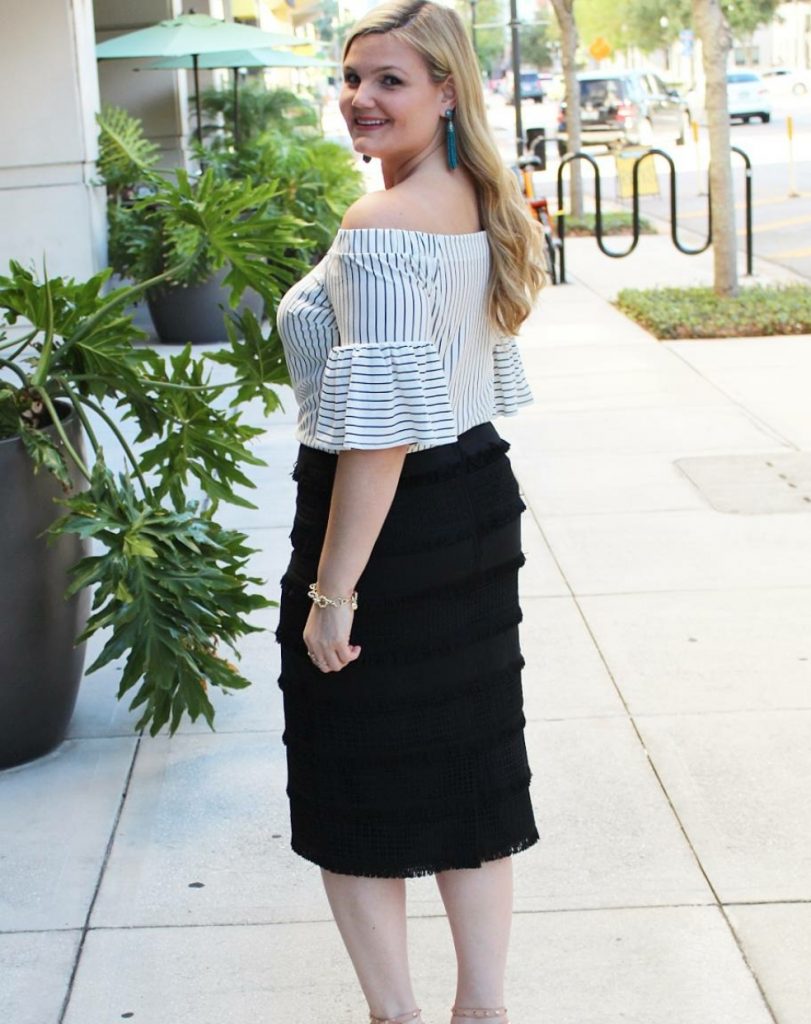 I love to add a pop of color to each outfit,  especially when wearing black and white. My Baublebar teal tassle earrings finished off the whole look.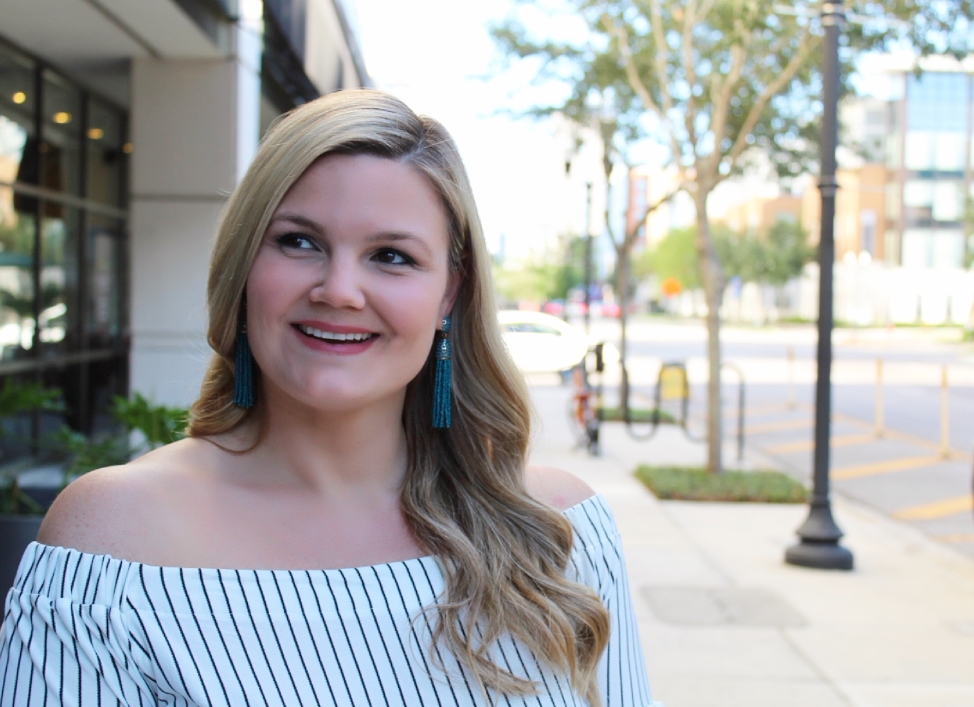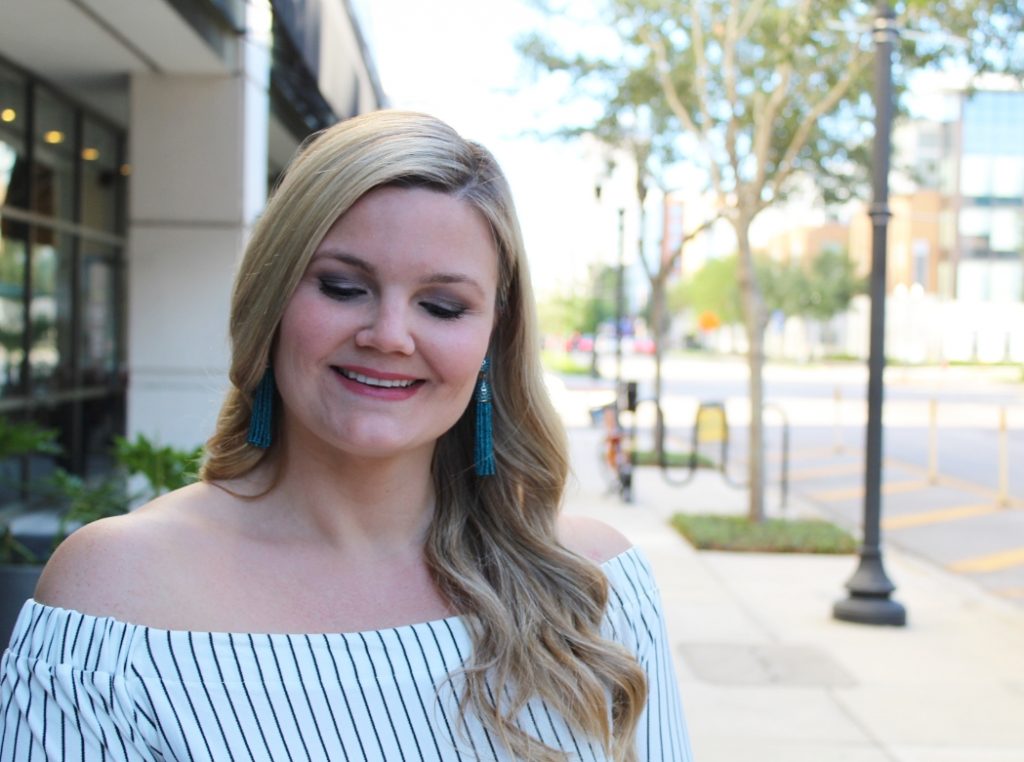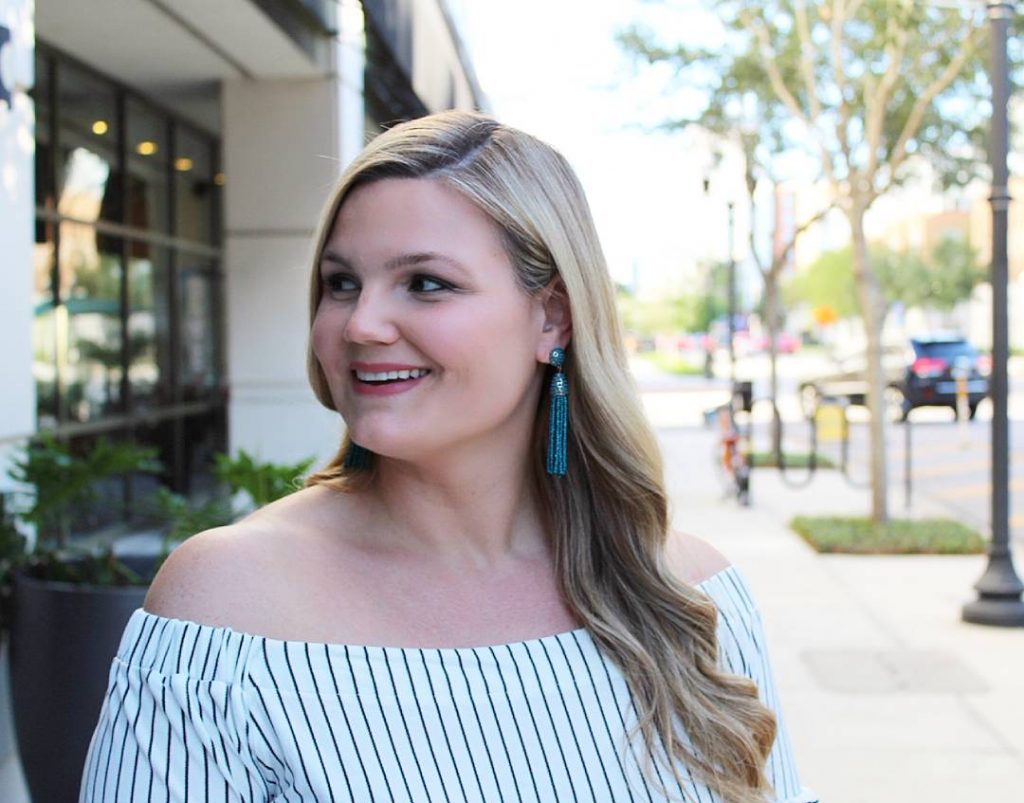 See how pretty the detailing is on the skirt? Adds a bit of uniqueness to a basic black skirt.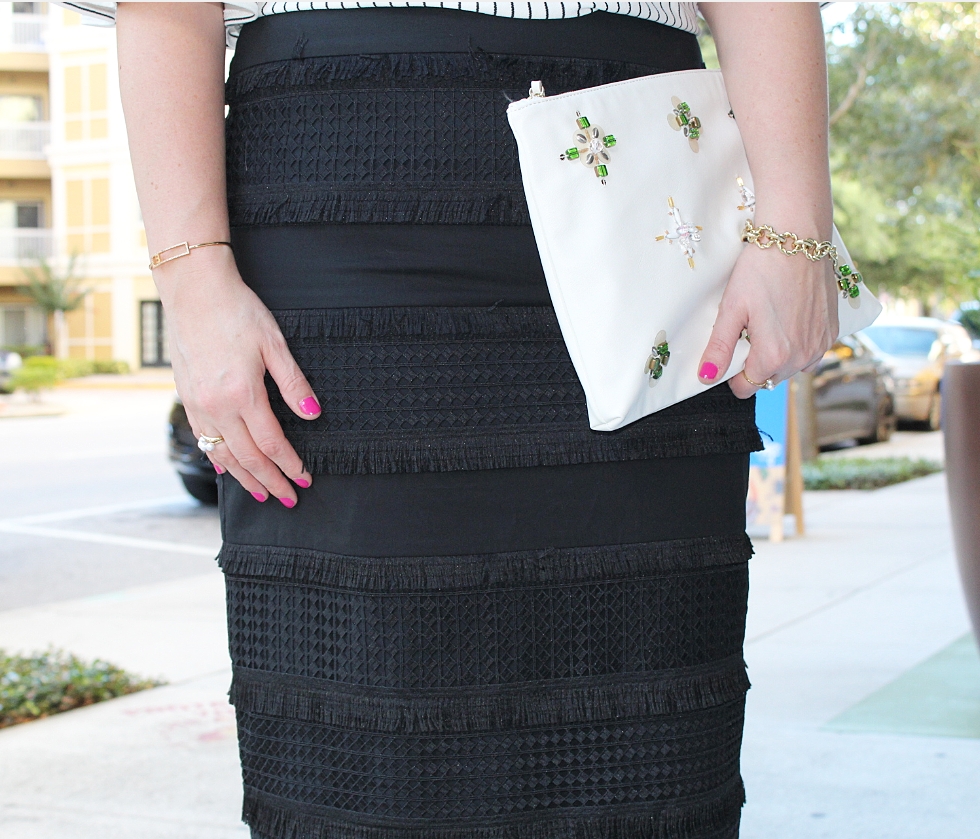 After taking these pics, we went out to a casual dinner, so I changed into jeans but kept this top on and it looked so good! I love a versatile piece!
Have you gotten into the off-the-shoulder trend? Love it or hate it?
You can shop my entire outfit with these links:
Top | Skirt | Shoes | Clutch | Link bracelet (similar) | Initial bracelet (similar) | Earrings | Lipstick | Nail polish