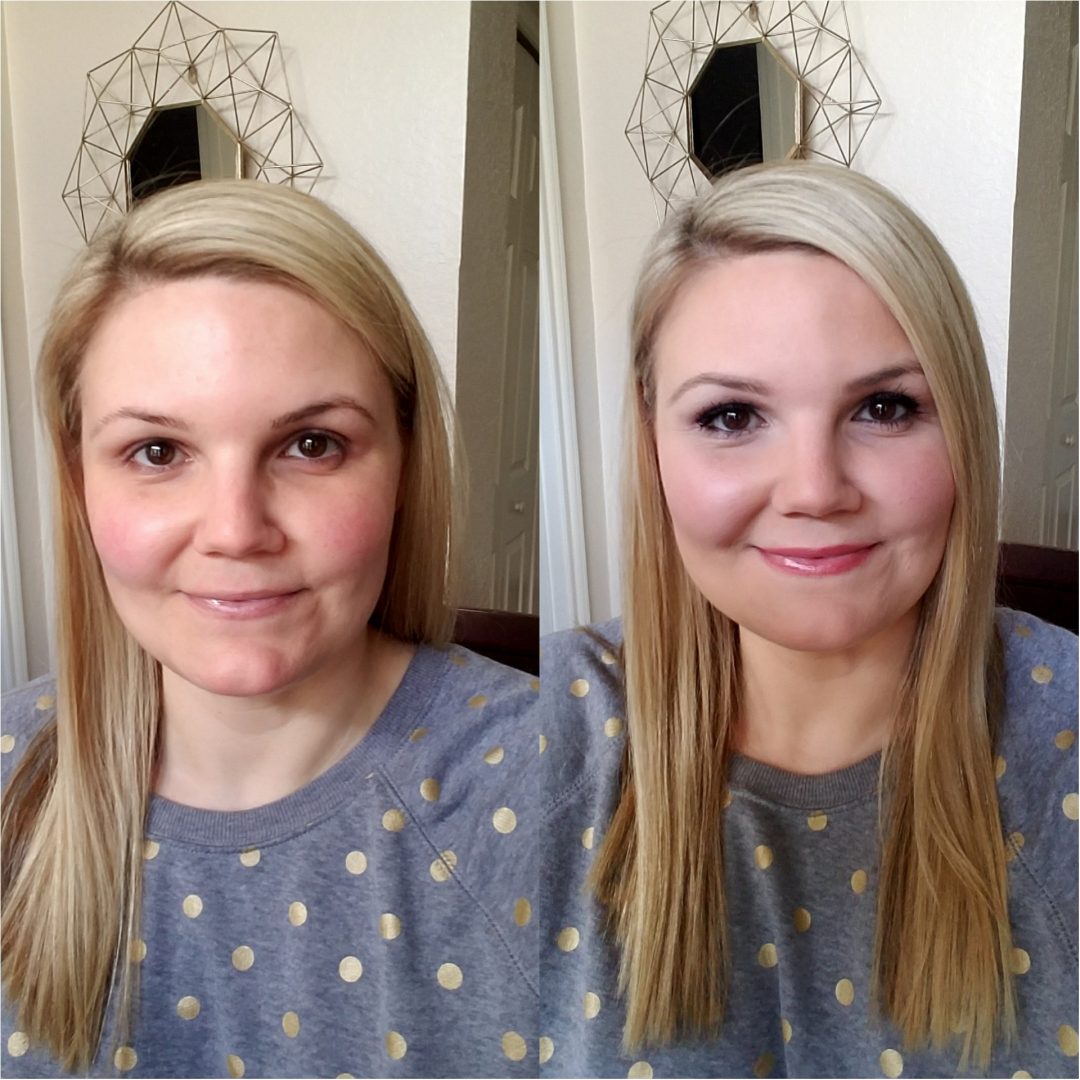 My Everyday Makeup Routine
Like a lot of women and girls out there, I love makeup. It can completely transform your look, or can just give you a little more confidence to face the day. I never leave the house without something on my face- if it's just a weekend run to Target, I put on a little undereye concealer, usually a little eyeliner, mascara, and lip gloss. That's really the barest I'll go out in public. I've always lived by the mantra that you never know who you will run into at any time, so putting a little effort into your appearance can go a long way. Isn't it always when you are bare-faced, hair in a ponytail, wearing sweats, when you run into that hot guy at the grocery store?? Or the CEO of your company?
Some women may not agree with me on this one, but I believe every woman over the age of 25 needs at least a little makeup. As we get older, the shadows under our eyes darken, our lips lose their natural rosiness, and our eyebrows can get sparser. Taking a few minutes to throw on some concealer, mascara, and lipstick before heading to work can do wonders. And once you form a routine, it can take very minimal time in the morning to get ready.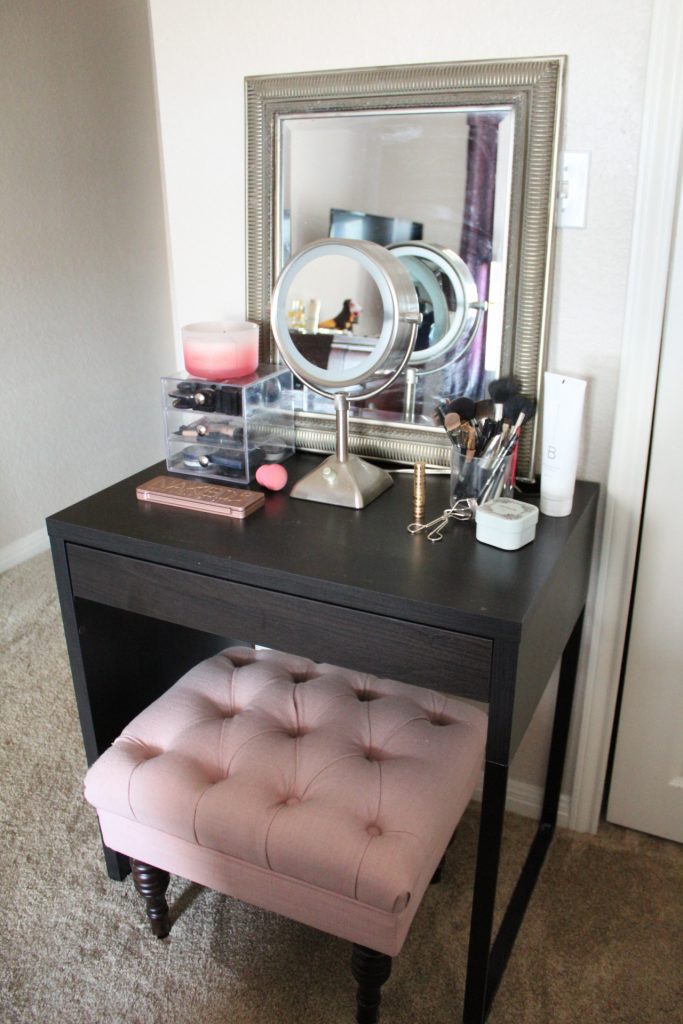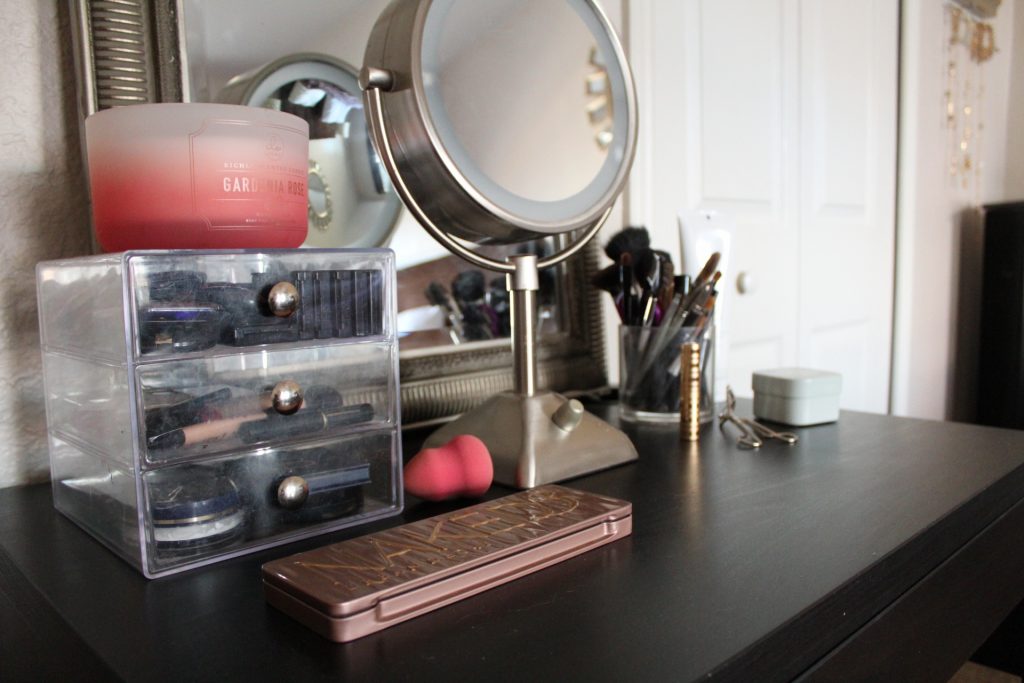 Below are all the products I use on a daily basis before work; from start to finish, it takes me 15 minutes. I apply my makeup at my vanity while watching the Today Show and drinking my coffee. It makes for a very relaxing morning before the rush of work. I've included the shades I use on my light skin, but every item here (except as noted), has other shades for a variety of skin tones. To watch how I apply everything, head over to my Instagram page (@emily.noel.g) and click on the "Makeup" Instastory. Click on the items below to shop any of these products!
Foundation: Loreal Infallible Pro Matte Liquid Foundation in shade 103 (Natural Buff- $13) -OR- Beautycounter Tint Skin Hydrating Foundation in Sand ($41).
Concealer: Lancôme Teint Idole Ultra Wear High Coverage Concealer in shade 215 Buff ($31).
Finishing Powder: Beautycounter Mattifying Powder (universal shade- $37); apply with Bare Minerals Full Flawless Face brush. ($27).
Eyebrow Pencil: Loreal Brow Stylist Shape and Fill in Blonde ($9).
Eyeshadow: Loreal Infallible Eye Shadow in Iced Latte (8); Urban Decay Naked3 Eye Shadow Palette ($54).
Pencil Eyeliner: Estee Lauder Pure Color eyeliner in Black ($25); Kylie Cosmetics Eyeliner in Dark Bronze (not available currently).
Liquid Eyeliner: Kat Von D Tattoo Waterproof Liquid Liner in Trooper ($20).
Eyelash Curler: Shu Uemura curler ($21).
Mascara: Lancôme Monsieur Big Mascara in Black ($25).
Redness Reducing Powder: Clinique Redness Solutions Pressed Powder (one shade- $34).
Bronzer: Beautycounter Matte Bronzer in Shade No. 1 ($39).
Blush: Hourglass Ambient Lighting Blush in Luminous Flush ($24-$38).
Highlighter: Hourglass Ambient Lighting Powder in Luminous Light ($22-$48).
Sheer Lipstick: Beautycounter Sheer Lipcolor in Rose ($30).
Lipgloss: Beautycounter Lipgloss in Dahlia ($29).
I'd love to hear your favorite products or brands- just comment below or on my instagram post (@emily.noel.g)! Don't forget to watch my tutorial on how I use all these products on my saved Instastories titled MAKEUP.