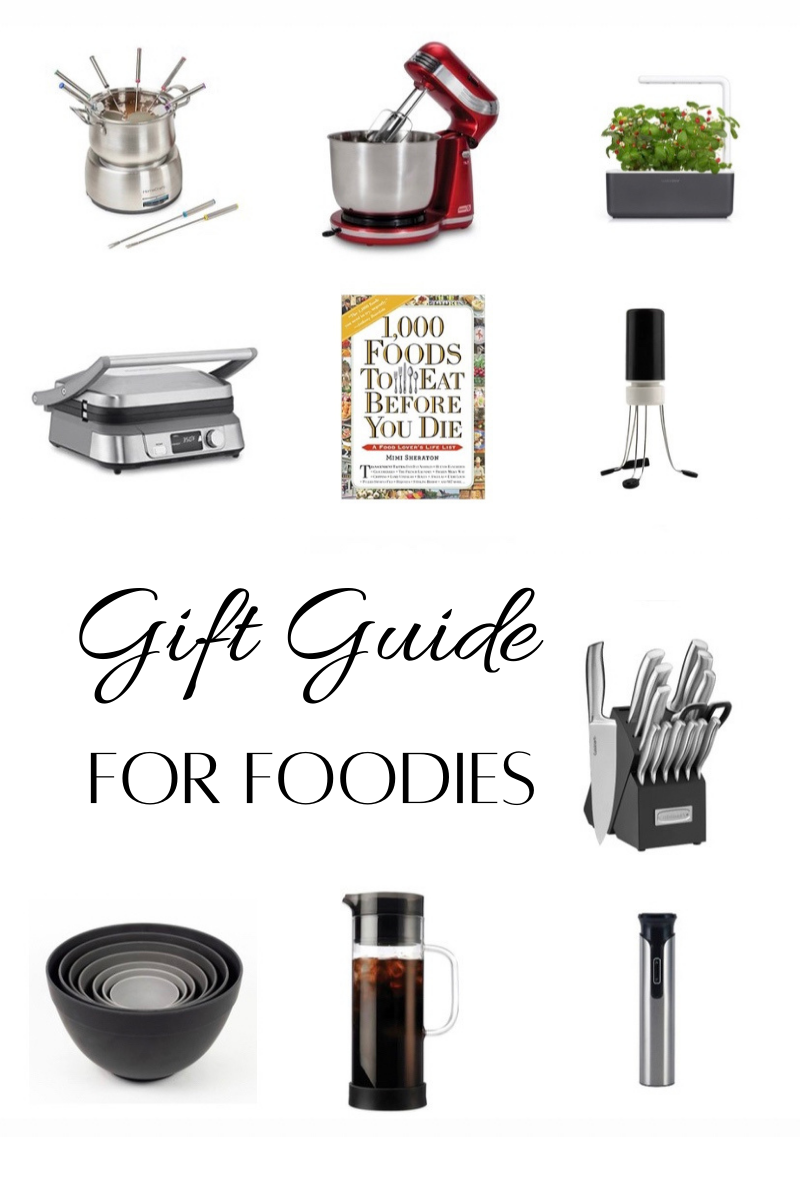 This is my third gift guide in my gifting series this year, and this one was highly requested! So here's my gift guide for foodies, or the wannabe foodies, in our lives. While searching for the items in this guide, I actually put quite a few on my own wish list. To be honest, I don't really cook but some of these are essentials to make food prep and cooking easier for everyone.
Just click on the pictures of the items you want to check out, and it will take you directly to their webpage so you can shop. The links in this post are affiliate links, so if you purchase something after clicking on of my links, I may make a small commission. But it does not affect anything on your end! It just helps keep this blog up and running so I can continue to provide free content here and on Instagram. Thank you SO much for supporting my small business!
Gift Guide for Foodies

Find anything you may pick up for a gift? Or for yourself? If you need more gift ideas, check out my Gifts for Her Under $50 and my Gifts for the Person Who Has Everything.
Happy Shopping!