'Tis the season for sequins, velvet, and sparkle! There's no such thing as overdressing this time of year. The more drama, the better! My closet is full of festive dresses and I'm just waiting to wear them all! Some of these items I have owned for a couple of years and some are new additions this year. Here are some of my favorite looks for the season, whether that be for a holiday party or for New Year's Eve.
Holiday Party Dresses: Sequins
Sequin dresses are probably my favorite way to dress during the holidays. These two dresses show two different ways to wear your sequins- in a wrap dress or in a flapper-style bodycon dress!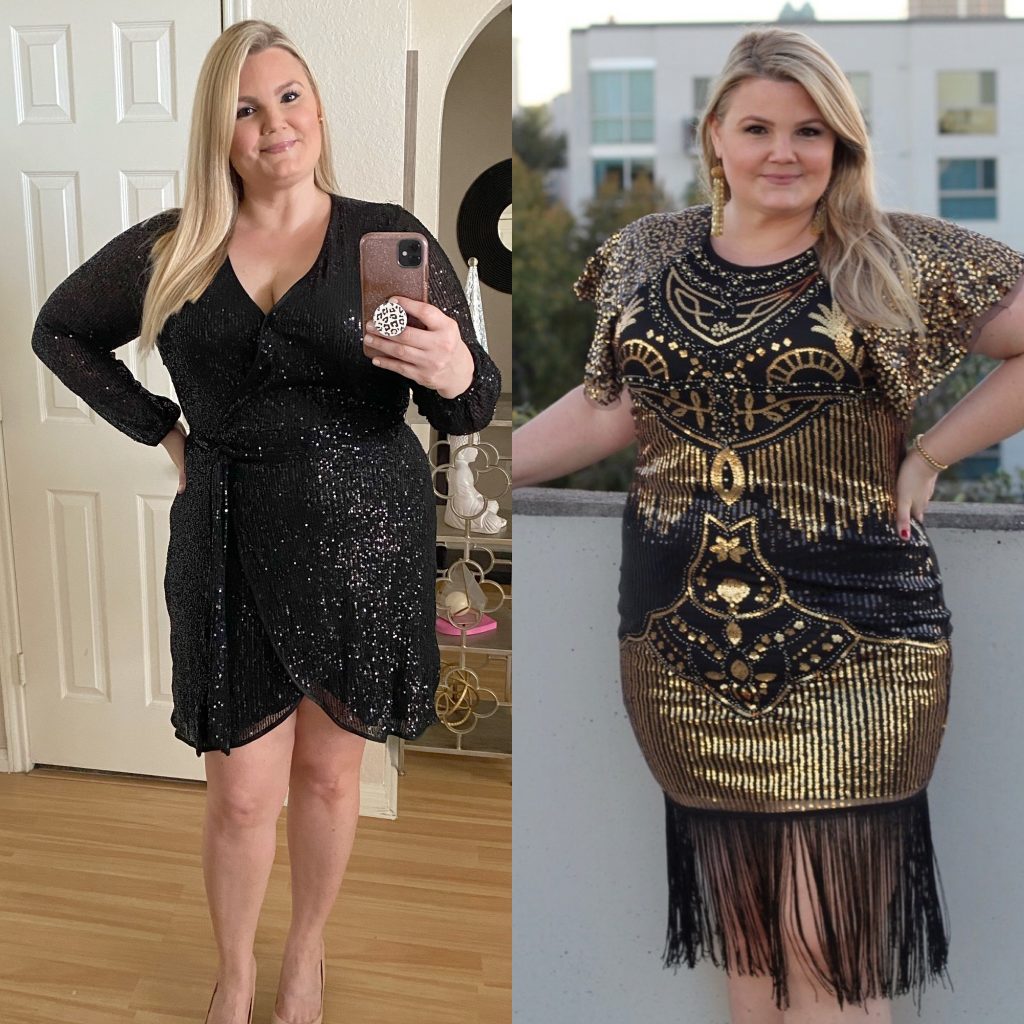 Here are links to these dresses plus some other sequined choices:

Holiday Party Dresses: Velvet
Velvet is another favorite of mine this season! It's soft and cozy and perfect for the holidays! Below is one of my favorite velvet dresses from 1.State from two years ago, but I also linked other velvet dress options below!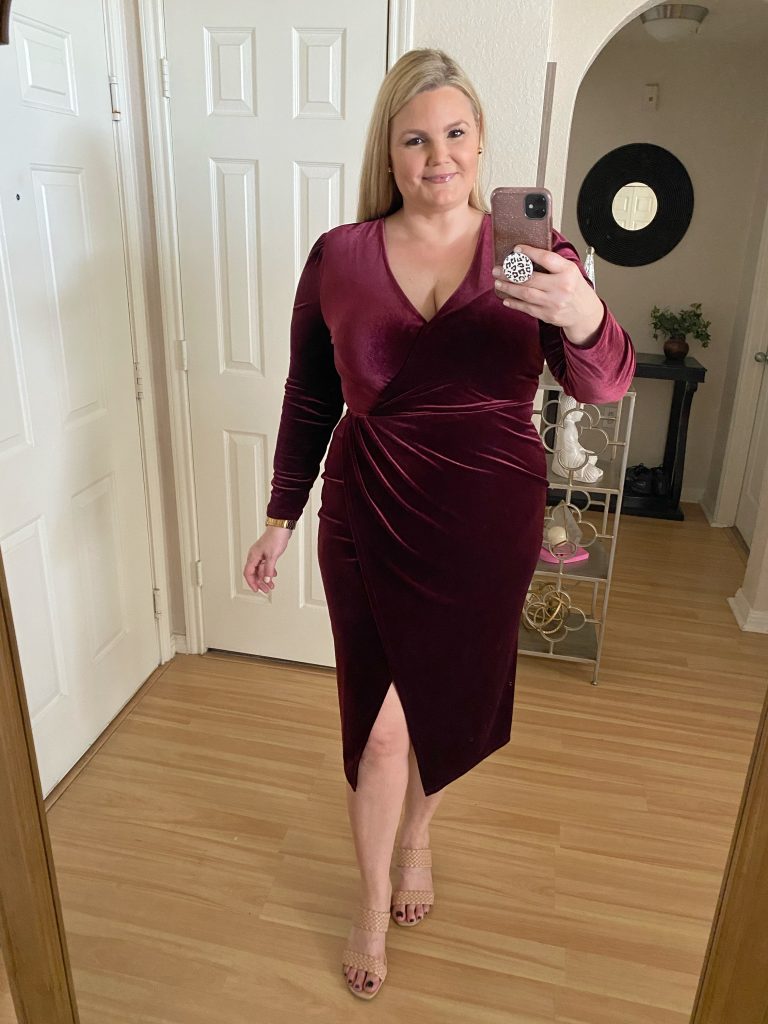 Holiday Party Dresses: Sheer Sleeves
I love a good sheer sleeve any time of the year. These dresses may be the most versatile in that you could wear them year round, but I do love them for the holidays especially! The dress I'm wearing is from Eloquii and is no longer in stock, but I found plenty of sheer sleeve dresses and tops for you to choose from !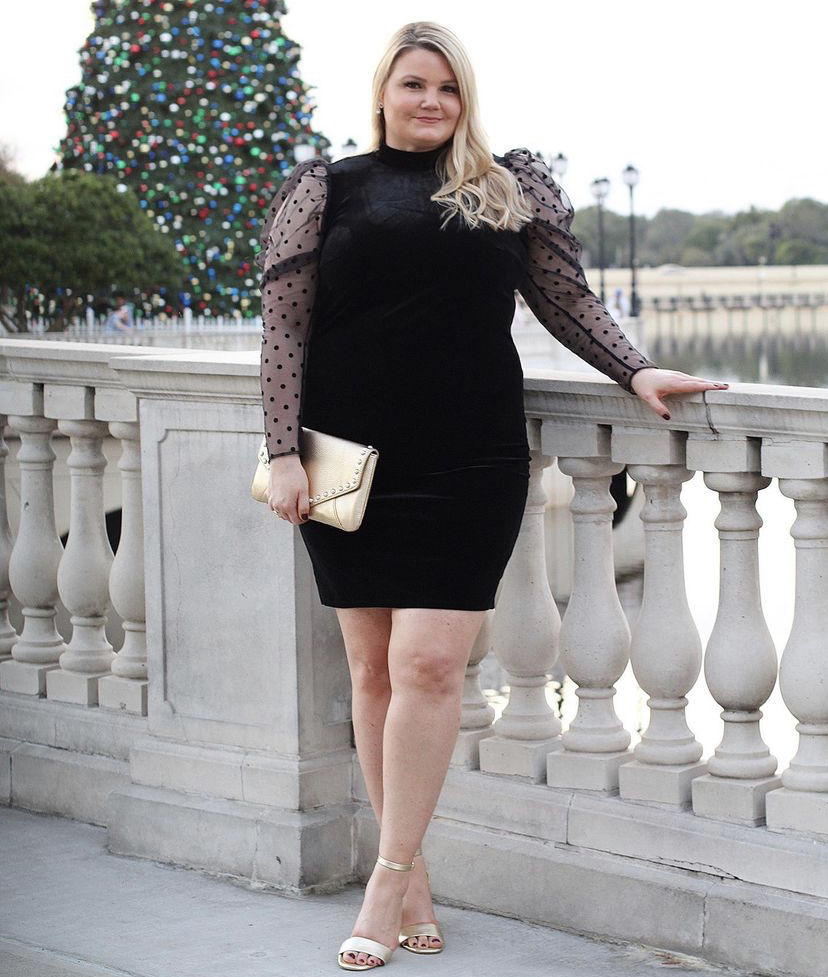 Five Days of Gifting!
In the spirit of the holidays, I am doing a special "5 Days of Gifting" over on my Instagram page. Each day for the next 5 days, starting Sunday, 12/12/21, I will be giving away something different to one of my followers (gift cards, beauty items, my favorite throw blanket!). Make sure you are following me on Instagram here so you can have a chance to win! Good luck!