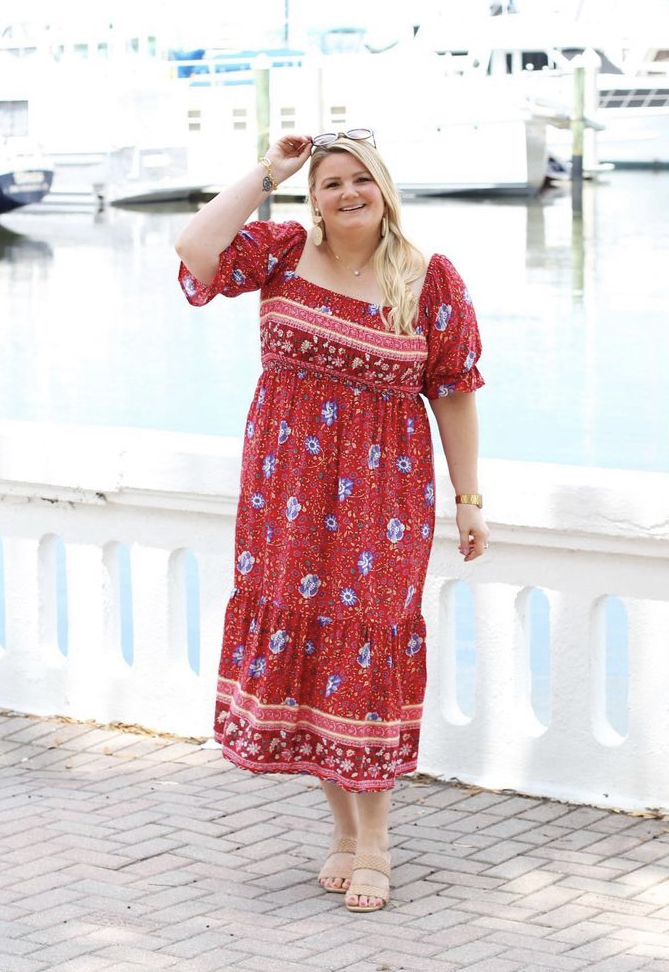 There's only a few more weeks left of summer (unless you live in Florida like me, then you have months more!). Many people are taking last minute summer vacations or staycations before the kids head back to school in the fall. My favorite part about summer, besides the A/C, are the dresses! Summer dresses are so fun, colorful, lightweight, and easy to throw on and go.
Amazon Summer Dresses
If you are heading out on vacay this season and need some dresses for your trip, I put together a list of twelve great Amazon summer dresses, all available on Prime so you can have them shipped within 48 hours. All dresses are at affordable prices, ranging from $13-$40.
What to Wear Underneath
A common complaint I hear amongst women wearing dresses in the summer time is thigh chafing. No worries, girl, I got you! I almost always wear a pair of shaping or biker shorts under my dresses to not only smooth everything out, but always prevent any chafing while walking. My favorites are linked here, here, and here. If you'd prefer to not wear shorts under dresses, this stick from Megababe is fantastic at preventing thigh chafe.
Alright, let's get to it! Happy Summer Dress Shopping! P.S. This post contains affiliate links which means I make a small commission if you purchase through my links, but at no cost to you! Thank you for supporting my passion!

So tell me, are you heading out on any last minute summer vacations? Or maybe just headed to the pool? Let me know in the comments!