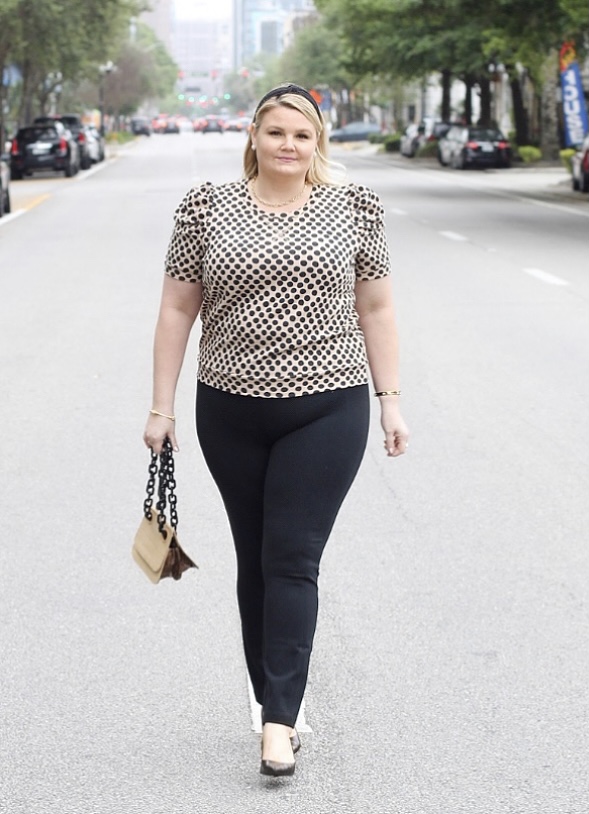 I've received quite a few requests lately to share more office and teacher workwear outfits since offices and schools are starting to reopen. I polled my Instagram followers recently on what clothing styles their jobs accept and 61% stated Business Casual, 30% stated Casual/Creative, and 9% stated Professional (suits expected). Eighty-one percent (81%) of respondents stated they could wear jeans at least once per week. Personally, my office is considered business casual, and we can wear jeans when appropriate.
I have been working from home since last March, and we have no plans as of yet to return to the office. Eventually we will likely go back in on an as needed basis. On those days, I am actually looking forward to getting back into my favorite workwear! But for now, I'll just wear my nice tops for Zoom meetings and keep my yoga pants on bottom!
Workwear Outfit Ideas
I've included mostly business casual outfit ideas below since that it the majority of my requests. I've also included a couple of denim options for casual Fridays or casual work places. All clothing items are linked with the photos and I've indicated if it is not the exact item. Most clothing items are at affordable price points too. The more expensive items, like the Spanx pants and the white blouse, are timeless pieces that will last years!
What is your favorite style to where to the office? If you are still working from home, check out my post here on tips for working from home. Also check out this post on work from home appropriate loungewear! If you don't already, follow me on Instagram for new weekly workwear looks.