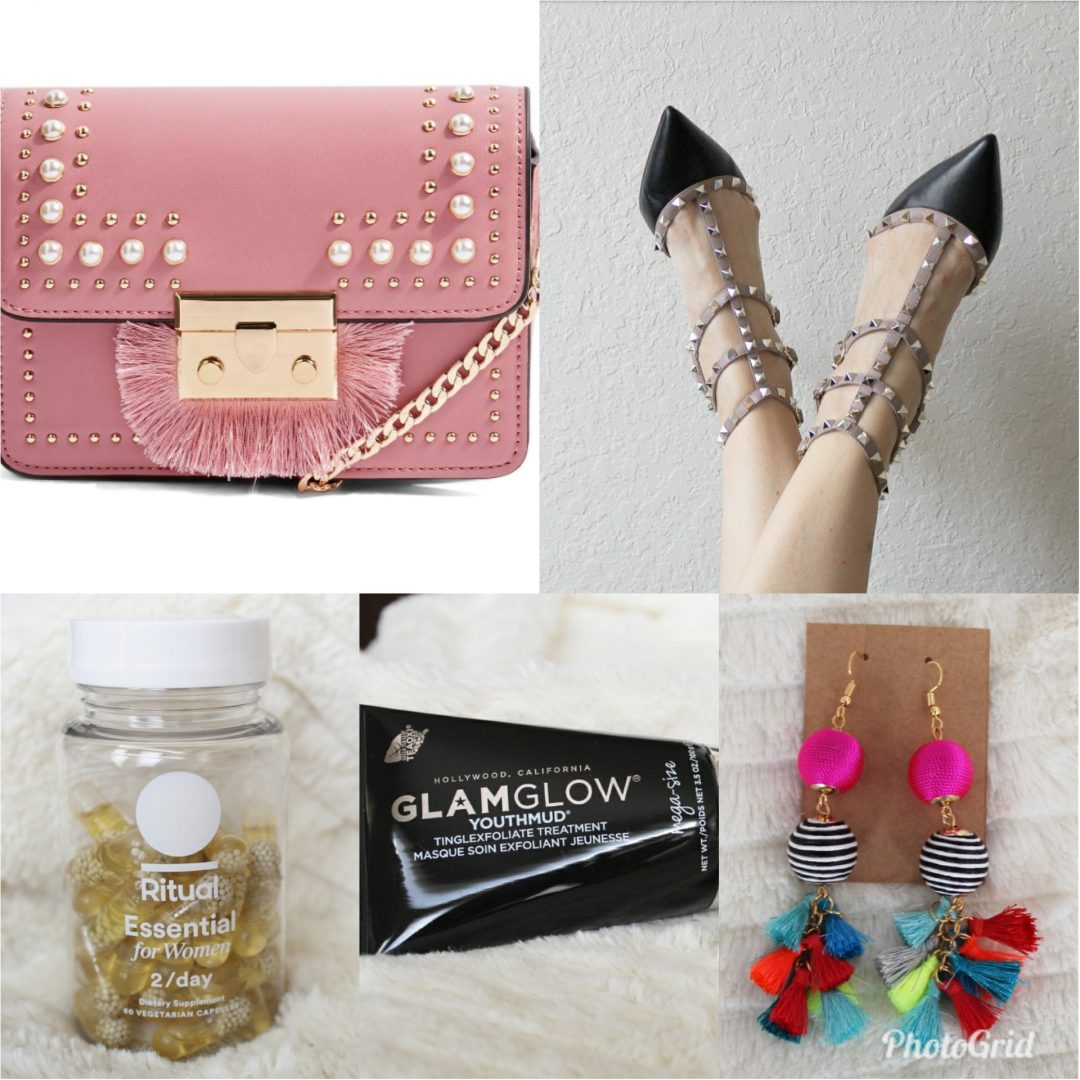 Tuesday News: 6 Recent Favorites
Hey friends! I've purchased some really great items in the past couple of months, and thought I'd share my recent favorites, since I've now had time to test them all out for a little while and can give my honest reviews. I've included both accessories and beauty items here – I'm really picky about beauty and personal care products, so I will only recommend items that I really love. I'm thinking of making this "Tuesday News" a monthly feature, so let me know if you'd like to see my recent favorites each month in the comments!
6 Recent Favorites: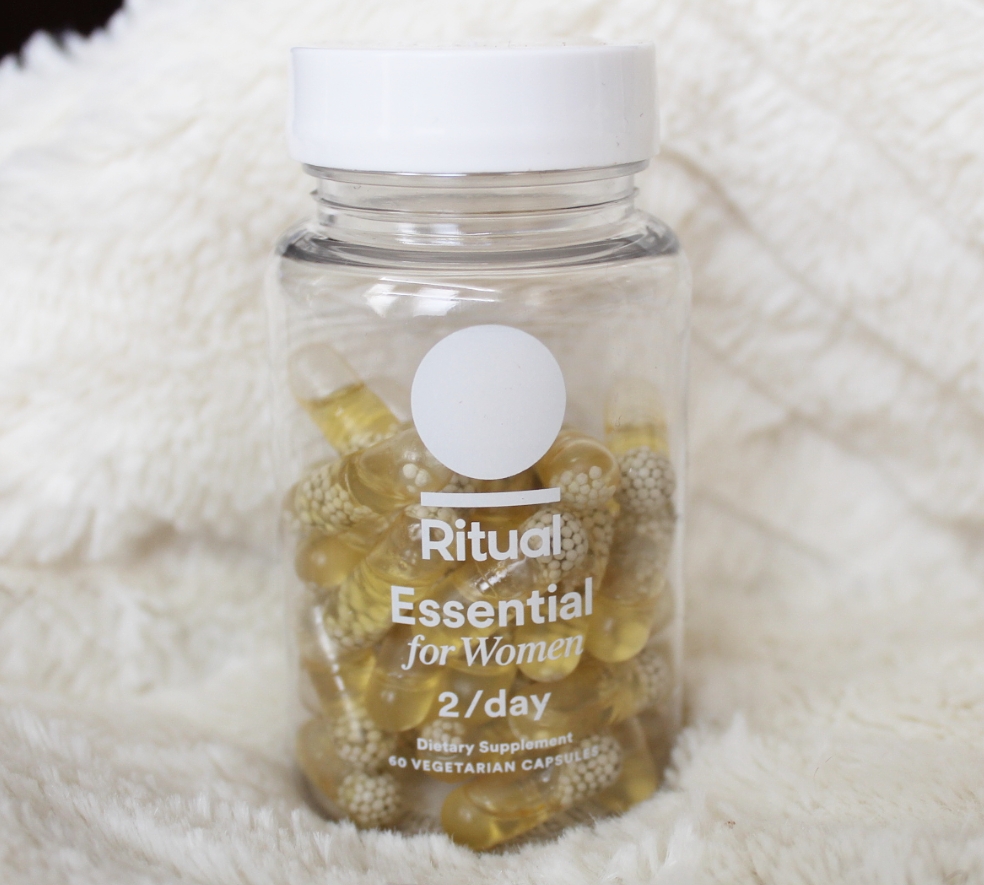 I'm not a big vitamin-taker; I'm the type of person who buys a bottle of multivitamins, takes them for a few days and then forgets, and next thing I know, the bottle has expired. Ugh. But these Ritual vitamins have seriously been a game changer for me. They only include nine essential ingredients, created just for women, and are non-GMO and vegan. They come in a 30-day supply (take 2 per day at the same time), and you can set up auto-delivery. I am now on my second month of taking these daily, and I can honestly say that I have noticed a positive difference in my energy levels. I feel more awake throughout the day, and don't always need that second cup of coffee anymore. This is not sponsored (none of these items are), but I do have a discount code if you choose to order. You can take $15 off your first order through this link.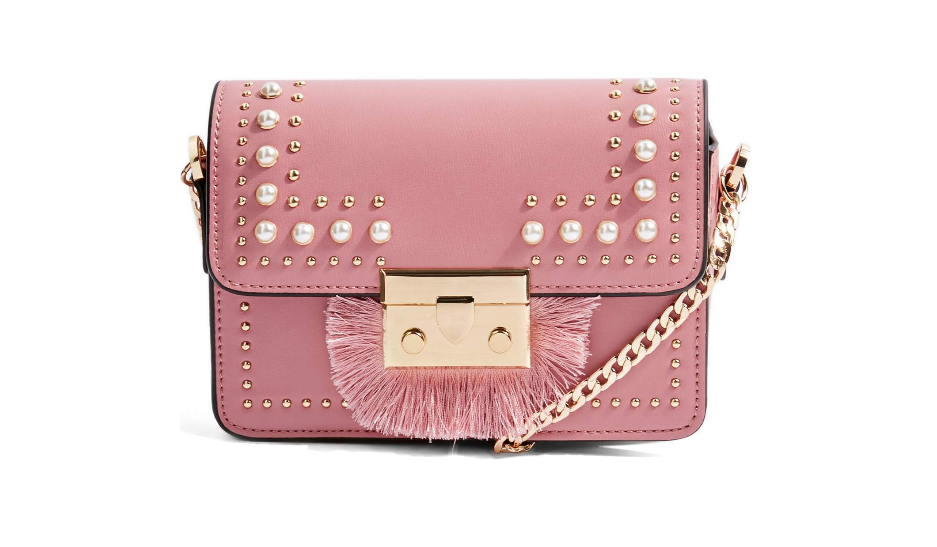 Have you ever seen a more adorable pink fringe bag with pearls before?? I fell in love at first sight when I saw it in store, but waited a week to purchase so I could earn my Nordstrom Rewards triple points. It's a pretty small bag, but does fit my phone, compact, a lipstick and cards. It is so gorgeous and just $52!
If you haven't switched over to a natural, non-toxic deodorant yet, what are you waiting for? Over the past year, I've made a conscious effort to replace as many self-care items as possible to non-toxic versions. While I haven't made the complete switch over with every single item, this switch was easy for me. I've tried other natural deodorants (Tom's and Schmidt's) but I didn't like them at all. On a whim, I ordered Native deodorant, and am now a convert! I will never go back to Secret or Degree. Native is free from parabens and aluminum, and is so much healthier! Some people may experience a transition period and since it's not an anti-perspirant, you may feel a little wetter than usual. I personally don't mind it, and it keeps me fresh all day long- no need to reapply! They have several scents, including unscented. Receive a free travel-size version with purchase by clicking here.
I included these Valentino Rockstud dupes in a recent post on Amazon finds, and I need to sing their praises again! I recently received the kitten heel (2.5 inch heel) version of these Kaitlyn Pan's, and I am obsessed with them! The last time I went to Nordstrom, I tried on several pairs of the real Valentino's, but there was no way I could spend $1000 on shoes. These are such good dupes- they look almost identical to the real things and they are pretty comfortable. Seriously, no one will know the difference! I sized up half a size in these closed-toe shoes, but could probably go with my true size in the open-toe versions. Shop them here.
I've been using this Glamglow Youthmud Tinglexfoliate mask twice per week for the past three weeks now and I love it! I leave it on for about 20 minutes so it fully dries, then rub it in to exfoliate my skin while I'm rinsing it off with water. It leaves my skin so soft amd smooth! The last couple of times, I've combined it with the Glamglow Supermud Clearing Treatment mask, which I only put on my forehead since I've had a few breakouts there lately. This has worked perfectly! Definitely recommend any of the Glamglow masks!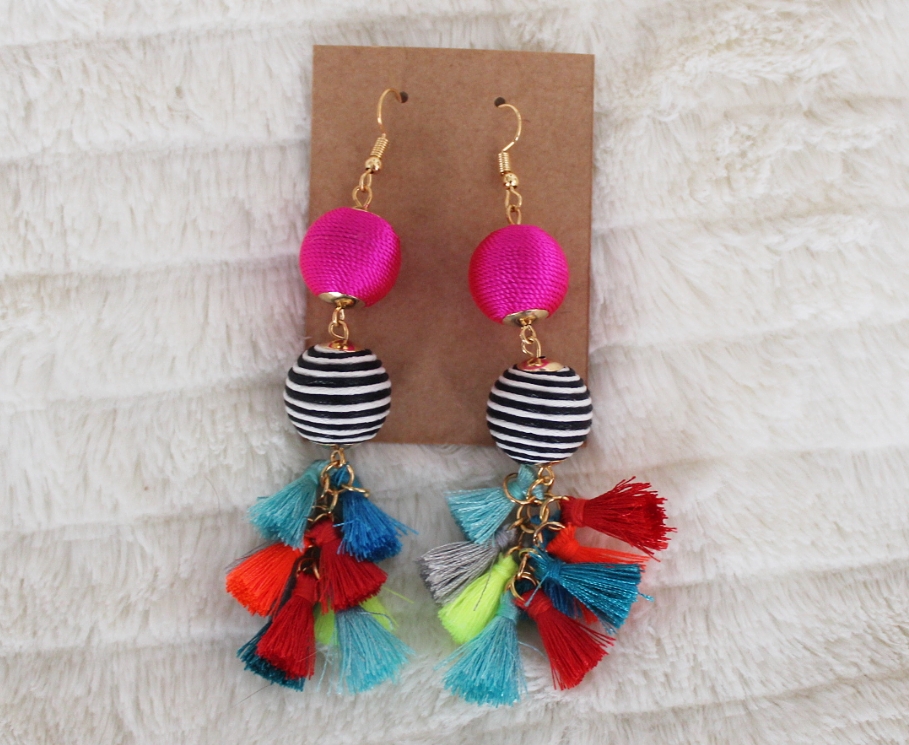 Looking to add some color and fun to your earring collection without breaking the bank? Look no further than the small business, South Texas Glam. The owner, Amanda, makes all the jewelry herself out of her home in Texas, and sells primarily through Instragram and her website. I own several pairs of earrings from her, and they are all so fun and unique! Prices range from $4.99 to $12.99, and shipping in the US is only $1! I cannot wait to wear these all summer!
So have you purchased and/or tried any of these items yet? I'd love to hear if you have!