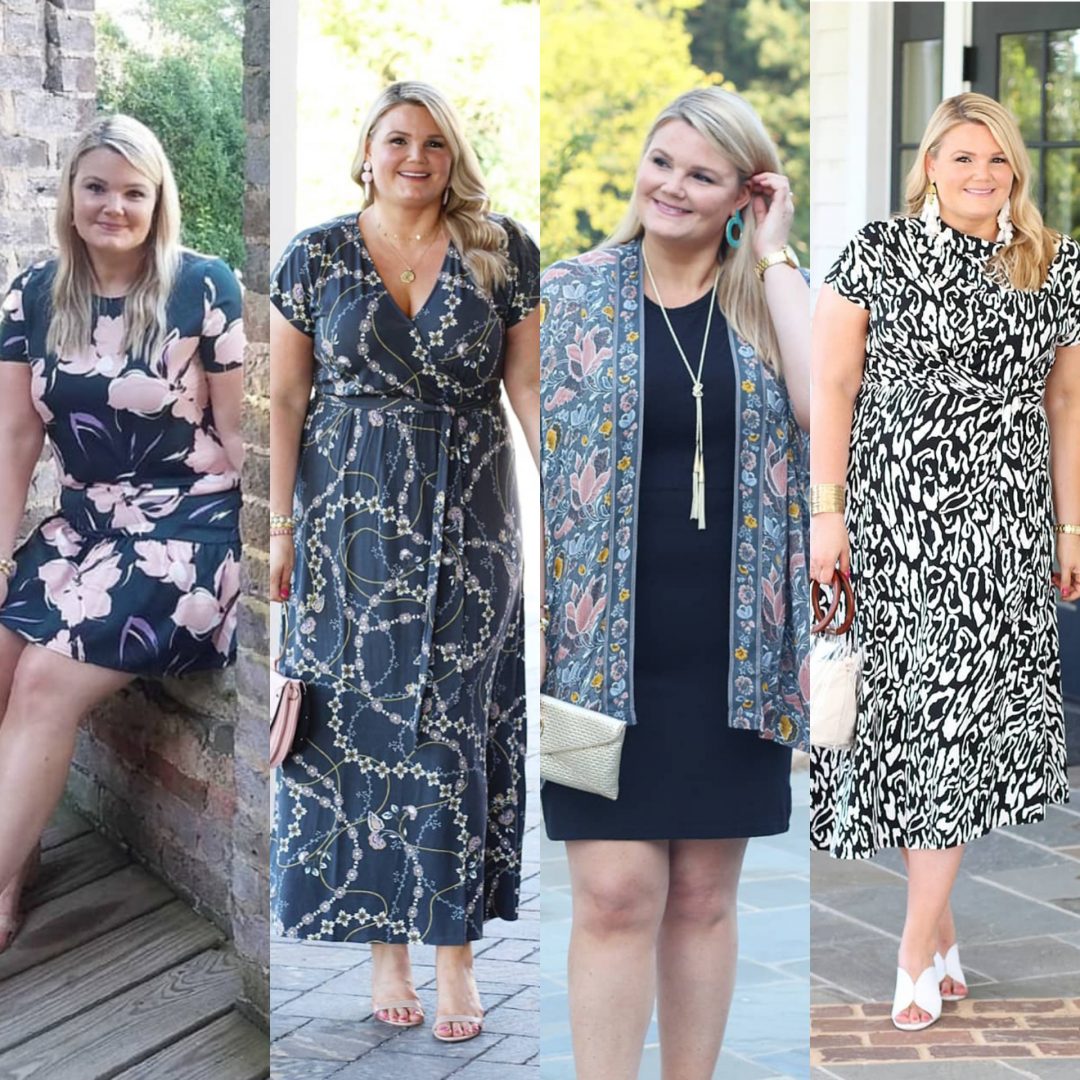 What I Wore to The Blog Societies Conference
What I Wore To The Blog Societies Conference
Picking out clothes for an event can be stressful. Now imagine planning out outfits for three days at a blog conference- major anxiety! Knowing you'll be surrounded by other bloggers, and brands, will make any girl want to look her best! I am no exception! For this conference with The Blog Societies, they actually let us know beforehand that we can dress more casually since the location was more rural (past conferences were held in Atlanta and Chicago). This helped somewhat with my outfit choices, although I would always rather be overdressed (duh!).
Below is what I wore to The Blog Societies Conference in mid-August in Georgia. Everything was very comfortable, which ended up a good choice because we walked quite a bit!
Day 1: Welcome Reception
I wore jeans and a shirt for travel during the day, then changed into this Loft maxi dress for our first event at the conference, the Welcome Reception. It was perfect for the evening, and I love the faux wrap style! I paired it with my favorite Sam Edelman nude heels.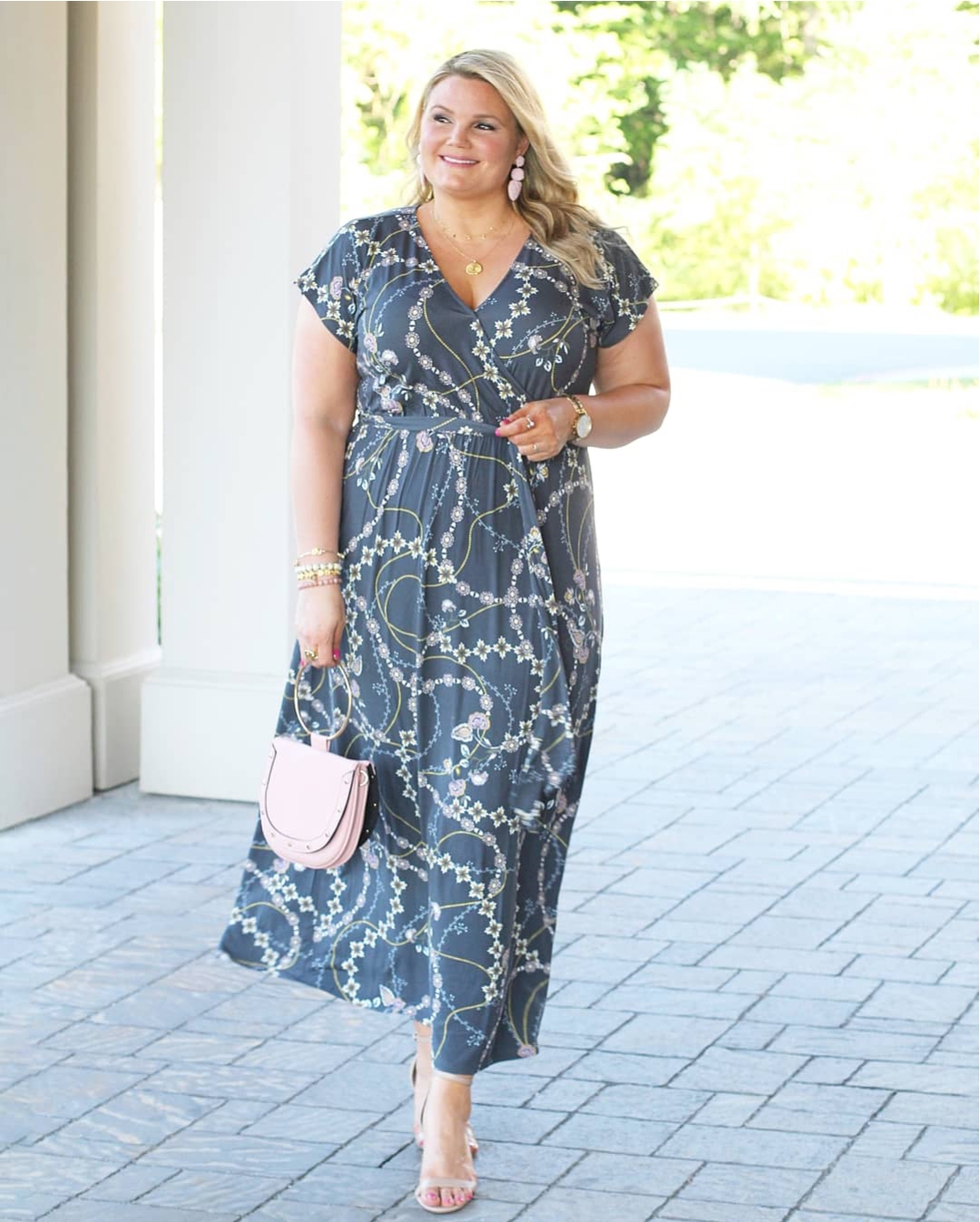 Dress | Earrings | Heels | Bangle Bracelet | Stretchy Bracelet | Necklace
Day 2: Breakfast & Workshops
I knew I wanted to wear a short, looser dress for Saturday, since we would be attending different workshops throughout the day and it would be more casual. I wore this Halogen floral dress before, and love it so much! I paired it with my favorite Ann Taylor cork block heel sandals.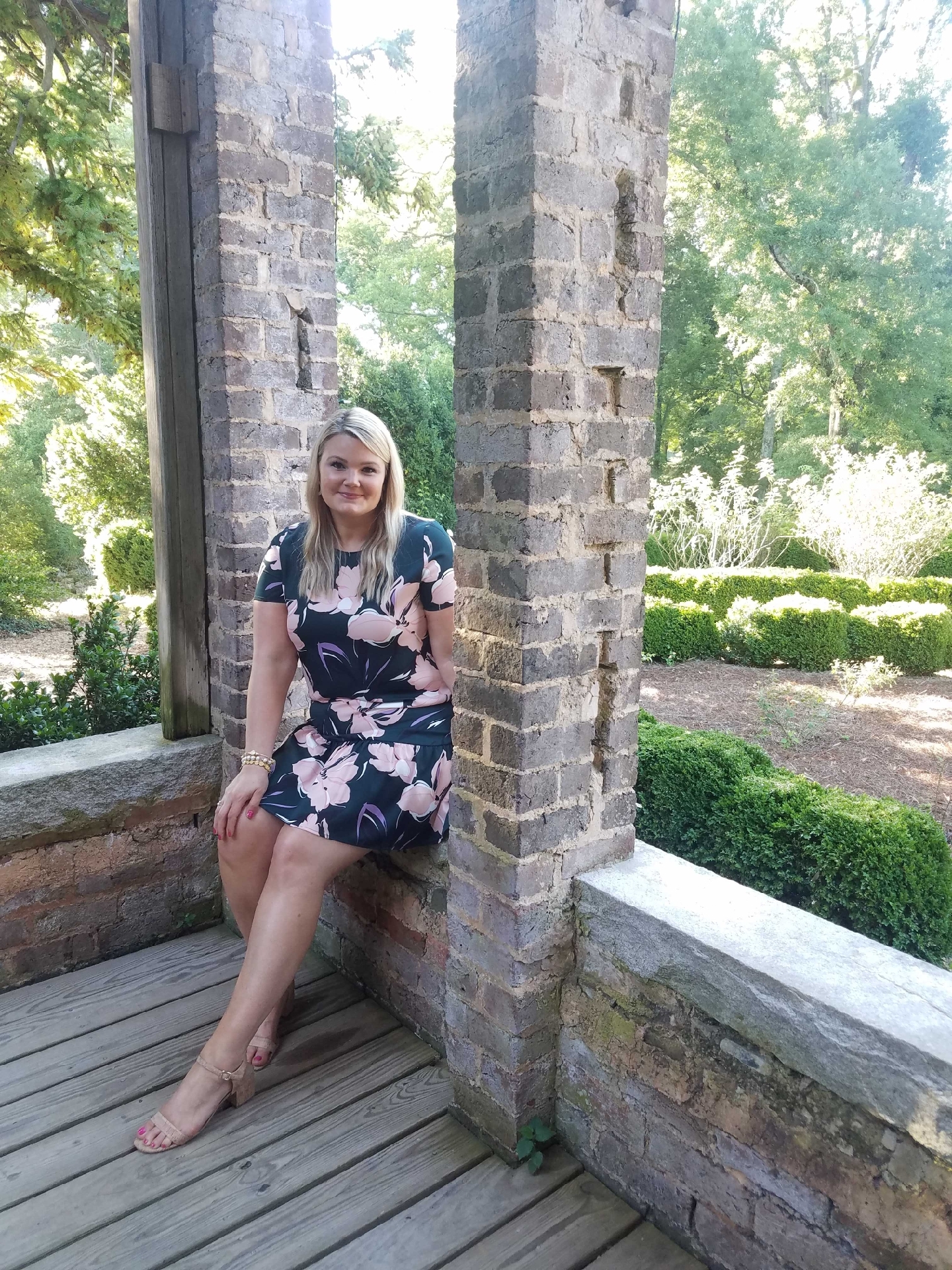 Day 2: Dinner Hosted by Yankee Candle
The dinner on Saturday night was a sit-down dinner hosted by Yankee Candle. They introduced all their new fall candles, which we were able to take home. And yes, everything smelled amazing! It got me excited for fall! I wore this black and white midi dress from Asos with white block heels and long dangly earrings from Amazon. This was probably my favorite outfit of the weekend! The dress is a jersey material so it was very flattering and comfortable.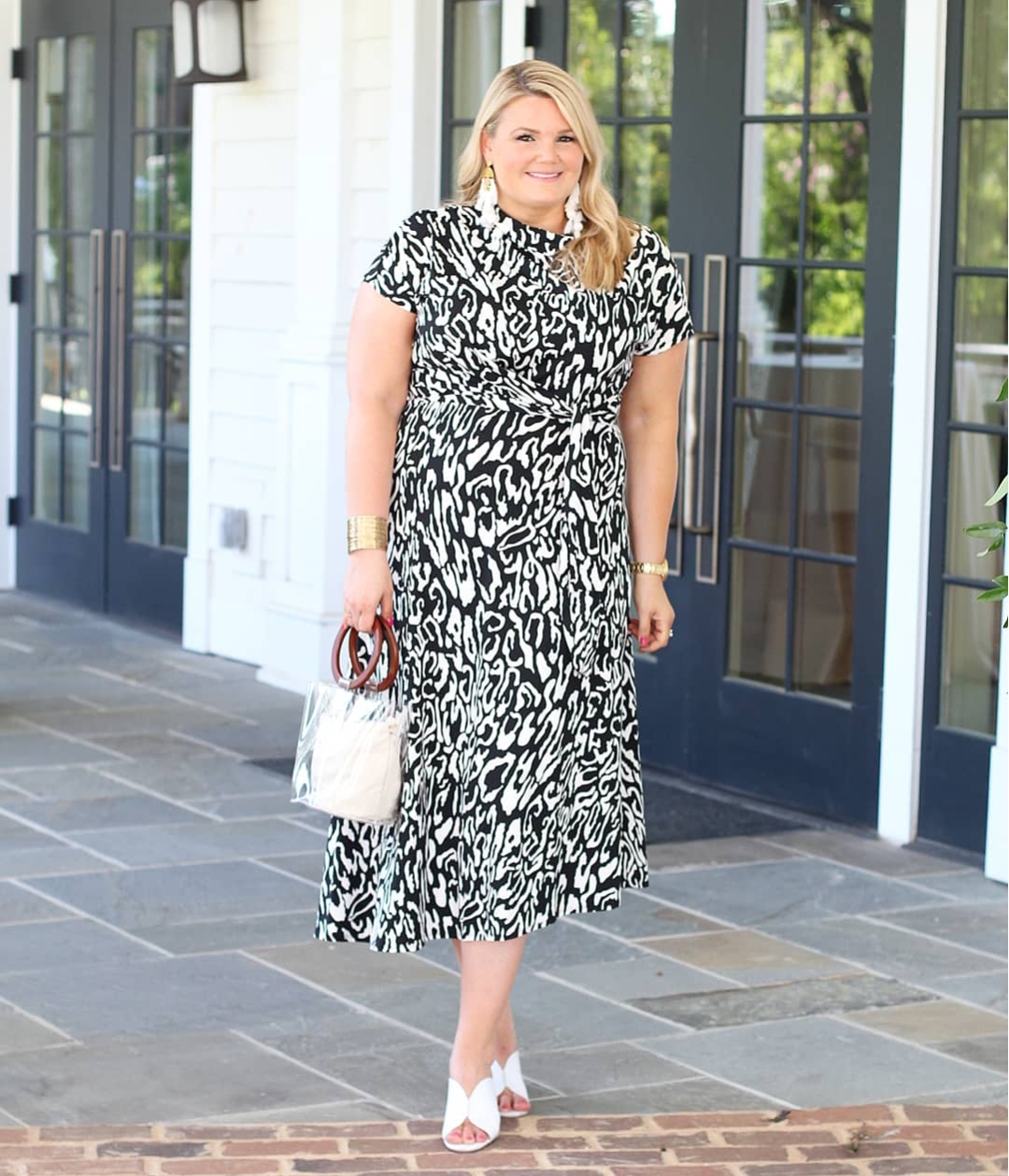 Dress | Earrings | Similar shoes | Bag | Bracelet
Day 3: Presentation & Travel Day
Several of the girls wore jeans on this last day, some wore dresses; it was really "anything goes!" I wore my favorite cotton black tank dress with a Loft kimono and my mustard yellow block heels from Old Navy. It was very comfortable but super cute!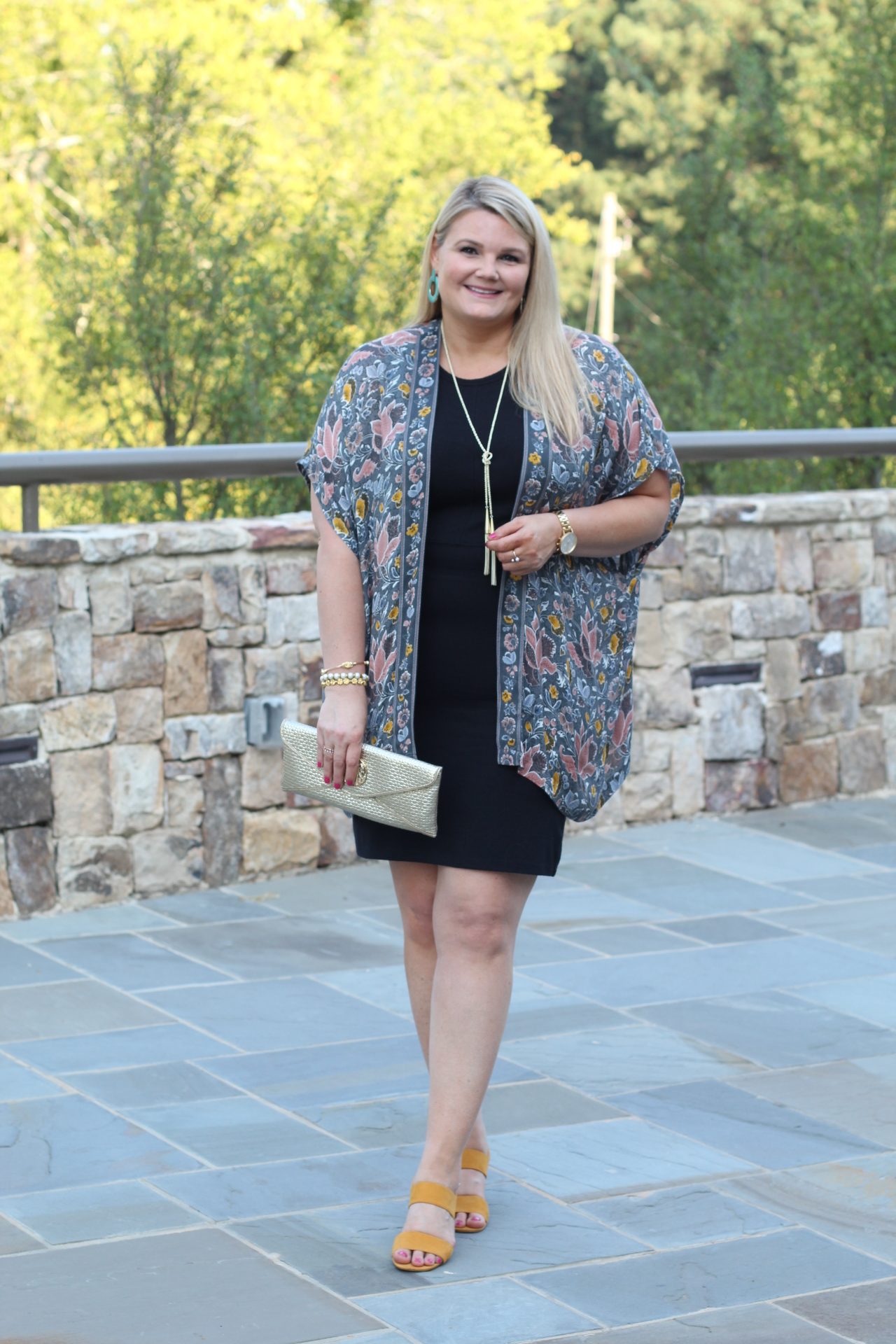 Kimono | Similar dress | Earrings | Necklace | Bangle bracelet | Stretchy bracelet | Similar clutch
What I love most about these outfits is that I can wear them all again and again. Which one is your favorite?
Be sure to check out my post on Tips for Your First Blogging Conference here!