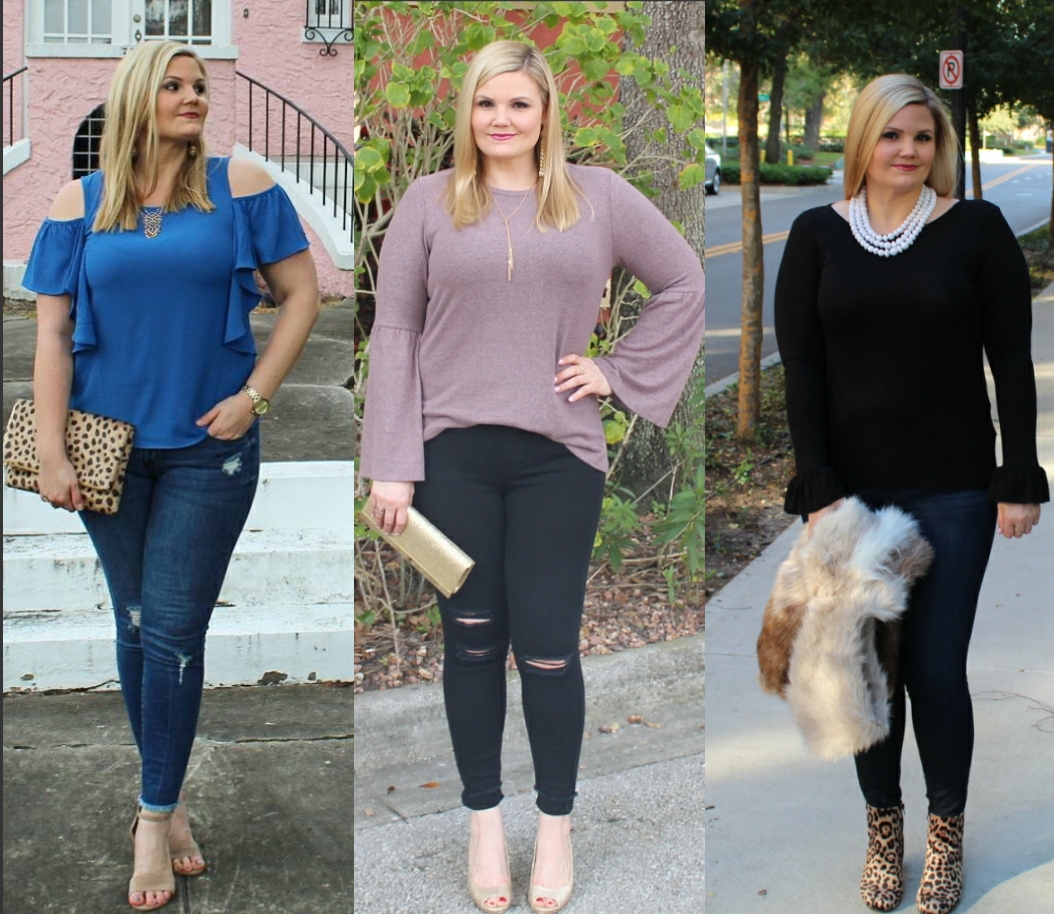 Win a Bobeau Shopping Spree!
If you are reading this, I can assume that you like cute clothes as much as I do. Or maybe you are trying to build up or revive your wardrobe. Maybe you really do not need any more clothes at all, but the lure of a $1000 shopping spree is enough to justify filling your closet with even more clothes. Whatever your reason for coming to this post, you are in the right place! I've teamed up with Bobeau to give one lucky reader a $1000 shopping spree on their website! All you have to do is enter here with your email address, and hold tight until the winner is announced after December 31st! You will also receive a 20% off discount code just by entering.
Bobeau has great clothes for every woman. Even before they reached out to me to collaborate, I already had a few Bobeau tops in my closet that I loved. It was a no brainer for me to partner with them. Below I have styled three of their tops for you- the cold shoulder top was from their summer collection (similar style here), but the other two long-sleeve tops are from their most recent fall collection (both are currently available here and here!). I really like Bobeau because their pieces are so versatile. I can easily mix and match any of these tops with a skirt or work pants for different looks. Scroll down to see my three looks from Bobeau, and let me know your favorite! Don't forget to enter the giveaway here! Contest ends December 31st!
Look #1: The Cold Shoulder
Perfect for date night, girl's night out, or a more casual look on the weekends! This top is comfortable, flattering, and chic!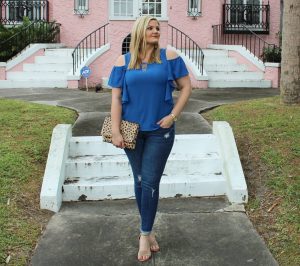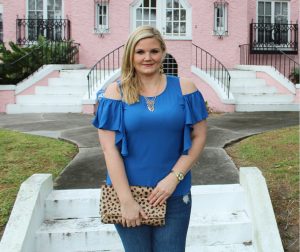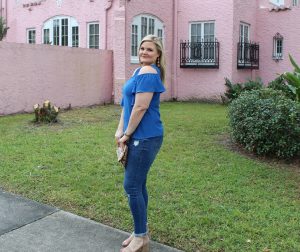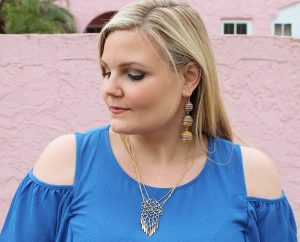 Similar top | Jeans | Shoes | Necklace | Earrings | Clutch
Look #2: Bell Sleeve Cozy Top
I wish you could feel how soft and cozy this top is through the screen! Great with jeans, a skirt, over a dress, or with dress pants- so versatile!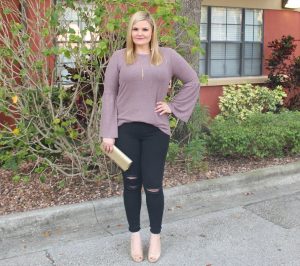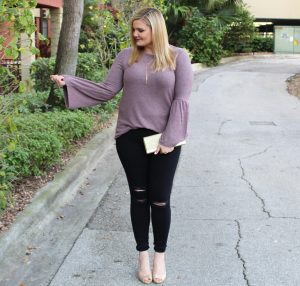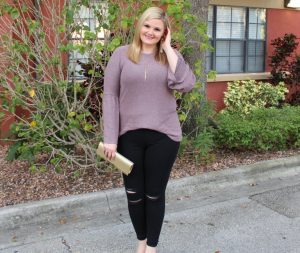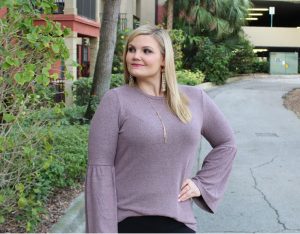 Top | Jeans | Similar shoes | Similar clutch | Necklace | Earrings
Look #3: Lightweight Flute Sleeve Tee
This long-sleeve tee has the cutest little flute sleeves and looks so good on it's own or layered under a vest or bracelet-length jacket. I wore it alone and then covered up with a faux fur vest for these looks.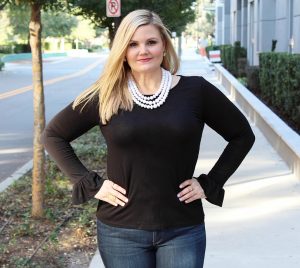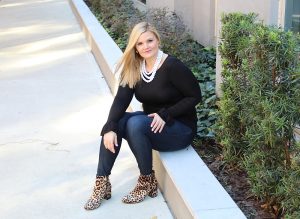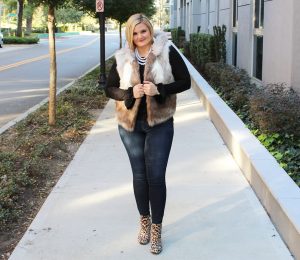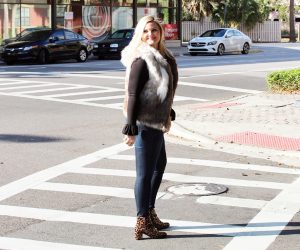 Top | Jeans | Booties | Vest | Similar necklace
Which is your favorite look? Build your own Bobeau wardrobe and create your own looks by entering the $1000 Bobeau Shopping Spree here! Be sure to enter by December 31st! Good luck!