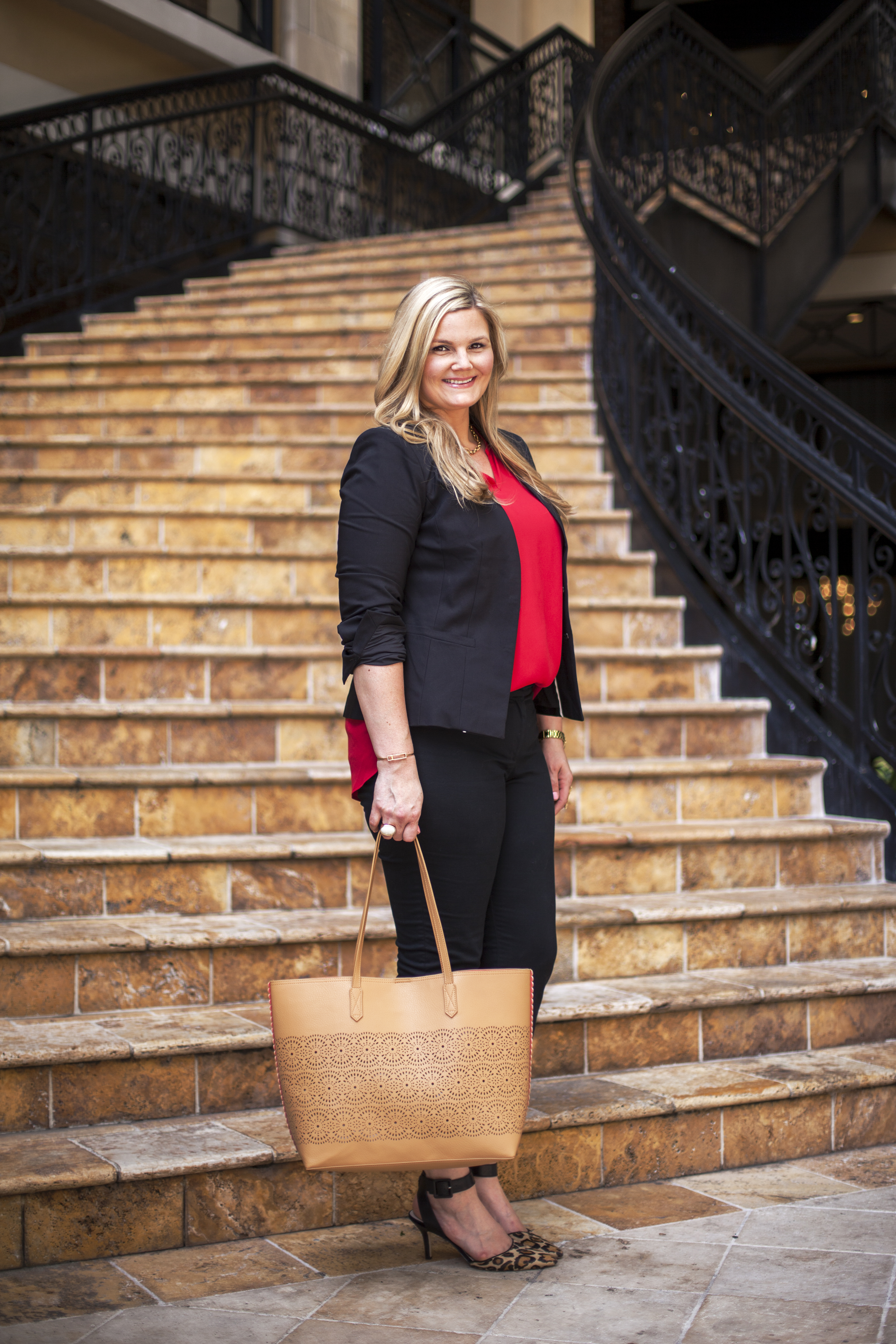 Work It: Going from Coffee to Cocktails
If you're anything like me, sometimes you just need a drink with friends after working a full, busy day in the office. Lately it's been about once a week, sometimes twice, depending on how stressful my week is going; and it's been pretty stressful lately! I also have a monthly meet-up with five other girls whom I met through work many years ago. We all went our separate ways to different companies over the years but we try our hardest to keep up with these dinner and drinks dates.
I go straight from the office to happy hour, so I need clothes that'll take me from a relatively conservative office to a stylish and fun happy hour. It can be easy to modify your daily look by just changing up a few pieces of your outfit. Here's my typical work look below: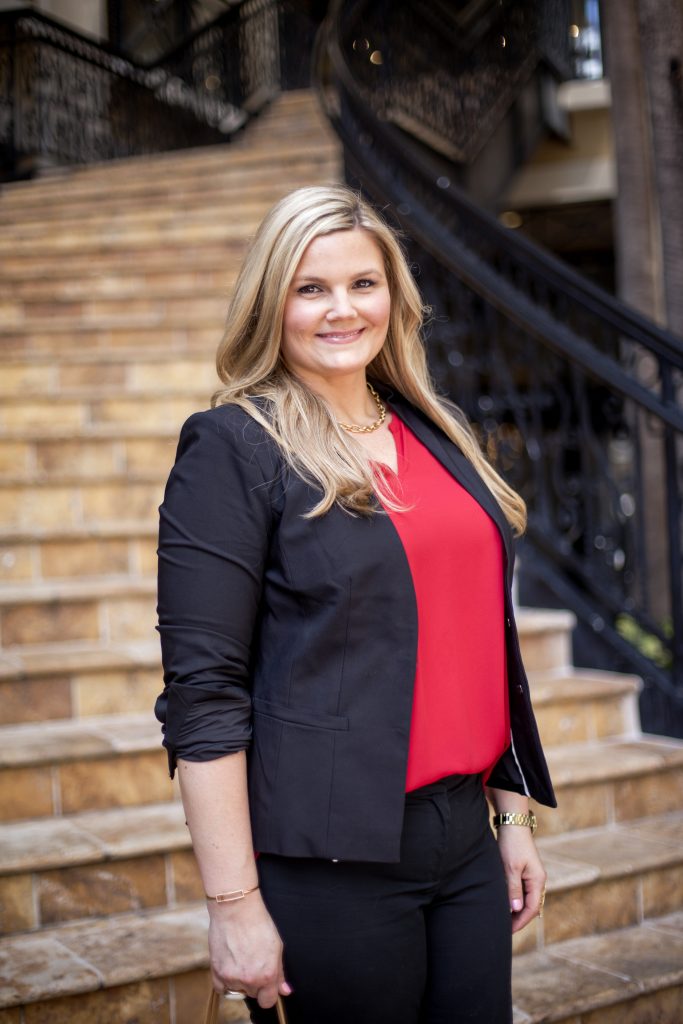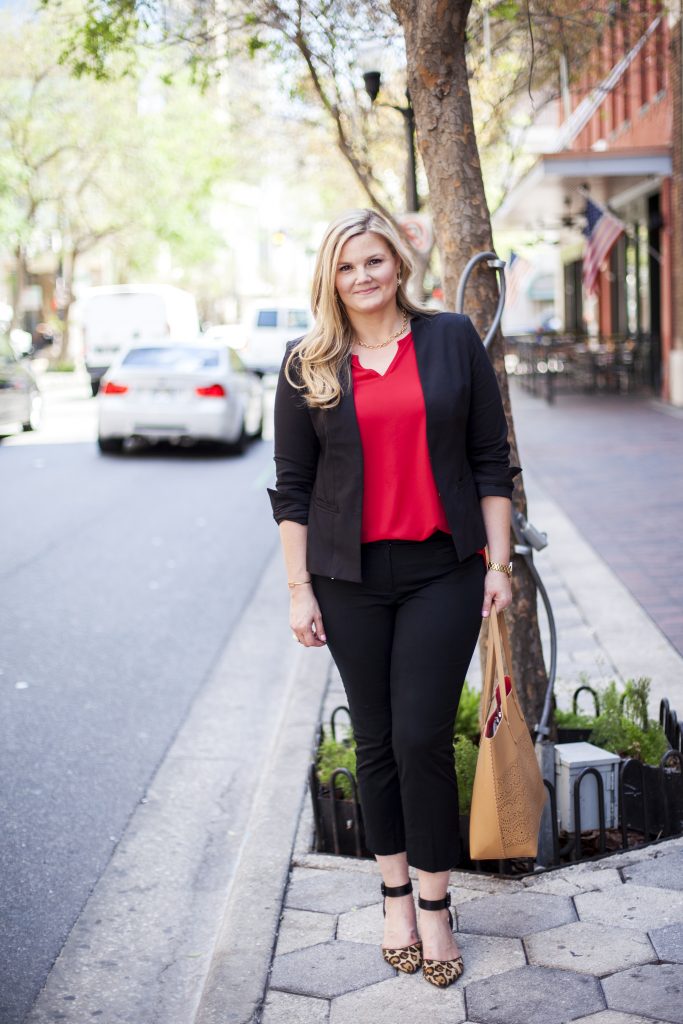 When I know I'm headed straight to happy hour after work, I make sure to wear a pair of sleek, skinny black pants and a top that can match with many looks,  so that I can keep my basic outfit the same while just changing my pumps to strappy heels, my carry-all bag to a clutch, and my jewelry from simple to statement. For work, I just throw on a blazer that can easily be taken off at the end of the day. Here's my easy change to happy hour with the same pants and top: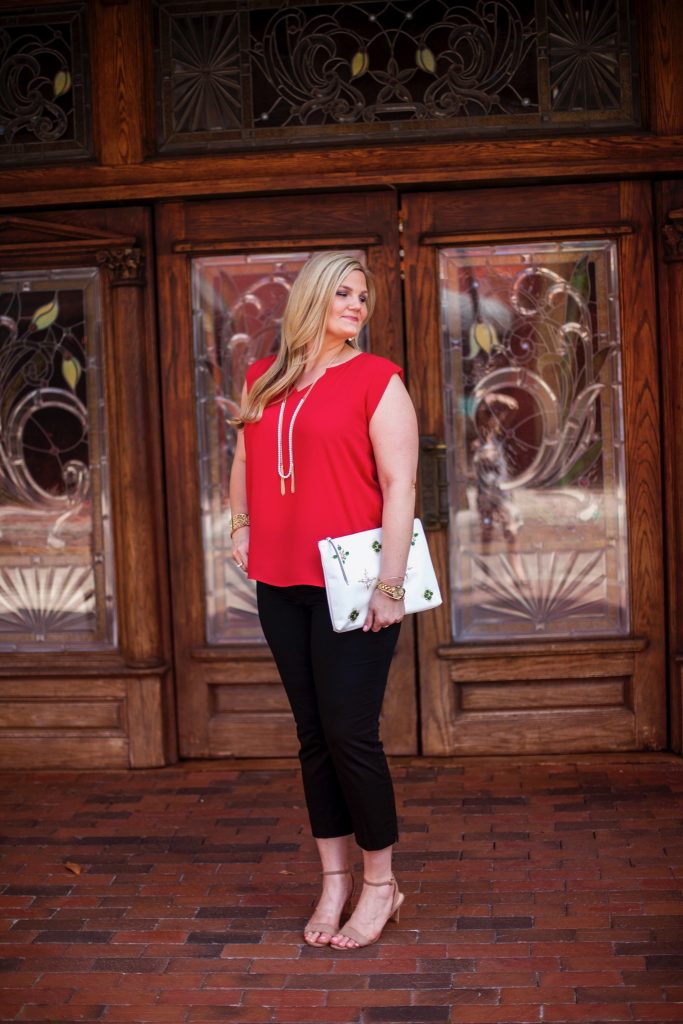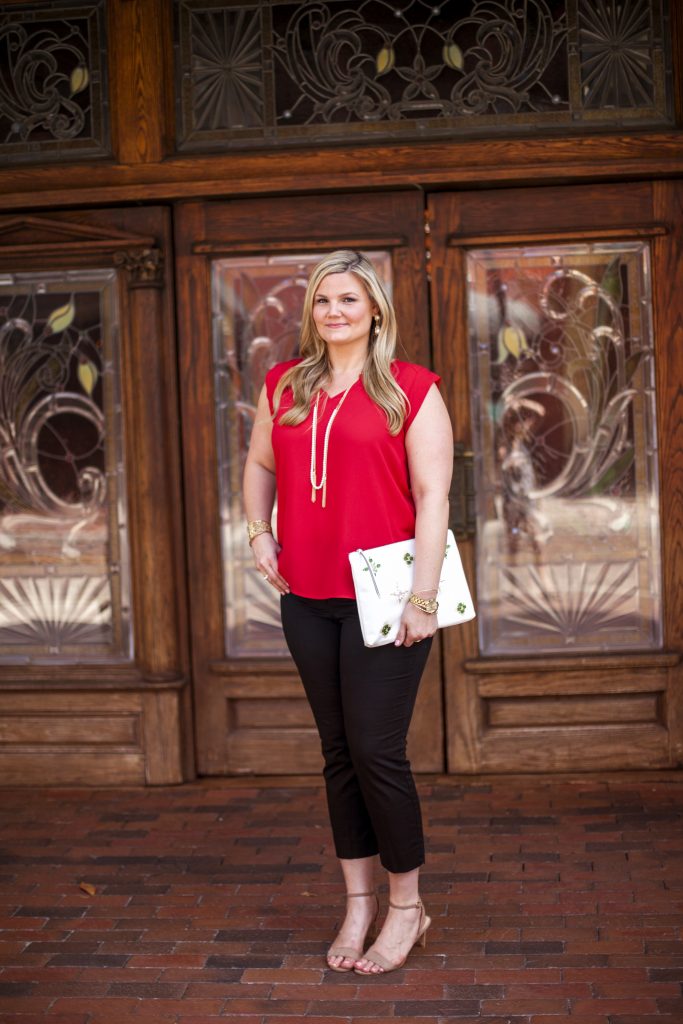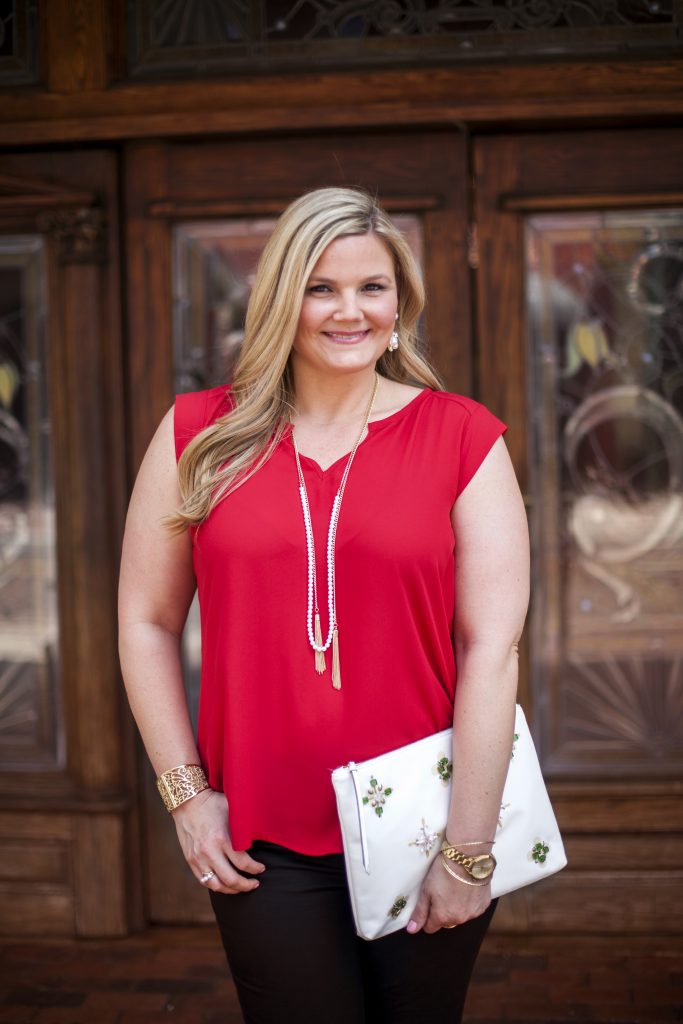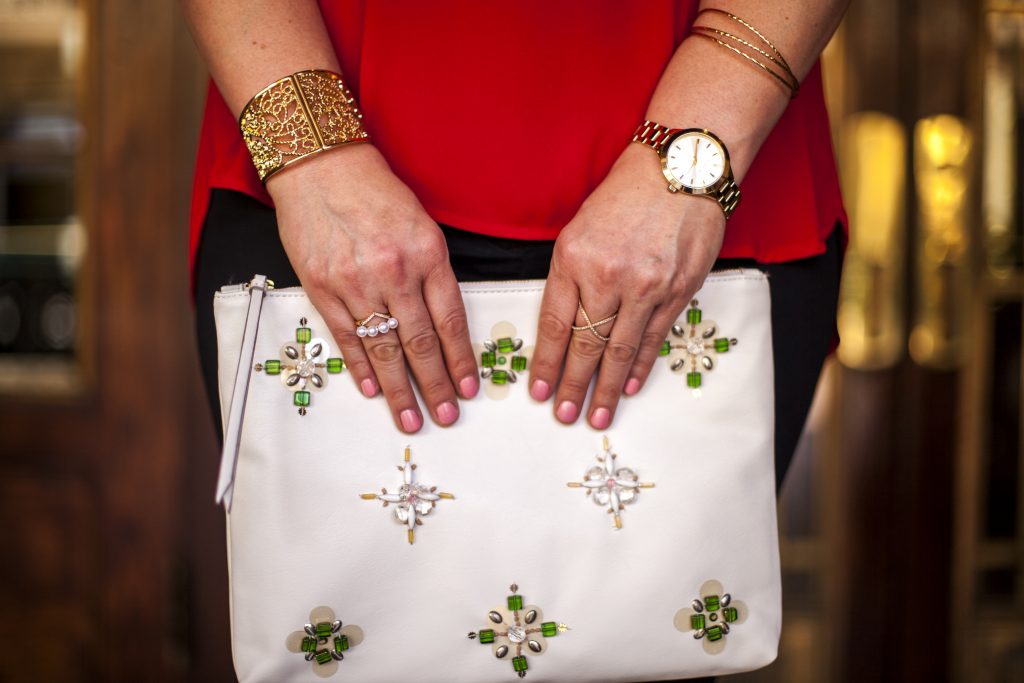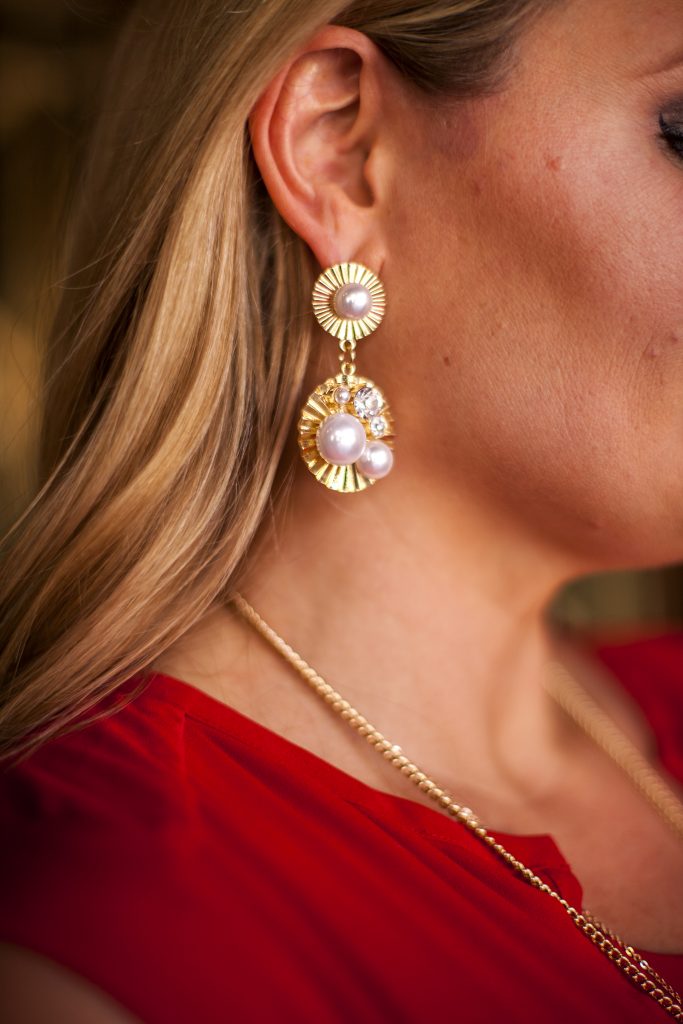 It's pretty easy to transition your look from professional to evening-out with just a few changes. I almost always keep an extra pair of heels in my car, which have definitely come in handy for those last minute after-work plans. I'd love to hear some of your strategies that take you from the office to the bar. You can shop everything I'm wearing here:
Both looks: Black pants / Red top / Watch
Work look: Black blazer / Leopard heels / Bag / Star earrings
Happy hour look: Strappy sandals (similar) / Clutch / Pearl ring / Long necklace (similar) / Earrings / Cuff bracelet (similar) / Cross ring / Layered bracelet (similar)
On a final note, who's down for some after-work cocktails? Talk to you soon, lovelies!
All photos by Lana Marshall.