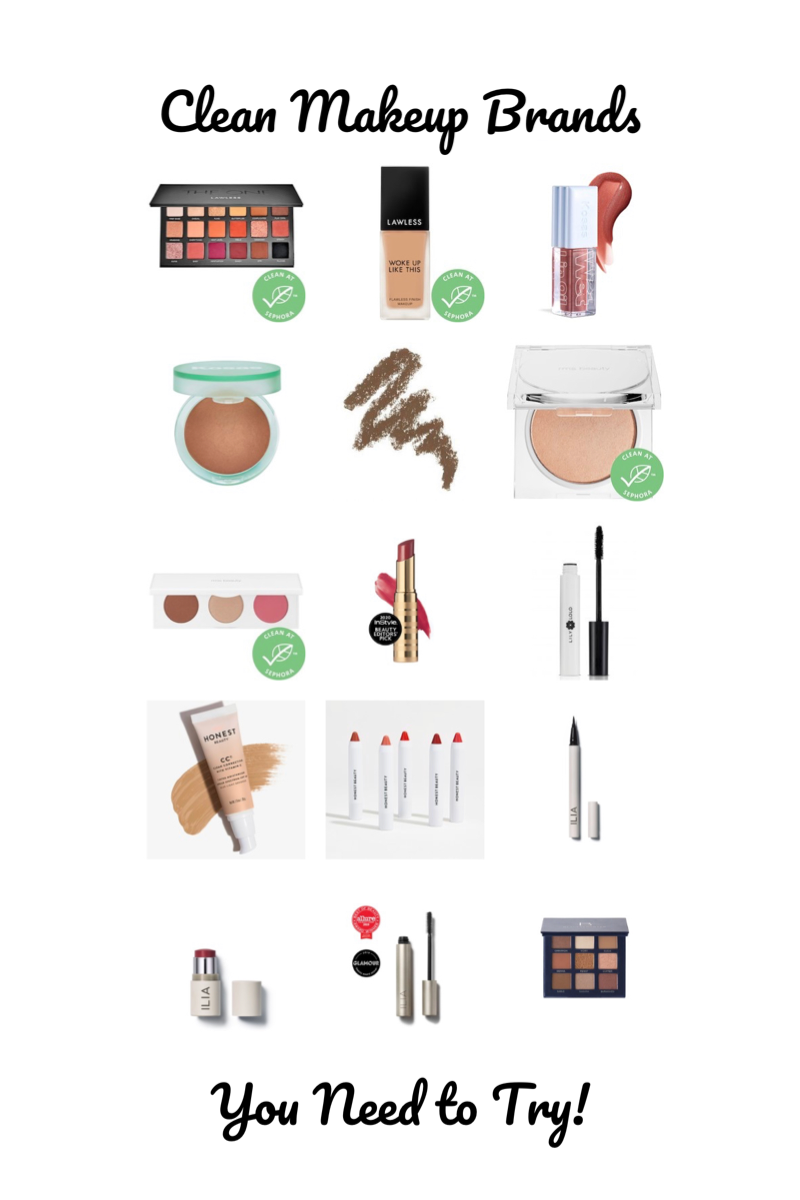 Clean Makeup Brands You Need to Try!
So many people are moving towards using clean products in their homes and in their beauty routines. And for good reason! We know that using non-toxic cleaning products in our homes is better for ourselves, our families, and our pets since it reduces the amount of harmful chemicals in the air and on our surfaces. The same holds true for the products we put on our skin. Our skin is our largest organ and absorbs everything we put on it, including all the toxic chemicals in some makeup brands (which is more common that you think!). Enter clean makeup brands! There are so many options now of clean, non-toxic makeup brands that also are high-performers. Here I share with you some of my favorite clean makeup brands you need to try, including a few you have probably never heard of!
Clean Makeup Brands You Need to Try!
This post contains affiliate links.
Beautycounter
You've heard me talk about the benefits of Beautycounter clean skincare before, but now I need to share my favorite makeup products from their line! Their eyeshadow palettes are excellent. Try the Velvet Eyeshadow Palette in Classic, which includes beautiful, flattering neutral shades suitable for all. Beautycounter's Sheer Lipsticks are light, moisturizing, and pretty! My favorite shades are Lilly, Rose, Poppy, and Twig.
Ilia
Ilia is a newer-to-me brand, but delivers the same high-quality and clean makeup products. Try their Limitless Lash Mascara, easy-to-use Clean Line Liquid Liner, and their flattering Multi-Stick for eyes, cheeks, and lips.
Clove & Hallow
Also a newer brand to me, I discovered Clove & Hallow when researching quality, clean brands. They have a great foundation, Liquid Skin Tint, and concealer, Conceal & Correct. Also check out the Lip Velvet, a long-lasting lip color.
RMS Beauty
RMS Beauty is sold at Sephora and has some beautiful products. Try their Sensual Skin Trio, which contains a bronzer, hightlighter, and blush, or their Luminizing & Bronzing Powders, which leave a glowy finish on skin.
Honest Beauty
Honest Beauty is a little more affordable, sold at Target, and is a great place to start in clean makeup! Try out the CCC Clean Corrective with Vitamin C Tinted Moisturizer for lightweight, healthy coverage, and their fun Lip Crayons for a pretty lip.
Lily Lolo
Lily Lolo is a mineral makeup brand with high-performing products. The Lily Lolo Black Vegan Mascara has incredible reviews for lengthening and volumizing lashes. Also check out the Brow Pencil Duo, which has colored eyebrow pencil on one end and a highlighter on the other.
Kosas
Kosas was just started 5 years ago, but has quickly become a stand-out in clean makeup. Their products are gorgeous- seriously, check out their website! Try out Moisturizing Baked Bronzer (3 shades) and the Wet Lip Oil Gloss (5 shades).
Lawless
Lawless is a clean brand, but has so many fun colors in their collection! The Woke Up Like This foundation is full coverage with a natural finish, and their The One Eyeshadow Palette has so many vibrant, pretty colors that you can create any eye look you choose!
Plain Jane Beauty
Plain Jane Beauty is a Black-owned beauty brand that has paved the way in creating makeup shades for all skin tones while remaining a clean brand. The Creme Minerals Natural and Organic Foundation comes in 17 shades. If you are unsure of your shade, they offer Sampler Sets to try out various shades.
Kjaer Weis
Kjaer Weis may be more expensive than the other clean brands, but their packaging is definitely "apply makeup in public" worthy- and their compacts are refillable (hello, sustainability!). Check out their Pressed Powder Compact and their Nude Lipsticks, both in sleek silver packaging.
Have you tried any of these makeup brands? Do you have any other clean brands you love? If so, let me know below so we can all check them out!