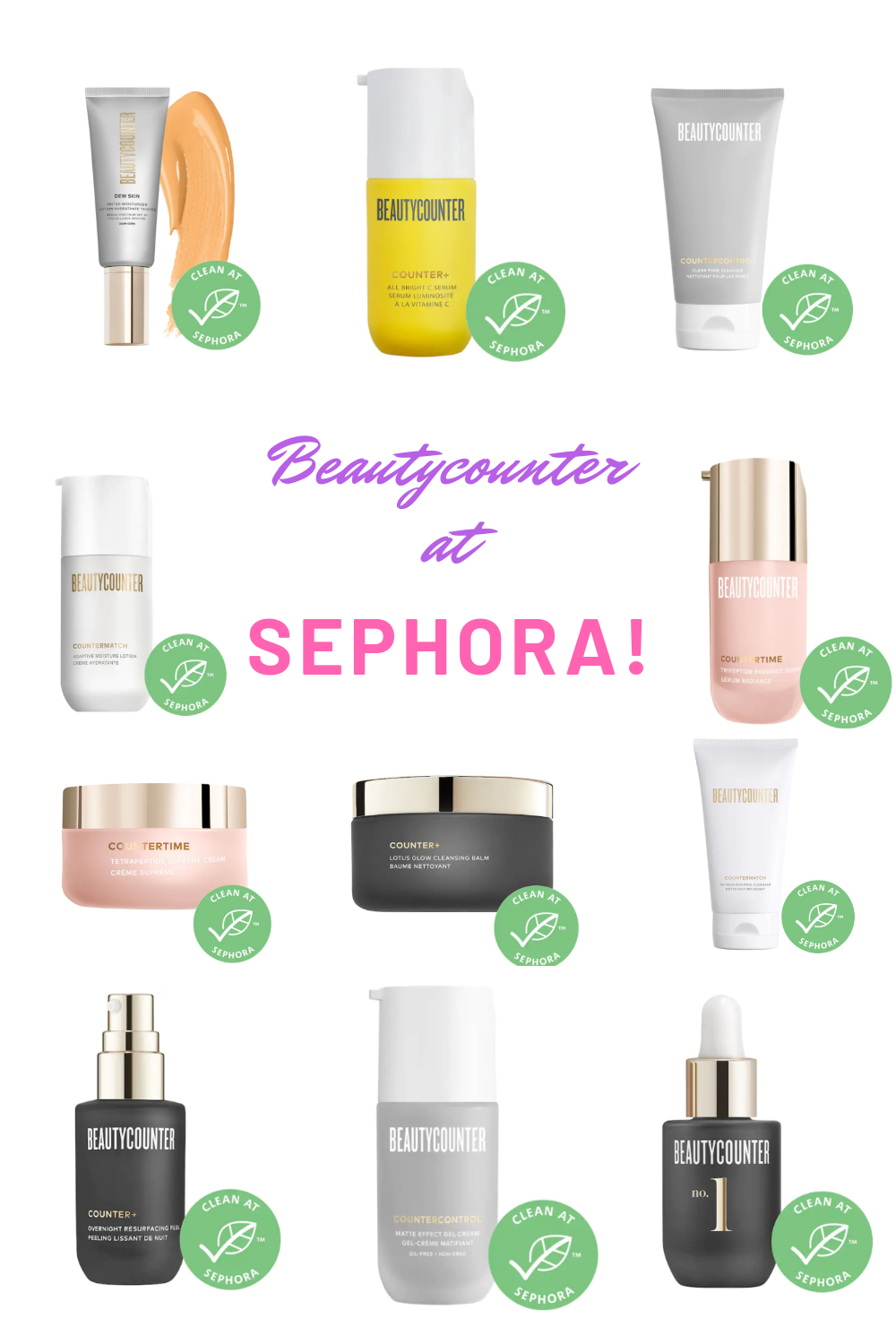 Beautycounter at Sephora!
Good news for my clean beauty beauties! My favorite clean beauty brand, Beautycounter, is now available at Sephora! Why is this such good news, you may ask? Several reasons:
1. Beautycounter is a partial MLM (multi-level marketing company), which deters many people from trying it just for that reason;
2. Beautycounter is a 100% clean brand and they ban over 1800 questionable ingredients in their products;
3. Beautycounter's products are exceptional quality and I truly believe in so many of their products; and
4. Now everyone who was wary of ordering through the Beautycounter site can order through their old-faithful, Sephora, and earn Sephora points!
Beautycounter at Sephora
Sephora now carries 11 Beautycounter skincare products, which includes a tinted moisturizer. While this is not the full span of Beautycounter products, I imagine the selection will increase if the demand increases. The 11-piece selection includes products for all skin types, so everyone can find something that meets their needs. I know that Beautycounter prices are on the higher end, but you are paying for an amazing, clean, trusted product. They also last a long time. One bottle of the Overnight Resurfacing Peel has lasted me 6 months and I still have about 1/4 of a bottle left. Also, you get free shipping when you spend $50 on the Sephora site. Shipping costs $8 on the Beautycounter site. If you are like me, shipping costs definitely make or break whether I shop from a site or not!
Here are all the Beautycounter products, organized by skin type, that are available at Sephora! This post contains affiliate links.
All Skin Types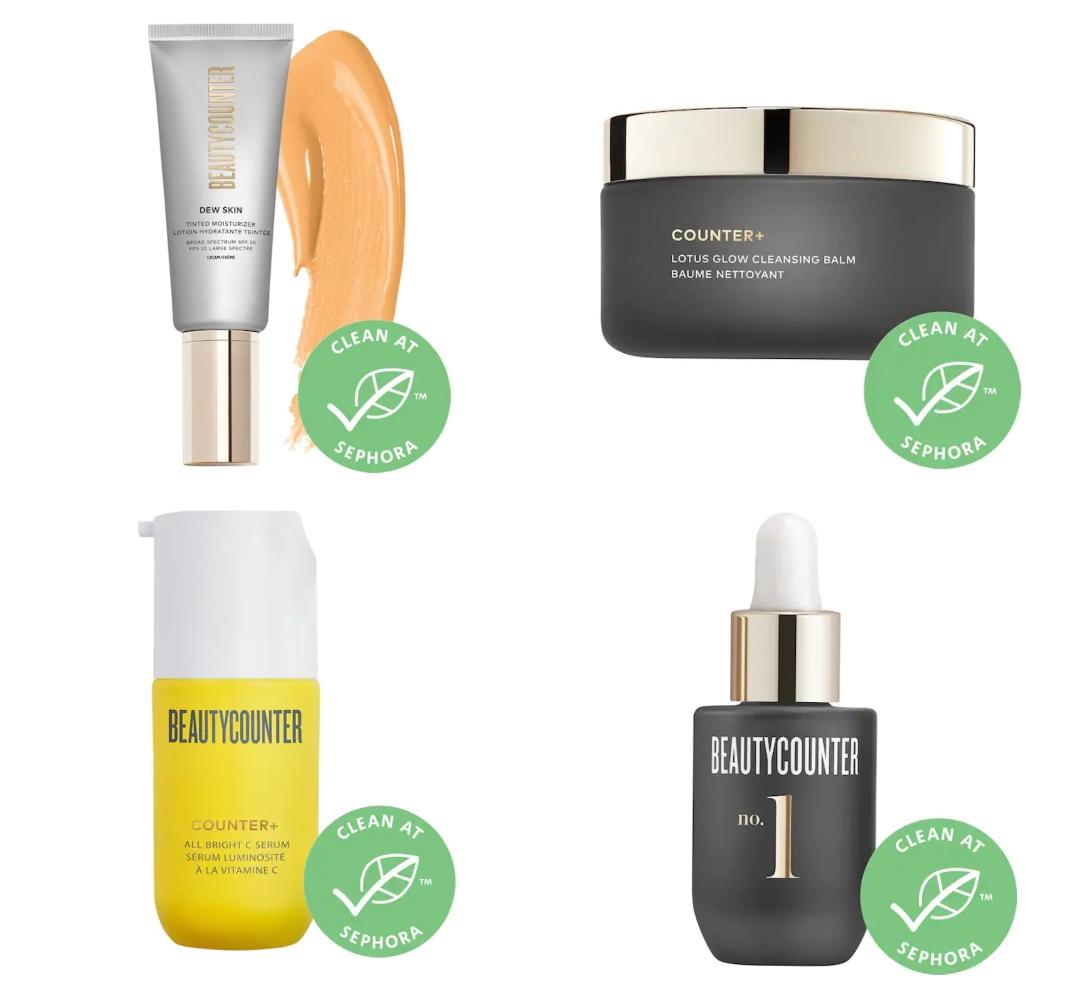 Anti-Aging
Countertime Tripeptide Radiance Serum ($79)- This serum helps minimize fine lines and wrinkles, and works for all skin types.
Counter+ Overnight Resurfacing Peel ($63)- This is my other favorite Beautycounter product (along with the facial oil). I use this about 3 times per week instead of a serum after cleansing at night and I wake up with the softest, clearest skin ever! Highly recommend!
Countertime Tripeptide Supreme Cream ($89)- This rich moisturizer is perfect as a night cream to reduce lines and wrinkles.
Combination to Oily Skin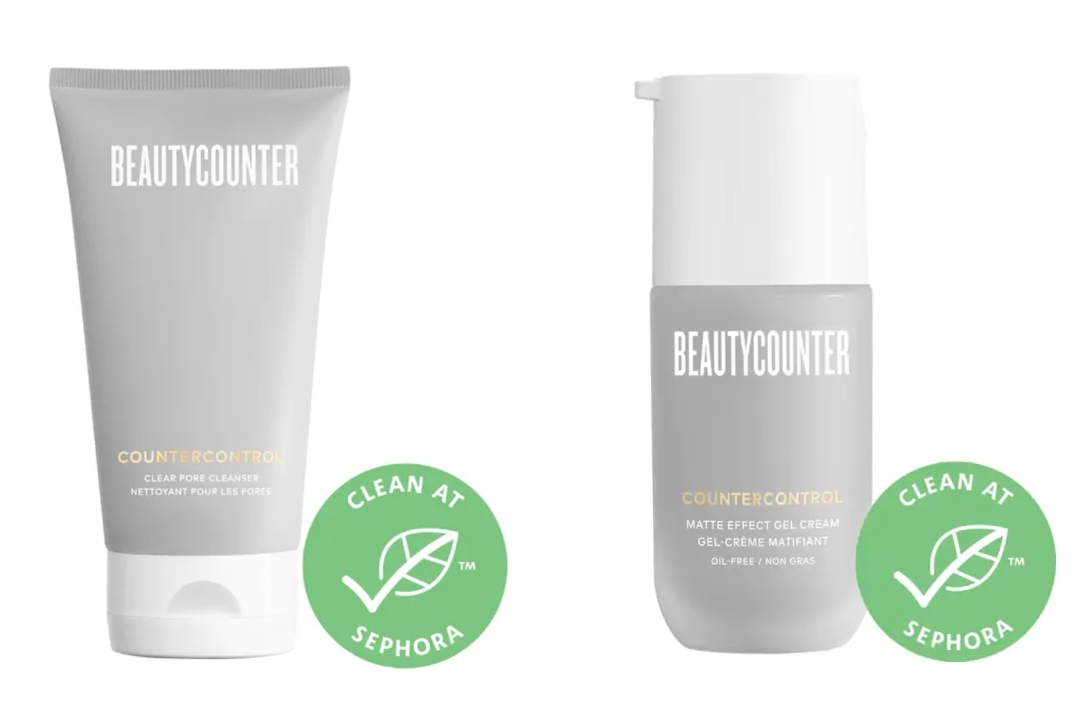 Countercontrol Clear Pore Cleanser ($26)- Great cleanser for oilier skin types. Removes oil and makeup easily.
Countercontrol Matte Effect Gel Cream ($39)- Oily skin still needs some moisture! This oil-free gel cream provides weightless hydration while providing a mattifying effect.
Dry-to-Normal and Normal-to-Oily Skin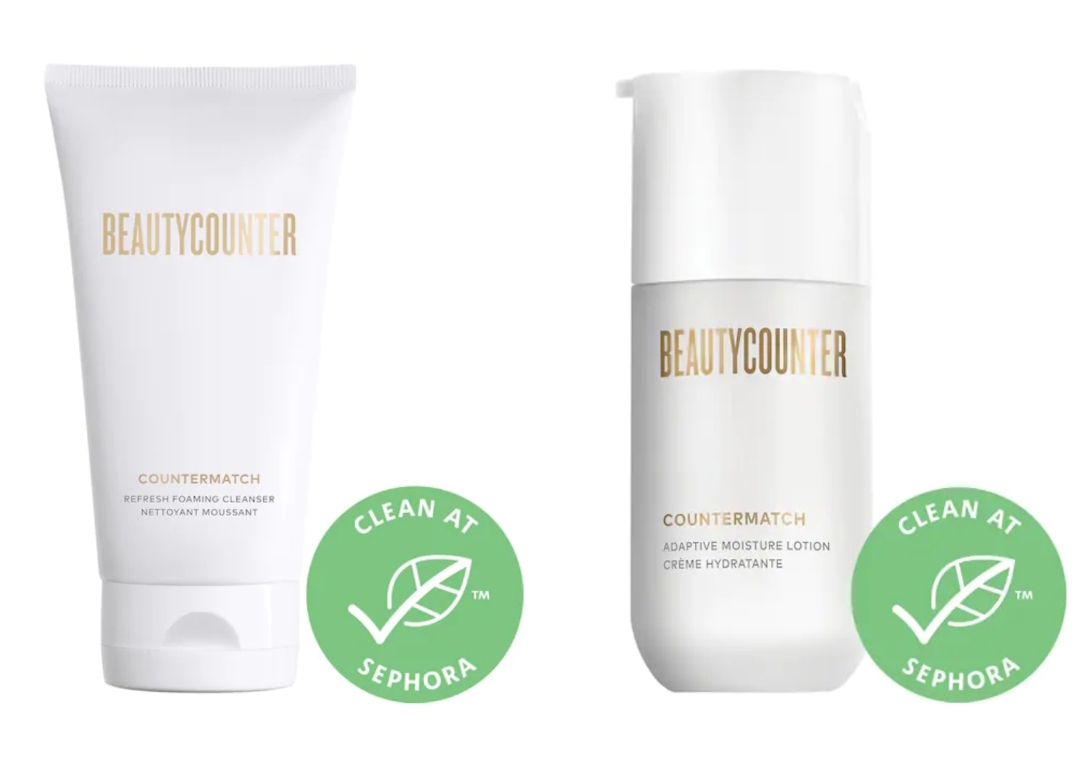 Countermatch Refresh Foaming Cleanser ($32)- This cleanser is perfect as an intro product if you aren't sure your skin type, or if it changes with the seasons. This is compatible with all skin types and cleans off all dirt and makeup.
Countermatch Adaptive Moisture Lotion ($49)- This moisturizer adapts to your skin needs and provides just the right amount of moisture!
Who else is excited for this Beautycounter at Sephora launch? Which Beautycounter products are your favorites?