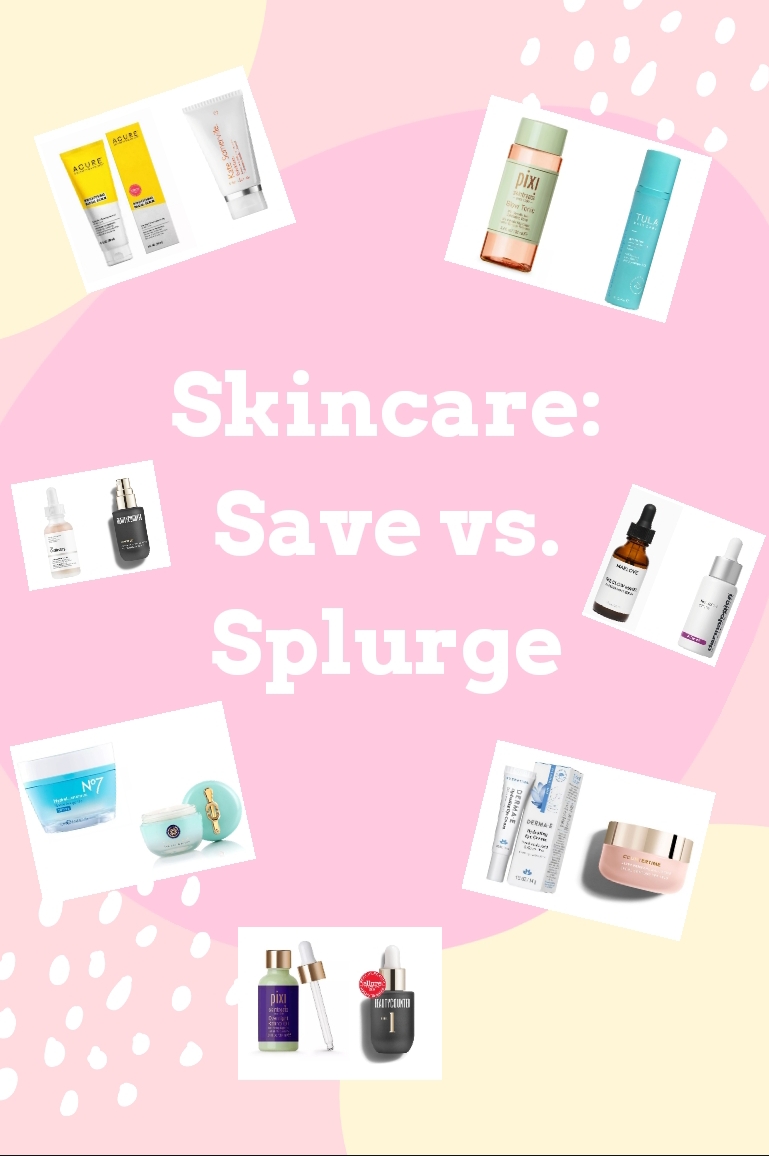 The Best Skincare: Save vs. Splurge
Having a consistent skincare routine is one of your best defenses against aging. While I believe that in most cases you get what you pay for when it comes to skincare products, there are some fantastic affordable options out there as well! Whether you decide to splurge on the $85 exfoliator or prefer to spend your money elsewhere, there is good skincare for every budget. The key is to form a skincare routine and be consistent with it, day and night!
The Best Skincare: Save vs. Splurge
I have been testing out different skincare brands since I was in middle school (I was obsessed with fashion magazines and was swayed by every ad!). In all my research, I've found great products at every price point. I recommend trying a few of these recommendations out to see what works best for your skin. I personally use a mix of high and low brands and mix it up occasionally when there are sales or deals.
All the products below come highly recommended by me and also have amazing reviews from others. You can't go wrong with any of these products! Here's my list of the best skincare: Save vs. Splurge edition!
Cleanser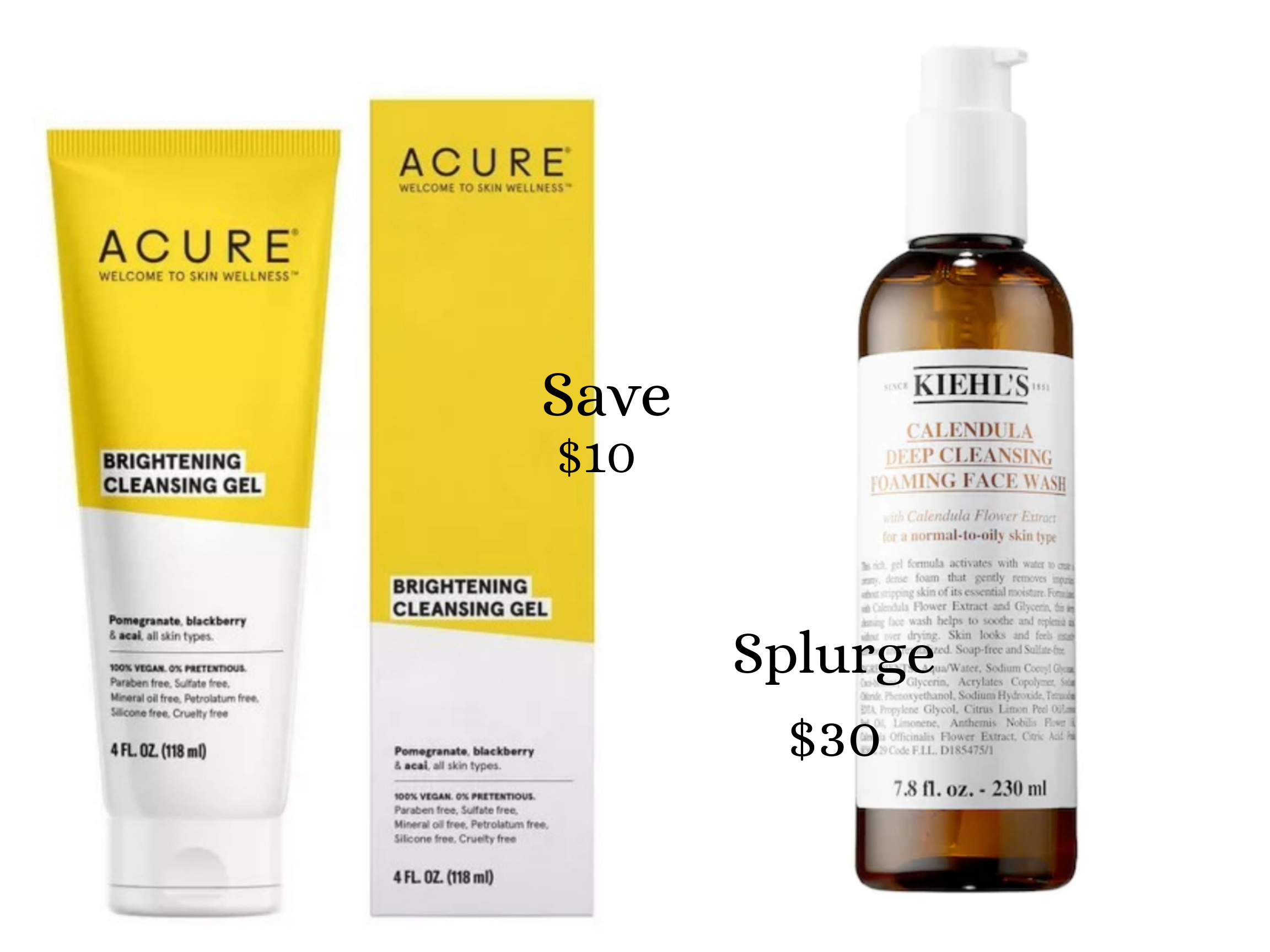 Save: Acure Brightening Cleansing Gel ($9.99)
Splurge: Kiehl's Deep Cleansing Calendula Foaming Face Wash ($30)
Exfoliator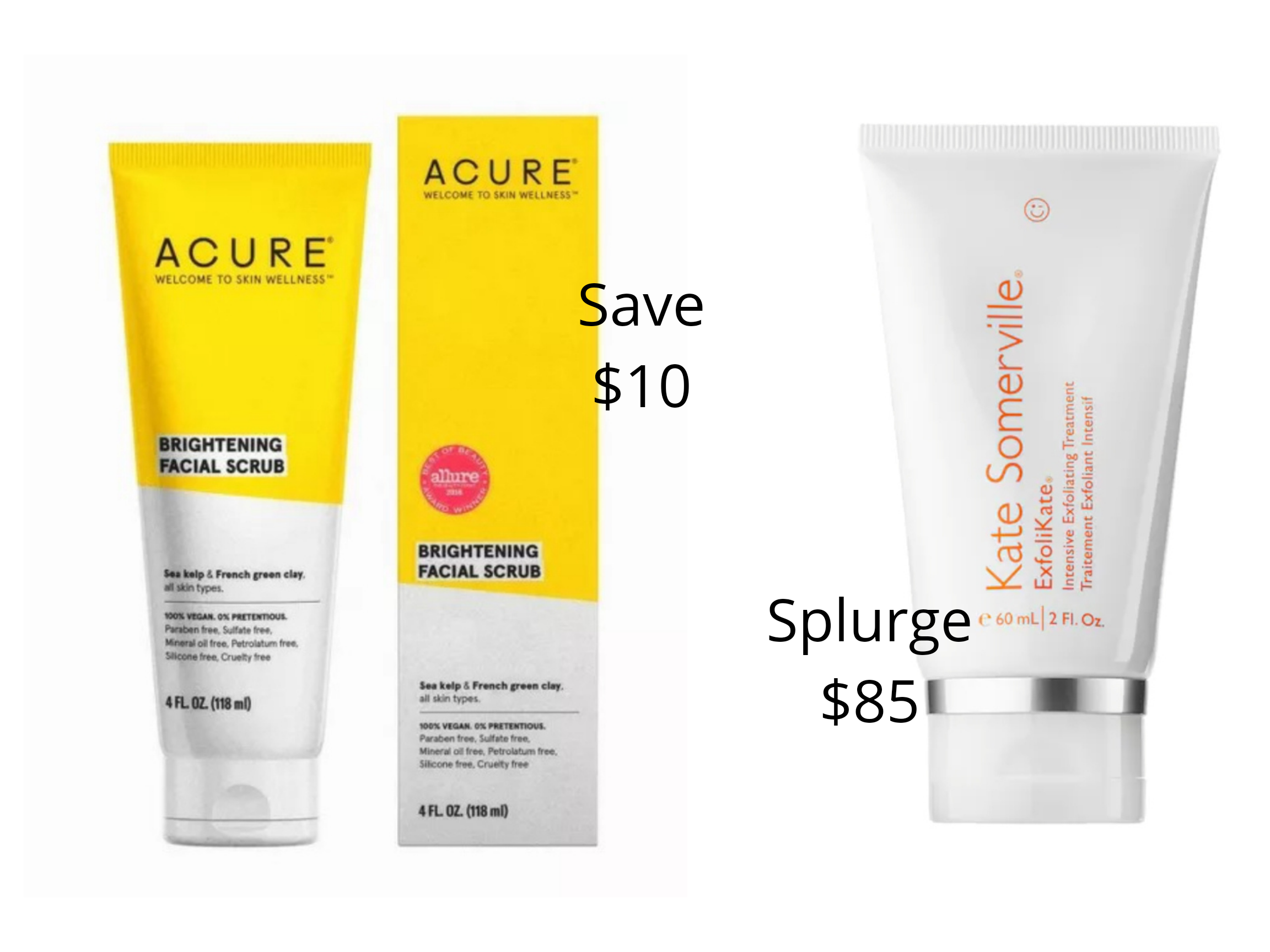 Save: Acure Brightening Facial Scrub ($9.99)
Splurge: Kate Somerville ExfoliKate Intensive Pore Exfoliating Treatment ($85)
Toner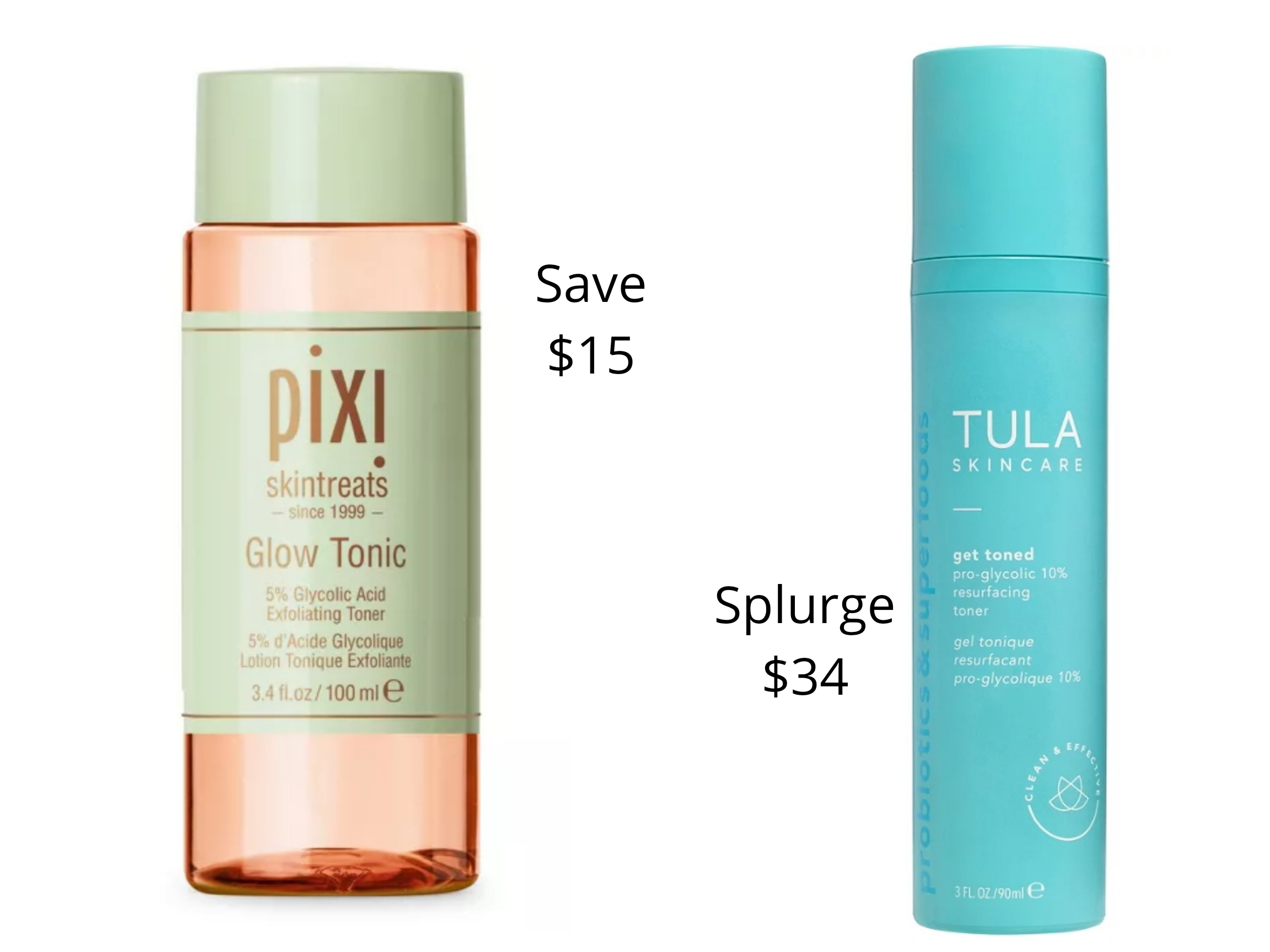 Save: Pixi Skintreats Glow Tonic ($15)
Splurge: Tula Pro-Glycolic 10% Resurfacing Toner ($34- save 15% with code ENG15)
Vitamin C (daytime)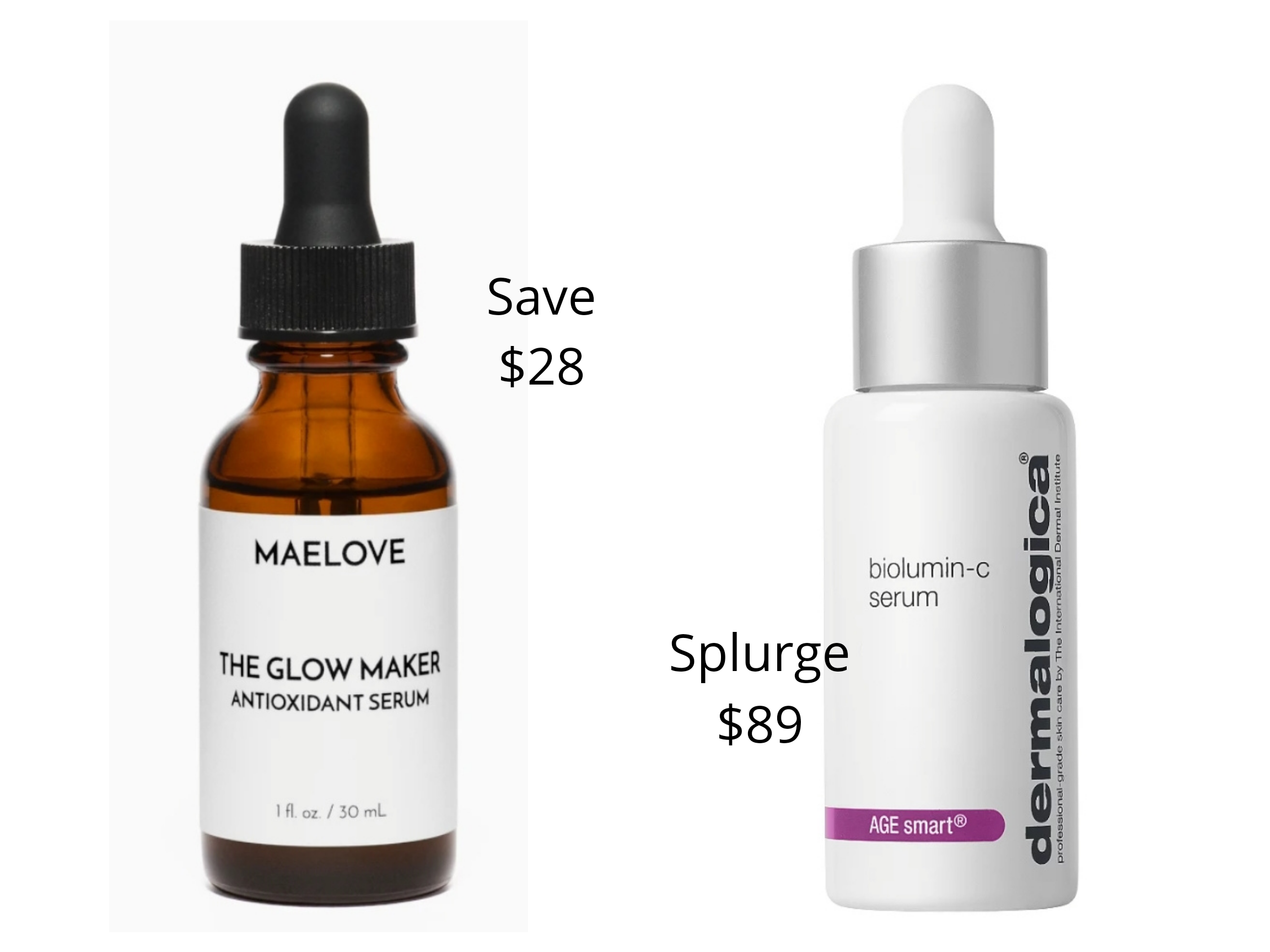 Save: Maelove The Glow Maker ($27.95)
Splurge: Dermalogica Biolumin-C Serum ($89)
Anti-Aging Serum (nighttime)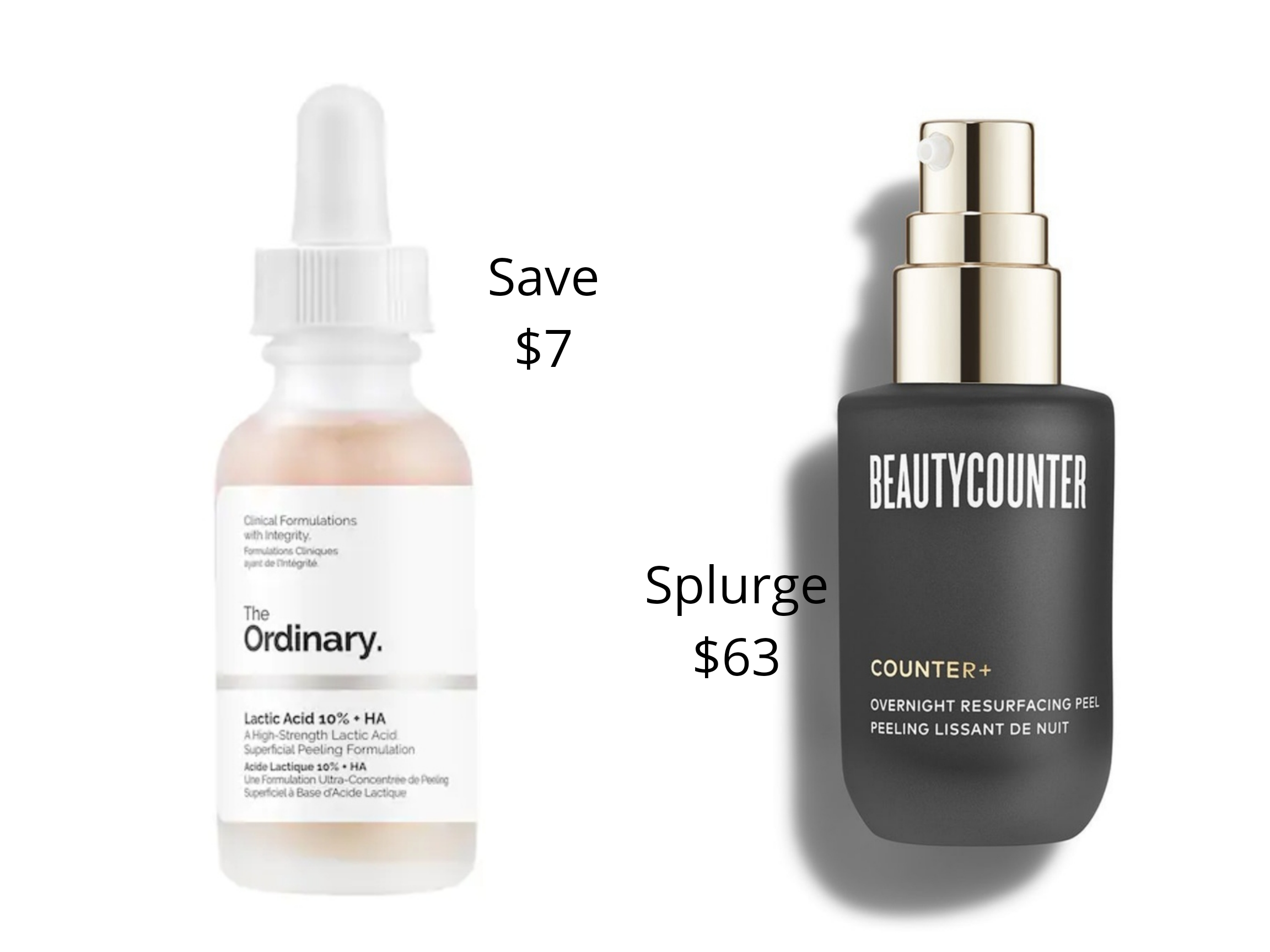 Save: The Ordinary Lactic Acid 10% + HA ($6.80)
Splurge: Beautycounter Counter+ Overnight Resurfacing Peel ($63)
Moisturizer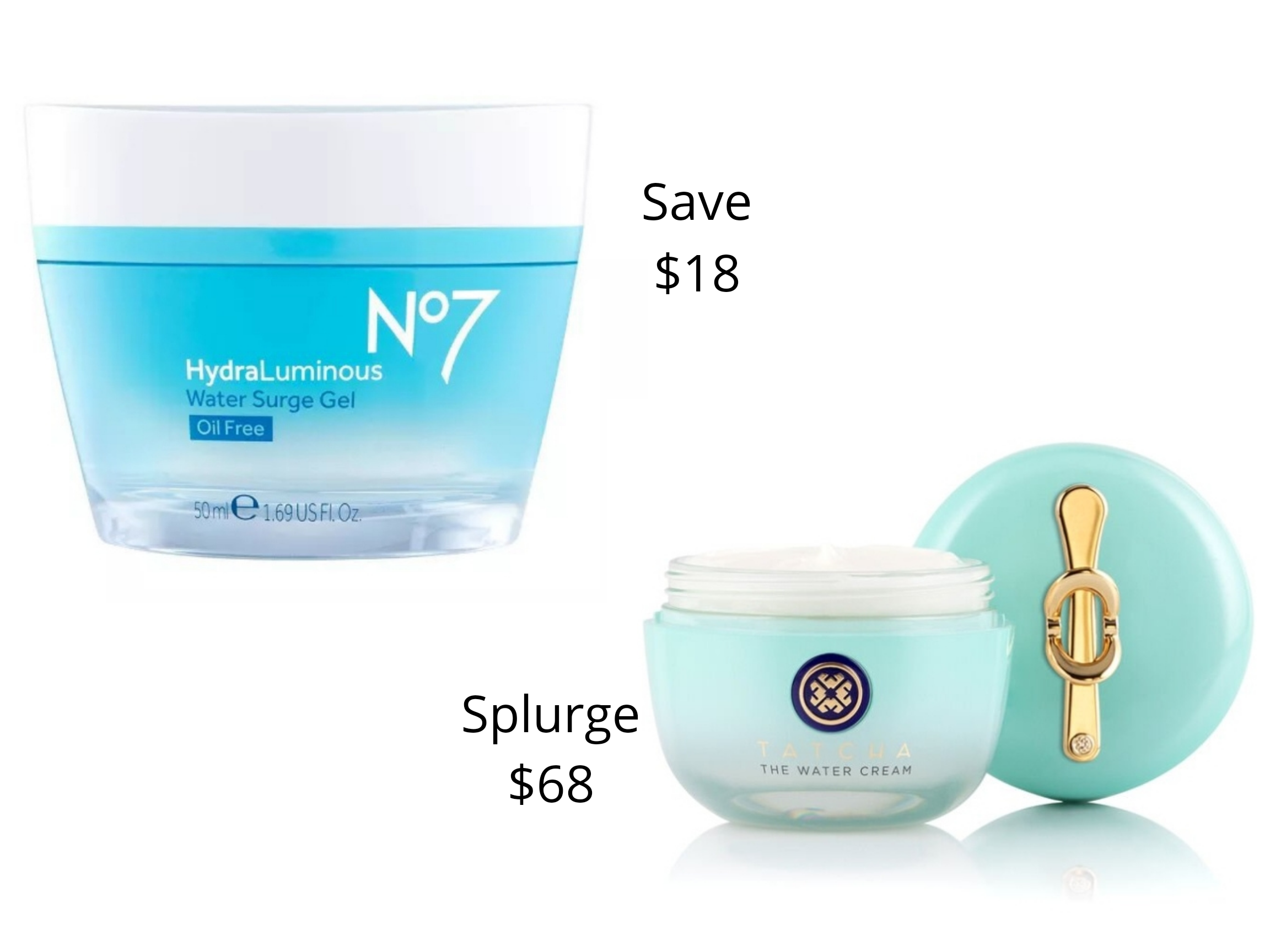 Save: No7 HydraLuminous Water Surge Gel ($17.99)
Splurge: Tatcha The Water Cream ($68)
Facial Oil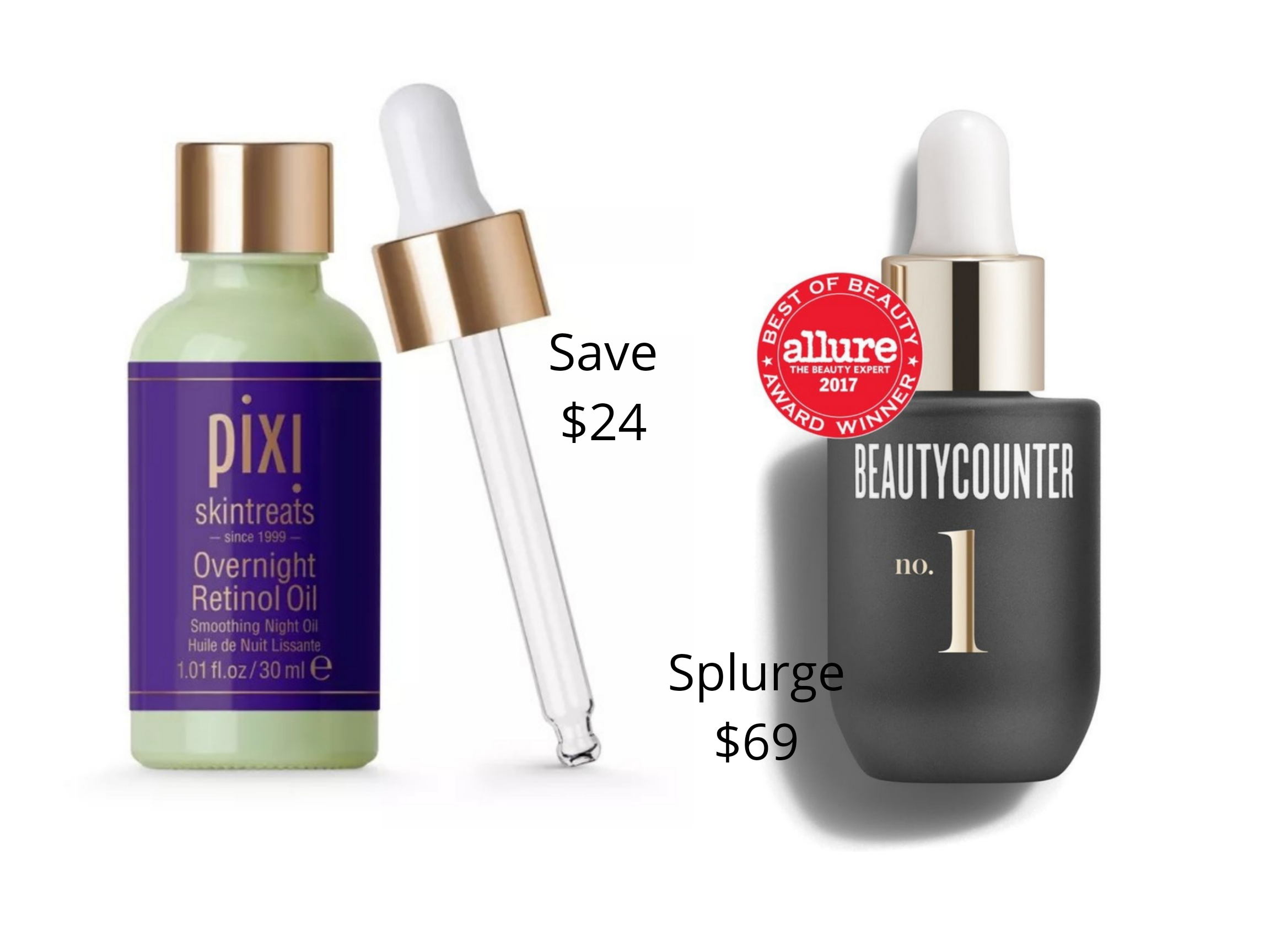 Save: Pixi Overnight Retinol Oil ($24.49)
Splurge: Beautycounter Counter+ No. 1 Brightening Facial Oil ($69)
Eye Cream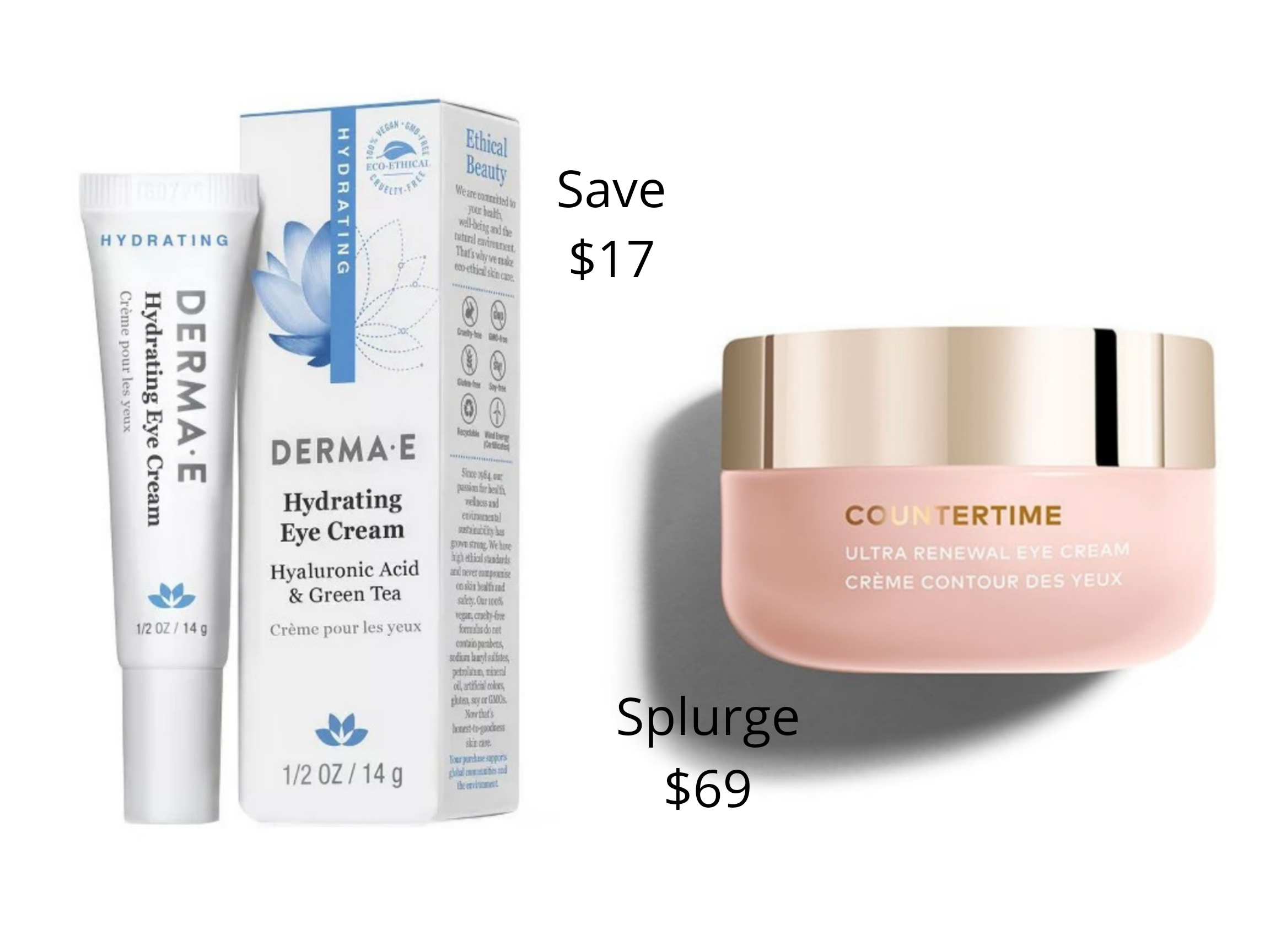 Save: Derma-E Hydrating Eye Cream ($17.49)
Splurge: Beautycounter Countertime Ultra Renewal Eye Cream ($69)
Do you have any skincare products that you love? Do you prefer to save or splurge on your skincare?
For more about my skincare routine, check out this post here.