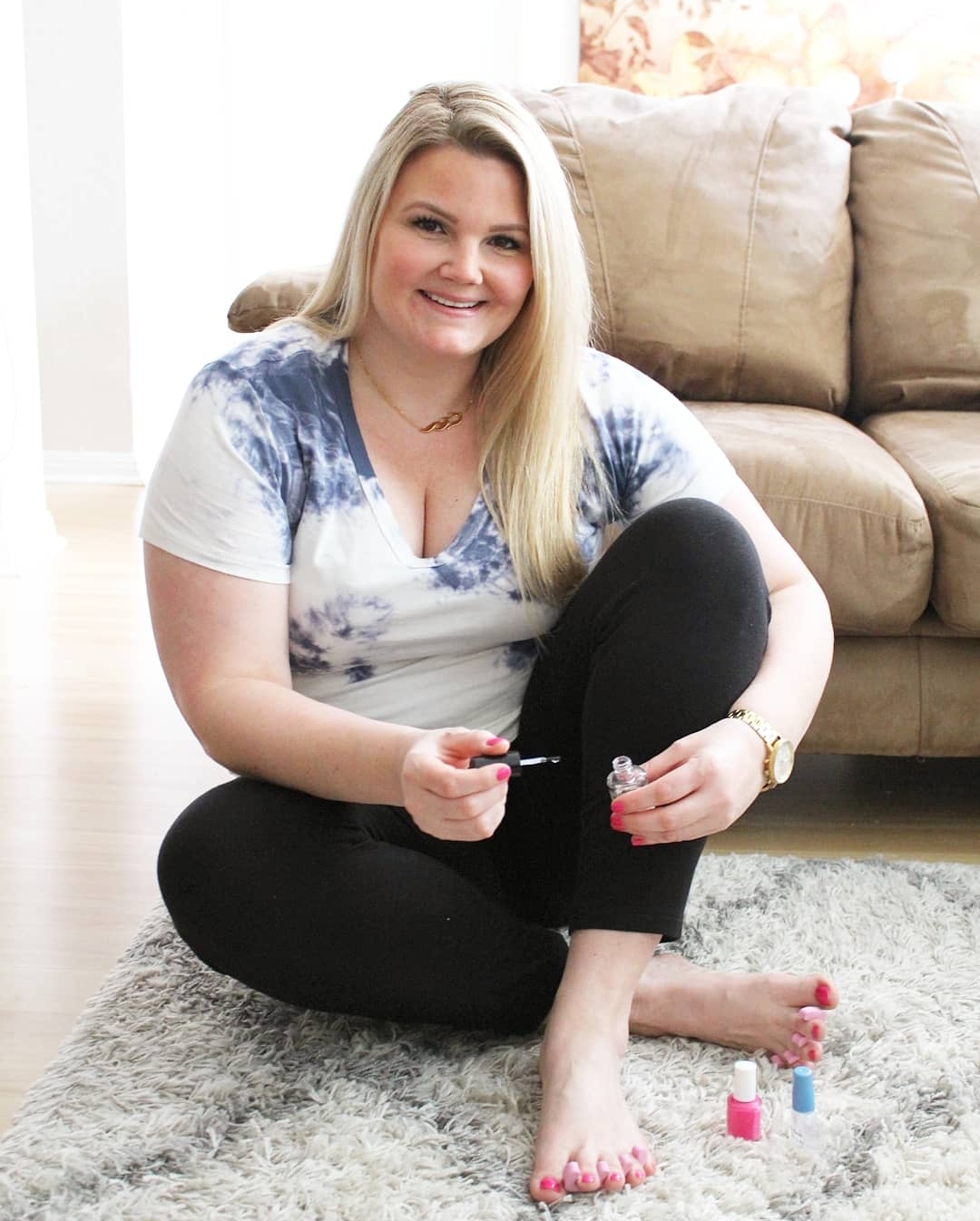 How To Do a Salon Pedicure At Home
Save time and money by giving yourself a salon pedicure at home! Don't worry, it's easier than it sounds! You just need the right tools and products, and you can make your feet sandal-ready in under an hour.
How To Do a Salon Pedicure At Home
Step 1
Remove all nail polish with an acetone-based nail polish remover. This polish remover is great and takes off polish quickly. Trim and file your toenails to your desired length and shape.
Step 2
Soak your feet in a tub of warm water with an epsom salt foot soak, like this one. No need to use a separate foot bath if you have a bathtub, but if you want a more spa-like experience, this foot bath is perfect! Soak feet for at least 10 minutes.
Step 3
Remove feet from the soak, and apply callus remover on any rough spots on your feet, like your heels and ball of the foot. This is my favorite callus remover (and it's under $8!). Kick up your feet and allow the callus remover to sit for 3-5 minutes. Then rinse your feet well.
Step 4
Now that any rough spots have been softened, use a foot rasp (foot file), to remove dead skin and make your feet super soft. You will want to start with a gentle touch- there are times I have been a bit overzealous in my filing and took off too much skin! Once you get the hang of it, you'll know the right amount of pressure you need.
Step 5
Use a cuticle pusher to push back your cuticles, and if needed, trim your cuticles. This set includes both tools and comes in three colors.
Step 6
Apply a thick lotion all over lower legs and feet. This Kiehl's lotion is my favorite. Then use the nail polish remover over nails again to take off any oils. This will help the nail polish last.
Step 7
Make sure nails and feet are completely dry, then use toe separators. Brush on a base coat like this one. Use two coats of your favorite nail polish, then top with a quick dry top coat. This top coat is the best, in my opinion! Then no wearing shoes for several hours, so sit back and relax!
Maintenance
I find that my toe nail polish lasts a lot longer than my finger nail polish, so this home pedicure can last a couple of weeks. To keep your feet soft, use a foot cream every night- this one actually exfoliates the skin and helps get rid of calluses- then put on cotton socks to help the cream soak into your feet.
Shop everything here:

P.S. Check out my at-home manicure post here!