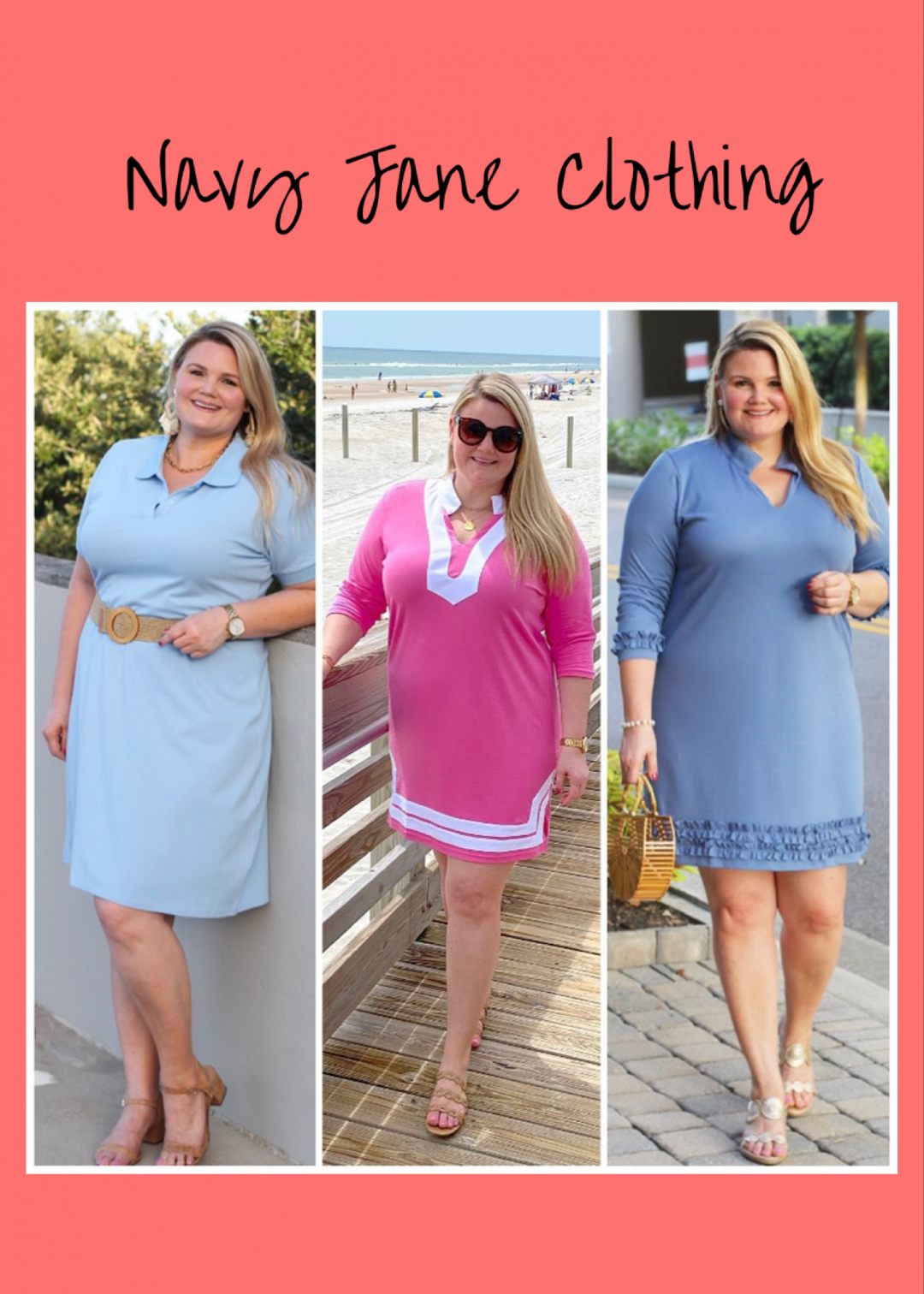 Discover Navy Jane Clothing
This blog post is sponsored by Navy Jane, but all thoughts and opinions are 100% mine!
Recently, I discovered Navy Jane clothing on Instagram when looking for preppy dresses with an inclusive size range. Navy Jane was founded by Lauren, a Connecticut nurse who stumbled into designing clothes after surviving cancer. She wanted high quality, nautical-inspired clothing for all women, regardless of size. Navy Jane comes in sizes Medium to 3XL, so it is perfect for the mid-size and plus-size ladies out there! And now you can save 20% off your purchase with code EMILY20!
Discover Navy Jane Clothing
Navy Jane is a small business, inspired by Lauren's love of the water and sailing. All of her clothing items are named after her friends and family, which is so special! Lauren sent me a few items from her collection for this blog post, and I couldn't be happier! All the clothes are SO soft- all but the polo dress are made from 100% Pima Cotton. Every item is high quality and will last for years. I am wearing the size XL in all Navy Jane items in this post, which is equal to a size 14. I am excited to share all of these pieces with you so you can discover Navy Jane clothing too!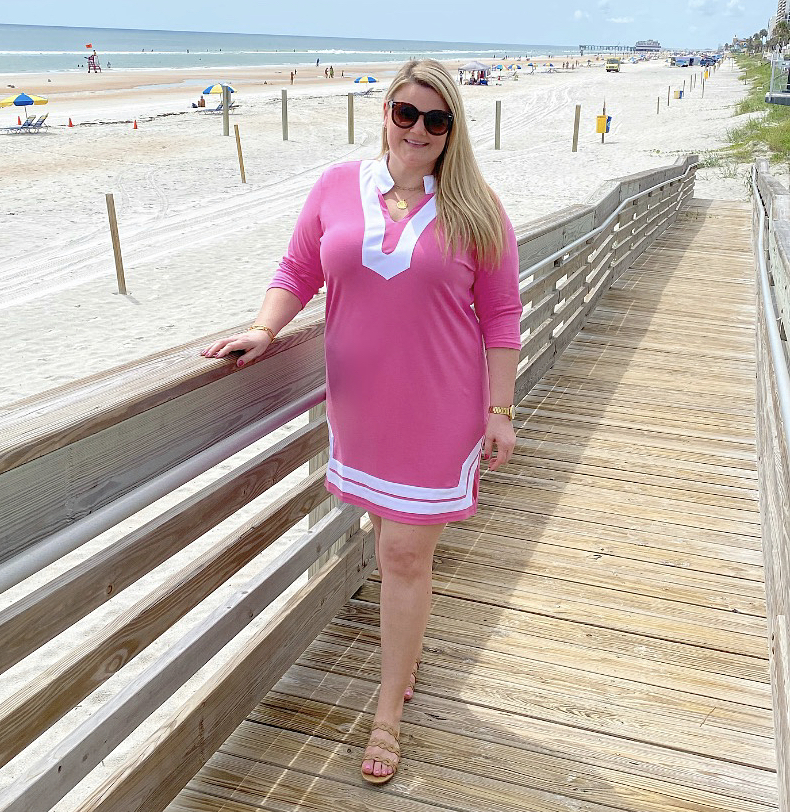 This might be my favorite, and not just because we share a name! I love the white nautical style detailing and the tropical pink color, and again, it is one of the softest, most comfortable dresses I've ever worn! I am wearing the size XL and this runs true to size. It also comes in navy with white accent or green accent, and green with blue accent.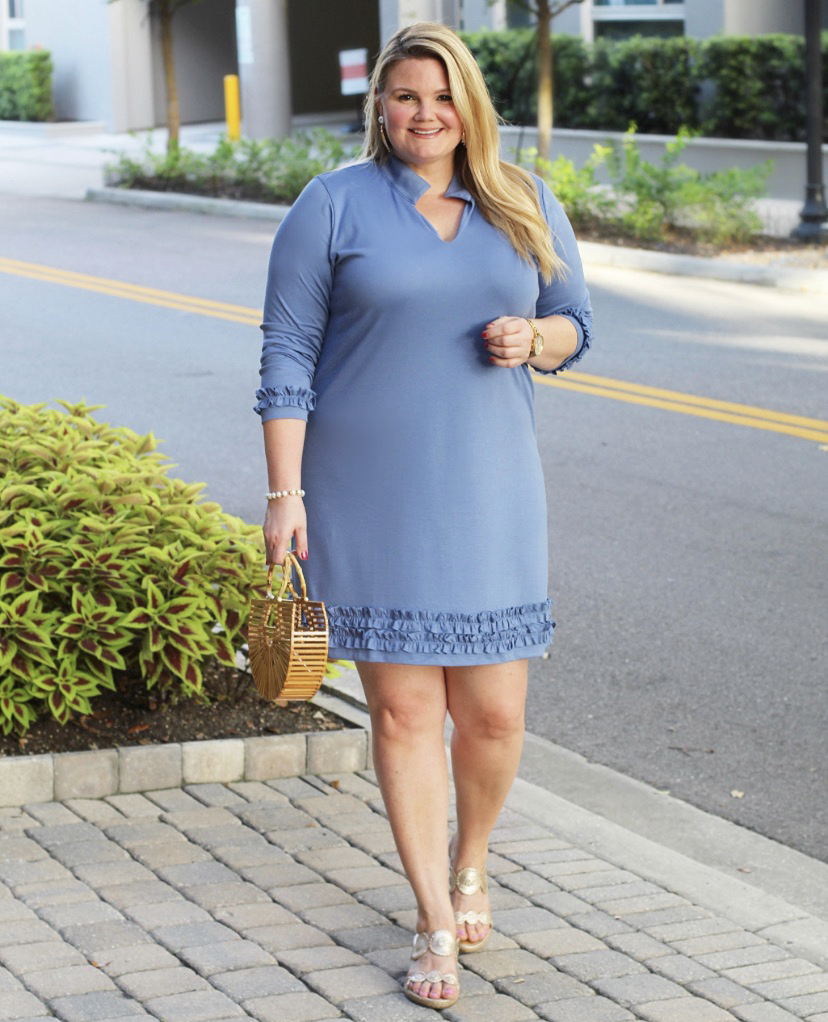 This pretty dress is also super soft and flattering! I am wearing the XL, but could have done the large for a more fitted look. It is also available in black (I think I need that one too!).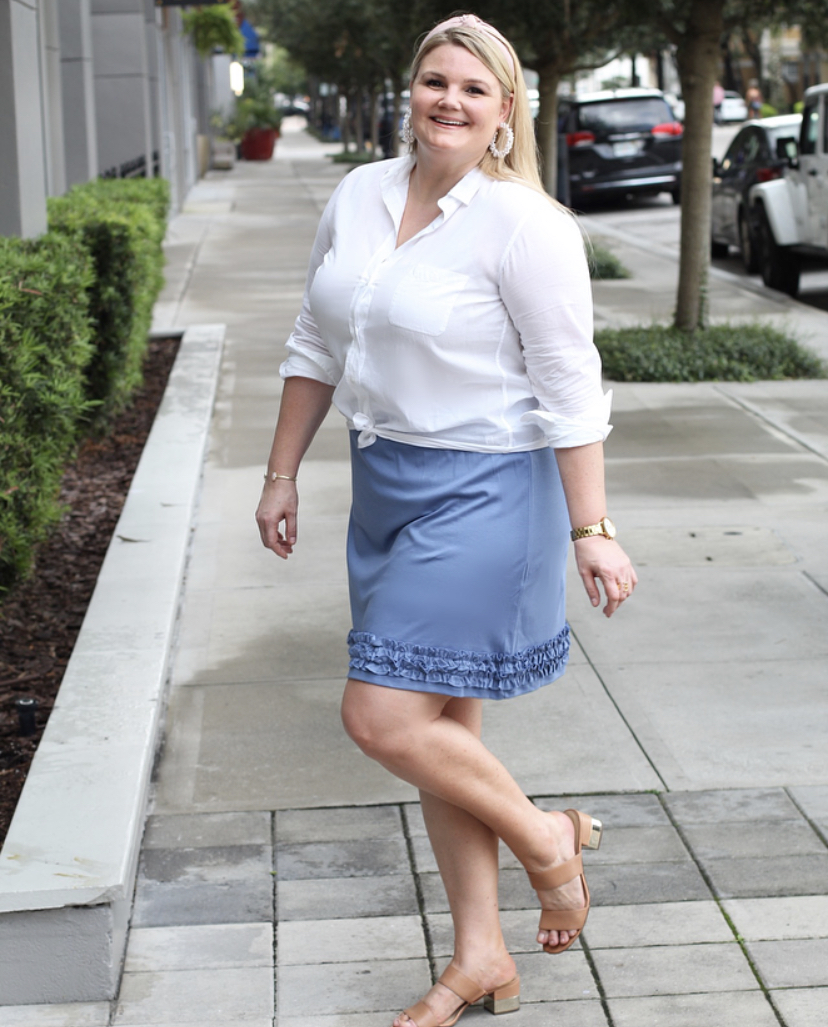 How fun is this ruffle Audrey skirt? Cute without being too delicate- the perfect skirt! I'm wearing the XL and it fits true to size. It also comes in black.
This polo dress is being added to my work-from-home wardrobe! It is so easy to throw on and look pulled together! This dress fits generous, so I would suggest going down one size. I belted it here to cinch the waist and I love it! Such a classic look! This dress also comes in navy and is available in size small-3XL.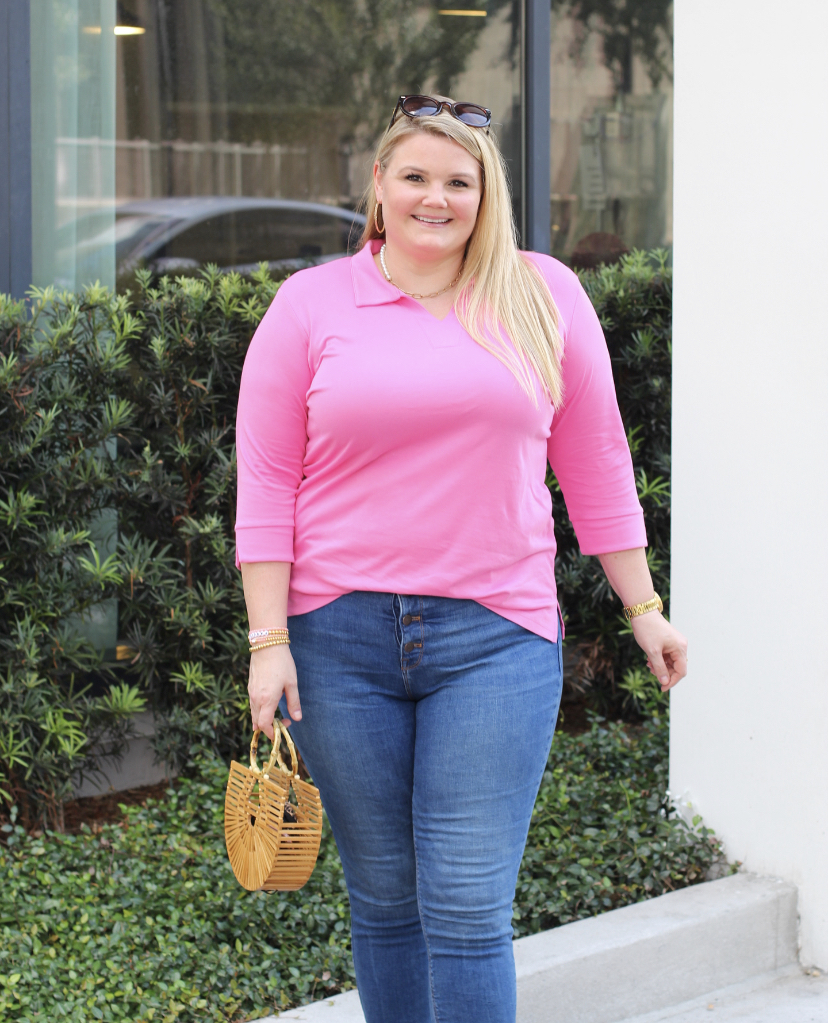 Another great top for working from home! I like that it is long enough on me that I can tuck it in for more structure, but it looks just as great worn untucked. This top also comes in navy, white, green, and chevron. Fits true to size.
Overall, I am very impressed with Navy Jane! If you are mid-sized or plus size, you need to check them out! Everything is so soft and comfortable that I could sleep in them, but are also such a great, pulled-together preppy look. I want to thank Lauren at Navy Jane for sending me all of these items. They have already been added into my wardrobe for the long-haul!
Let me know if you have anything from Navy Jane or if you end up buying anything. Tag me in your Instagram posts and stories here. Don't forget to use code EMILY20 for 20% off your order!