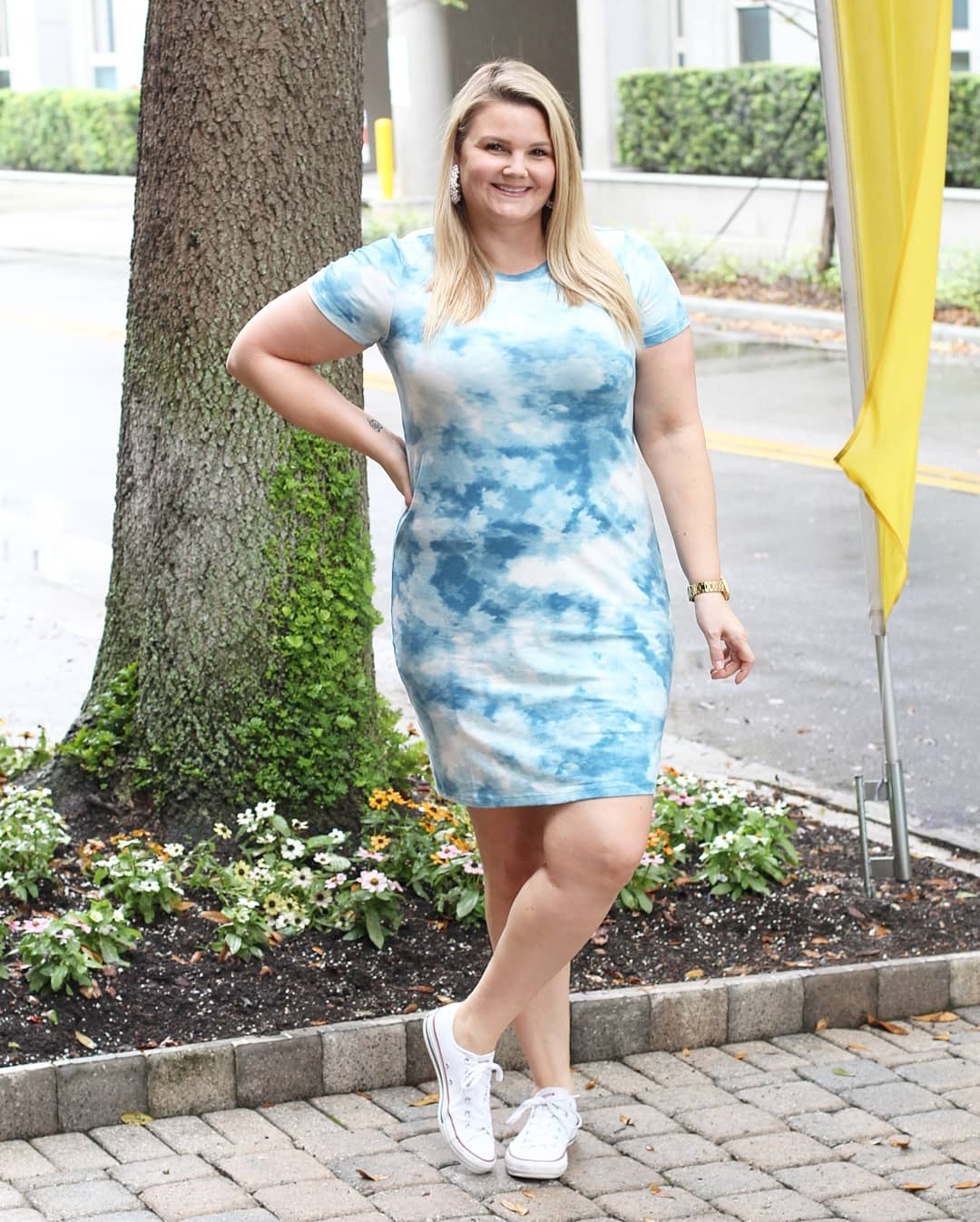 My dress is sold out, but is available in plus size here. Shop similar dresses here, here, and here.
I am not sure I ever saw this trend coming back into style, but alas, it has. It's a style that was super popular in the 1960s, then made a little bit of a comeback when I was in my late teens, and then we haven't really seen it so popular since then. I'm talking about tie dye!
How To Wear Tie Dye
It took me a little while to hop on this trend this year, although it came back out in late 2019. I'm personally leaning more towards the subtle tie dye prints, which I find really pretty. Now you can find tie dye in every form- dresses, leggings, pajamas, joggers, and sweatshirts. Right now, loungewear is huge, so the variety of prints is never-ending!
I remember I had an army green tie dye top that I paired with an army green skirt when I was a junior in college. I felt GOOD in this outfit. A friend looked at me and said, "Why is Emily wearing tie dye?" I quickly put her in her place and let her know that tie dye was trending again, and I knew this because I read all the fashion magazines. Haha! Looking back, I would totally wear that outfit again today!
I rounded up several different options for you if you wanted to try out this trend, whether you wanted to dive head first into a bold print, or make a more subtle statement with a sports bra or pj's. So here's some ways to wear tie dye!
Dresses

Tops

Sweatshirts

Leggings/Joggers/Biker Shorts/Jeans

Bold

Subtle

So what do you think? Would you wear the tie dye trend? Did you ever make your own tie dye shirts when you were younger?
Want more style ideas? Check out this post on how to style a graphic tee.