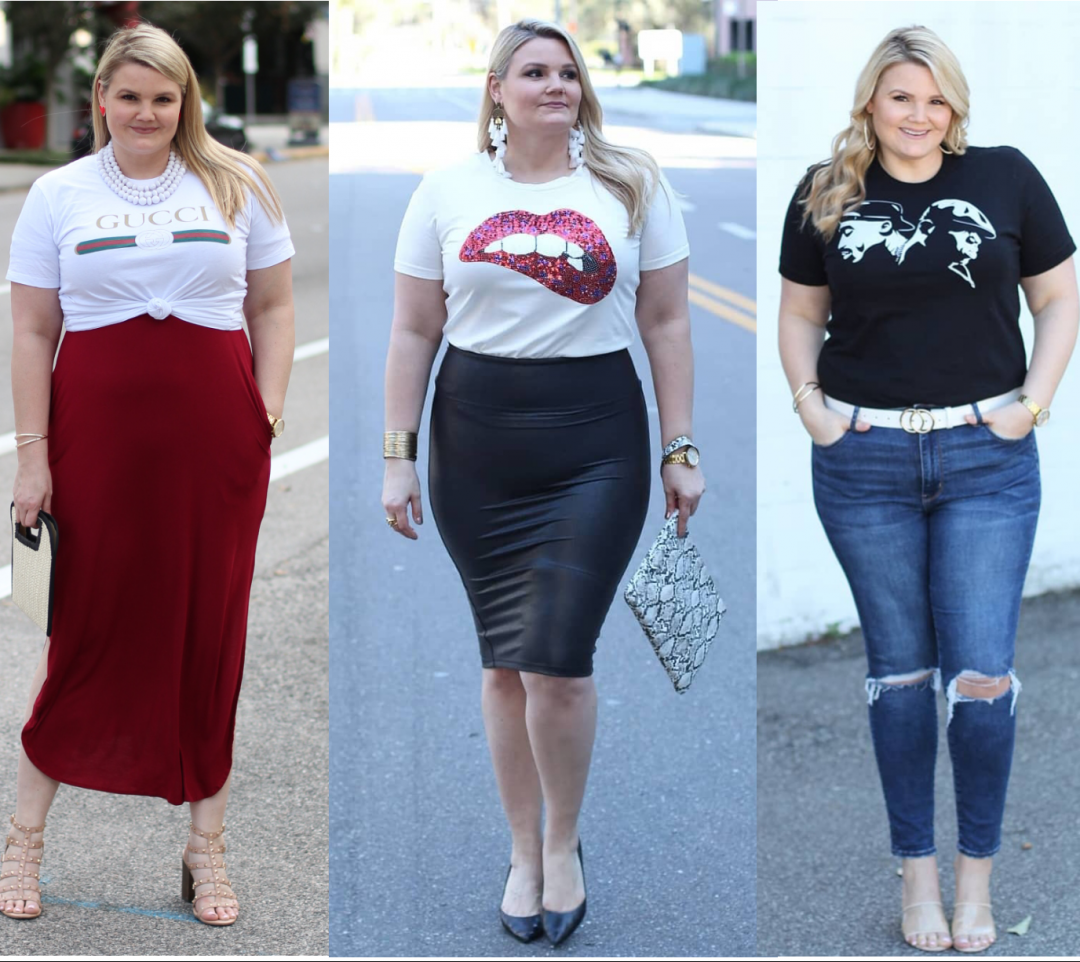 5 Ways To Style A Graphic Tee
Everyone needs a great graphic tee (or two or three!) in their wardrobe. And lucky us, there are so many to choose from right now, no matter your style! But don't think you can only wear your graphic tee one way- I'm here to show you how to mix it up!
5 Ways to Style a Graphic Tee
I found myself getting bored with the singular"graphic tee and jeans" outfit, so I started trying new outfit combos from my closet, and came up with 5 fun ways to wear your graphic tees.
1. Casual/To & From the Gym
Just throw on your favorite leggings and denim jacket, then knot or half-tuck your tee, and you are good to go!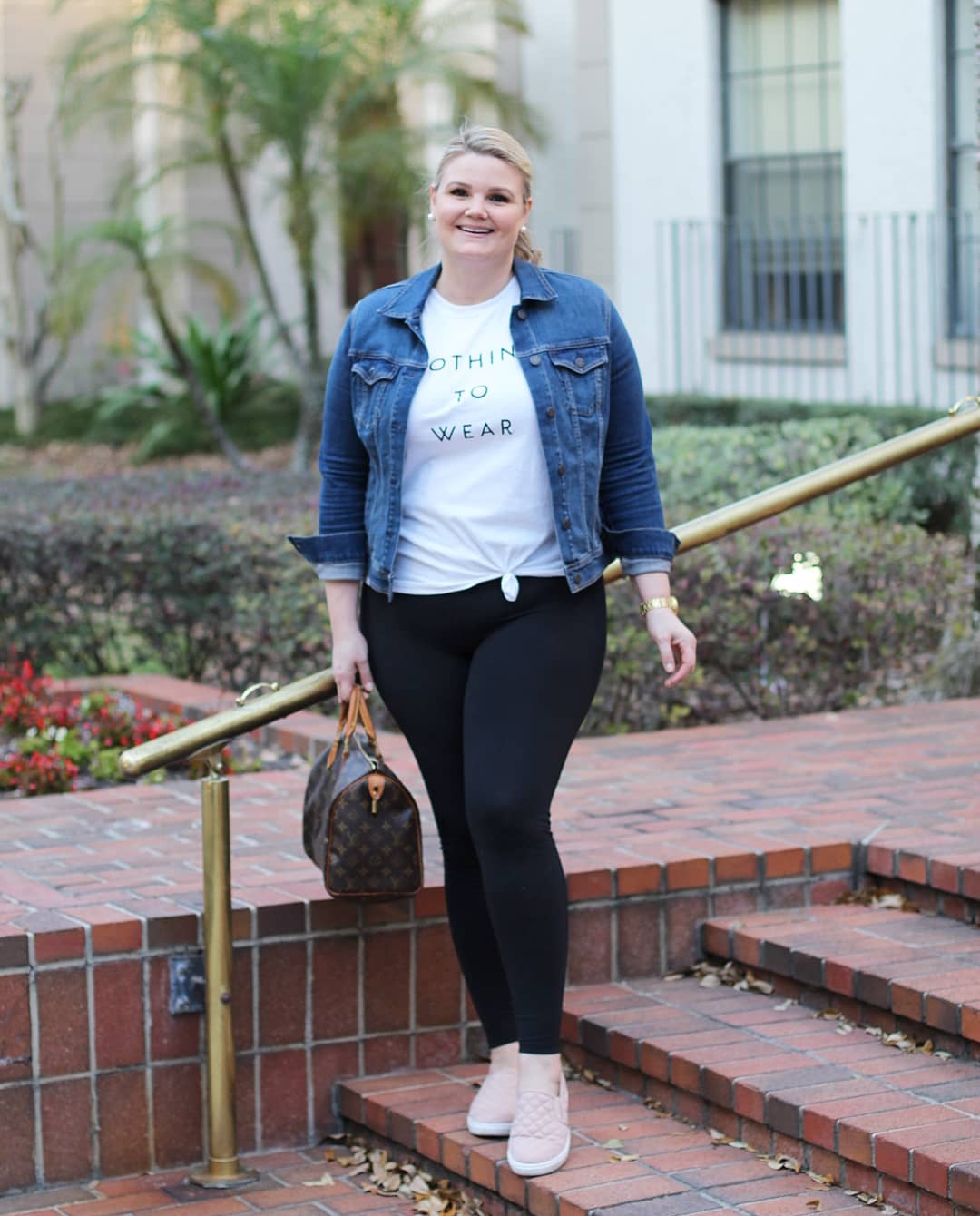 Shop this look:
Top  |  Leggings  |  Similar shoes  |  Denim jacket
2. Weekend Wear
Pair your tee with distressed denim and a statement belt, and you are ready to be a weekend warrior in style!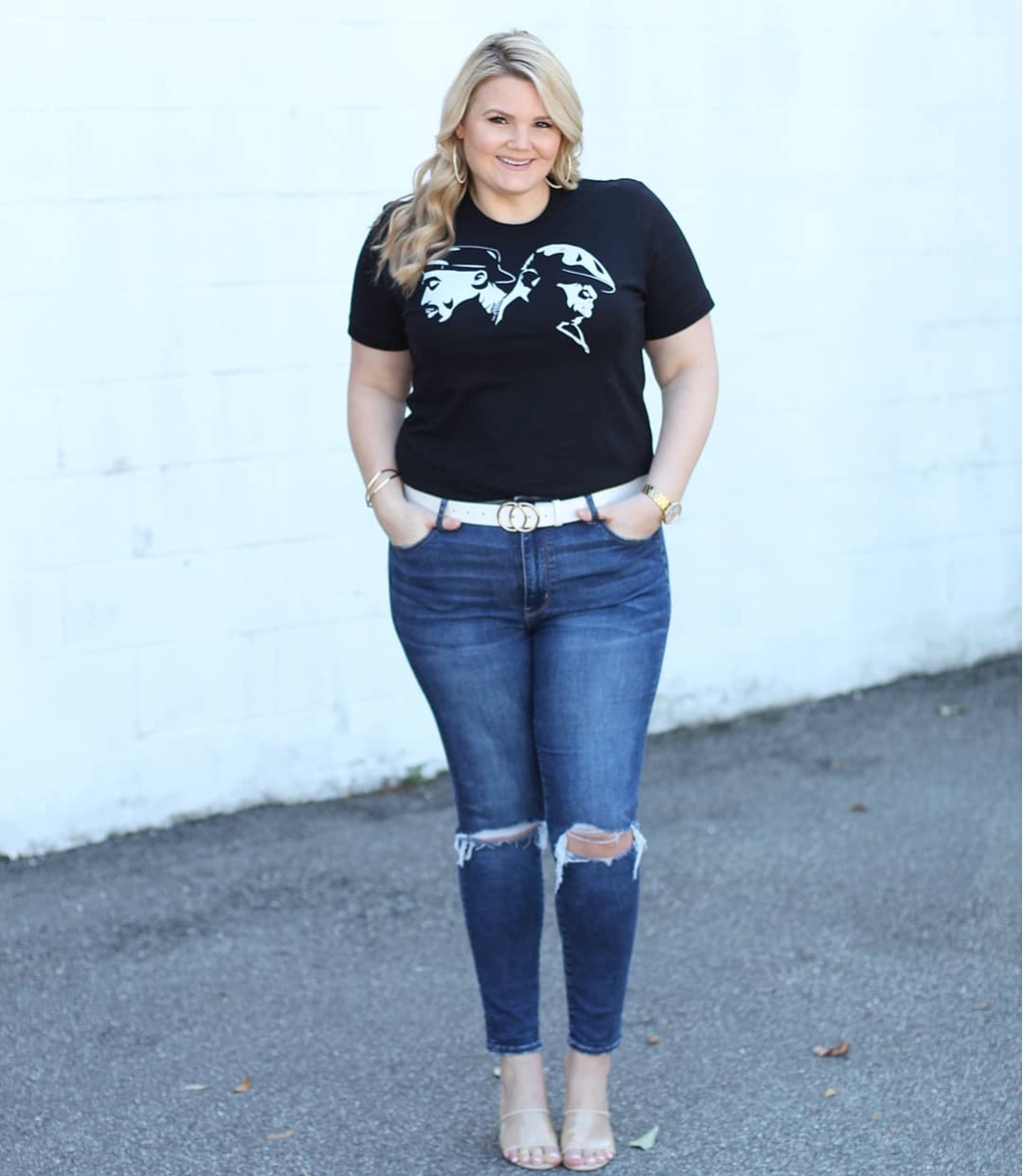 Shop this look:
Top  |  Belt  |  Similar Jeans  | Bracelet
3. Workwear
Contrary to popular belief, you can wear a graphic tee to work! Just pair it with a pencil skirt, a blazer, and pumps.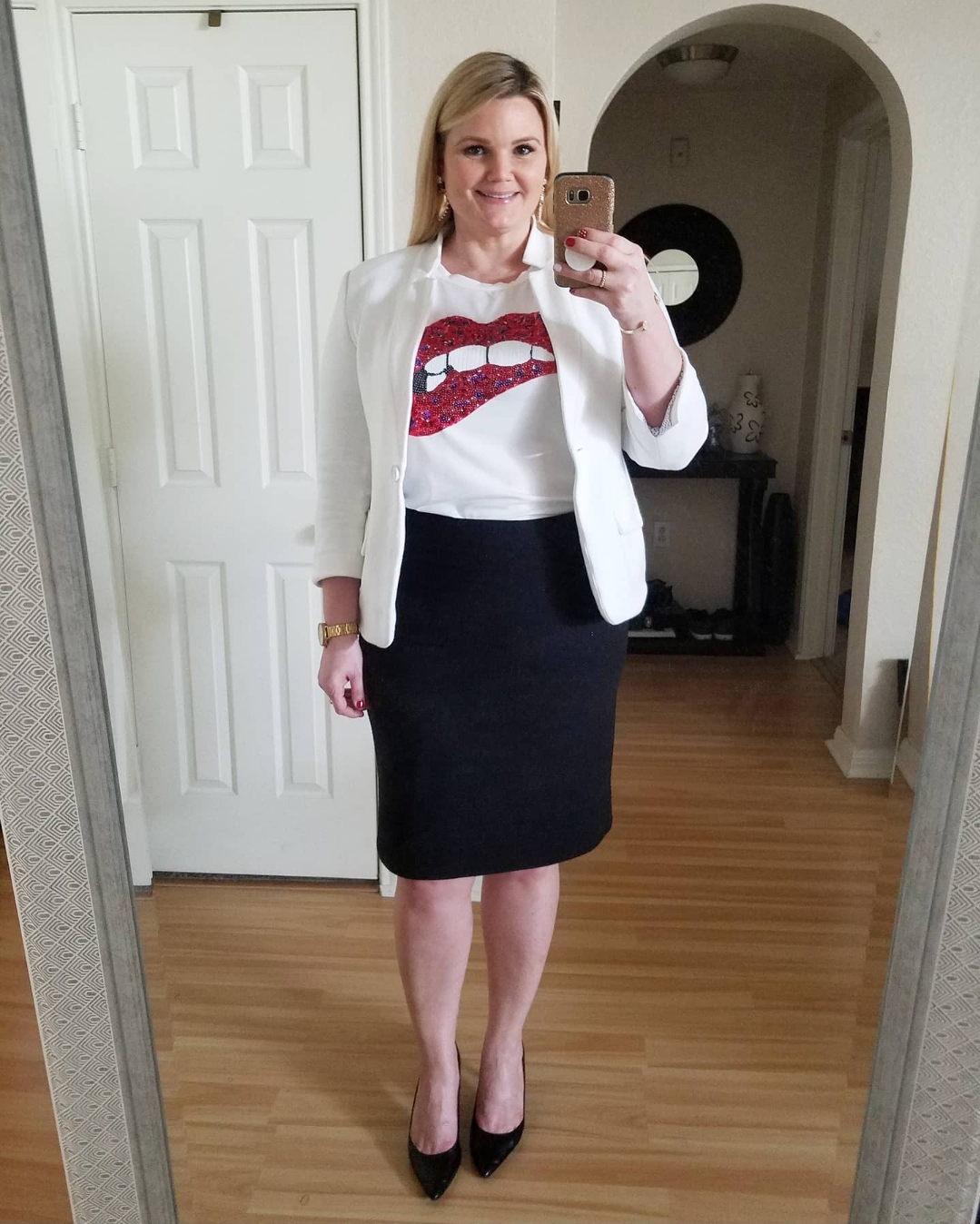 Shop this look:
Tee  |  Blazer  |  Pencil Skirt  | Shoes
4. Streetstyle
This may be my favorite! I knotted this tee over a maxi dress from Amazon- this may be the best way to pair high and low fashion!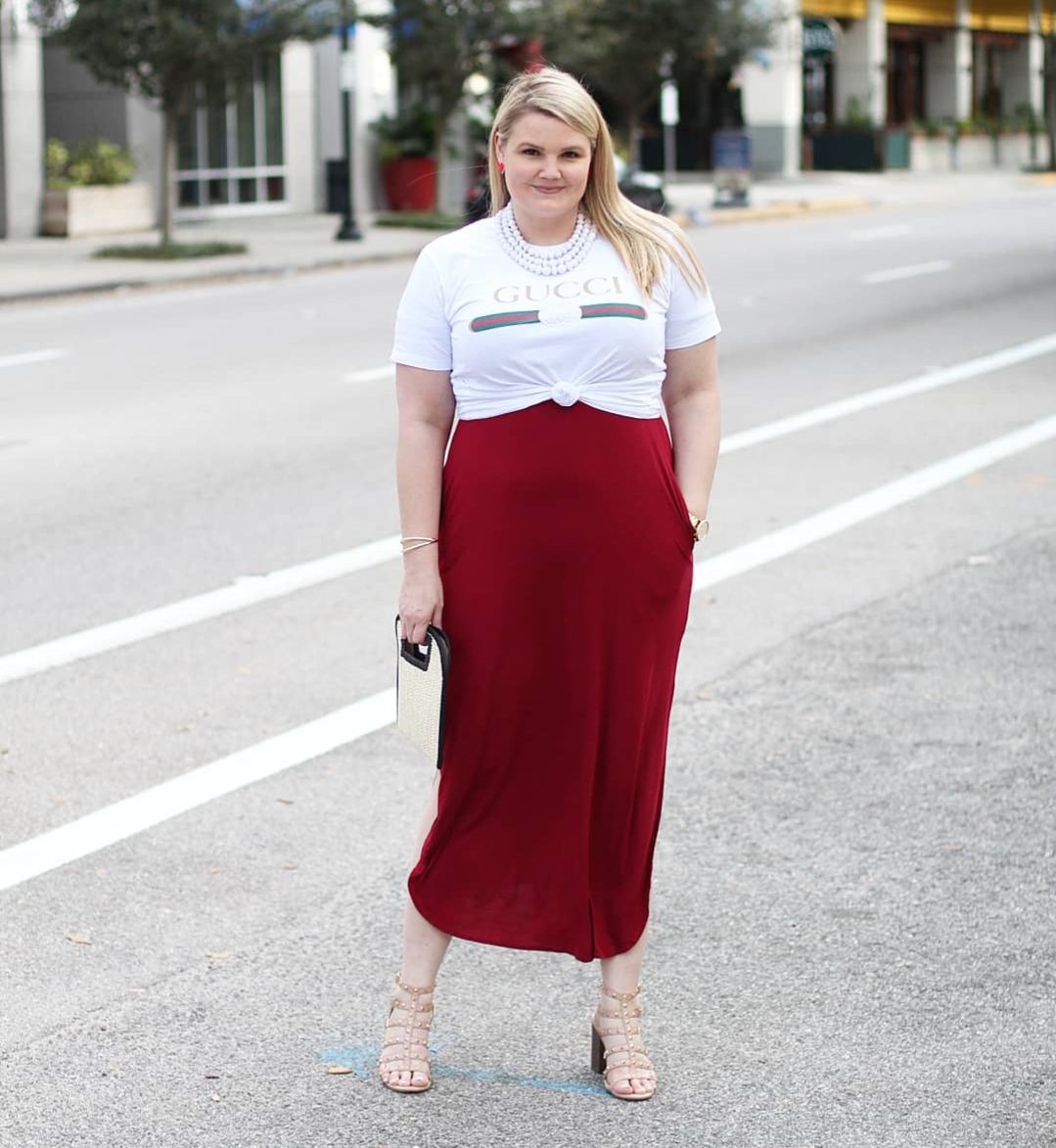 Shop this look:
Tee  |  Similar tee  |  Dress  | Similar bag  |  Similar necklace
5. Sexy/Chic
A sexy graphic tee outfit! Yes! This faux leather pencil skirt and statement earrings make it easy to look chic!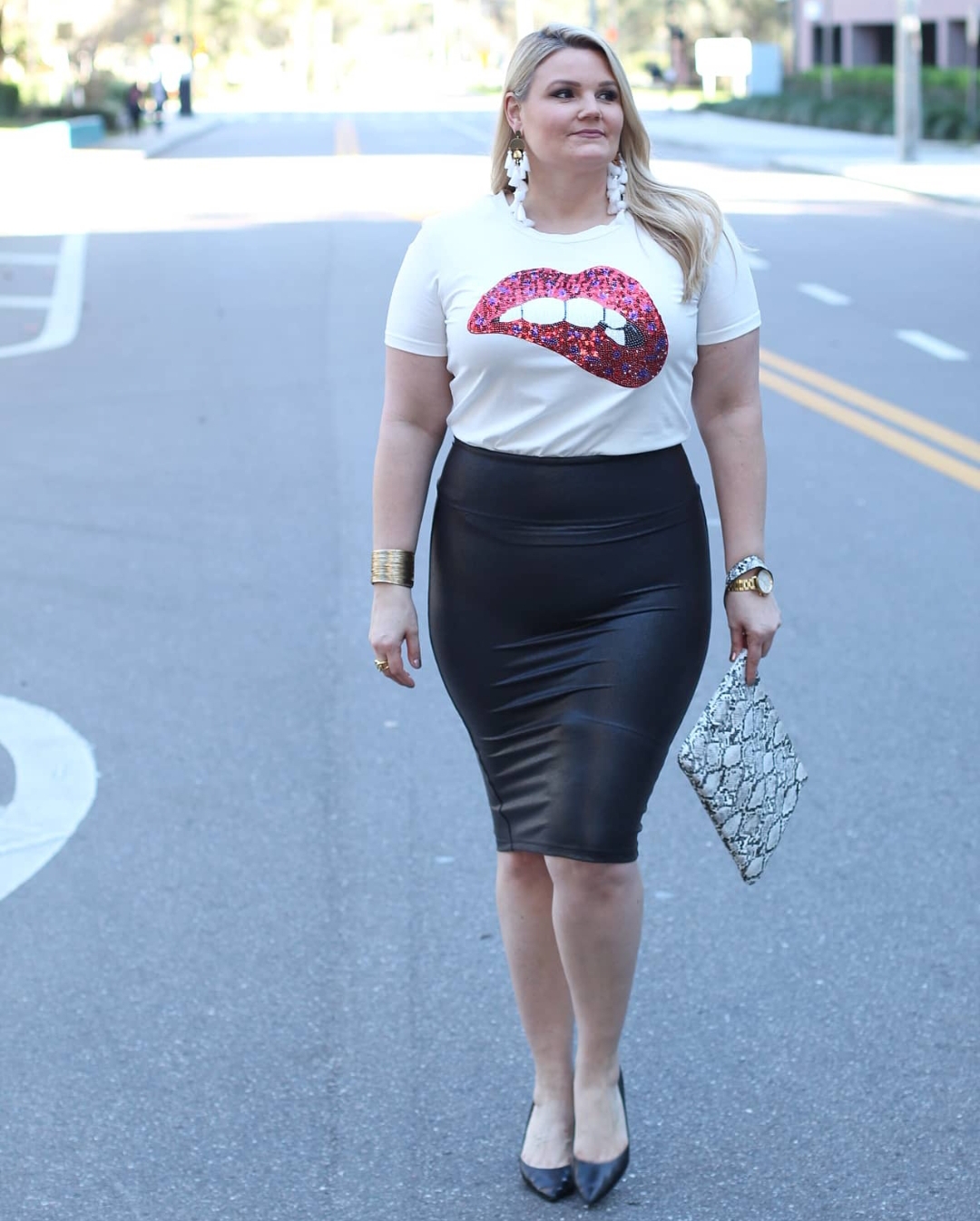 Shop this look:
Tee  |  Pencil Skirt  |  Clutch  |  Earrings  |  Shoes  |  Bracelet
Which of these styles would you rock?
Also, check out my latest post about the top jewelry trends for the season here!