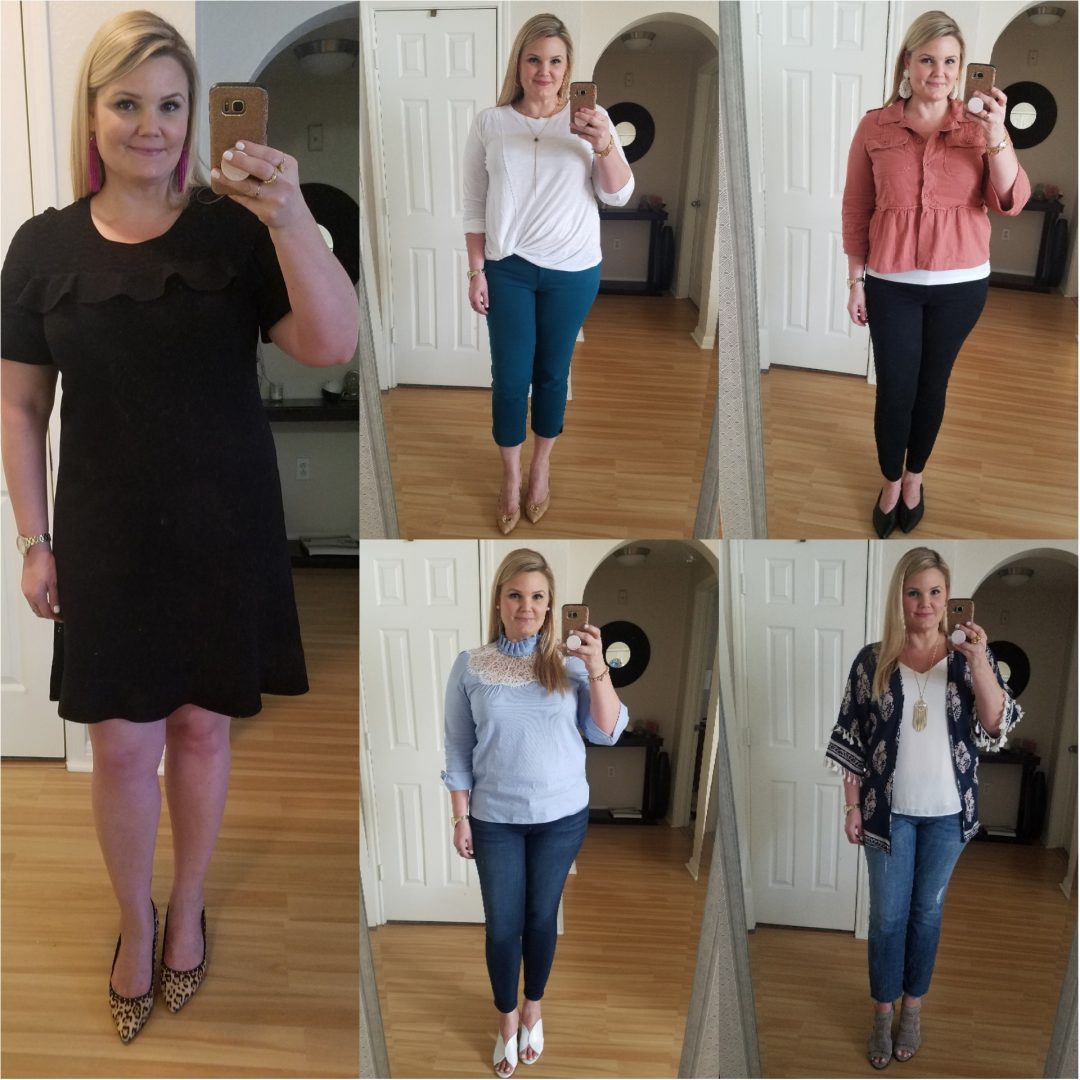 Making Workwear Work For You!
Where are my working ladies?? If you work in a business casual office or school, or work from home but have business meetings out of the house, this post is for you! I work in a business casual office with a variety of different styles- some people dress very casually in jeans and sandals, while others prefer dresses and blazers. I'm definitely one of the latter- I spend the majority of my week in work clothes, so I'm going to dress up for it! I do wear jeans a couple of times per week, but will almost always wear heels and a nice blouse or blazer with them. My office also honors casual Fridays.
I photographed my work outfits for a week for this post to hopefully give you some ideas, and below I've listed out my own personal "rules" for dressing appropriately for the office, even if it's a more casual setting. Let's start with my outfits!
MONDAY: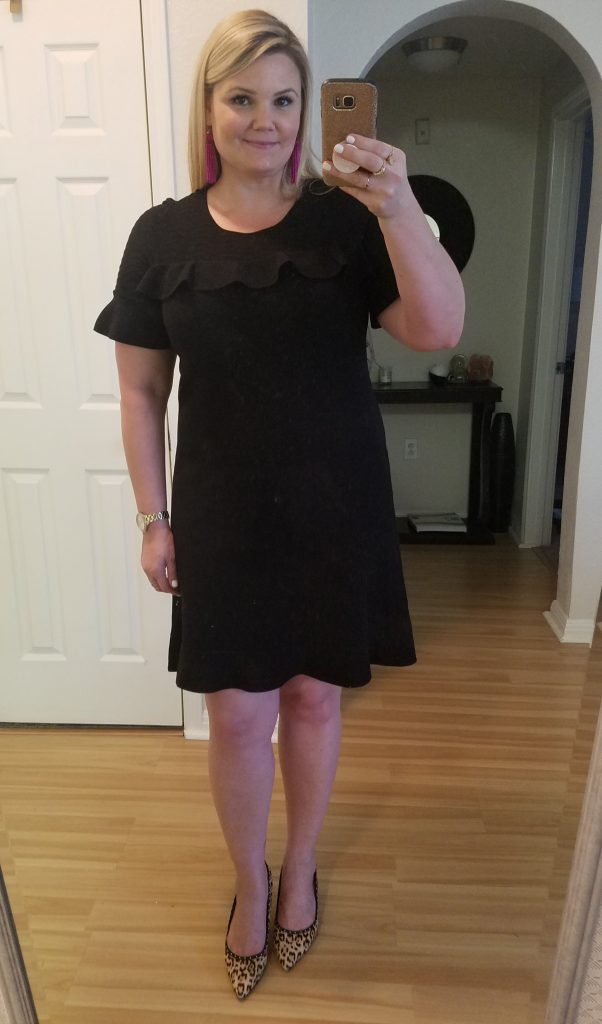 Similar dress | Heels | Similar earrings
TUESDAY: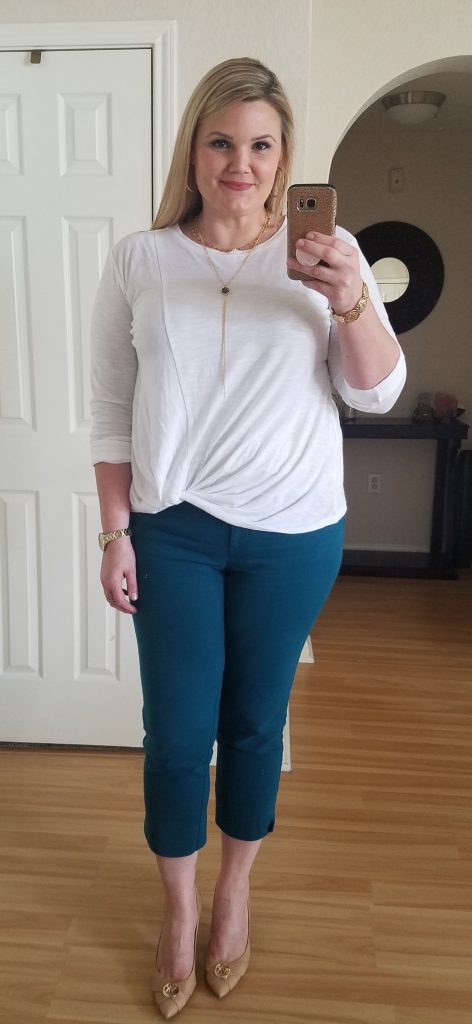 Top | Pants | Similar heels | Necklace
WEDNESDAY: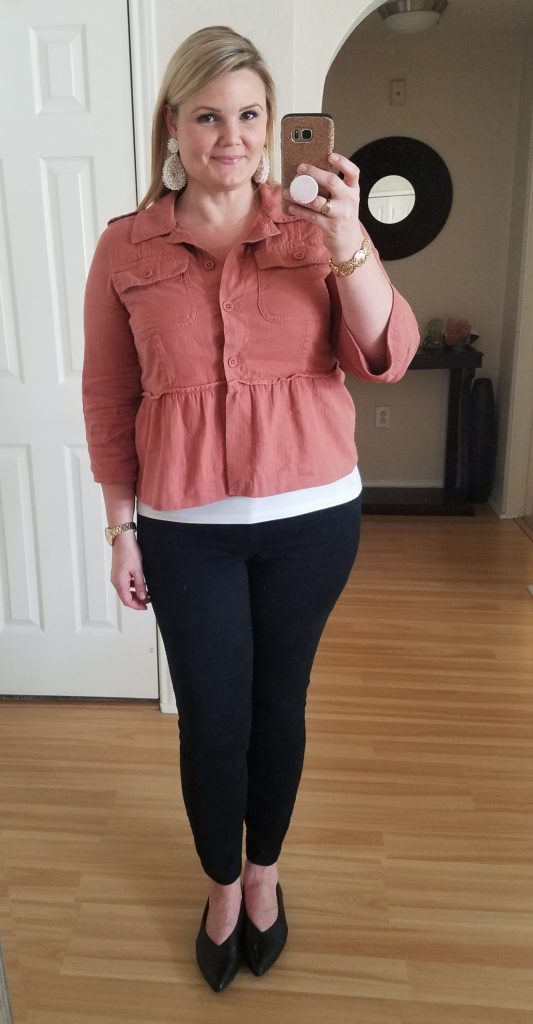 Similar Jacket | Pants | Shoes | Earrings
THURSDAY: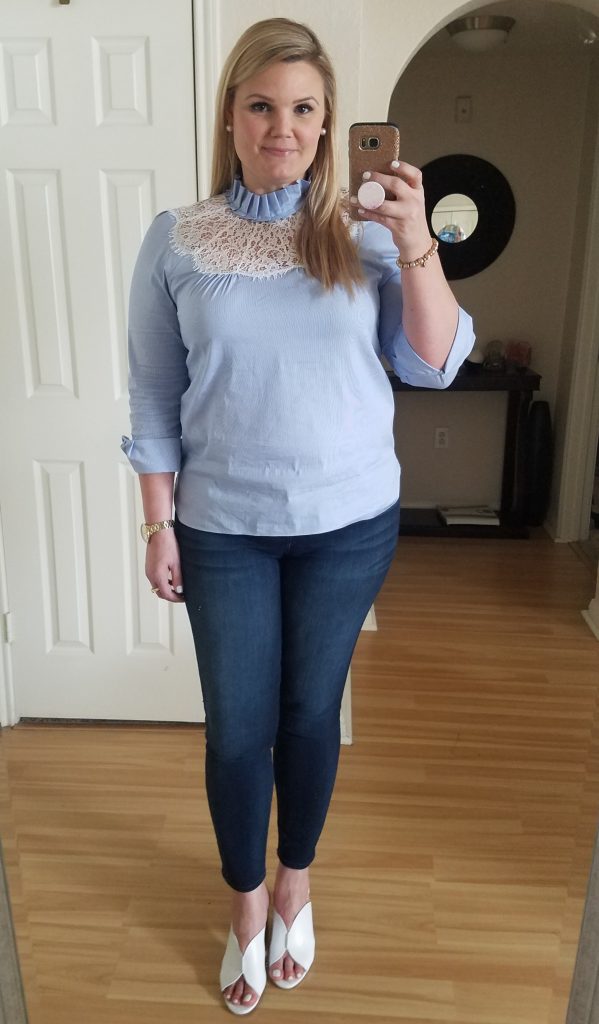 Blouse | Jeans | Similar shoes
FRIDAY: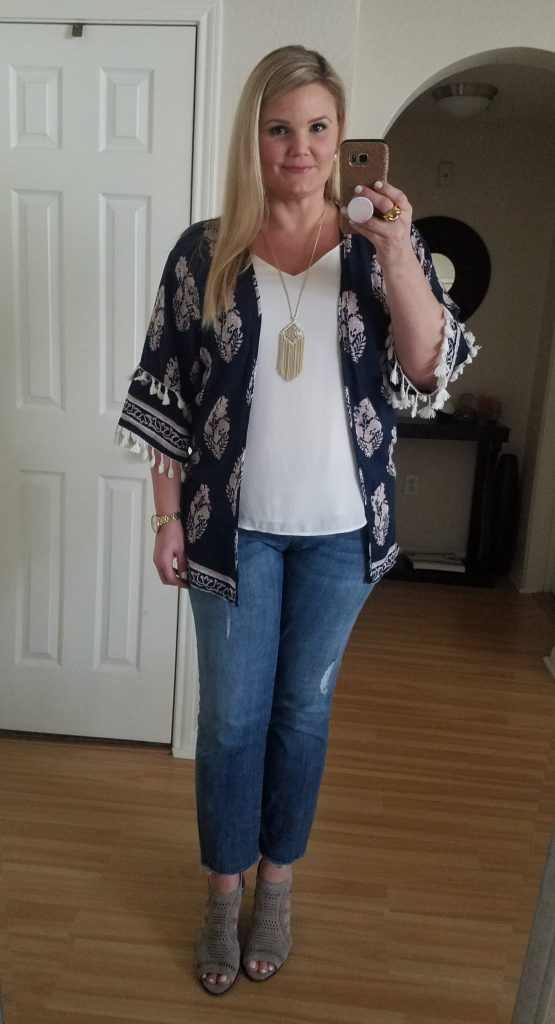 Kimono | Jeans | Shoes | Necklace
I am a firm believer that if you feel you look good and put effort into your outfit, you will feel more confident and that will radiate to others. What better place to radiate confidence than at work, am I right? My goal is to continue moving up at my company, and I dress for the job I want. I have some of my own rules for what I will and won't wear to work to remain professional and pulled together. I think anyone can use these as a general rule for a business casual environment.
1. No flip flops! I live in Florida so flip flops are very common year round here. You'd be surprised how many people I see a day wearing some variation of a flip flop- I'm including what I've heard of as "fancy" flip flops here too (sorry to my sis who loves her fancy flops!). I feel they can make a work-appropriate outfit look much more casual than if paired with pumps, wedges, or flats. I'm not against all sandals, just nothing you could wear to the beach!
2. No spaghetti straps either! This one still shocks me when I go into a meeting and someone is wearing a spaghetti strap dress. Again, Florida is hot, but the a/c is on full blast all day long inside! Now, I do think it's completely appropriate to wear spaghetti straps if you wear a cardigan or blazer over it, just don't forget that piece!
3. A blazer makes anything more professional. I love blazers- LOVE! Nothing can make me feel more pulled together than throwing a blazer over a simple tank. I often roll up the sleeves on my blazers, especially when the temps are sky-high.
4. Pumps also can immediately elevate any outfit. Shoes can make or break your outfit. They are the first thing I change when I want to go from casual to dressy, or vice versa. If my outfit is a little more casual, such as jeans and a basic top, I'll put on a pair of pointy toe pumps and I instantly feel more work-appropriate. If you cannot wear heels or are on your feet all day, there are so many pairs of nice flats you can wear, like the black slingback flats I wore on Wednesday above.
5. If you have to wear a work uniform or are required to wear all one color, personalize your look with fun jewelry. I change up my jewelry every day (except usually my watch). If I'm wearing all black, I'll wear either a statement necklace or colorful earrings (see my pink earrings from Monday!). If I'm wearing a busier print or something with lots of detail, I'll usually stick to gold hoops or big pearl studs.
6. Wear what fits you! I know this sounds obvious, but I see people wearing really loose clothing because they want to cover up, or I hear someone complaining that their pants are too tight and uncomfortable. Fit and comfort are so important, especially at work where you could spend 8-12 hours a day in that outfit. Buy clothes that fit you, even if that means having to get the next size- no one else can see your size tag! They will only see that your clothes fit you well! I also try to only buy work pants that have some stretch. I'm a big fan of Loft pants- I buy the Marisa fit in the different styles they have. They work best for my straight figure (my waist is not much smaller than my hips).
7. Lastly, have fun with your clothes and enjoy the process of putting outfits together! If you find yourself rushing to get ready in the morning and just put on the first thing you can, start picking out your clothes the night before. Sometimes I even plan out a few days of outfits if I know I have a busy week ahead. By doing this, it makes the morning so much easier! No more stressing that something is too wrinkled or not washed! I even pick out which jewelry I'll wear the night before, and I'll have everything out and ready to go for the morning.
Let me know if you enjoyed this workwear post, and if you'd like to see more of my real work OOTD's. Also, let me know if you have any of your own rules for workwear dressing!