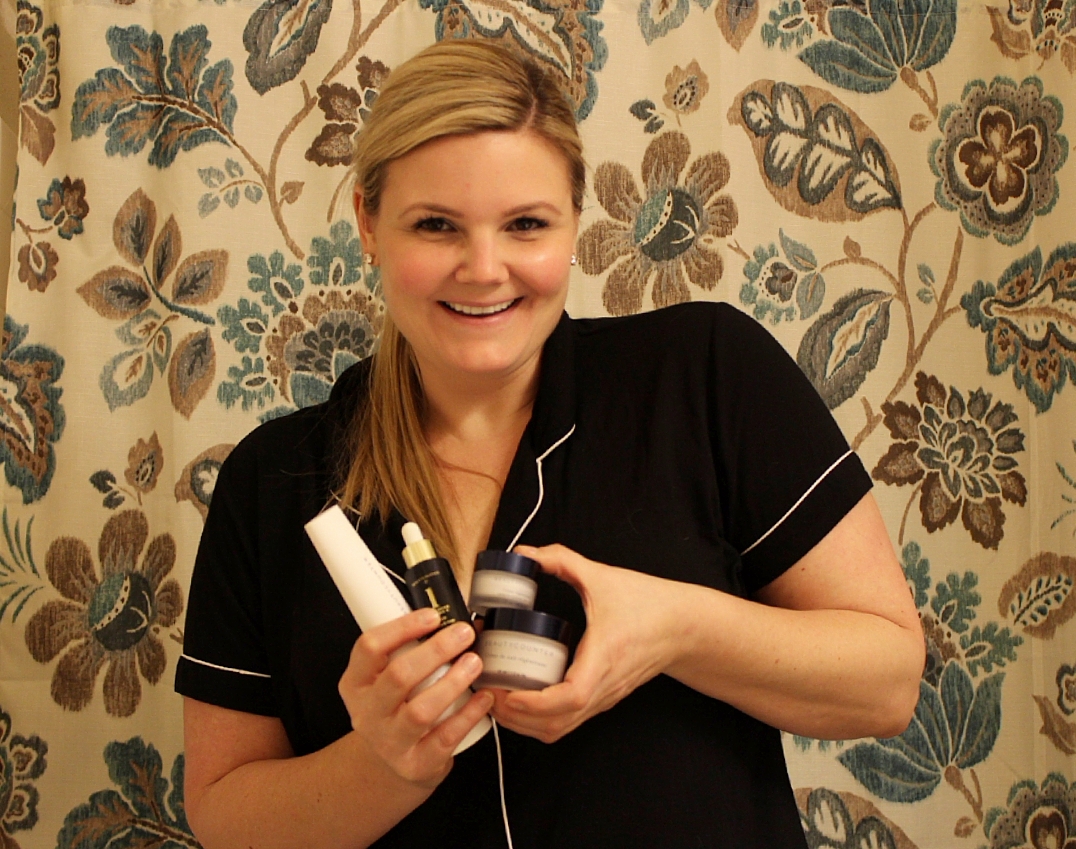 My Nighttime Skincare Routine
Do you wash your face before bed every night? What about applying moisturizer or a treatment (eye cream, serum, anti-wrinkle cream) to your skin before hitting the sack? Be honest!
I've been completely shocked by the number of friends who have told me recently that they never wash their face, even when they wear makeup. SHOCKED, I tell you! Images of smeared makeup on white pillowcases aside, it's actually really bad for your skin and can age you faster if you don't have a nightly skincare routine. During the day, our facial skin is exposed to the elements, and by the time the day is over, our skin is covered in a layer of dirt, oil, pollutants, and bacteria. Then if you don't wash your face, you're literally squishing all that gunk into your pores while you sleep. This can cause enlarged, clogged pores, oilier skin, and premature aging. Ick.
On the other hand, when you wash your face before bed, it gives your skin a chance to breathe and absorb any products you use to either prevent moisture-loss, prevent aging, or treat acne-prone skin. Our skin does an amazing thing while we sleep. Our body temperature drops while we sleep which could cause dryness without some added moisturizer. Also, our skin repairs itself from all of those environmental toxins during the day and cell turnover increases. This helps your skin absorb all the benefits from the products you apply after washing. So washing alone is not enough- adding in a good lotion/cream, eye cream, and, my favorite, a facial oil, is the best way to pamper your skin and prevent yourself from looking older than you are. It may take an extra few minutes a night, but it is 100% worth it! I've been washing my face and applying lotion every night since I was a teenager, and people always guess I'm years younger than I am. This is not to brag either; it's my own testimony that you get out what you put in, just like at your job.
Here I'm going to share my nighttime skincare routine. These products have been my tried-and-true recently- I've definitely had good results with other brands in the past, but this is my current routine and I am a total convert with this brand, Beautycounter, because they are so much safer than most of what is available on the market, and they are just as effective. Let me give you just a tiny bit of info about the brand so you can see why I switched and even decided to become a consultant for this amazing company (I'll have another post soon all about it). The European Union bans 1400 chemicals from their skincare products. Canada bans about 600. The US bans 30. Sigh. Why are we so behind?? Beautycounter was founded in order to get safer products into the hands of everyone and impact legislation to create new laws about what goes into our personal care products. Beautycounter has banned over 1500 harmful or questionnable chemicals from their products. We are always so concerned about what we put into our bodies with food daily; why aren't we just as concerned with what we layer on our skin? Our skin does a great job at absorbing what we put on it, so why not switch to safer products? And don't let the 'safer' term fool you into thinking these are lightweights- these products have been just as effective, if not more, than any other product I've tried. And I've tried a lot! As a preface, I have normal to combo skin that is sometimes sensitive and can turn red.
Ok, now time for my routine! It takes me less than 5 minutes start to finish, unless I add in a mask. It also helps my mind start to prepare for sleep.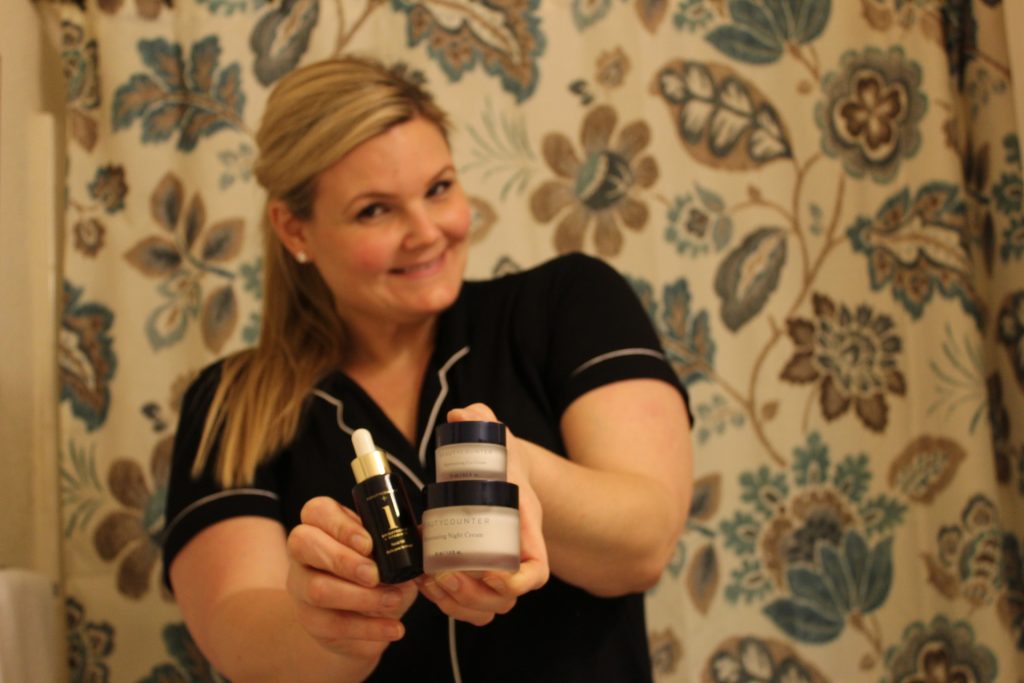 1. First, I wash my face with the Beautycounter Rejuvenating Face Cleanser. Their rejuvenating line is for anti-aging (the nourishing line is for normal/normal to dry skin). I wear full makeup most days, and this cleanser removes all my makeup, but doesn't make my skin feel tight and dry afterwards. And I find that I don't need a lot of it to clean my face- the bottle looks a bit small, but it will last.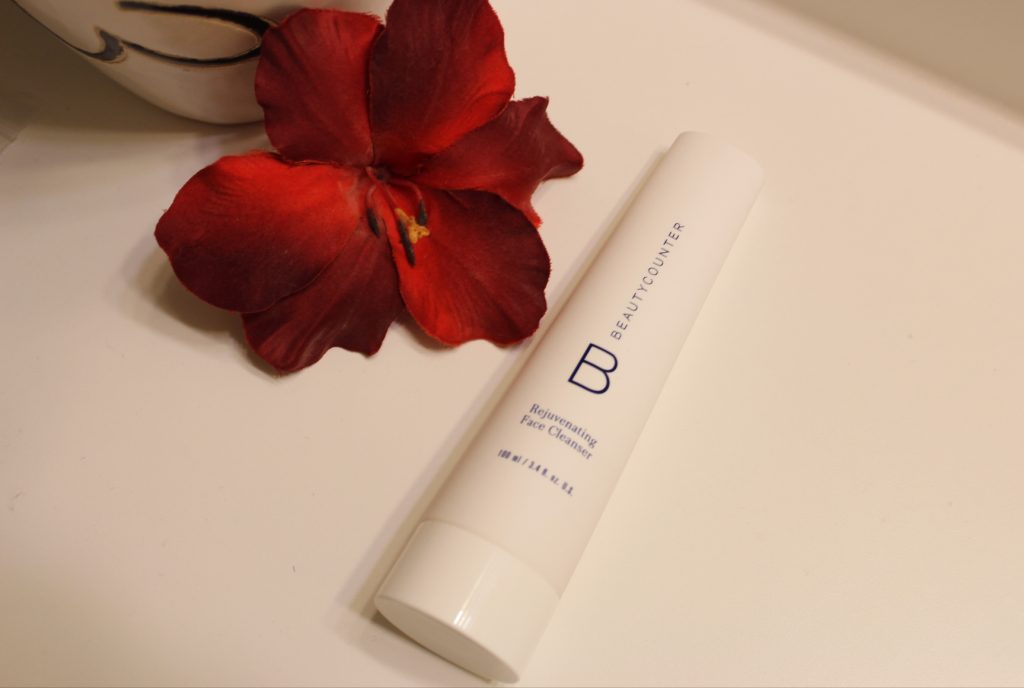 2. Then, two or three times per week, I apply a facial mask after cleansing. I've been using the Beautycounter+ No. 2 Plumping and Peony Facial Mask (also for anti-aging). I leave it on for 10-15 minutes and then it easily rinses off with water. My skin feels so soft and refreshed after this step! They also have two other masks, the No. 1 Brightening and Vitamin C Facial Mask, good for those with spots or who want a brighter complexion; and the No. 3 Balancing and Charcoal Facial Mask, which is good for most skin types and really good for controlling oil and helping with enlarged pores and blackheads. If you want to try all three, Beautycounter has a set for the holidays that is selling fast! See it here.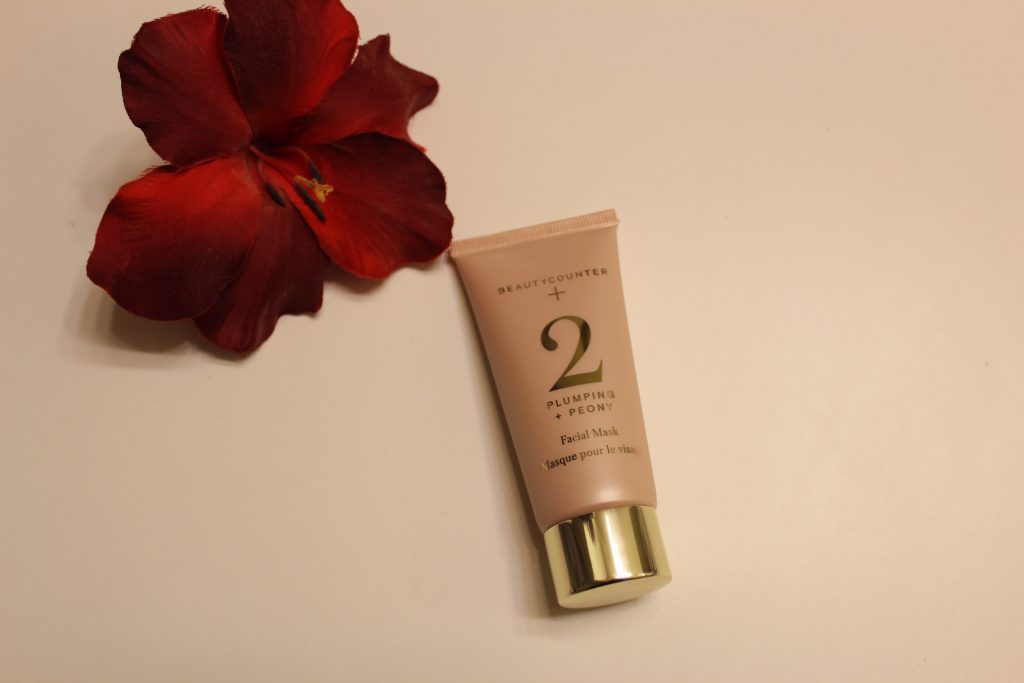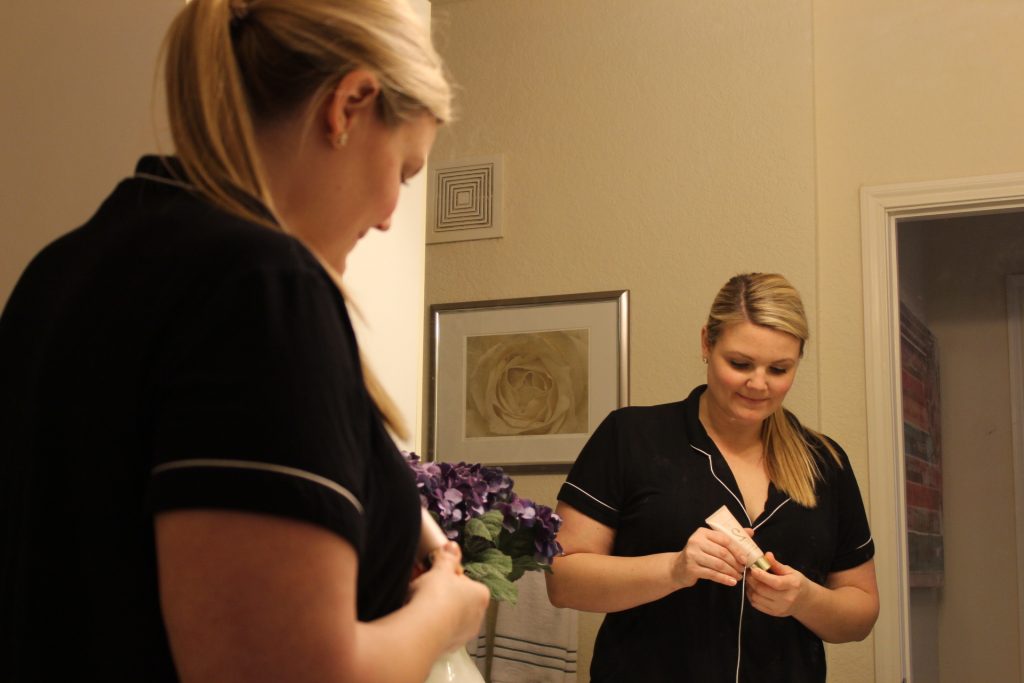 3. Next, I mix four drops of the Beautycounter No. 1 Brightening Facial Oil with about a quarter-size dollop of the Beautycounter Rejuvenating Night Cream. I just mix them together in my hands and smooth it over my face, neck, and decolletage (don't ever forget your neck and chest! They show age even faster!). The facial oil is the Beautycounter product that changed me! When I first heard people singing it's praises, I thought it was silly. I don't have dry skin, so what benefit would it serve? But because I'm a product junkie and will try anything, I went ahead and ordered it. After using it nightly for about two weeks, I started to notice a change in my skin texture. It was so soft and smooth- I kept telling people to touch my skin! And yes, they all thought I was crazy, but agreed that my skin looked and felt pretty great. Now there's no way I won't use a facial oil. Beautycounter has three different oils, and right now they have a set for the holidays for you to try all three for just $28! It is a really fantastic deal, especially if you are iffy about adding a facial oil to your routine. And I feel that the oil works even better with the night cream. My skin is so much softer after using!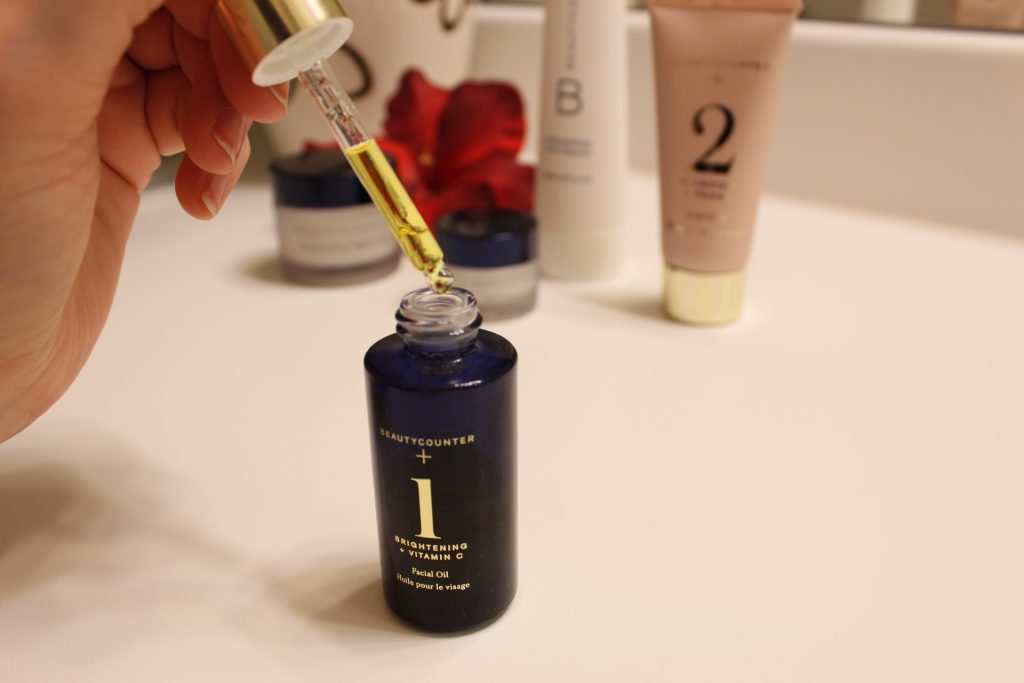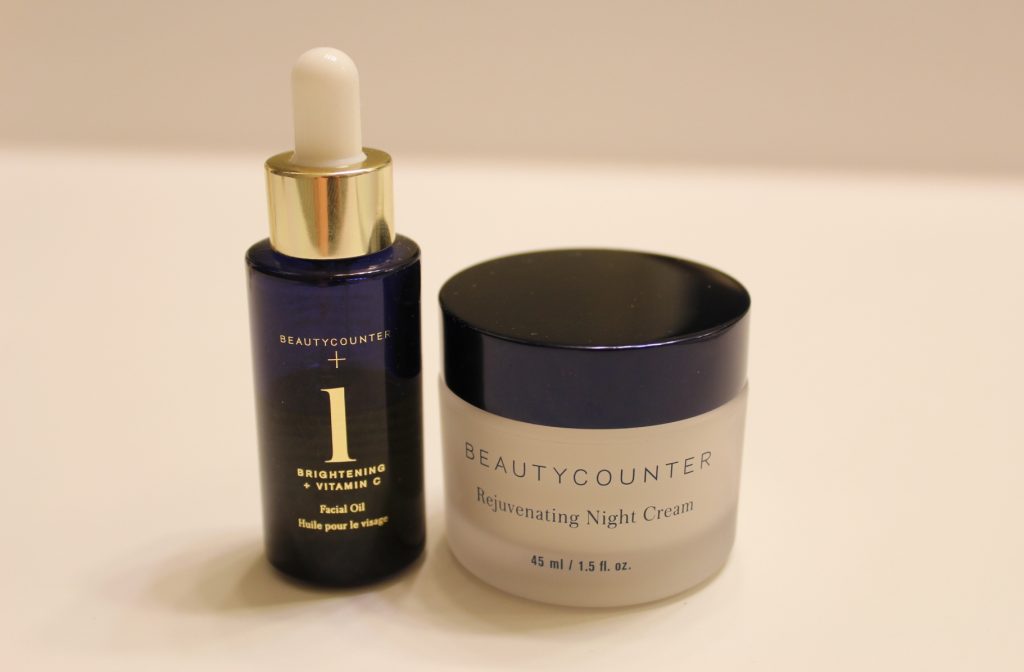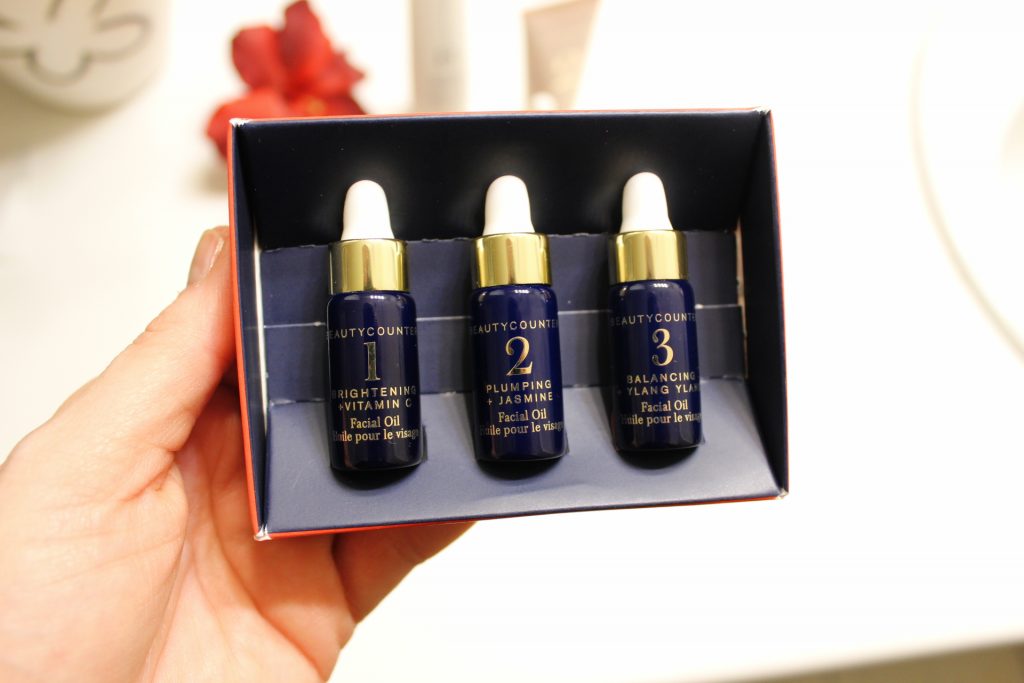 4. Lastly, using my ring finger, I pat the Beautycounter Rejuvenating Eye Cream under and around my eyes. This area is very delicate and thin and your ring finger provides the softest touch. I actually have been using this eye cream day and night, and have found it just as effective, or more, as the most expensive brands. They also carry a Nourishing Eye Cream, which I've heard is amazing as well.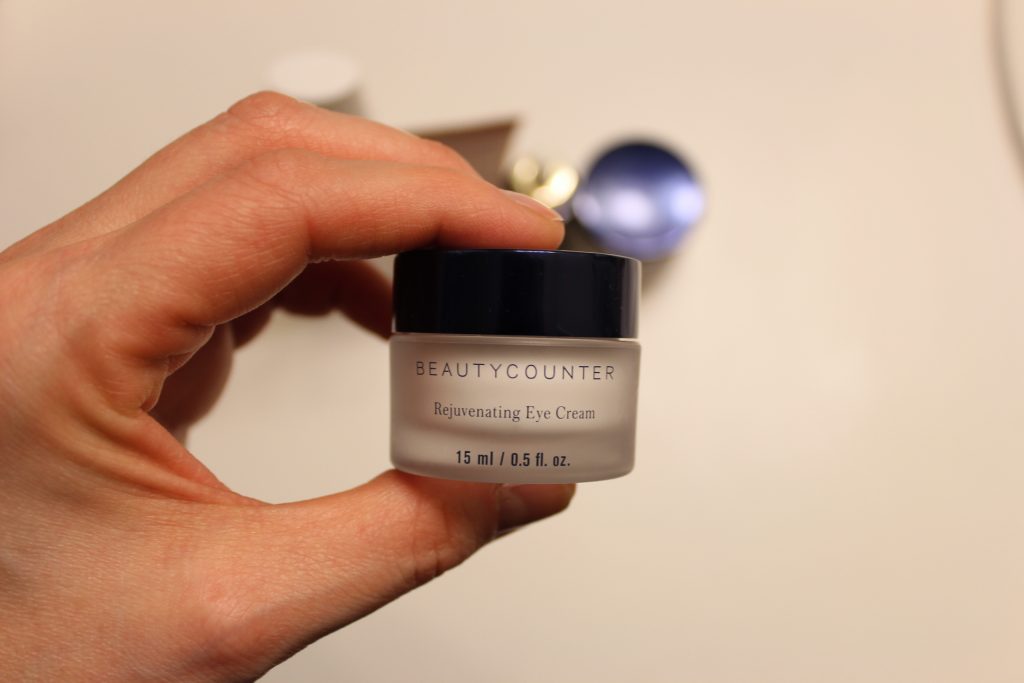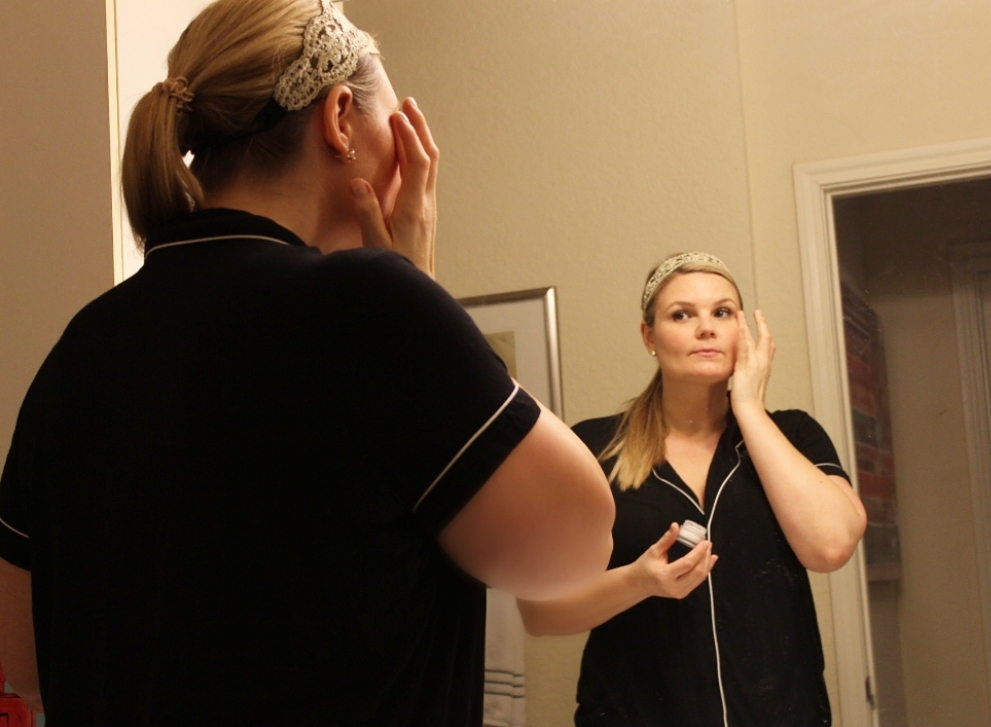 So, if you came here because you already have a nighttime skincare routine but wanted to see what I use, thank you for reading and I hope I've given you some suggestions for great products if you've been shopping around! If you came here without a routine, I hope I've shed some light on the benefits of taking care of your skin every night! If you have any skin concerns and want recommendations for your specific skin type, I'd be so happy to help you out. Just leave me a message below or send me an email (emily@fabulouslyoverdressed.com). I want everyone to have beautiful skin and clean pillowcases!
If you have used Beautycounter, I'd love to hear your feedback and what your favorite products are. Go ahead and leave a comment below!