Tuesday News: Top 5 Purchases for May
Hi friends! It's time again for Tuesday News, featuring my 5 favorite purchases made in the past month. This month was hard to narrow down to just five items because I really have liked everything I bought recently! I have some beauty products I just started using and like so far, so I hope they'll make it to next month's Tuesday News list!
So for May, here's my top five purchases: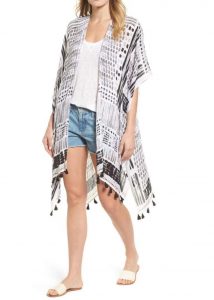 1. Caslon Tassel Printed Ruana
I brought this on my beach vacation last weekend to wear over my bathing suit, and ended up wearing it at some point all three days! It's cute, lightweight, flattering, and can be worn as a beach cover-up or over a tank and jeans. It comes in gray, blue, and red and is only $29!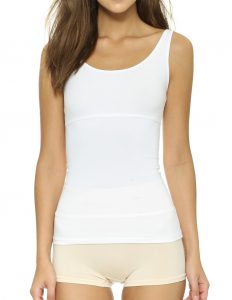 2. Yummie by Heather Thompson 3 Panel Tank
I bought this shaping tank during the Shopbop sale last month, but like it enough that I am planning on purchasing this tank in black at regular price ($48). I frequently wear a tank top under my tops that are a bit sheer, and this one helps smooth everything out. It reduces any bra "bumps" and love handles- that's my kind of undergarment! It's a shaping tank but it's not crazy tight- just enough to make you look a little smoother under your tops or dresses!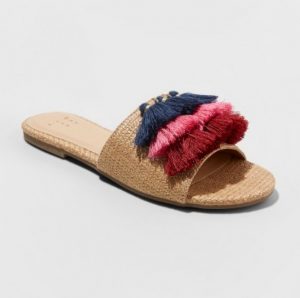 3. A New Day Tassel Raffia Slides
These slides were just too cute not to include! And they're super affordable ($23), so snag them for summer now! Note that they run a little wide, so if you have a narrow foot, these may not work. I am medium width and went down a full size, and they fit well. So cute!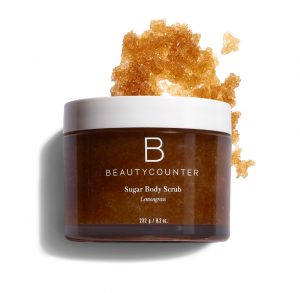 4. Beautycounter Sugar Body Scrub ($40)
Warm temps have arrived, which means sleeveless tops and exposed legs. This toxin-free body scrub is Ah-May-Zing to make your skin so soft and summer-ready. And it smells divine. Seriously guys, this body scrub is the BEST!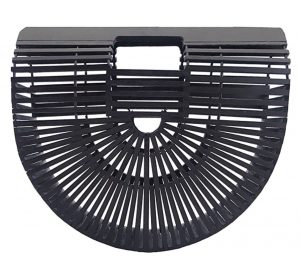 5. Miuco Bamboo Handbag ($39)
I actually purchased this more than a month ago, but I love it and wanted to share it! It seems like everyone has the tan colored Cult Gaia dupe, so in an attempt to not blend in, I purchased it in black. The original version is close to $200, and this identical bag is under $40. It's become the perfect weekend bag for me and I get so many questions about it. And yes, as long as you place any small items, like keys, in a bag before placing in here, they will not fall through the slits!
Do you own any of the items above? I'd love to hear your feedback, or if you have any questions about anything I've listed!