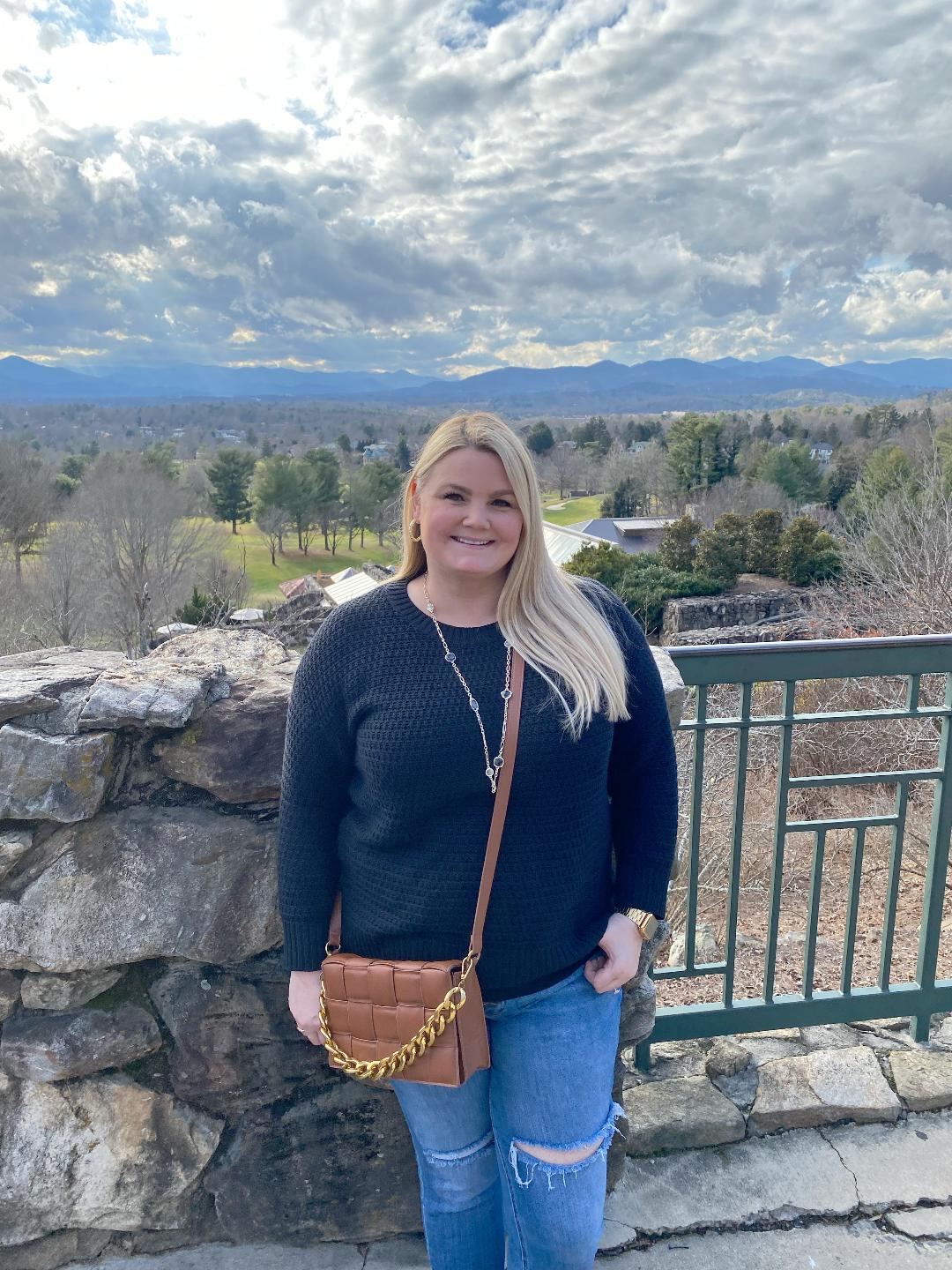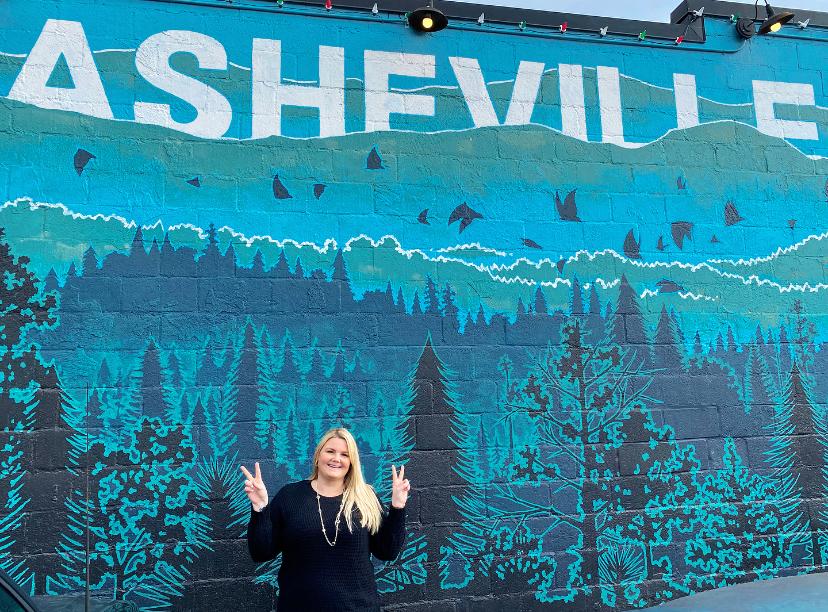 Asheville Travel Guide
We recently spent 3 nights in Asheville and had such a lovely time that I wanted to put together this Asheville travel guide for you if you venture there! Asheville is located in western North Carolina in the Blue Ridge Mountains. While it's not a huge city, it is rich in arts, craft beer, and beautiful scenery. While we didn't have time on this trip to explore the mountains, I recommend visiting the many hiking trails and waterfalls for some breath-taking views.
Included in this travel guide is where we stayed, what we ate, and what we drank- because Asheville is for (craft beer) lovers!
Where We Stayed
Because we were headed to Asheville with a budget in mind, we decided to stay at a more affordable chain hotel rather than in a boutique or trendy hotel downtown. We stayed at Comfort Inn & Suites by Radisson Westgate (22 Westgate Pkwy, Asheville, NC 28806). It was very clean, with large rooms and a very friendly staff. It was also only a 5 minute drive to the heart of the quaint downtown area of Asheville, as well as close to multiple other attractions in the area.
Where We Ate
I have a rule when I travel- no chain restaurants that I can find at home! I researched for the highest rated, yet still affordable, restaurants near downtown Asheville and here is where we ended up:
Mayfel's: We ate dinner here when we arrived later in the day our first night in Asheville. Chris and I both ordered the Po'Boy- he had it with meat and I had the vegan option. Both were good and despite the server shortage at the restaurant, the staff was very nice and the service was good.
Sierra Nevada: This was our third time eating at Sierra Nevada and is one of my favorite places in Asheville! It's a huge brewery with a restaurant, as well as gardens, fire pits, a kid's play area, and concert stage in their expansive backyard. The food is great, beer is fantastic, and the atmosphere can't be beat! A definite must visit while there!
Edison at Omni Grove Park Inn: In all honesty, we picked this specific restaurant of the many restaurants inside the Grove Park Inn because it had available reservations! But it ended up being lovely! The Grove Park Inn has beautiful views of the mountains, so we were seated next to a window for the views (make sure to ask for a window seat or patio table!). The food was very good- we had the pimento cheese toast as an appetizer and it was delicious! The service was slow but it may have just been a busy time of the season. We heard that January-March is the the slow season for tourists in the area and may be a good time to visit if you want to avoid crowds. Also note that valet parking at Grove Park Inn is $35, and self parking is $25. You may want to consider an Uber or Lyft!
Tupelo Honey: I heard a lot about this restaurant so I made sure we made a reservation at the downtown location for our last night in Asheville. We started with the Biscuits and they were DIVINE with the jam and butter! Get them! Our meals were tasty too, although I wasn't blown away or anything like that. It's worth trying though!
Biscuit Head: We stopped here for breakfast on our way out of Asheville. It gets very busy, so you may have to wait at this counter-service restaurant. We both ordered biscuit sandwiches which were very tasty! I would definitely go back and would recommend you try it too!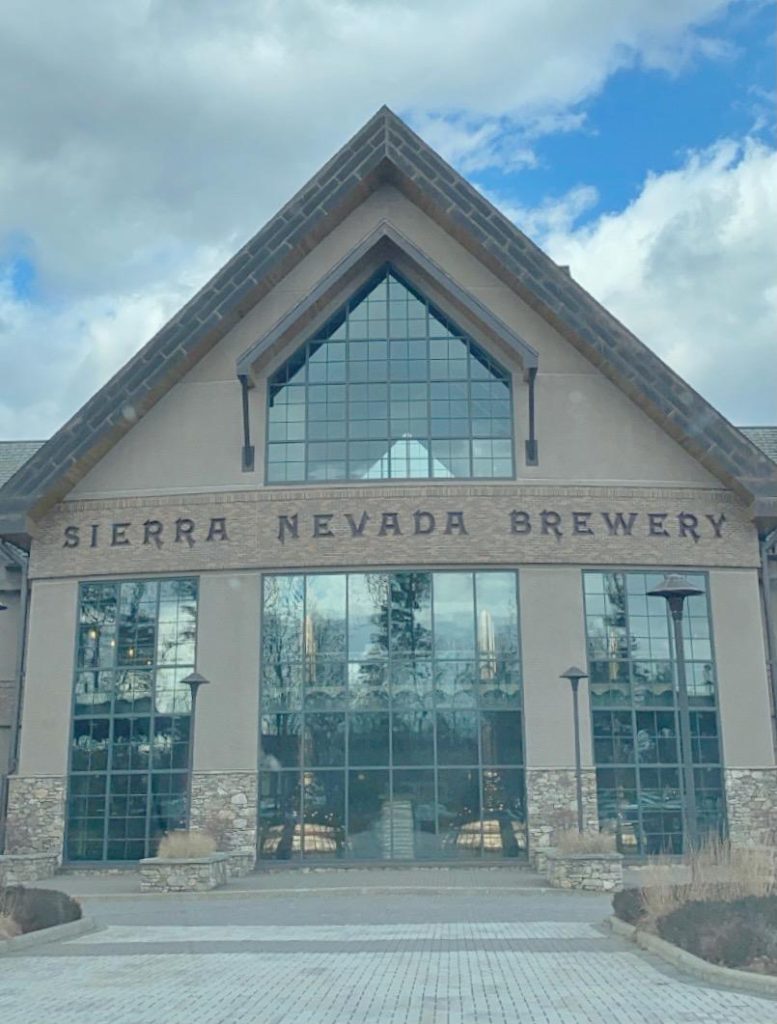 Where We Drank
Asheville is known for it's huge craft beer scene. If you are a beer fan, Asheville should be on your travel list! We brewery-hopped one day after lunch to the below breweries and I recommend them all. All of these specific breweries are in the same area and are walking distance to each other: Green Man Brewery, Burial Beer Co., and Wicked Weed Funkatorium. Wicked Weed also has a full restaurant menu.
I also recommend visiting New Belgium Brewery in Asheville and doing one of their tours. We did the tour the last time we were in town and it was so fun! And they give you beer samples along the way of course!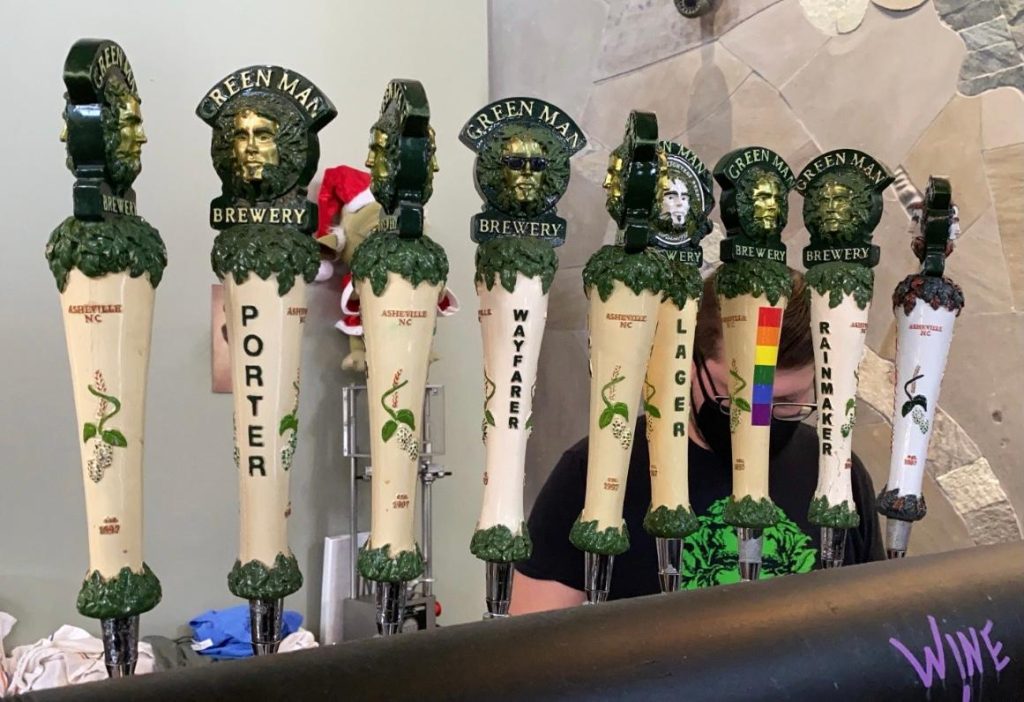 What Else We Did
While it seems that most of our time in Asheville was spent eating and drinking (it was!), we did manage to explore the art scene a bit.
Asheville has tons of beautiful and interesting murals throughout the city, but we visited the murals in the River Arts District and in West Asheville. The "Asheville" mural at the beginning of this post is located in West Asheville on the side wall of Haywood Common (507 Haywood Road, Asheville, NC 28806).
We also visited the graffiti-heavy Silos located in the River Arts District (formerly the Good Vibes Silos located on Westwood Place). There were so many more murals we did not take pics of, but all you have to do is drive around that area and you will find many!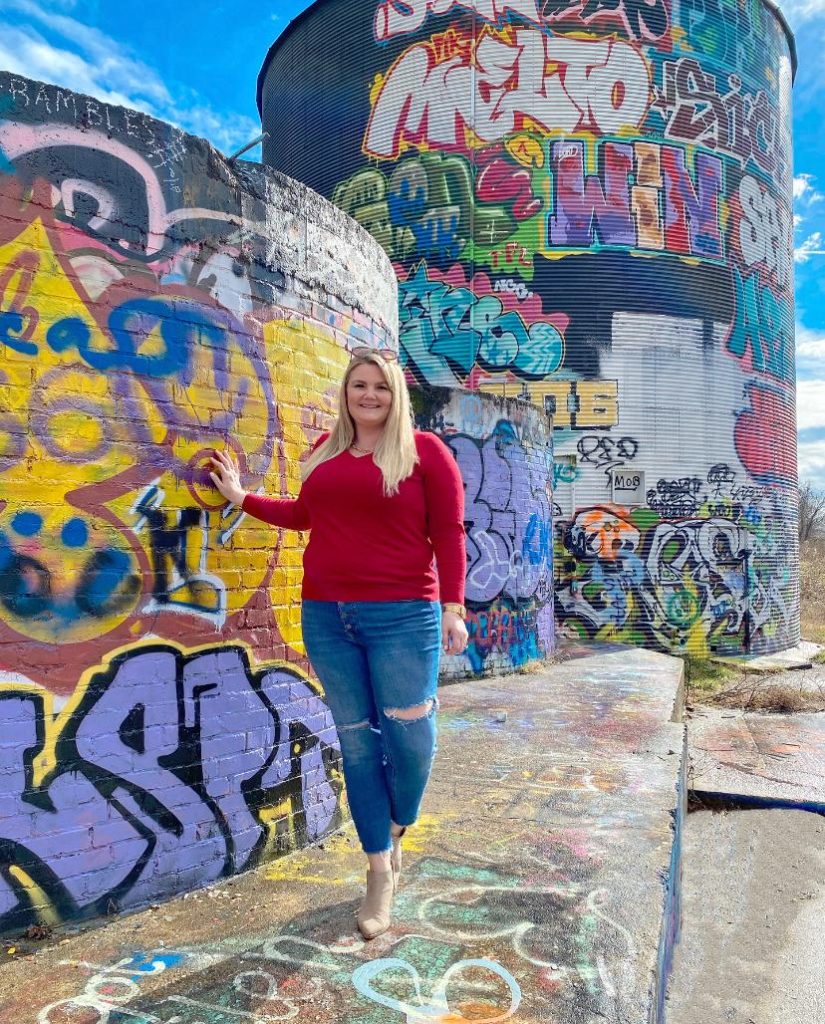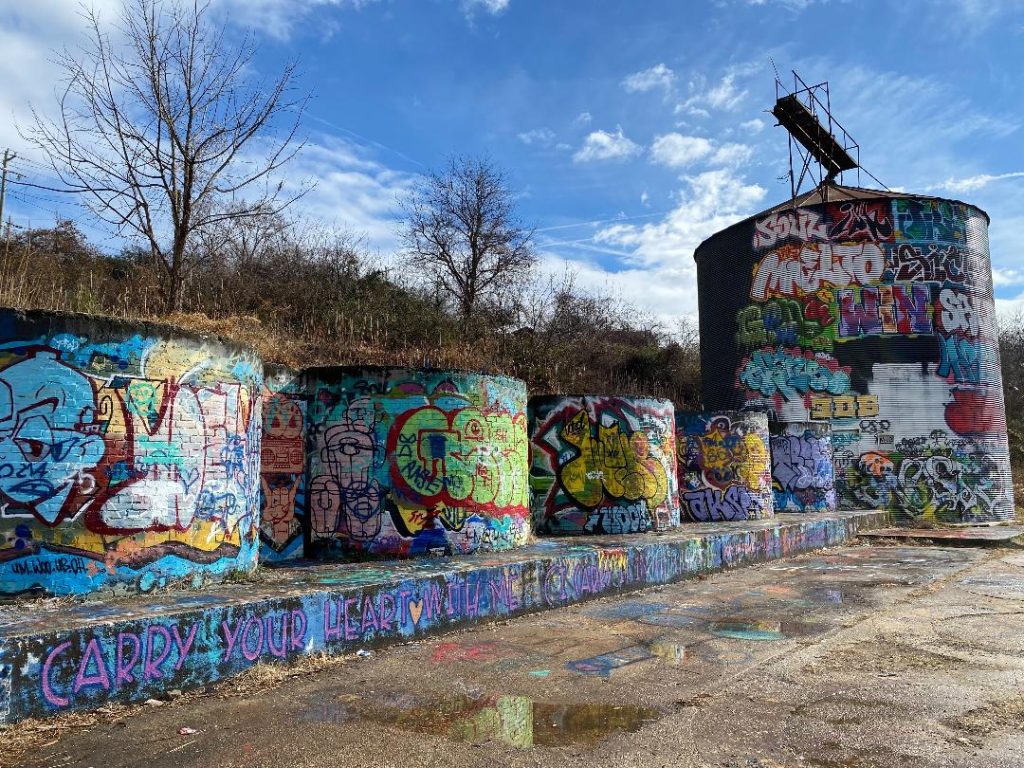 A Final Note!
I have to point out that although Asheville is suffering from restaurant staffing shortages, just like everyone else across the country, everyone working there was SO nice and friendly. It was quite refreshing! I would make reservations at the restaurants ahead of time to ensure you can get a table. On our first night, several restaurants were only taking those with reservations so it took us a while to find a place to eat where we could just walk in!

Have you been to Asheville? If you have, did I miss any must-visit places? Leave them below!
P.S. Looking for more travel inspo? Check out my Boston & Connecticut travel guide here and my New York City guide here!