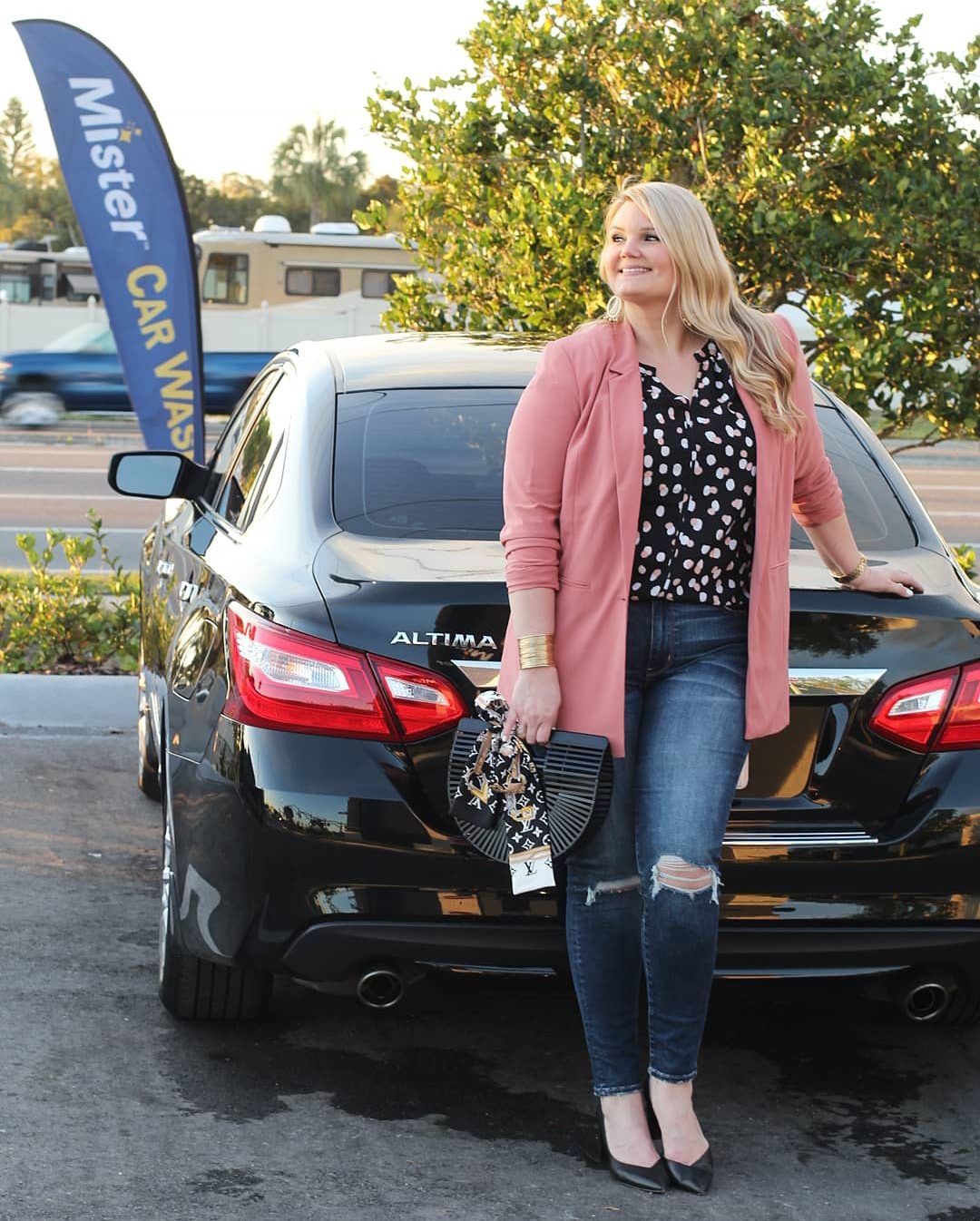 This post is a sponsored collaboration with Mister Car Wash, but all opinions, writing, and photos are my own. Without these awesome collaborations, Fabulously Overdressed could not exist!
How many hours per week do you spend in your car? I admit I spend probably way too much time driving around! For my full-time job, I work in three different counties at five different office buildings, so I am always driving somewhere. Not only do I put a lot of miles on my car, I also eat in my car a lot. Sometimes that's the only way I can have breakfast or lunch while traveling. Oh, and did I mention that I'm a klutz? You know that space between the driver's seat and the middle console? That's a black hole of crumbs in my car!
When Mister Car Wash reached out to me to collaborate, I was excited. My car could finally be consistently clean, inside and out! I admit that I hardly ever wash my car, except for the sporadic gas station drive-through washes that never really get my car completely clean. I attended the grand opening of the Mister Car Wash location in Tavares, Florida a few weeks ago and was super impressed. First of all, the people working there were so nice and helpful. Second, after driving my car through the wash, my car seriously never looked so clean and shiny. And third, Mister Car Wash gives back to the community and their employees, and I thought that was so amazing!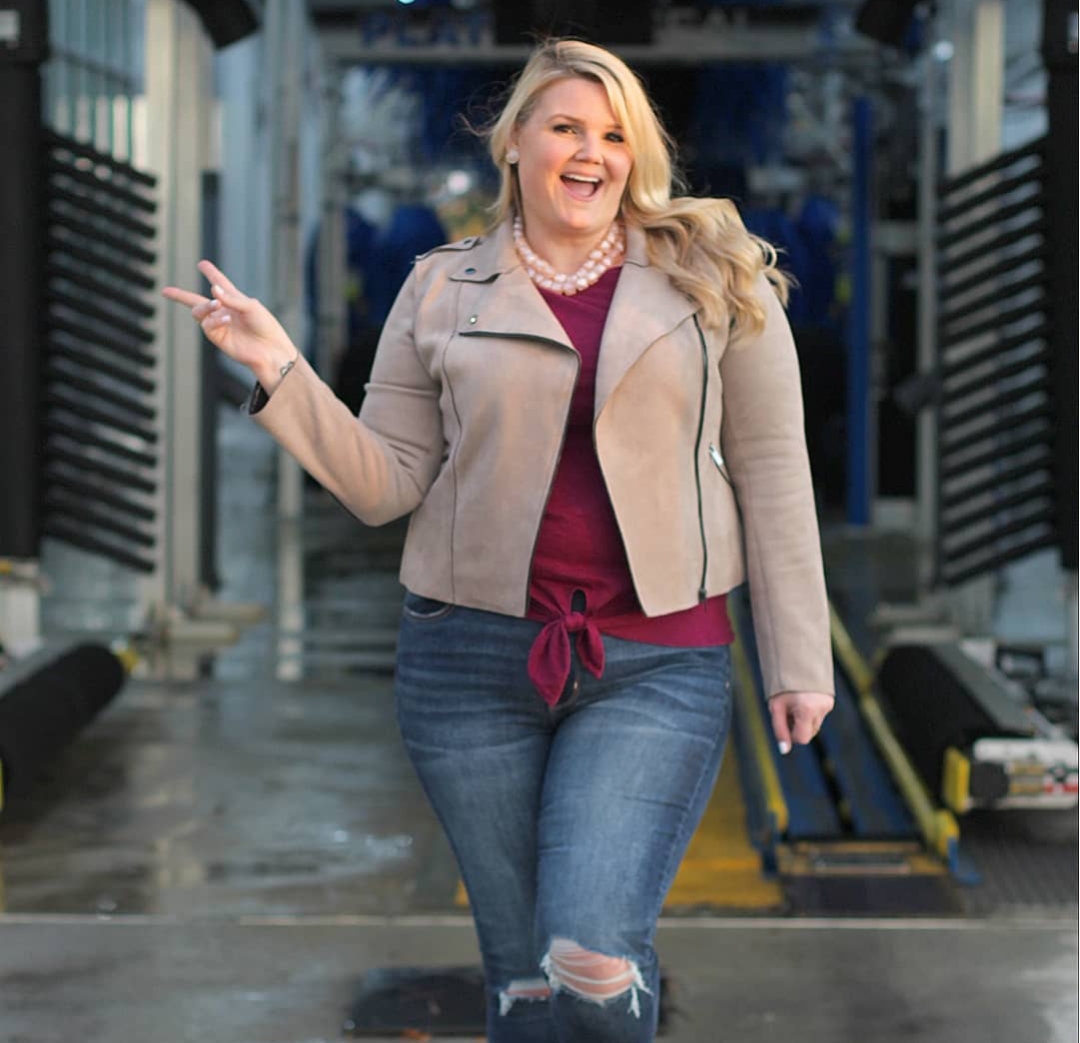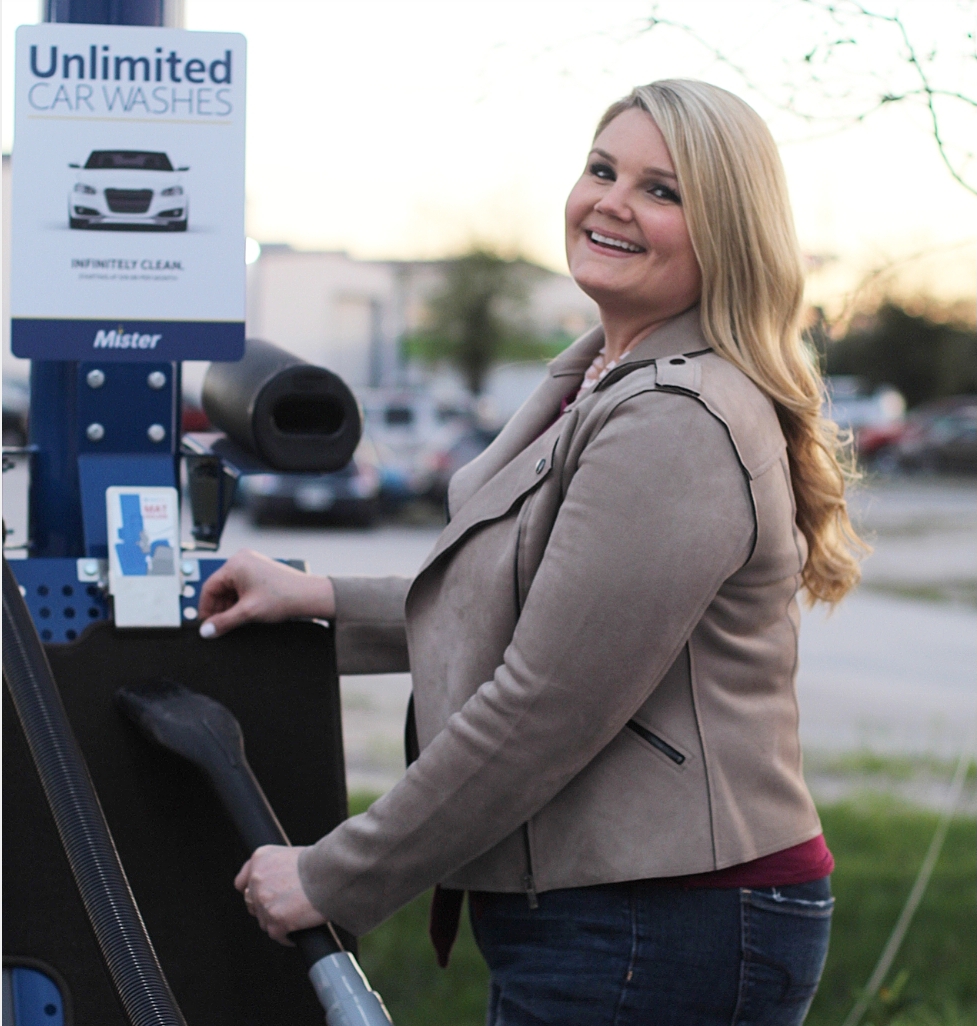 You can purchase an Unlimited Wash Club membership to Mister Car Wash, and go as much as you want, or you can pay per wash. I recommend the Unlimited Wash Club for sure! I now have a monthly unlimited membership and have actually had my car washed more in the last few weeks than I had in the previous year! Sometimes I just drive through the wash to focus on the exterior, but I usually will also use the free vacuums, which has definitely helped the "black hole of crumbs" situation! Even my boyfriend noticed how good my car looks, and a friend of mine even asked if I bought a new car because it looked so nice! And the wash only takes a couple of minutes to drive through so it's very convenient. Their wash has signature products including a platinum seal, Hot Shine Carnauba Wax, Wheel Polish, Tire Shine, Repel Shield, and an underbody wash. All of these add up to a sparkling car for me!
Mister Car Wash is located in 21 states and operates 287 car washes (they also have 33 express oil change locations). You can find the one closest to you here. In 2017, Mister Car Wash gave away almost $900,000 in sponsorships, donations, grants, and scholarships. They also awarded $46,000 in grants to local classrooms through the Inspiring Futures-Teacher Appreciation program in 2018. Mister Car Wash gives a lot back to their employees and families as well, including awarding $35,000 in scholarships last year. These are just some of the reasons that I completely support Mister Car Wash and have been recommending them to everyone! Plus, they will make your car look so fab!