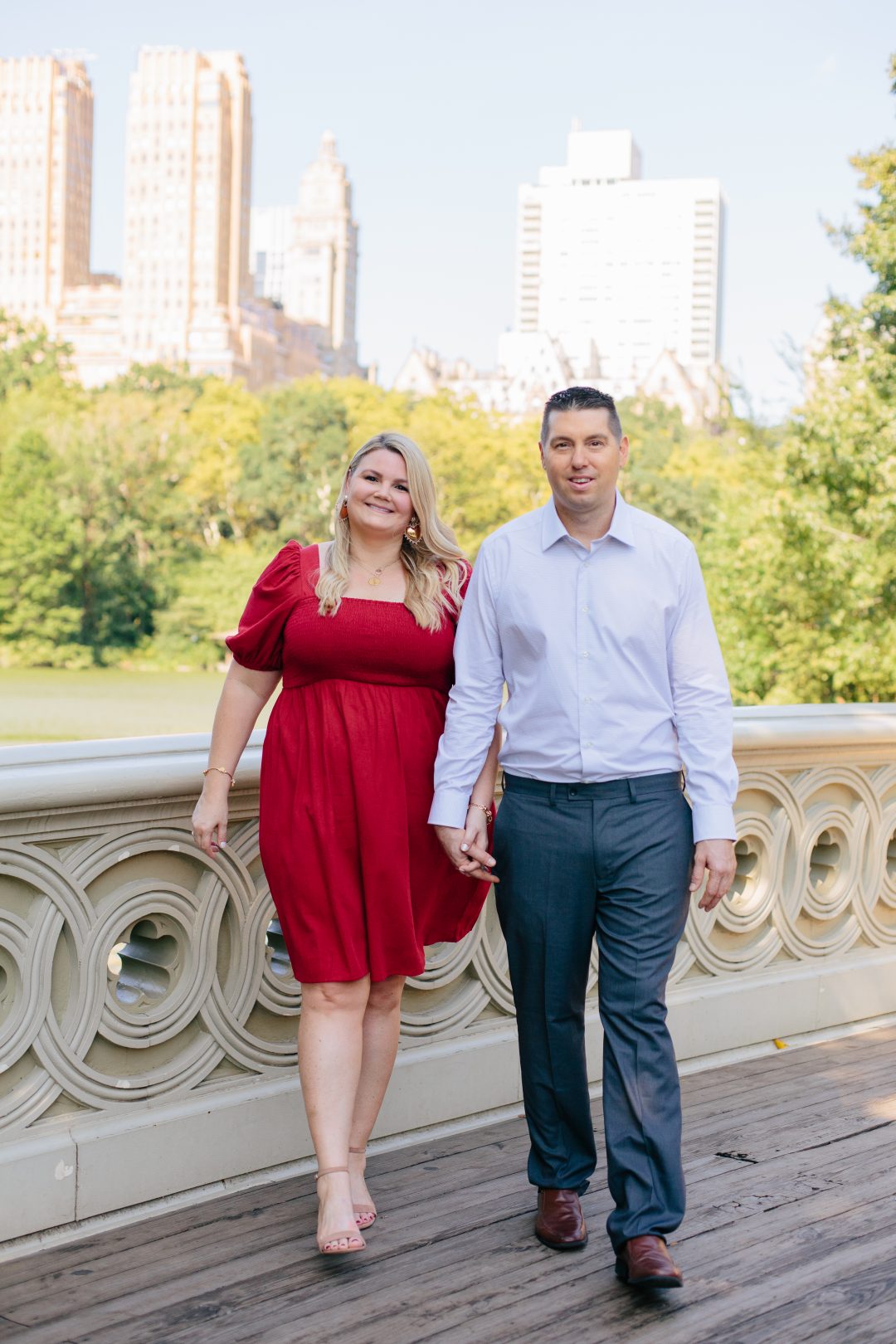 Whenever I hear someone has gotten engaged, I always want to know how they met, how long they've dated, and what their plans are for the wedding. Basically, I want to know everything! I'm always interested in other people's stories and an engagement is no exception! If you've been following me on Instagram or Facebook, you know that Chris and I recently got engaged (in NYC!). We were lucky enough to schedule an engagement shoot in Central Park with Pret-A-Provost while there, and the photos came out better than I could have imagined! I've included a few in this post.
The Story of Us
So, here is the story of us. How and when we met and our plans for the wedding (so far!).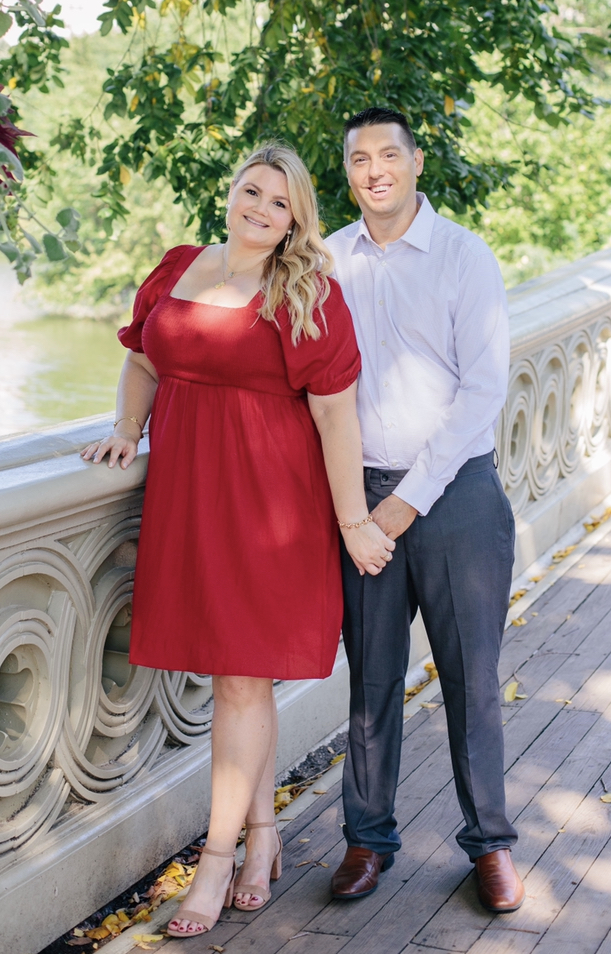 How We Met
Back in 2009, I had recently moved to Orlando. I was out on a date with a guy named Mike whom I met online. It was maybe our 3rd or 4th date. We went to Cowboys, a country bar, for drinks and dancing. Mind you, I was not entirely happy with Mike- I hate to say this but I kept going out with him to have something to do on the weekends! But while at Cowboys, after a few beers, I was standing on the dance floor, abandoned by Mike because I didn't know how to line dance. I looked over to my left, and there was Chris, with a goofy smile, wearing a tux, looking at me.
Chris and I walked to each other and started doing our own dance (yes, he also had a few drinks!). We were laughing and having a good time, the country line-dance rejects. We chatted a bit (or yelled) over the loud music and exchanged phone numbers. In the moment I was saving his number in my phone, Mike walked over and asked what I was doing. So I proceeded to lie and tell him Chris was an old friend and we were catching up.
Chris was there with a few other friends- they came there after his brother's wedding, hence the tux. I kept "running into" him and his friends during the night, and his friend's girlfriend totally had my back and pretended we were already best friends (that's real women supporting women!). Although I still let Mike drive me home later that night, I never heard from him again. Shocker, I know!
Our First Date and the Breakup
A few days later, I texted Chris and we decided to meet up at a sports bar later that week. I wouldn't consider it our first date since it was really casual and his friend was there, but it was fun. We played games and chatted and got along great. Our first "real" date was to the movies a week later. We met there and Chris was late. So late in fact, that we had to go to a later movie because we missed the first one. And this is why I now tell him we have to leave the house 15 minutes earlier than we actually have to, because he's one of those "late people!"
We dated for about 7 months. And then Chris got scared. He said he just wasn't ready for a relationship. Ugh. We broke up. It didn't last long though because we then dated off and on for several years after that. On one of our "off" periods, I started dating someone else and almost got engaged to this other guy. It was crazy and fast, and I thank my lucky stars to this day that it didn't work out with that other guy!
After the breakup with the other guy, Chris reached out. We met up. And of course it was like old times! We seemed to both be in the same place this time. A month or so later, Chris moved into my apartment. That was five years ago now. So like they say, the rest is history!
The Engagement
Like most couples who have been together for years, Chris and I talked about getting married. But I will say that although he would refer to me as his "future wife," he would still sometimes avoid the engagement discussion and tell me I was pressuring him. That may be the most annoying thing a man can say, especially after living together for 5 years!
After I planned out our September 2021 trip to NYC, Chris planned out the engagement (unbeknownst to me!). The day we arrived in New York, he had the hotel room decorated with roses and lights and got down on one knee and asked me to marry him. It was the sweetest thing! I have some video footage of the hotel room on my IG Reels here.
The Wedding
I always wanted a February wedding. In Florida, there is such a short window of perfect weather with no risk of hurricanes or downpours or 100% humidity, so February is a great time here. Our wedding date is set for February of 2023. There was no way I could plan the way I wanted by February 2022, so 2023 is it! We are currently deciding on a venue and then will go from there. We plan on having a guest list under 100- likely around 70-80. And definitely having good food, an open bar, and an amazing DJ! I want the reception to be a party!
Other than that, that has all that has been decided so far. I will keep you all updated as we plan out more! And as always, follow me on Instagram for so much more on the wedding!
And there you have it- the story of us!