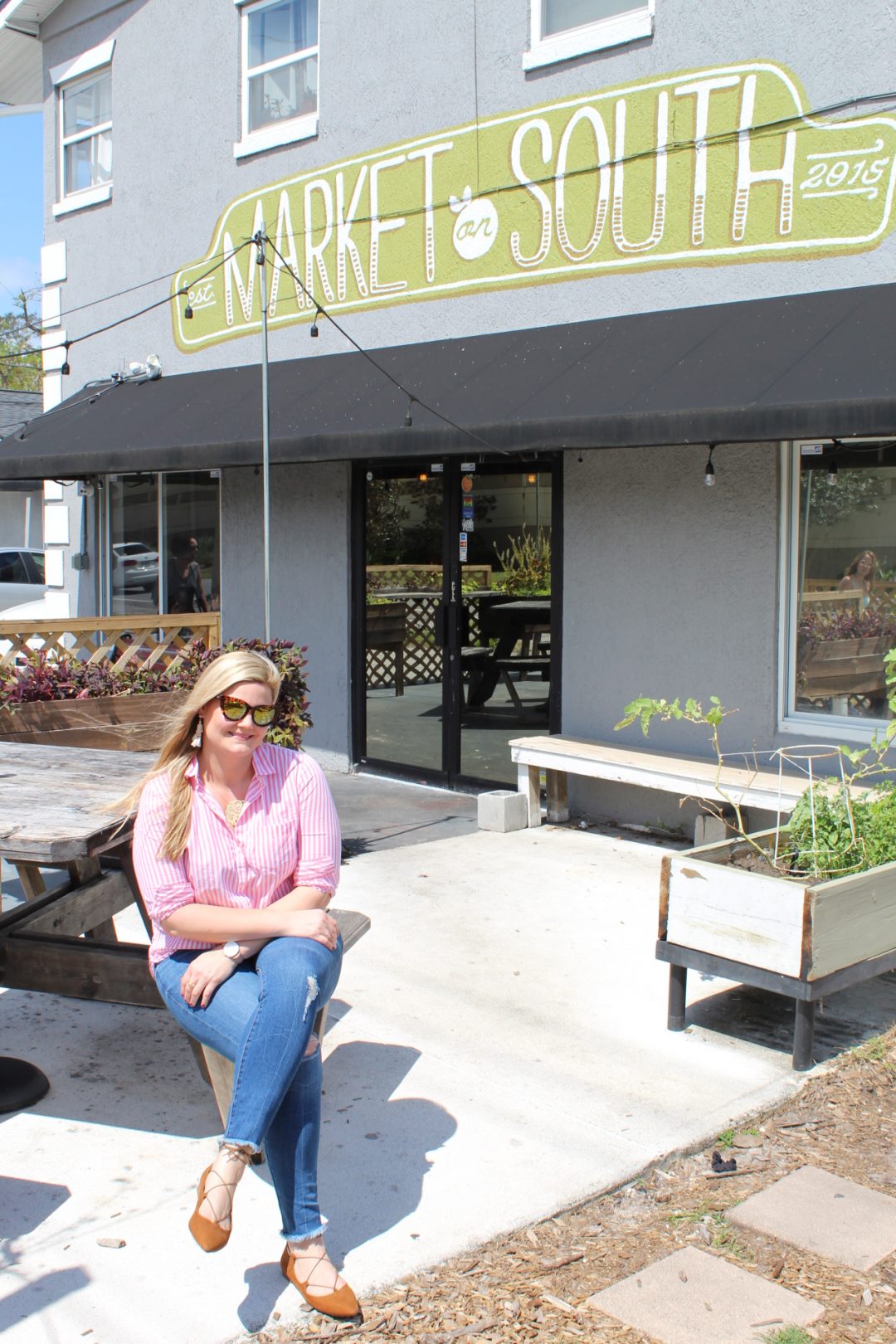 Best Orlando Vegetarian Restaurants
Eight years ago, I stopped eating meat (I'll go more into the reasons why in a future blog post!). For about a year or so, I was strictly vegan and also cut out eggs and dairy. After some time, I relaxed a bit and decided that if my pasta marinara at a restaurant came out with a sprinkle of parmesan on it, or if we were celebrating a birthday and someone baked a cake with an egg, I wasn't going to send it back or decline a piece of cake (cake is my weakness!). But I follow a 100% vegan diet at home, and get very excited when I'm able to eat vegan while I'm out. I wanted to share my favorite Orlando vegetarian and vegan restaurants here with you all, whether you're a local or just in town visiting Disney World! *All of these restaurants are available for takeout and delivery currently!*
Best Orlando Vegetarian Restaurants
Orlando happens to have an amazing selection of plant-based eateries- so many choices for delicious, homemade goodness, that it was hard to narrow down my favorite vegetarian and vegan restaurants. So I chose the places I frequent the most (that are close to downtown Orlando, where I live), and compiled them here for you. If you are a local, or visiting Orlando, and you want to try out the best vegan or vegetarian food, try these places out! I've also listed some other places at the bottom that I may not frequent as much, but are still pretty amazing.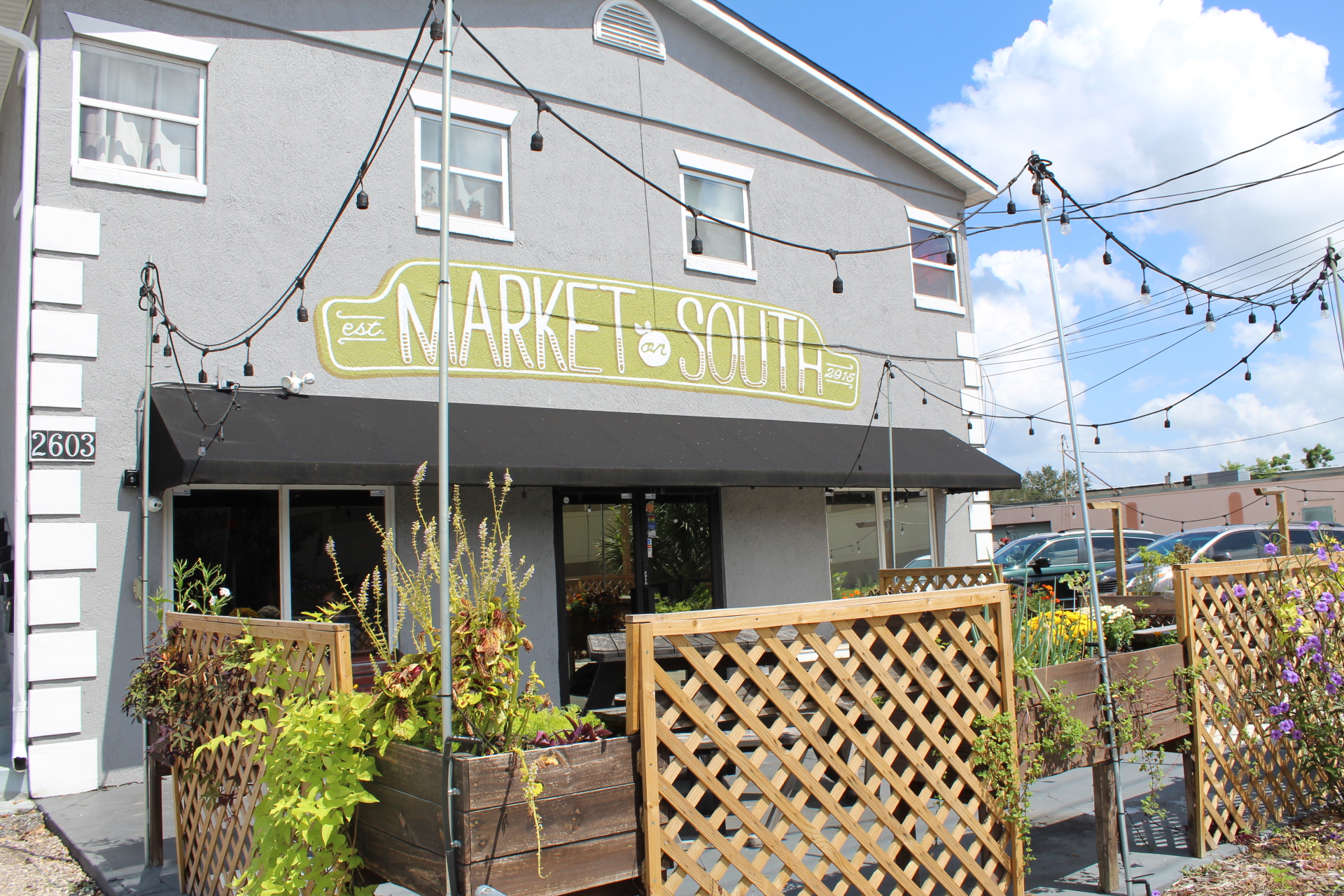 Dixie Dharma is my go-to place for homemade, delicious 100% vegan food. My favorites are the Fried Green Tomato sandwich and the Orangebird sandwich with a side of Tater Salad or Mac n' Cheese. It is SO good. They also have a few other sandwiches, tacos, salads, and hot "dawgs." Everything is 100% vegan here, but if you aren't vegan, you will still love it. Just writing about it is making me crave it! They also serve craft beers and wine. Dixie Dharma is located in Market at South, which is a shared counter service restaurant that also houses the vegan bakery Valhalla, which is next on my list!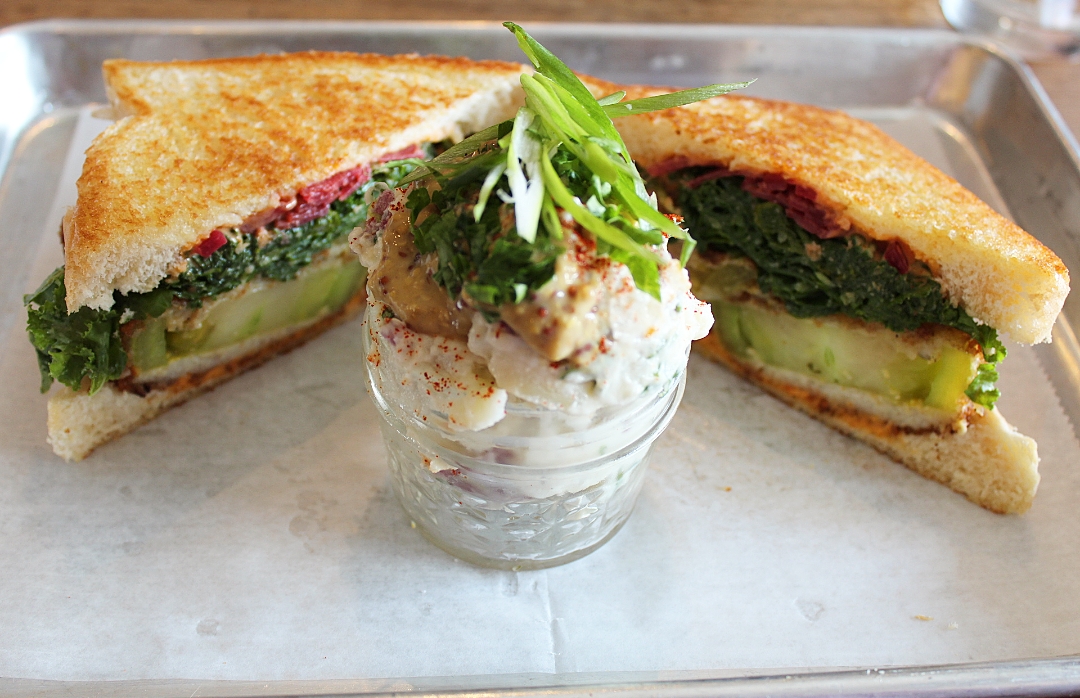 2. Valhalla Bakery at Market on South (
2603 E South St, Orlando, FL 32803) 

/ Valkyrie Bakery  (

12226 Corporate Blvd, Orlando, FL 32817)

While technically not a restaurant, I had to include Valhalla and Valkyrie on this list. Valhalla is housed in the same space with Dixie Dharma at Market on South. They are famous for their huge square doughnuts, but also have cakes, cupcakes, bars, and multiple other bakery items. They are 100% vegan, and so popular that they opened a second location. Valkyrie is located near the University of Central Florida on the east side, and serves mainly just the doughnuts, but does have the most fantastic looking ice cream and doughnut combos I've ever seen!  Please go check both locations out- they are simply amazing!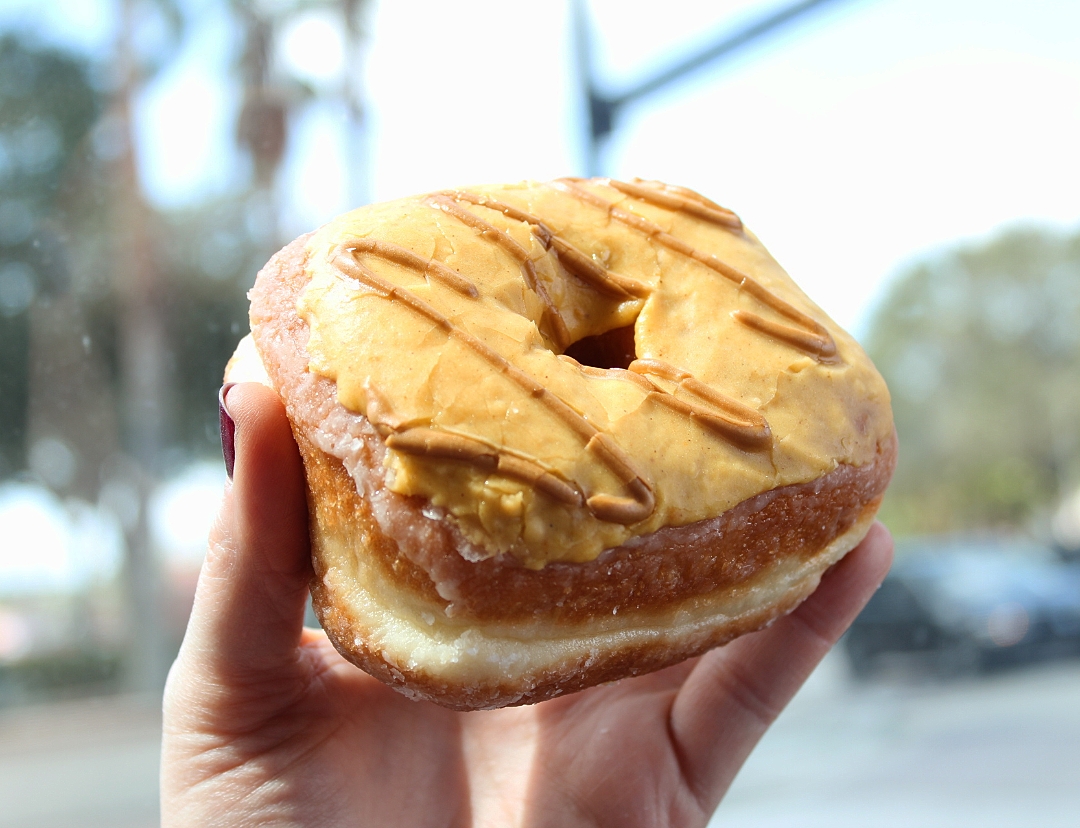 3. Ethos Vegan Kitchen 
(
601 South New York Ave, Winter Park, FL 32789)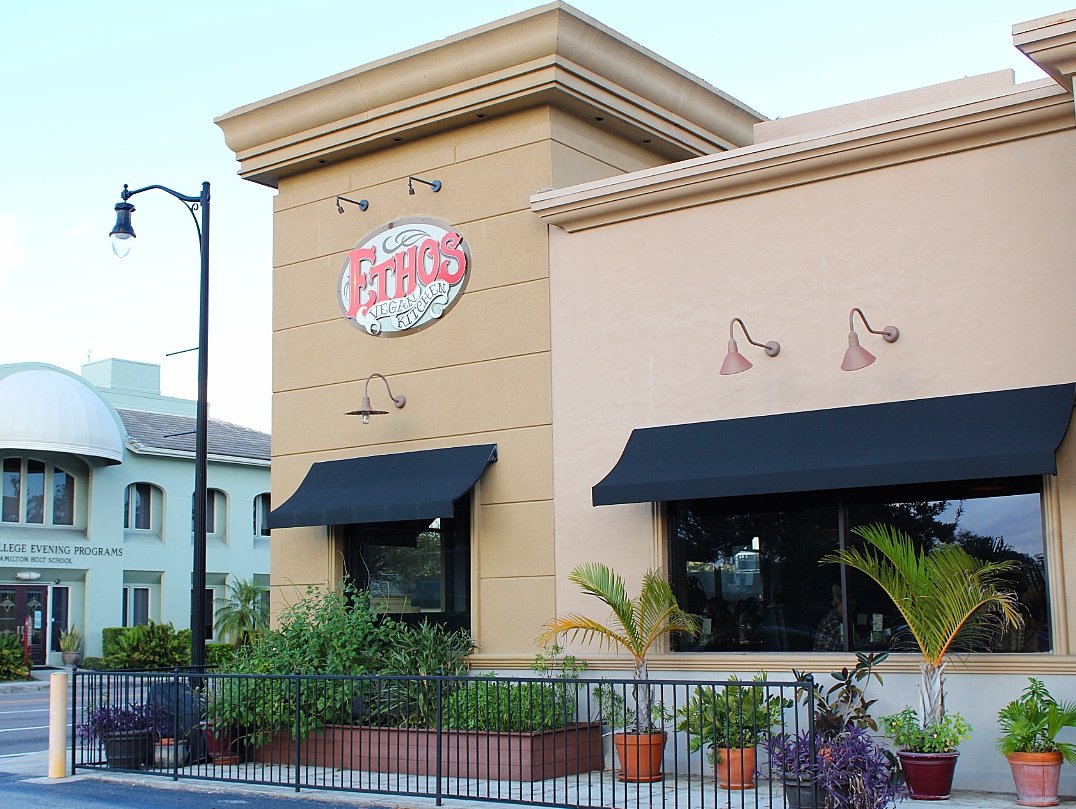 Ethos is the first 100% vegan restaurant I tried once I stopped eating meat. They have an expansive menu of sandwiches, wraps, burgers, pastas, pizza, and salads too. If you are new to eating a veg diet, or want to take a meat-eater to dinner, this is the place to go. Their food is all based off of meat dishes, but made vegan. The food is rich and delicious and could sway even the most die-hard meat-eater. Both my boyfriend, who will never stop eating meat, and my grandmother, who is pretty old-school when it comes to needing either chicken or beef with each meal, enjoyed Ethos. It is a full service table restaurant with a large bar. Also make sure to take some of their cookies to go- they are so good!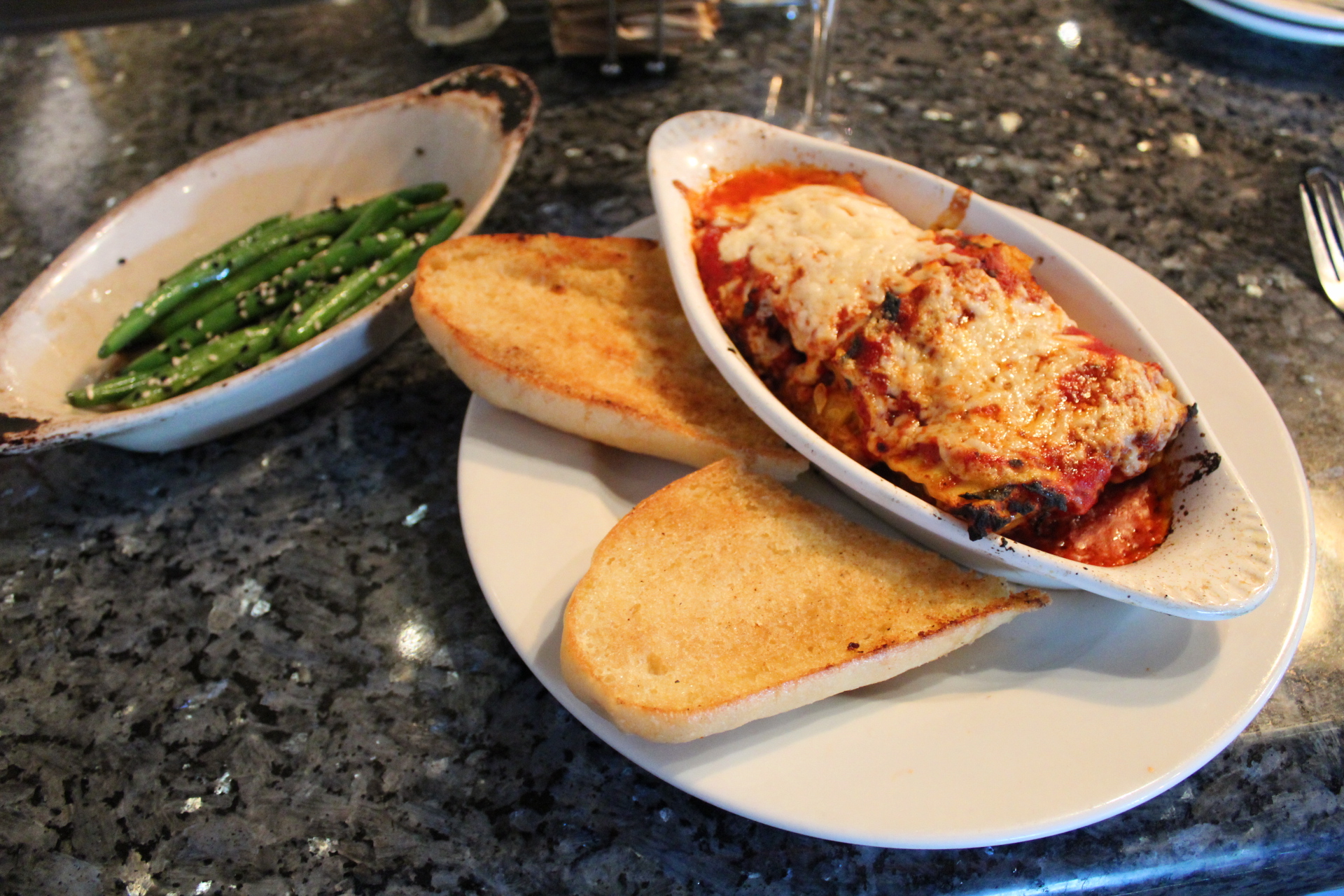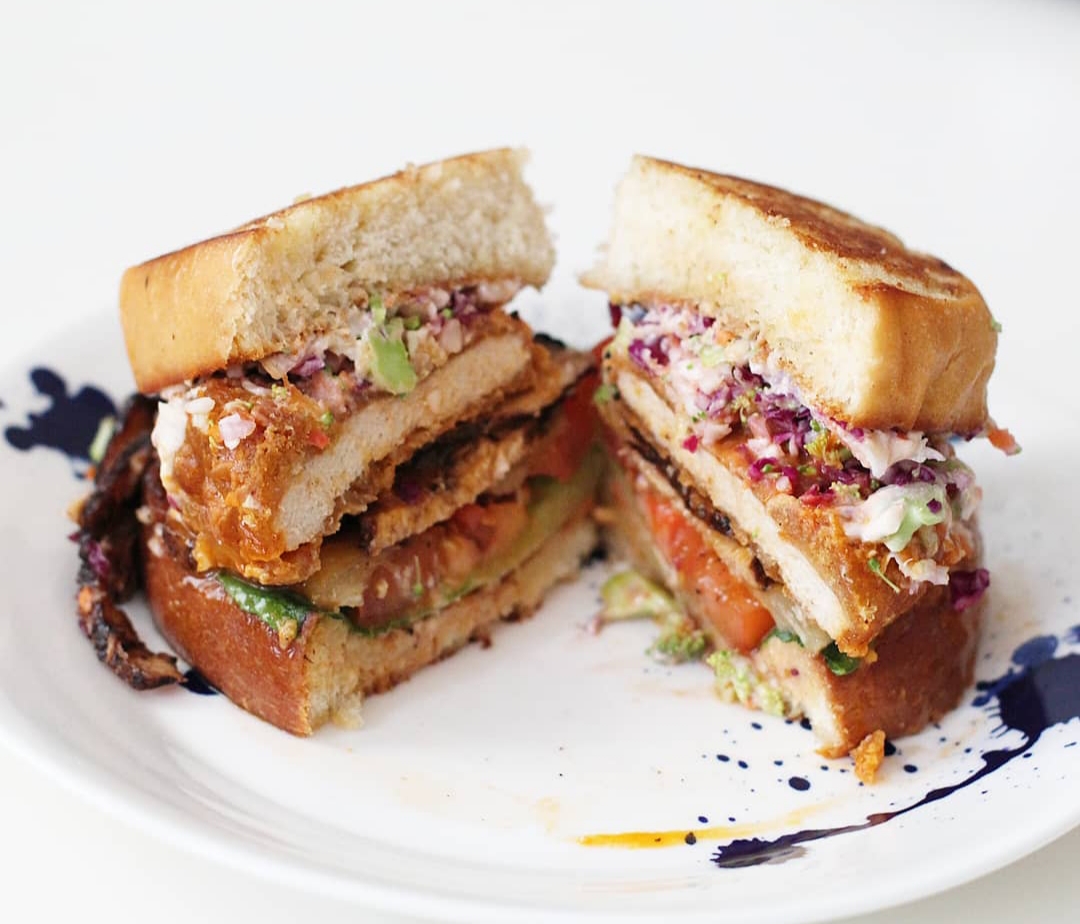 I just recently tried DaJen eats for the first time, and I have no idea why I waited so long! It's a small cafe with fast service, and the food is divine. It is fully vegan with a Jamaican flair. The menu includes "sammiches," like the Buffalo Chick'n (my favorite) and the Jerk Chick'n Sammich. Or you can get the Identity Crisis, which is a combo of the Jerk and Buffalo (pictured above). You can also order a bowl with a variety of toppings and a base of Jamaican rice and peas. DaJen Eats also serves "Irie" Cream by the scoop or in a shake.
5. Hungry Pants (3421 S Orange Ave, Orlando, FL 32806)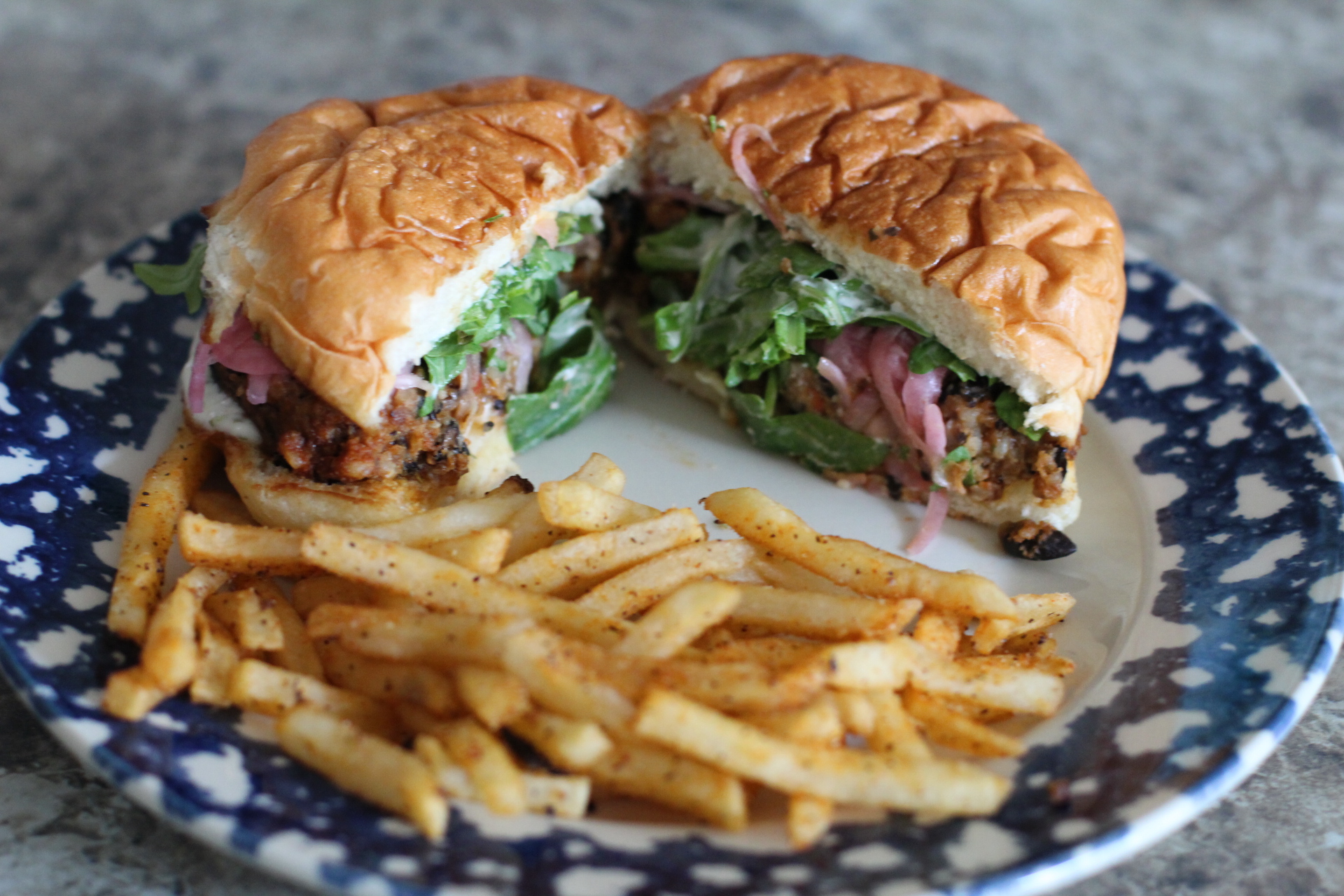 Hungry Pants is relatively new to Orlando and caters to the "plant-curious." They do serve non-meat options along with their veggie dishes (my boyfriend eats meat and loves their cheeseburger). The food is yummy and filling! My favorite dish is the vegan CLT sandwich (with tempeh). And you must try their sour orange pie! It's SO good! Their veggie burger (also delicious) is pictured above.
6. Infusion Tea (1600 Edgewater Dr, Orlando, FL 32804)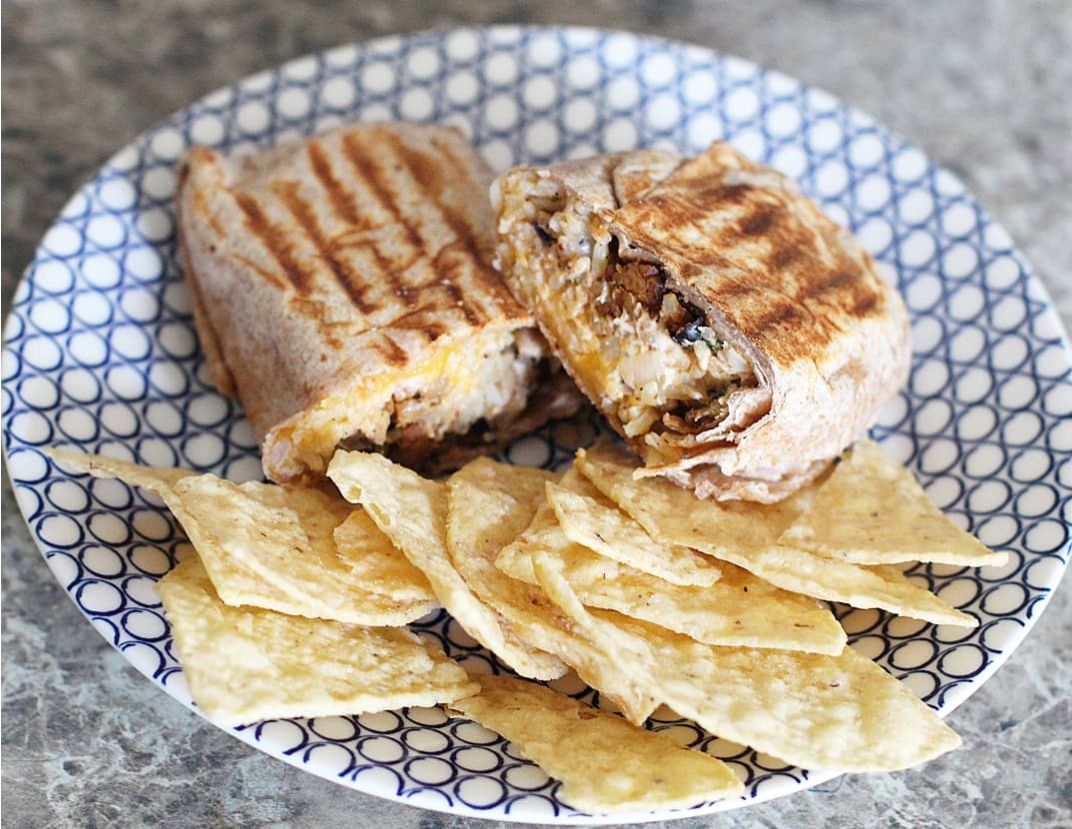 Infusion Tea is a cute little counter-service restaurant with lots of vegetarian homestyle healthy dishes, teas, and desserts. They have a full menu of vegetarian and vegan salads, wraps, sandwiches, and kid's dishes. My favorite meal there is the Southwest Burrito, shown above.
Other vegan options in Orlando to check out:
The Vegan Hot Dog Cart (

65 N Orange Ave, Orlando, FL 32801):


They set up this cart right outside the bars in downtown Orlando each weekend late night, and the line is just as long as the regular hot dog cart! Delicious!
Drunken Monkey Coffee Bar (

444 N Bumby Ave, Orlando, FL 32803):


Cute little cafe that serves vegetarian and vegan options of wraps and coffee drinks. A local favorite!
There's many more yummy veg places in the area, but these are my favorites! I hope you get a chance to visit some of these local restaurants. What are some of your favorite veg-friendly restaurants where you live?
P.S. Check out my easy vegan chili recipe here and my vegan chocolate protein smoothie recipe here if you want some yummy veg food at home!
This post was originally published in September 2017 and has been updated as of July 2020.