The Switch to Safer Skincare
**Save 20% on safer beauty products through Aug. 13th only- see details at the bottom of this post!**
Did you know that the US has not passed a major law regarding personal care products since 1938? That means there's been no FDA regulation over the chemicals that companies can put into the products we put on our skin, and our children's skin, in 80 years. That's a lifetime! And they can still call products "natural" (again, there's no regulation over the use of that word- don't be fooled by "natural" products; they can still contain harmful chemicals). The European Union has banned over 1300 harmful chemicals from their personal care products over the last couple of decades. Guess how many the US has banned? Thirty. Yep, 3-0. Kinda crazy, huh?
So there's still harmful chemicals, such as formaldehyde, parabens, sulfates, and synthetic fragrance, which are carcinogens (can cause cancer) and are hormone disruptors, in many of our skincare and beauty products that we use every day. Pretty scary, am I right? I don't know about you, but I'd rather not slather a known carcinogen on my face or body every day.
Lucky for us, many companies are now making the switch to dropping the harmful ingredients from their products. One of my favorite companies that bans over 1500 harmful ingredients from their products is Beautycounter (that's 1470 more than the US bans!). You've heard me talk about them before, and I'll continue to talk about them as I love the company. Not only do they produce amazing, quality skincare and makeup products without all the junk, they advocate for change in how the US regulates personal care products. Yes, Beautycounter is an MLM company (multi-level marketing), but don't let that deter you from trying them out. BC did sell some products in store several years ago, but made the decision to switch to just web sales and consultant sales in order to make sure the messaging about the product was accurate and supported by a team. By having a consultant, you can get personal recommendations about what would work best for you, and often you can try out products before you buy. If you still are against using a consultant, you can go directly to the Beautycounter website and order products. As a disclaimer, I am currently a consultant, but only because I was a customer first and was so happy with the products that I had to get involved. I do get a small commission if you purchase from my site, but I would never ever promote something that I didn't love and believe in. You can browse the BC site on your own here.
Even if I wasn't a consultant, I would still continue to purchase Beautycounter products. They are safe AND effective- I cannot state that enough! Sometimes when you take out the chemicals, products lose their effectiveness. But Beautycounter has successfully been able to use safe ingredients that still can minimize lines and wrinkles, smooth skin, calm redness, and brighten your face.
I wanted to share some of my favorite Beautycounter products with you, and tell you why they are so amazing. And they are all truly phenomenal! But to be honest, there have been some misses for me with their products- I want to be honest with you about that too! I'll talk more about those at the end of this post. Also, I have not tried out every single BC product, so if you have any that I didn't include here that you love, please leave a comment below!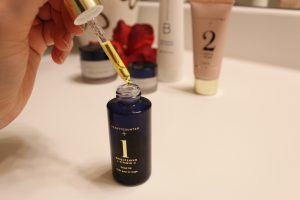 1. Facial Oil: This was the first BC product I tried- and at first, I didn't notice a difference, besides extra moisture. I heard such great things about facial oils too, so I had high hopes. But I kept using it, mixed in with my nighttime moisturizer, and after about 2 weeks, all of a sudden my face felt smooth and soft, clear, and more even-toned. I literally could not stop touching my face, it was so soft! I use the No. 1 Oil, which smells like oranges. No. 2 is a pretty strong floral scent, and No. 3 is scebted with ylang ylang. They all have very similar benefits, so I'd recommend picking the scent you like best! My favorite is the No. 1. A bottle of the oil can last over 6 months! ($69)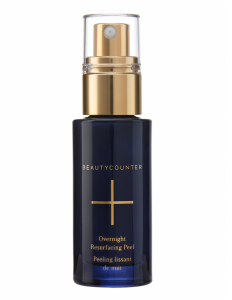 2. Resurfacing Overnight Peel: This is one of BC's newest products, and I am so happy they came out with this! It's formulated with AHA's and BHA's, so it helps smooth skin and reduce lines. You just apply 1 or 2 pumps after cleansing at night, 2 to 5 times per week (can be used every night), and leave it on. I use it every other night. My skin is noticeably softer and I swear the fine lines on my forehead have nearly disappeared since starting this peel! ($58)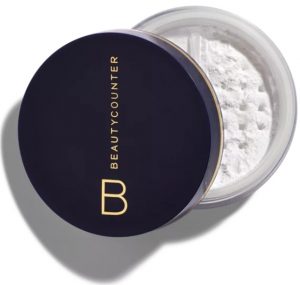 3. Mattifying Powder: This easy-to-use loose translucent powder works so well as a setting powder after foundation and concealer. It helps keep the shine in my T-zone away, and really locks in my eye makeup. I just swirl this on all over my face after liquid foundation and undereye concealer, and my skin looks primed and flawless. ($38)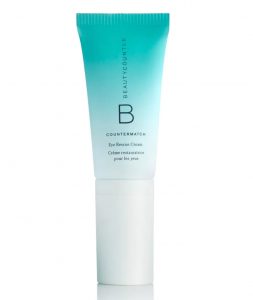 4. Countermatch Eye Rescue Cream: This lightweight eye cream packs a heavy punch. I use this eye cream every morning before makeup, and it has minimized my fine lines and lessened the dark circles under my eyes. It is moisturizing yet soaks in quickly so you don't have to worry about it affecting any eye makeup. It's also great at reducing puffiness. ($39)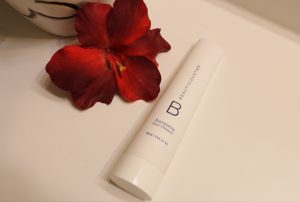 5. Rejuvenating Face Cleanser: I LOVE this cleanser! It's a pricier cleanser, but it's my favorite. I wear makeup every day, and need a face wash that can take off all my makeup and leave my skin clean and ready for skincare. This one does the trick. It easily removes my eye makeup as well. This is their anti-aging cleanser, so it doesn't strip your skin either. My skin just feels completely clean and soft after using at night. ($43)
6. Charcoal Cleansing Bar: I was never a facial cleansing bar kind of person, until I used this charcoal bar. I use it every morning to wash my face, and it has helped control oil and reduce blemishes. I'd recommend this for combo or oily skin types as I've heard it can be drying on more sensitive or dry skin. Oh, and the bar lasts forever! I've had the same bar for almost a year now! ($25)
7. Baby Daily Protective Balm: I know it says "baby," but this balm is a cure-all for all ages! Of course, it works wonders on diaper rash and baby's delicate skin, but it also can be used for adults to help heal dry skin and irritation. I use it on my very dry feet and and hands, and my sister uses it on eczema, which has completely disappeared on her! You can even use it on blemishes- I've tried it and it helps tame inflammation. ($22)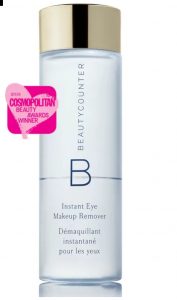 8. Instant Eye Makeup Remover: This gentle yet effective eye makeup remover is, in my opinion, better than the famous Lancôme eye makeup remover. That just took a lot for me to say that! But yes, I find this one less greasy but still super effective at removing any makeup or to clean up smudges. This is for sure a keeper. ($25)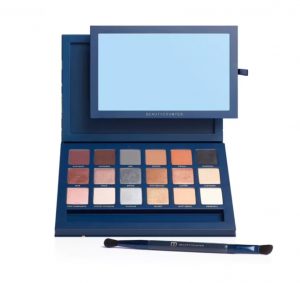 9. Ultimate Nudes Eyeshadow Palette: This palette contains 18 silky neutral eyeshadow colors, a double-ended brush, and a removable mirror. The colors are gorgeous and highly pigmented and the brush is easy to use. The palette is the only one you need in your collection, and it works with all skin tones. ($88)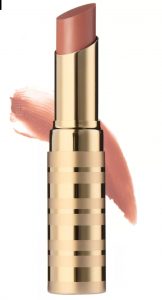 10. Sheer Lipstick: This lipstick sheer comes in 12 shades- my favorite is Rose. It's the perfect soft pink for everyday wear. These sheer lip colors are moisturizing and beautiful, and the gold tube looks so pretty when applying! ($32)
It was really hard to narrow this favorites list down to 10 things- the only items I've tried and wasn't a huge fan of were the thickening mascara, which wasn't thick enough for my taste, and the Tint Skin Foundation, which is a best seller, but for me, I like more coverage for the redness on my face. Some people swear by both the mascara and foundation and both have excellent reviews- they just did not work for me personally. If you want to take a look around the Beautycounter website, click here. If you want more info, or help deciding which products would be best for you, I'd be happy to help! Just leave a comment below, send me an email, or shoot me a message on Instagram.
What are some of your favorite safer products or brands?
**Sale Alert!!! Beautycounter never goes on sale, but from Aug. 8-13, you can save 20% sitewide with code LOVE at checkout. Amazing deal!! Visit the site here.**