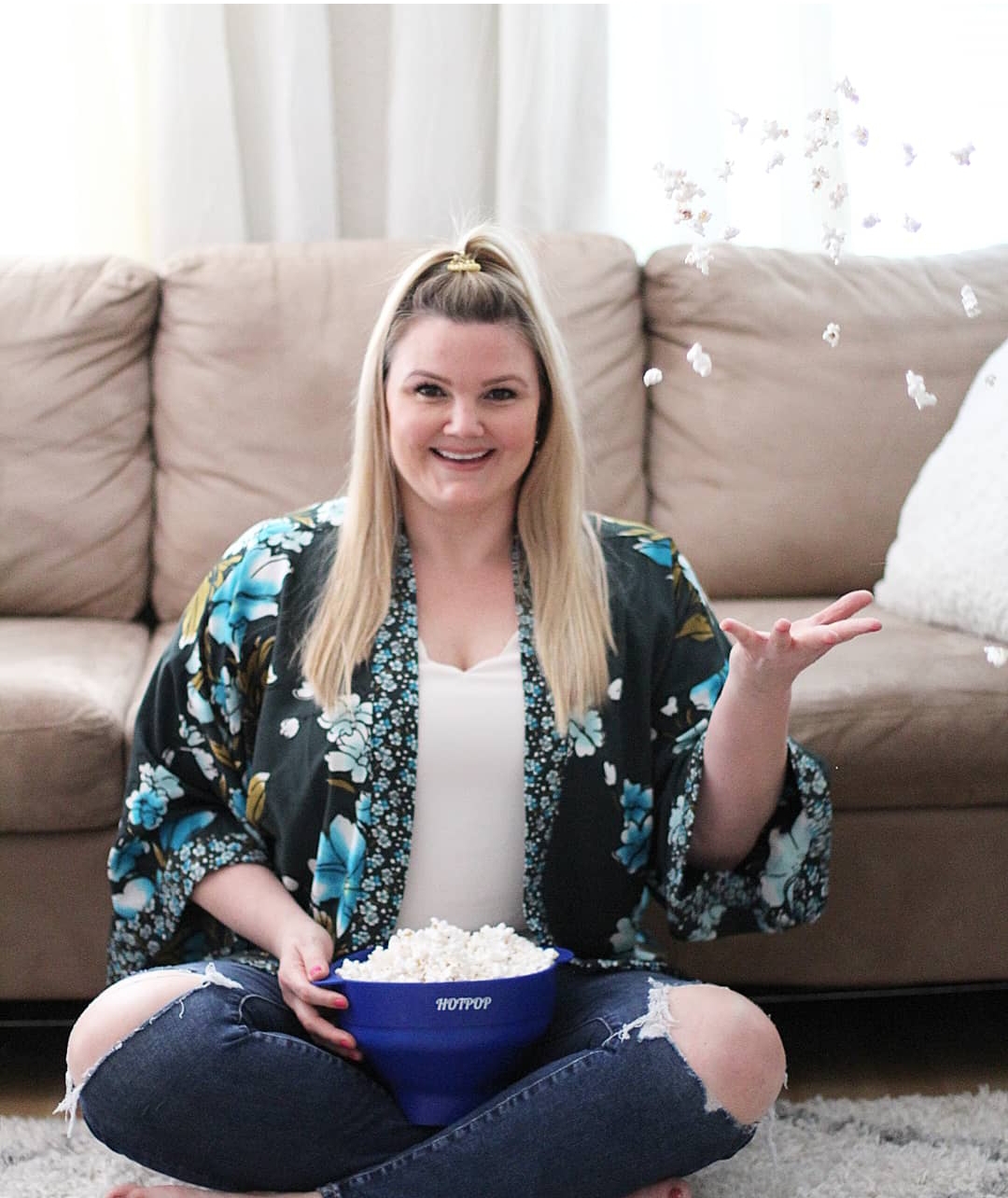 What would we do without Amazon? I can think of something I need at 10pm on a Monday, find it and order it via Amazon Prime, and have it dropped off at my door by Wednesday morning. The convenience is well worth the Prime fee I pay monthly! I have found some real gems for my house over the past year, so I wanted to share 10 of my Amazon favorites with you because I think you would love them too!
10 Amazon Favorites
1. HotPop Microwave Popcorn Popper ($19.90): This is one of those products you don't know you need until you have it. I used to eat those processed microwave popcorn bags, but no more! This popcorn popper is foolproof. You simply pour kernels into it (there are two lines for measurement), place the top on it, and then microwave for 2 1/2 to 3 minutes. As the popcorn pops, it pushes the lid up to the top. When you take it out of the microwave, you have fresh, healthy, perfect popcorn! You can add whatever you want to it, like salt or melted butter. Or nothing! It's delicious and easy, and  the popper is collapsible and dishwasher safe.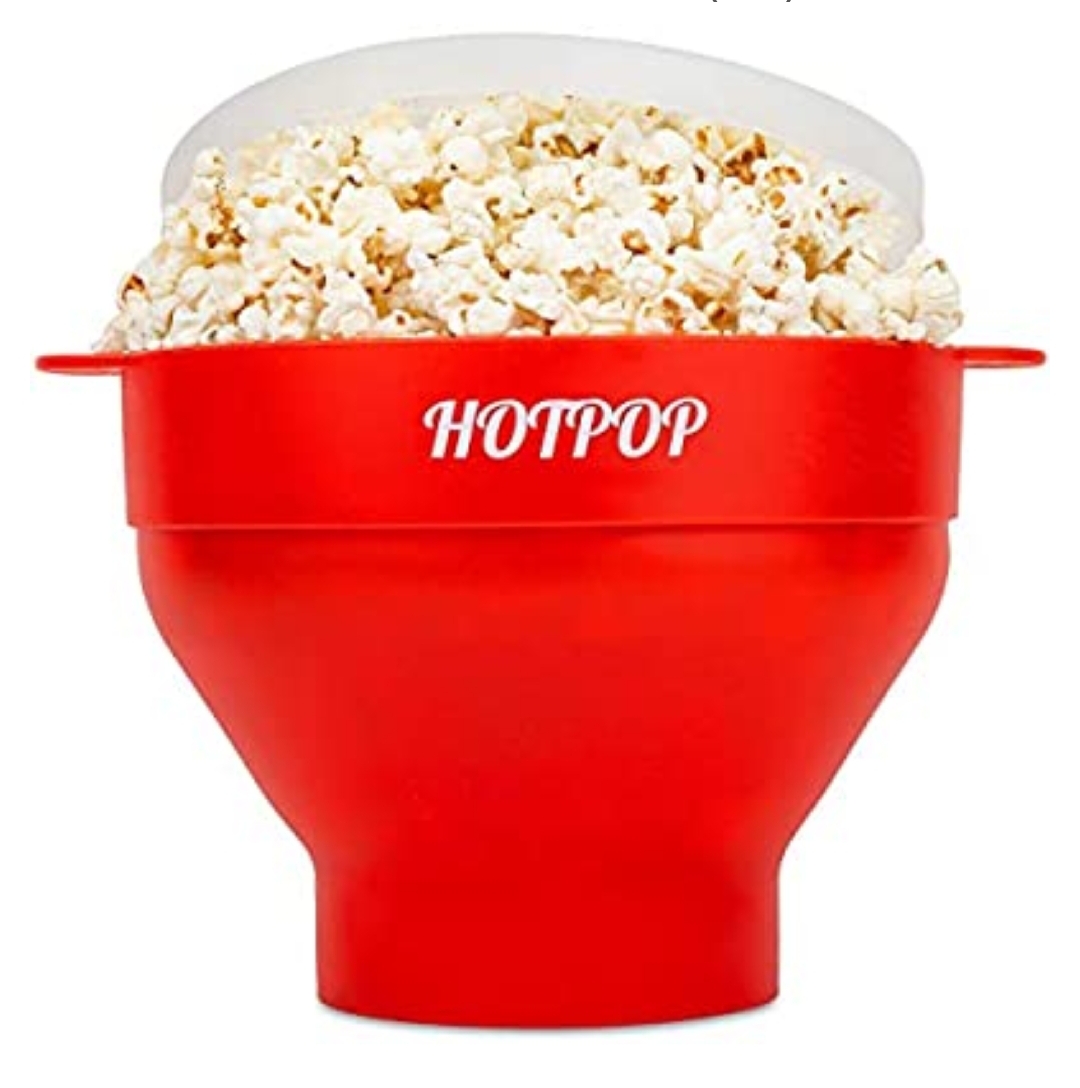 2. Dash Rapid Egg Cooker ($19.99): I like hard-boiled eggs, but I usually won't spend the time to boil them on the stove. This egg cooker makes it so easy to make medium-hard eggs, hard-boiled eggs, and even small omelets with the add-ons that come with it! It can hold up to 6 eggs. Also, it comes in 5 colors and it is adorable!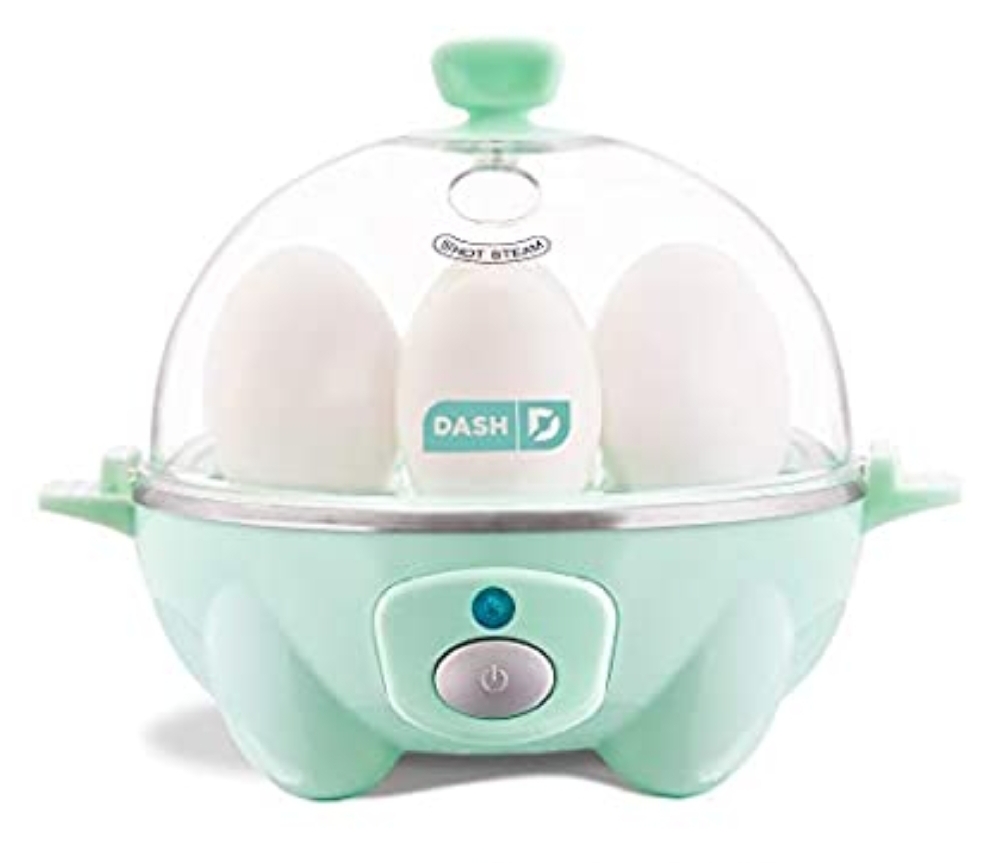 3. Zulay Original Milk Frother ($14.95): To save money, I make my coffee at home every day. This frother helps me feel a little fancier by adding some foam to my cup! I like to use this easy frother in my non-dairy Nutpods creamer before I pour it into my coffee. I'm still working on creating designs, though I haven't been too successful with that!
4. Urmom Big Cosmetic Makeup Storage ($30.99): This clear makeup and jewelry organizer helps keep everything in it's place! I like having the drawers to keep dust away from my colored cosmetics (although you can also store jewelry in the lined drawers). This is big enough to hold everything, and looks lovely on a vanity!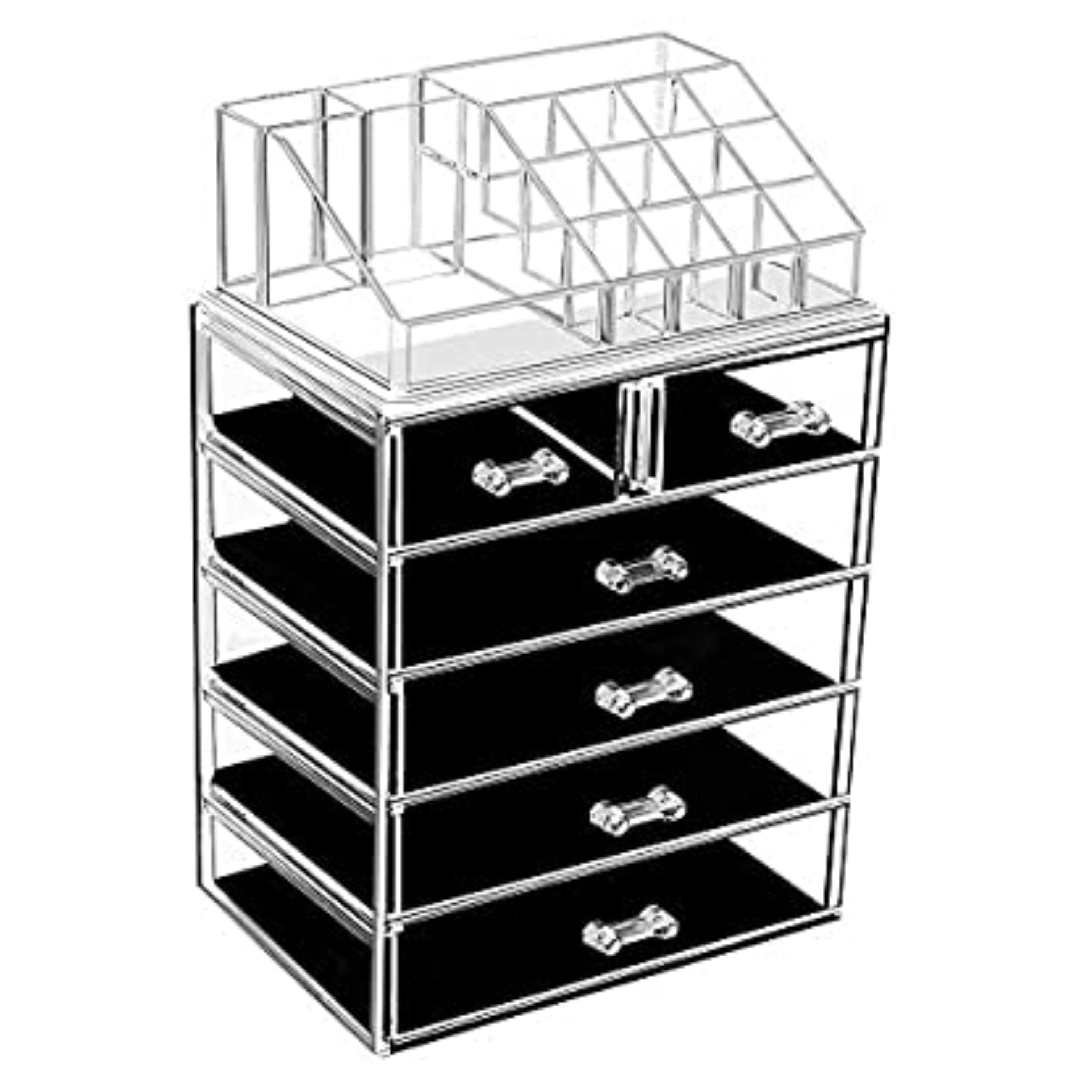 5. Kona Nail Polish Organizer ($24.49): If you have a lot of nail polish like I do, this is a must! This keeps all of your bottles organized and pretty- it is double sided and is portable. The portability has been amazing for me. I was able to just grab this and bring it over to my sister's house one day so we could do manicures with my nieces. I organized my polishes by color, from lightest to darkest, which makes it even easier.
6. Yavis Earring Backs/Lifts ($12.99): These are a must if you like wearing large studs or heavier earrings. I can't recommend them enough! You just replace the backs of your earrings with these, and they help lift your earring up when wearing. You can read a full post I did on these and other heavy earrings help here.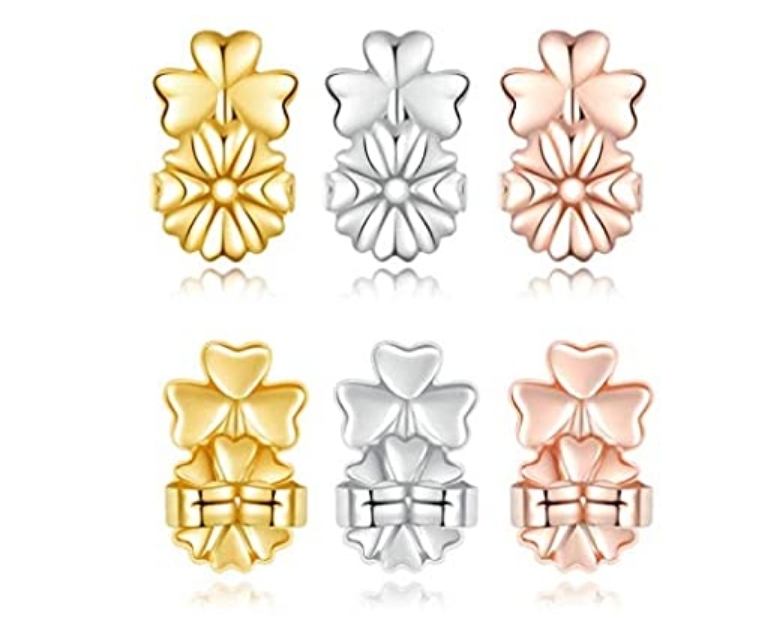 7. Just Love Kimono Velour Robe ($26.99): I bought this robe for my niece for Christmas last year, and I liked it so much that I ordered myself one too! It is SO soft and cozy! Even Chris likes when I wear it and likes to "pet" my robe when I have it on! It comes in 9 colors.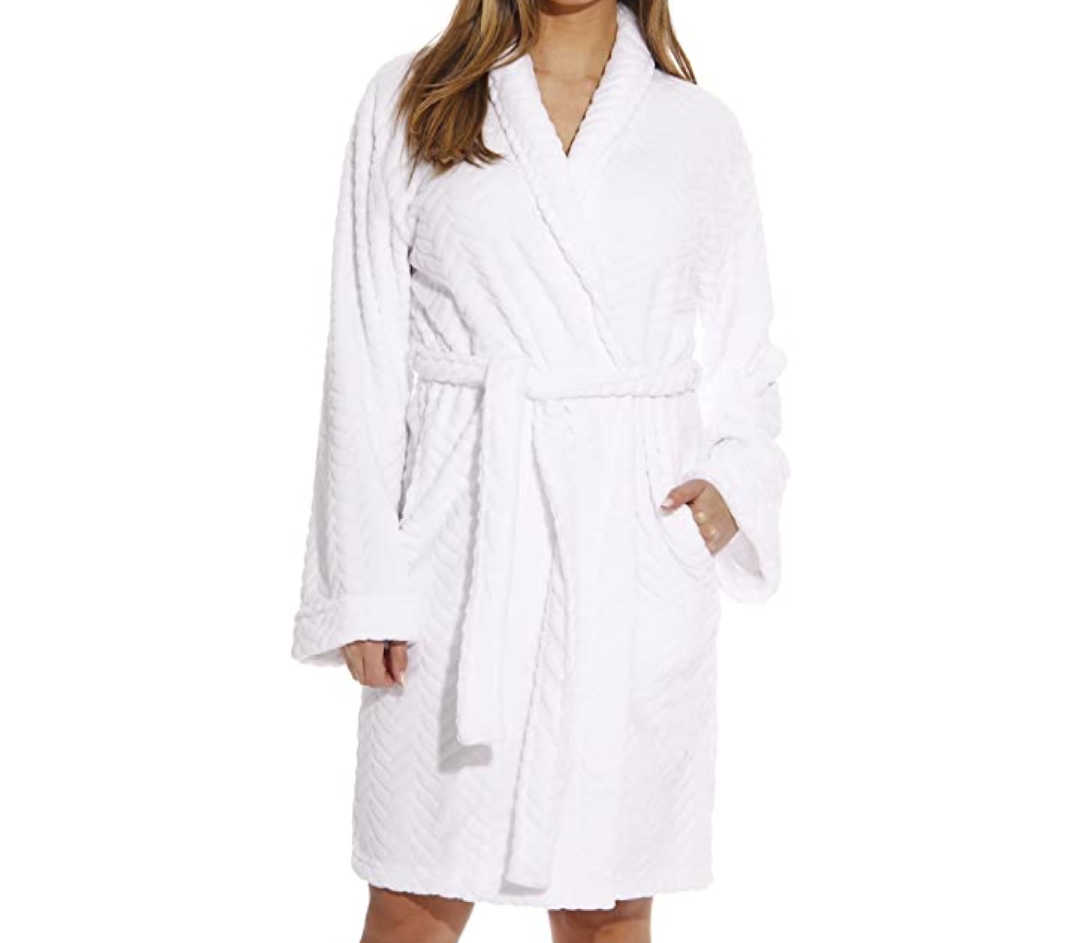 8. Simple Houseware Garment Rack ($22.87): After one of the racks in my closet ripped out of the wall three times over the course of a year, I decided to just get a garment rack to replace that space! I found this one and am very happy with it. It has been holding about 50 of my dresses so far for over six months, and it has remained strong and sturdy. It also has extender rods on each side to hold even more. For the price, you can't beat it!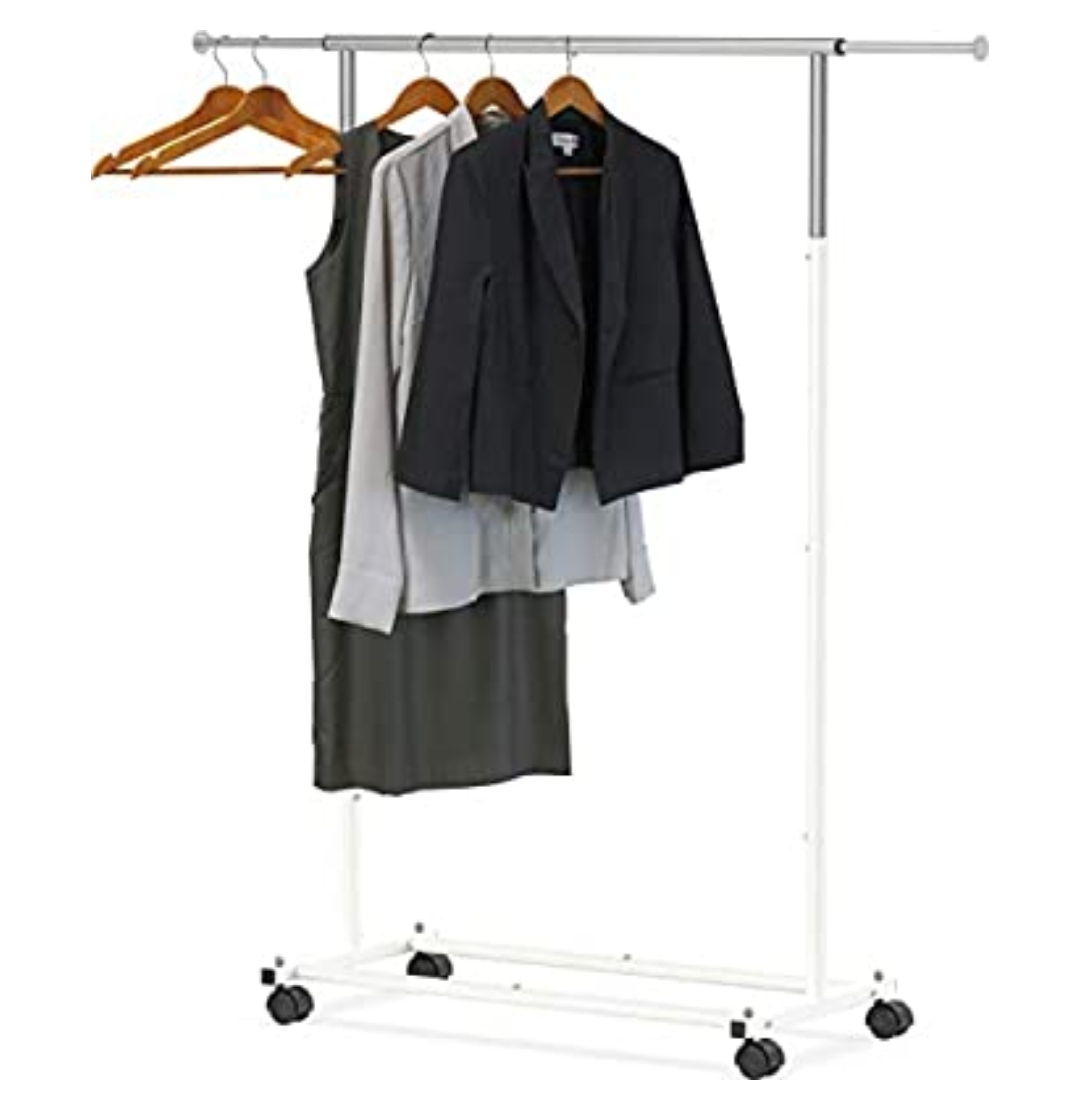 9. AmazonBasics Slim Velvet Hangers ($39 for 100): I switched over to these slim velvet hangers years ago and am so glad I did. First of all, they look really nice and organized in the closet, and second, they take up less space and my clothes actually stay on the hangers! I can fit more in my closet now (good thing because I haven't stopped shopping!).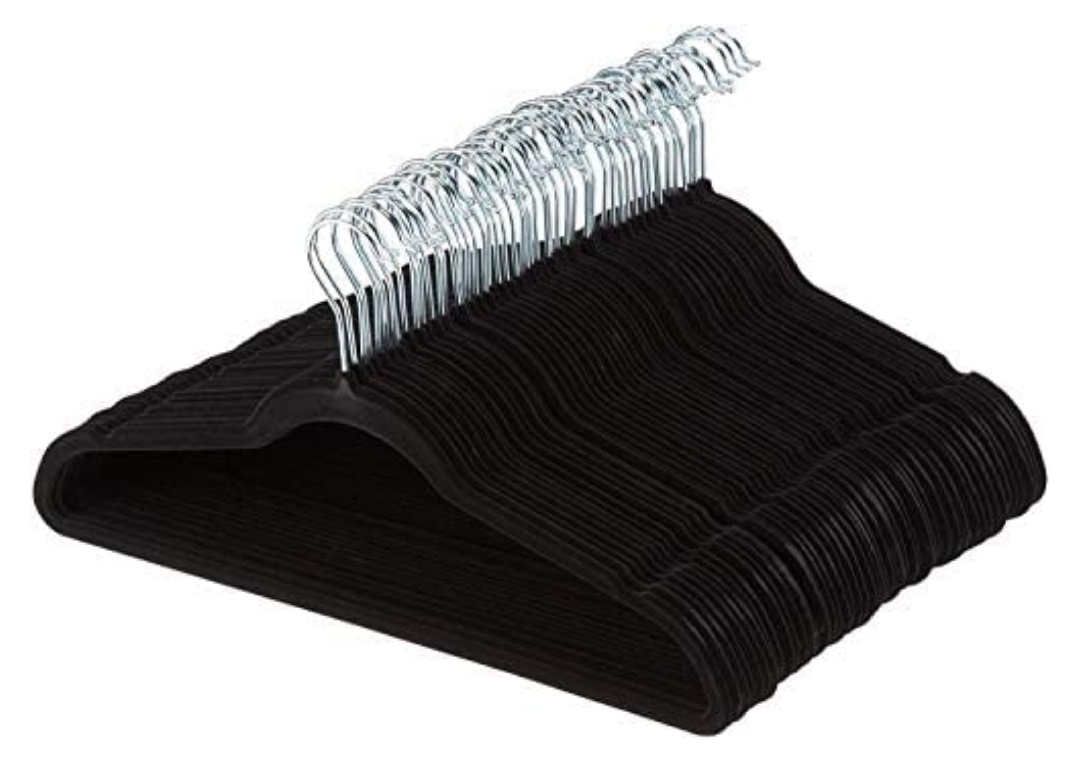 10. Colossal Foot Rasp Foot File ($15.95): Since there are no professional pedis happening right now, I've opted to take care of my feet at home. This foot rasp is just like the ones they use at the salons, and takes all the rough skin off your feet! I soak my feet for several minutes in water, then rub this callous remover all over the bottoms of my feet and let them sit for a few minutes. I then use the foot rasp over the drier parts of my feet. You do not need to be aggressive with this! Be gentle until you get used to it.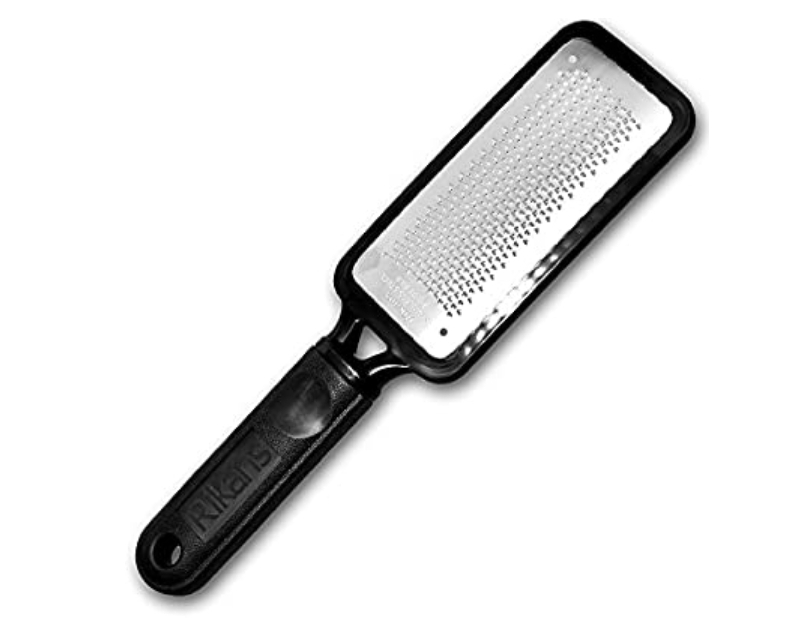 I could probably add another 10 things to this list since I'm constantly finding new must-haves, but I'll stick to these 10 Amazon favorites for now! Have you tried any of these products yet? What are your must-haves from Amazon right now?
Shop all these favorites here: