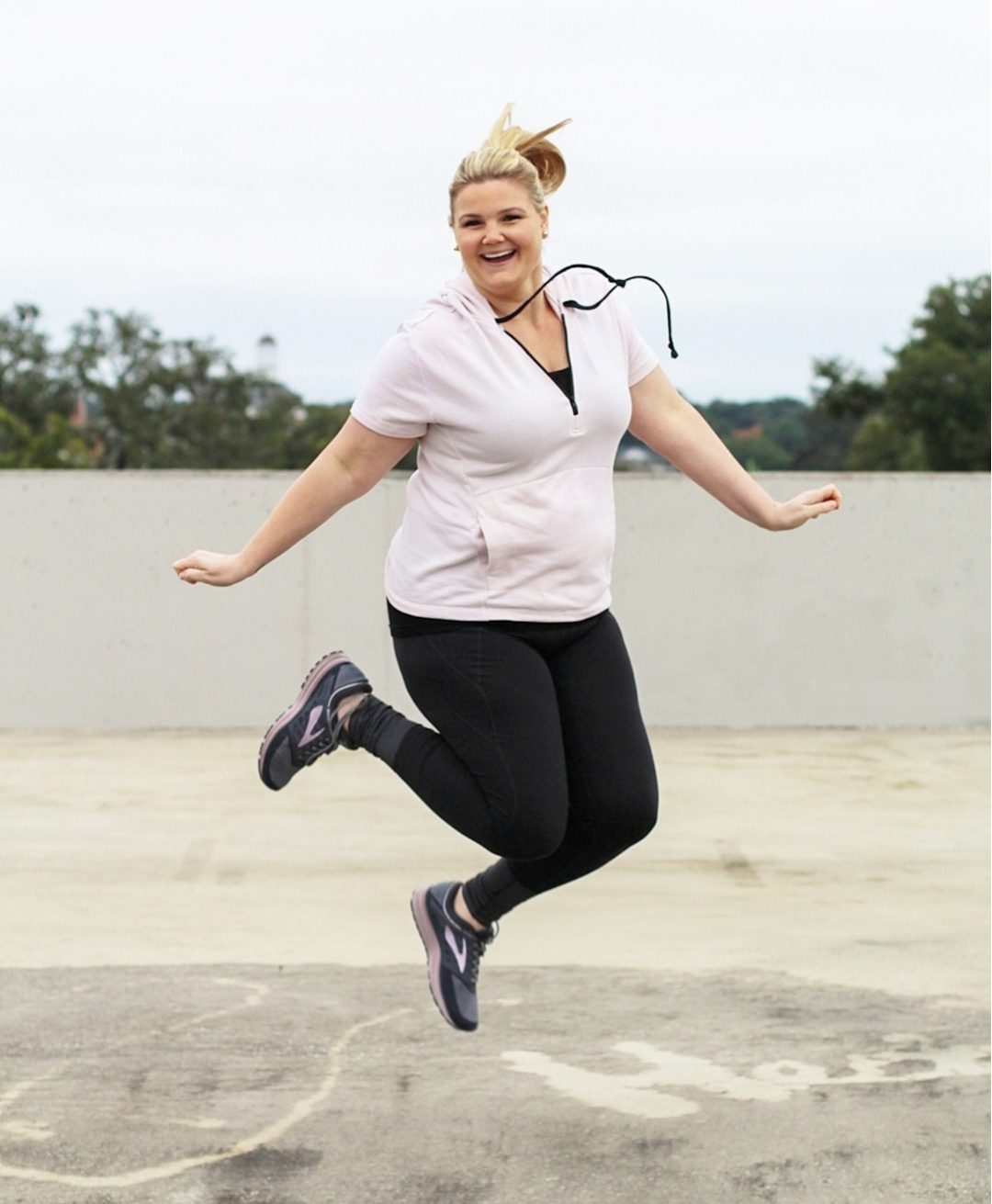 FASTer Way to Fat Loss Results!

FASTer Way to Fat Loss Journey
Earlier this year, I wrote a post on Instagram about how I was unhappy with my recent weight gain, and how I joined WW to try to lose weight. Fast forward four weeks and I had already quit the program. There was nothing wrong with WW- I had actually lost 37 pounds on the program when I was in college and think it has a solid foundation and works for a lot of people. This time, it just didn't work for me. I realized I was lacking motivation and needed far more accountability in my daily food choices.
A couple of months later, I decided to try Nutrisystem. I had also used Nutrisystem previously and was happy with my past results. Overall, I was satisfied with the program this time, but I got bored. If you are unfamiliar, Nutrisystem sends you your meals for the month. As a vegetarian, there are certain meals you can choose from. After a couple of months of eating the same food, I needed some variety, so once again, I quit.
For the past year, I kept hearing about a program called FASTer Way to Fat Loss on other people's Instagram stories. I knew very little about the program. I heard the words "intermittent fasting" and "workouts" and got scared! I didn't do any real research on it until this past September, after hearing about yet another person's fantastic results. I learned you get a coach who walks you through every step of the program and that the workouts are optional. Ok, now I was intrigued! I found a coach on Instagram, Morgan Moyer, who seemed so motivating, positive, and down to earth. After I had a call with her, I decided to join her next 6-week round of FASTer Way to Fat Loss on October 7, 2019. We just finished our round on November 16, and I couldn't wait to share my FASTer Way to Fat Loss results with you!
Diet Culture
Ugh. Diets. I have been on a diet since I was 10 years old. No joke! I always felt too big, and people never had a problem telling me I was. I was teased in elementary school and middle school for my size. Even when I was an athlete and working out for hours everyday, I still felt fat. And it didn't stop when I became an adult. When I lived in NYC for grad school, I worked at a makeup counter. One of my male coworkers was doing my makeup one day and said to me, "You are so pretty. Why don't you lose weight?" I have never been a small person. I am tall (5'9″) with broad shoulders and have always fluctuated between sizes 10-14.
Over the past three years, I gained 40 pounds. Ouch. Luckily, because of my height and an even distribution of my weight, I only went up one clothing size, from a 12 to a 14 during that time. But as I kept gaining weight, sometimes for no explicable reason, I got more and more frustrated and depressed. I would limit myself to between 1000-1200 calories a day and would only be able to maintain that for a few days at a time. I realized I could no longer do it on my own and needed some help.
FASTer Way to Fat Loss Results:
FASTer Way to the Rescue!
I honestly was SO excited to start FASTer Way to Fat Loss. I was ready! For a little insight into the program, it involves intermittent fasting (I fast from 8pm-12pm), carb cycling, eating whole foods, and intentional workouts. A round lasts 6 weeks. The first week is prep week, so you really don't need to prepare anything before that first day. You will be added to a Facebook group with others from your round, and your coach walks you through every single day of the program. The member portal includes food plans and grocery lists, and the workouts. Although the workouts are optional, I thought they were great and you should definitely try them! I was able to complete all workouts in my apartment. All I needed was a few different sets of hand weights and a yoga mat. There are also plans you can bring with you if you prefer to use a gym. And even better, there's a low impact version of each workout! In all honesty, I did not do all the workouts. I did almost all of the weight lifting workouts, but often replaced the cardio workouts with a walk outside or with power yoga. This plan allows flexibility!
We tracked our macros (macronutrients- carbs, protein, and fats) each day using the MyFitness Pal app. It's incredibly easy to use and free! Any time I had a question, I was able to reach out to my coach. She provided so much information throughout, and had live trainings/calls every week with us. The support was like no other program I have ever tried. It was exactly what I needed! Also, in this program, I can actually eat more calories (300-400 more per day!) than I ate before. More food means less chances to cheat. I can honestly say that I did not cheat once during the six weeks, and didn't have the urge to. I was satisfied (for once)!
My FASTer Way to Fat Loss Results:
You are probably eager to know how much I lost, right? I was too! We avoid the scale during the round, so I was excited to finally step on the scale at the end. I also took my measurements before and after. To say I am happy with the results would be an understatement! I have struggled so much over the past couple of years to lose weight, so this was a surprise to me!
During the six week round, I lost a total of 14 pounds! While I still want to lose about 30 more, I am thrilled with this number! I lost half an inch off my bust, an inch off my waist, and two inches off my hips. All of my clothes are fitting better and I'm just feeling incredible all around. During this program, I've been sleeping better and haven't felt bloated. I cannot wait to keep going!
What's Next?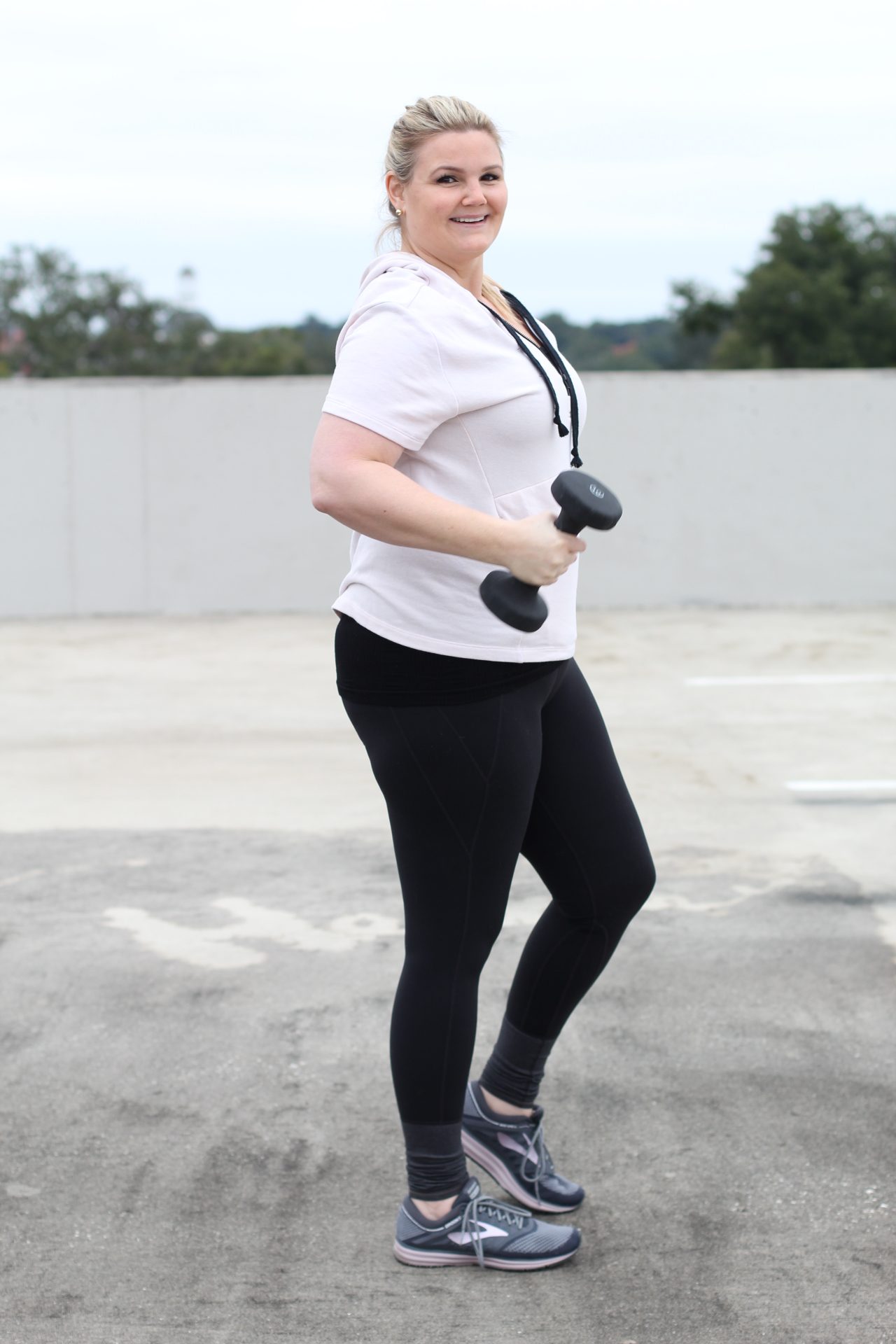 Now that I completed my first round of FASTer Way to Fat Loss, I joined the community as a VIP monthly member. Through the membership, I now have access to more food plans (they have vegan plans too!), all the workouts, including daily live workouts, access to nutrition professionals, and still have my coach, Morgan! I am so excited to continue this journey and share more FASTer Way to Fast Loss results with you!
I could not recommend this program enough. It will change your relationship with food. If it worked for me, the constant dieter, it can work for you. For more information, check out the site here. Please do not hesitate to ask me any questions!