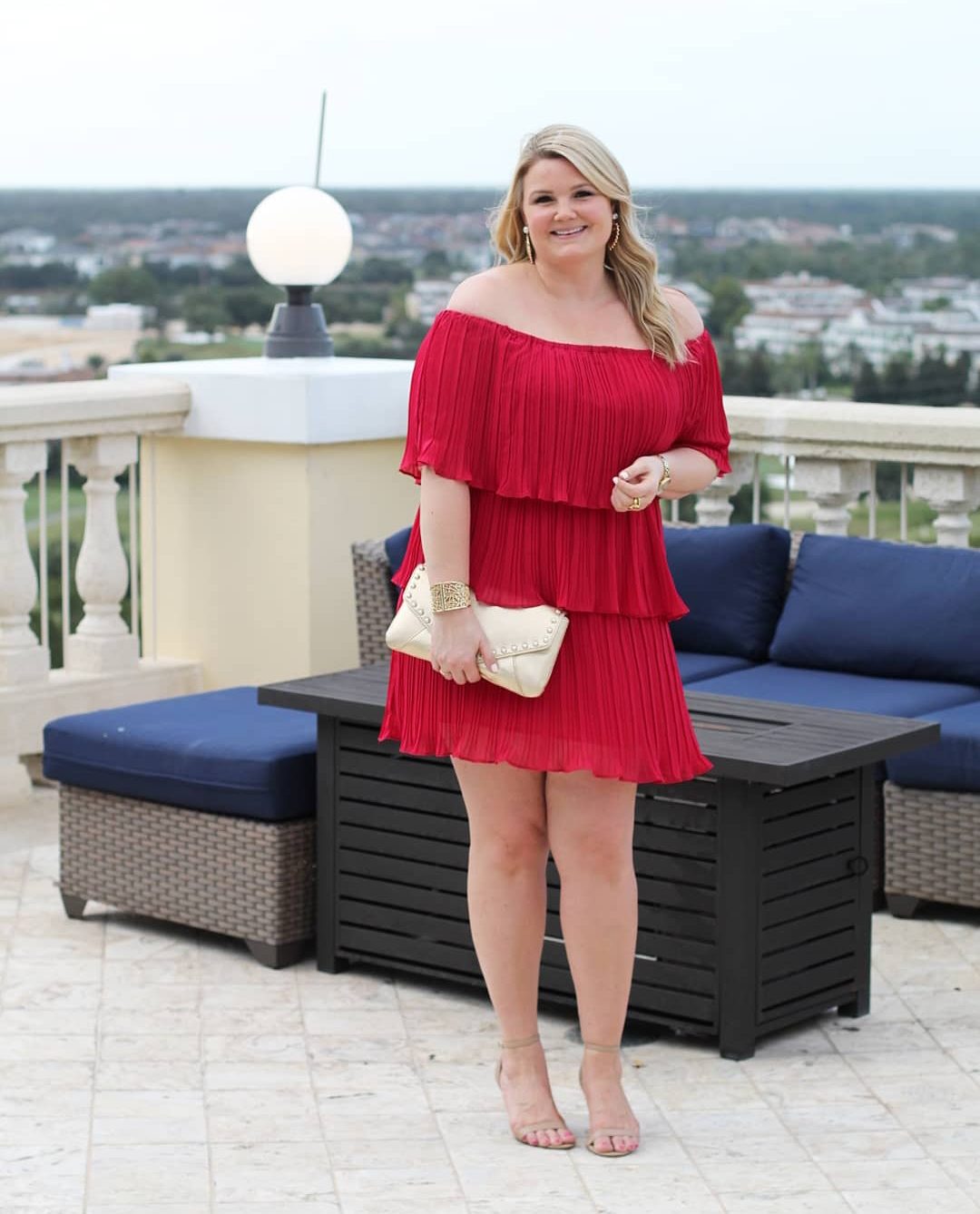 Chris and I were recently hosted to spend an evening at Reunion Resort & Golf Club to check out and review their dining options. Spoiler alert- it was amazing! While they hosted our meals, all opinions are my own! We had apps at the Grande Lobby Sushi Bar and dinner at Eleven. I am vegetarian and Chris is a meat-eater, so we were able to test out different items at both restaurants we went to.
Reunion Resort & Golf Club
Reunion Resort is a located about 13 miles from Disney World, where you can book a vacation stay, own a home, dine at one of their several restaurants, book a wedding or event, or play golf on signature courses designed by Jack Nicklaus, Arnold Palmer, and Tom Watson. The resort is sprawling and beautiful, with meticulous landscaping and furnishings.
Dining Around the Resort
We started the evening with sushi and cocktails at the Grande Lobby Bar.  I ordered the Tree Hugger veggie roll and Chris ordered the Spicy Tuna Roll. Not only were they delicious, but the presentation was beautiful, and Chef Ha's wittiness and jokes kept us laughing throughout. The lobby bar manager, John, was incredibly nice too! While we didn't eat at one of the other restaurants, Forte, he explained that they are very veg-friendly. We will definitely need to check out Forte next time!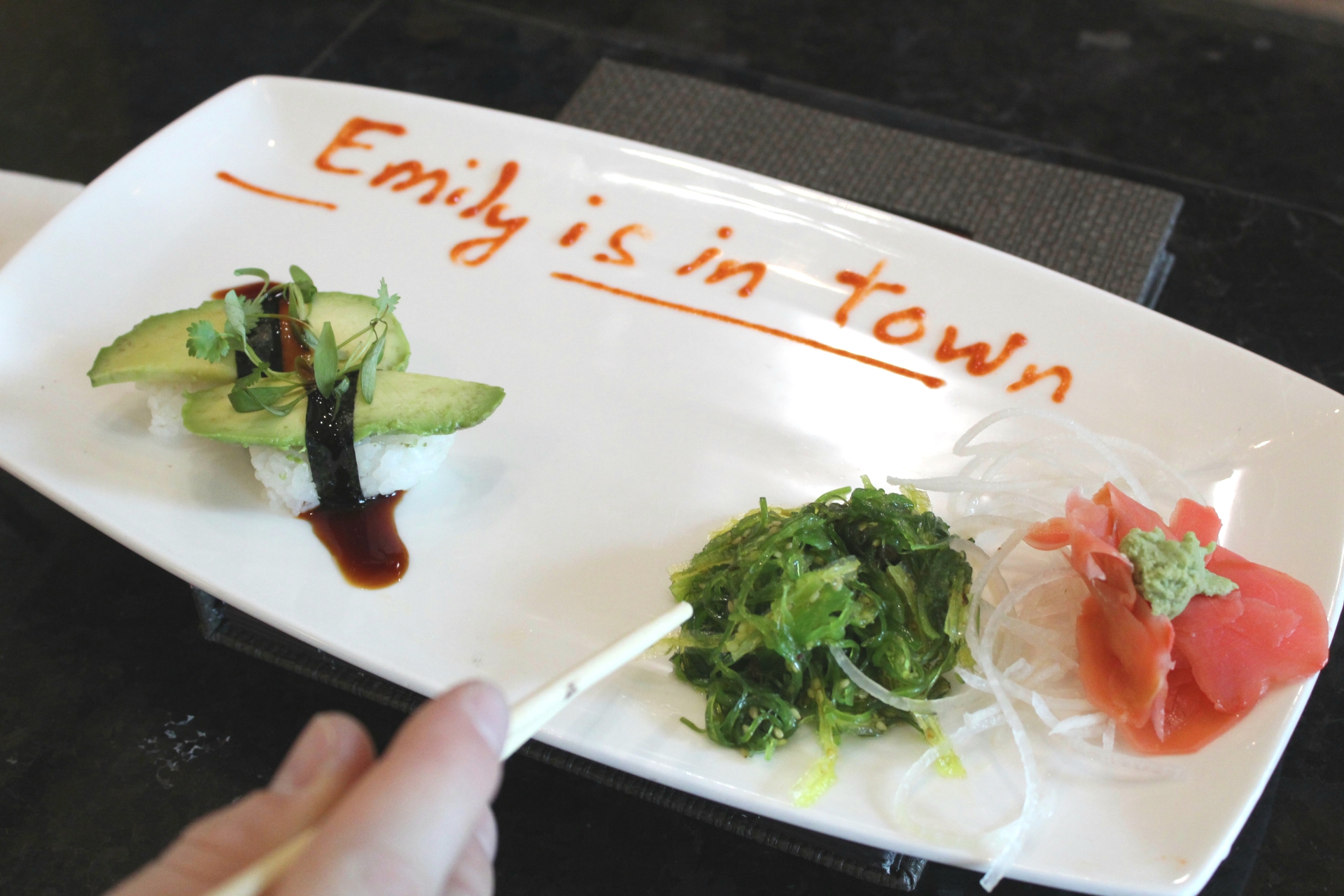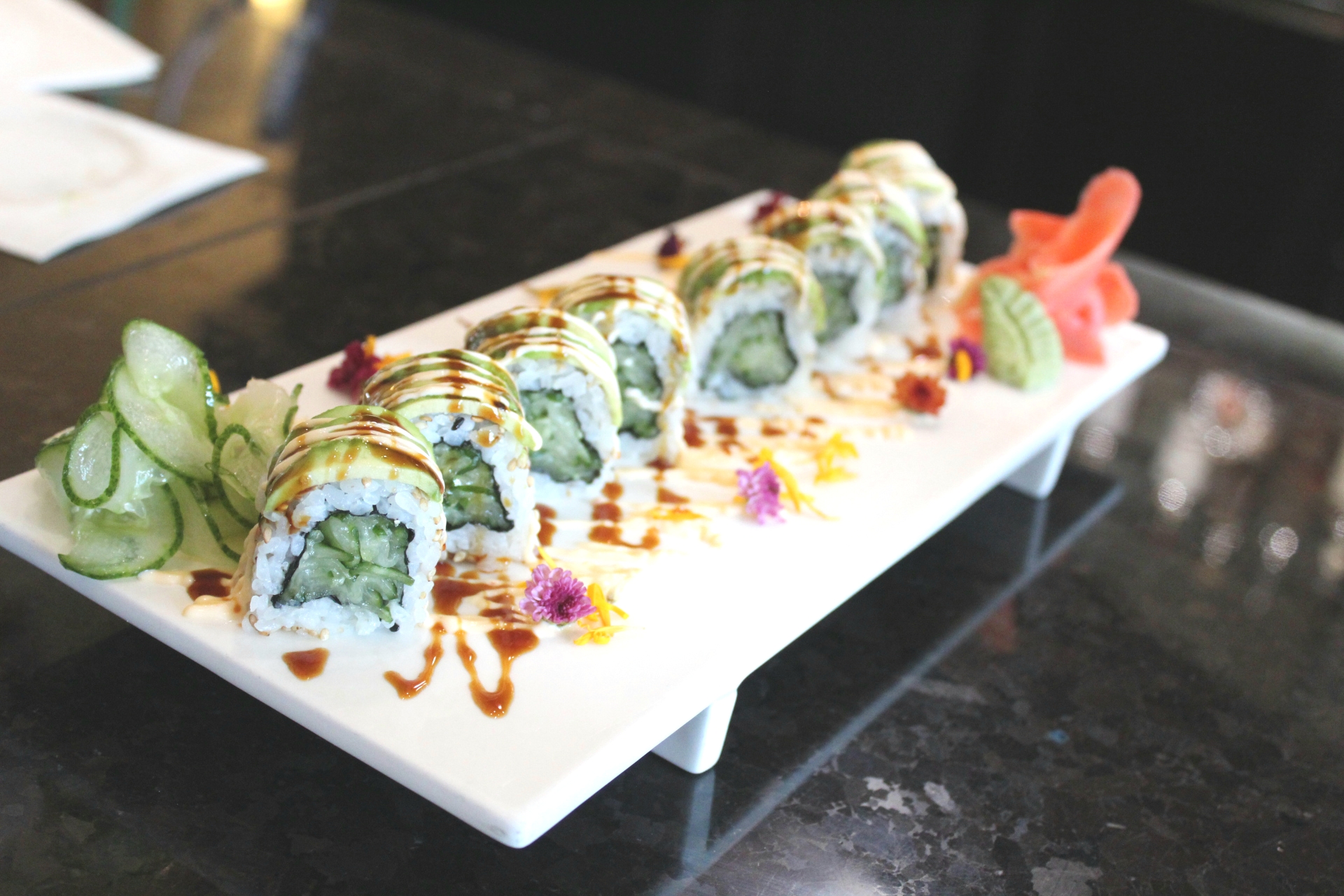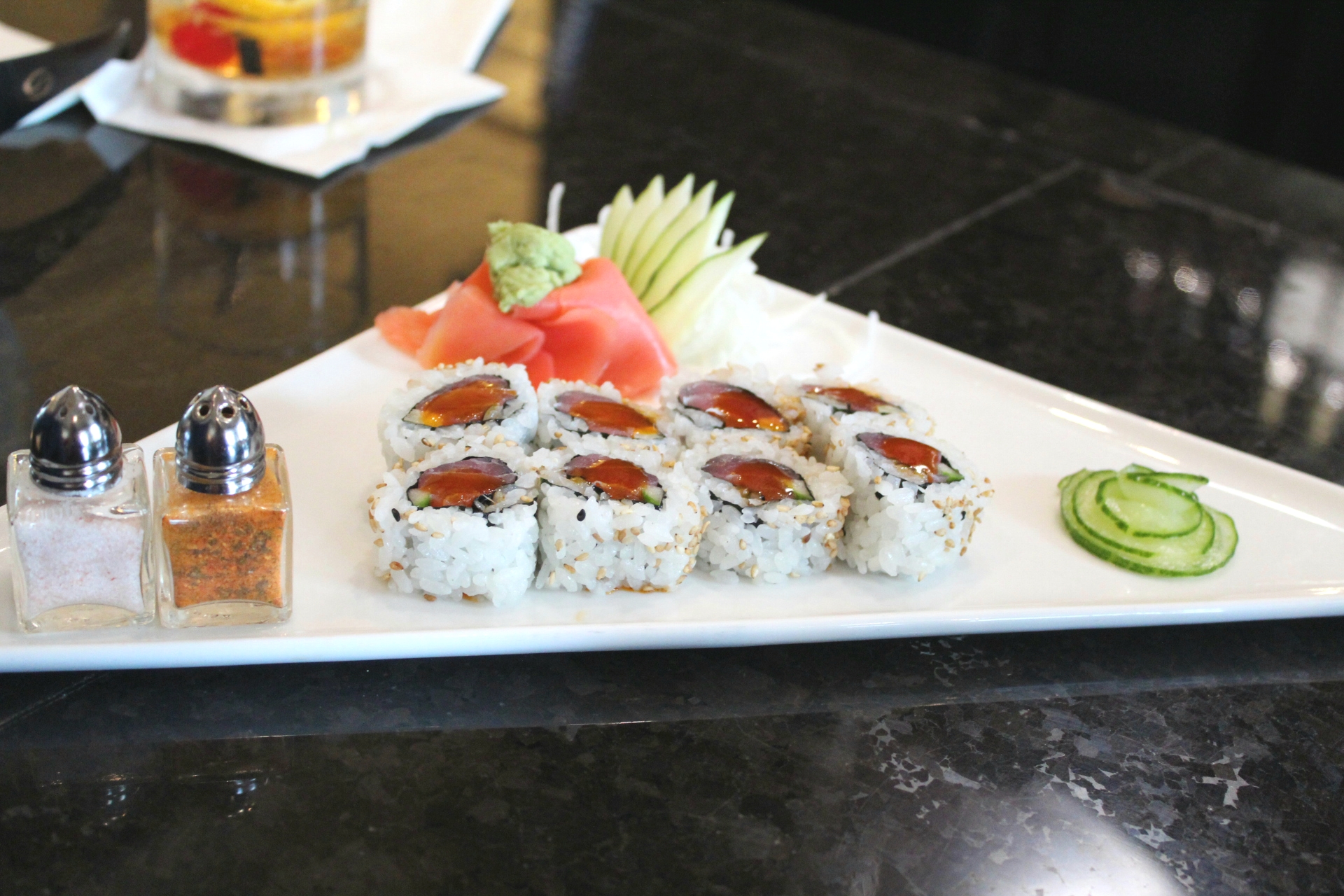 After sushi and drinks at the Grande Lobby Bar, we headed up to the 11th floor of the resort to eat dinner at Eleven Restaurant. The views were spectacular, and you can watch the Disney fireworks at night from their pool area! The manager, Kyle, and our waitress, Iris, were the best! We started with the Heirloom Caprese Salad. It was probably the best caprese salad I've ever had- so so good! For our entrees, I ordered the Chefs Farm to Table pasta with veggies, and Chris ordered the Filet Mignon with asparagus and mashed potatoes. Both entrees were yummy! Although my entree was pretty simple, it was good. I'm glad they could accommodate me. I stole some of Chris's potatoes, and oh my gosh, they were delicious! He gave a glowing review of the Filet Mignon too!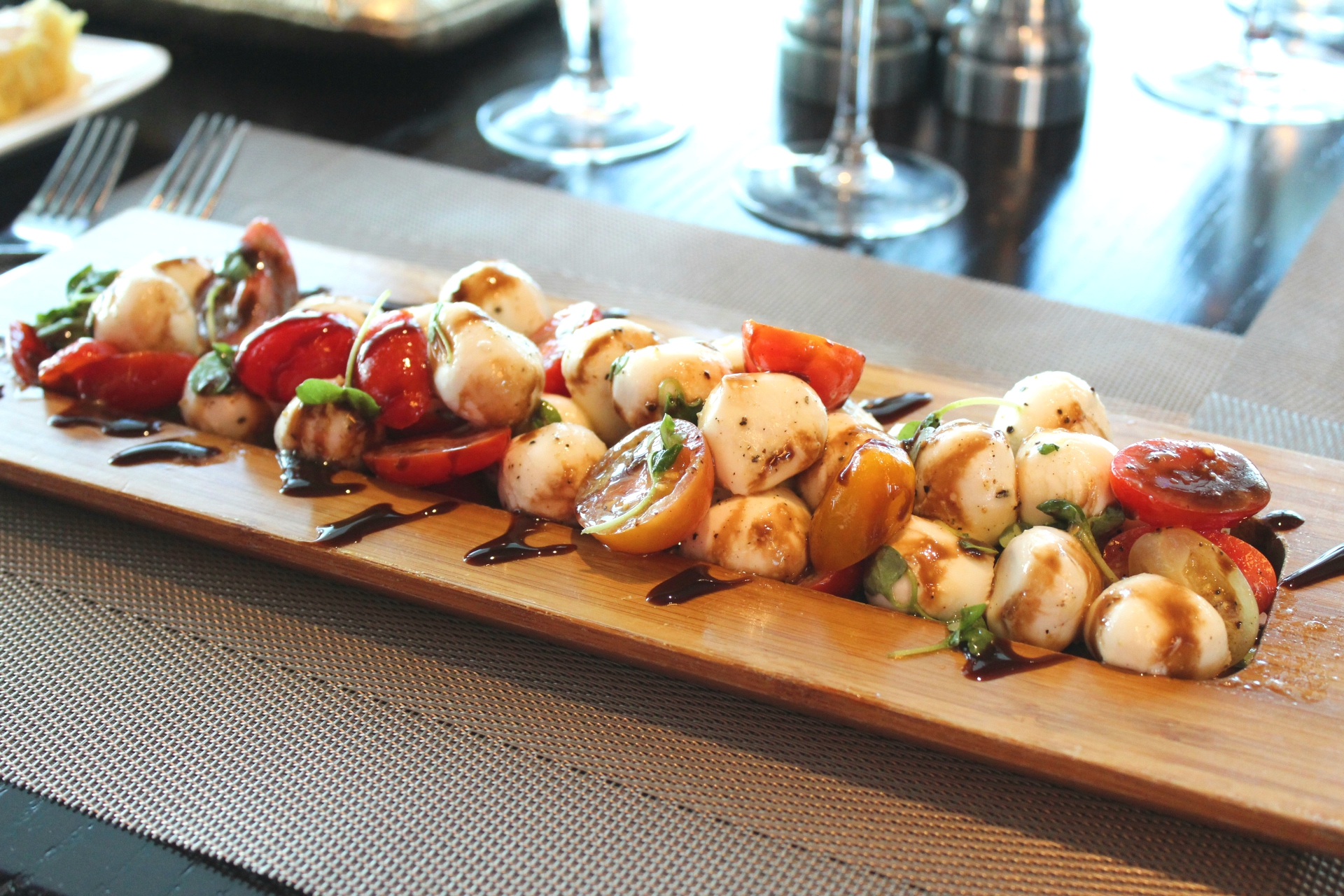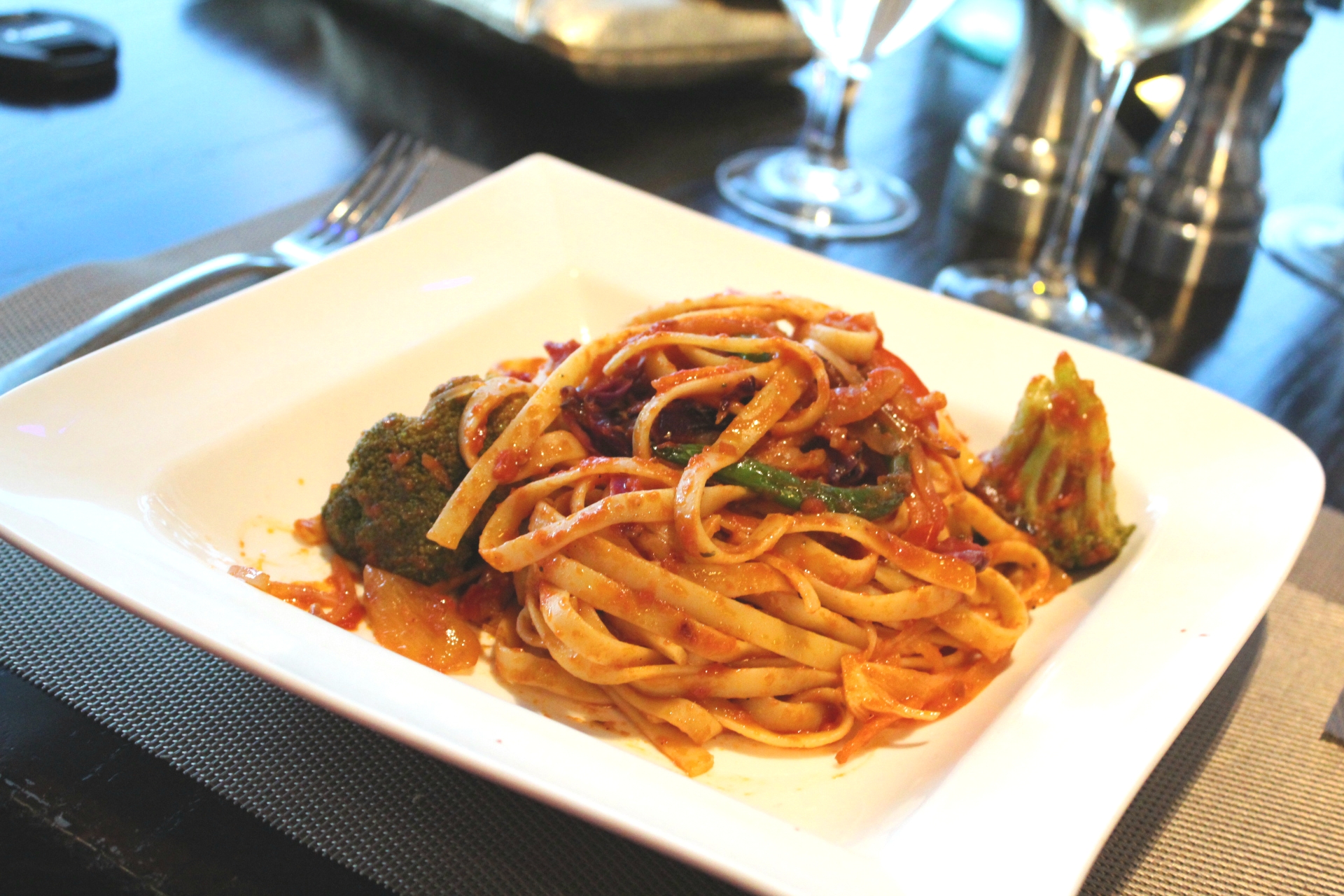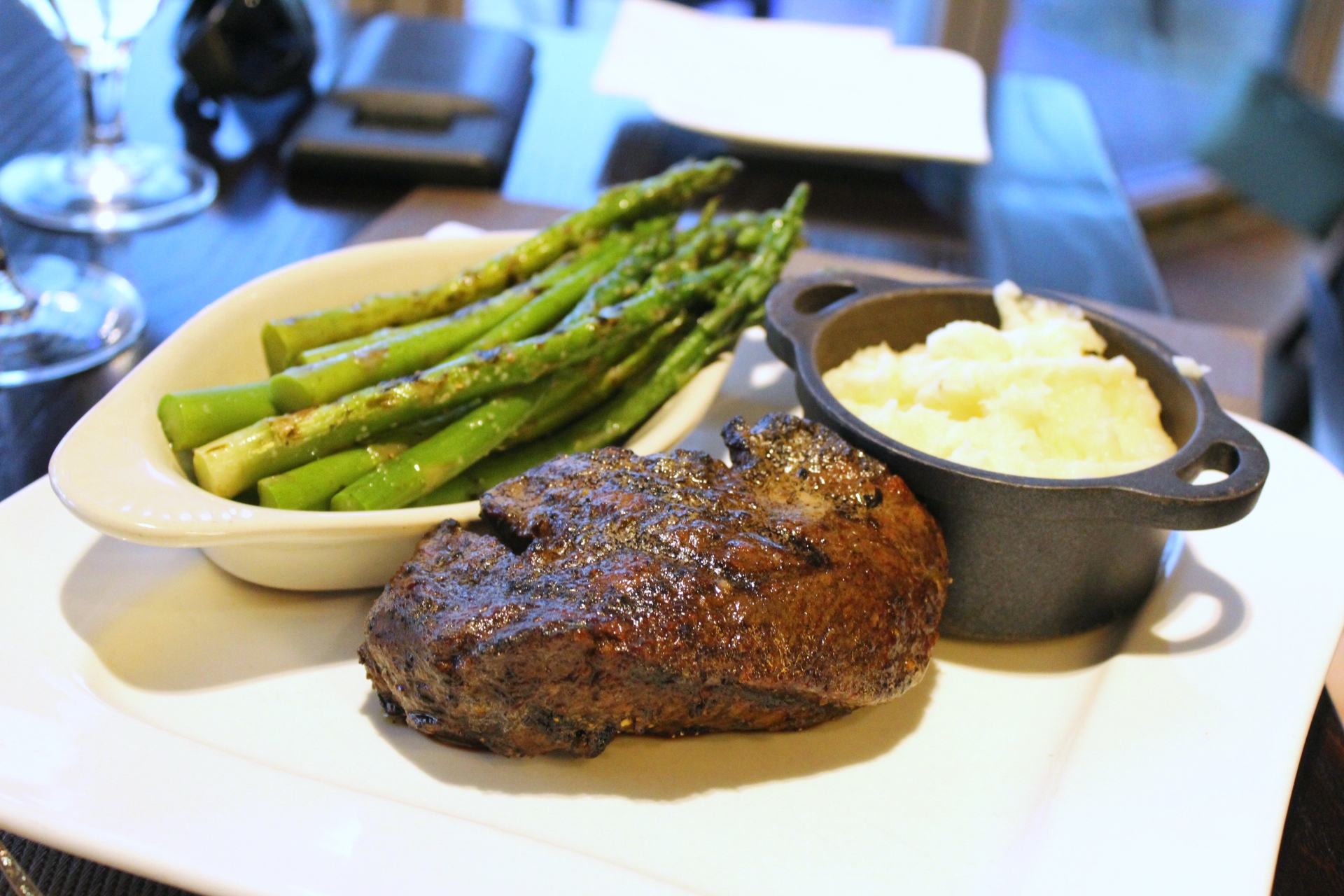 For dessert, I ordered the White Chocolate Raspberry Truffle Cheesecake and Chris ordered and Chocolate Martini. The cheesecake was rich and tasty, and Chris loved his martini.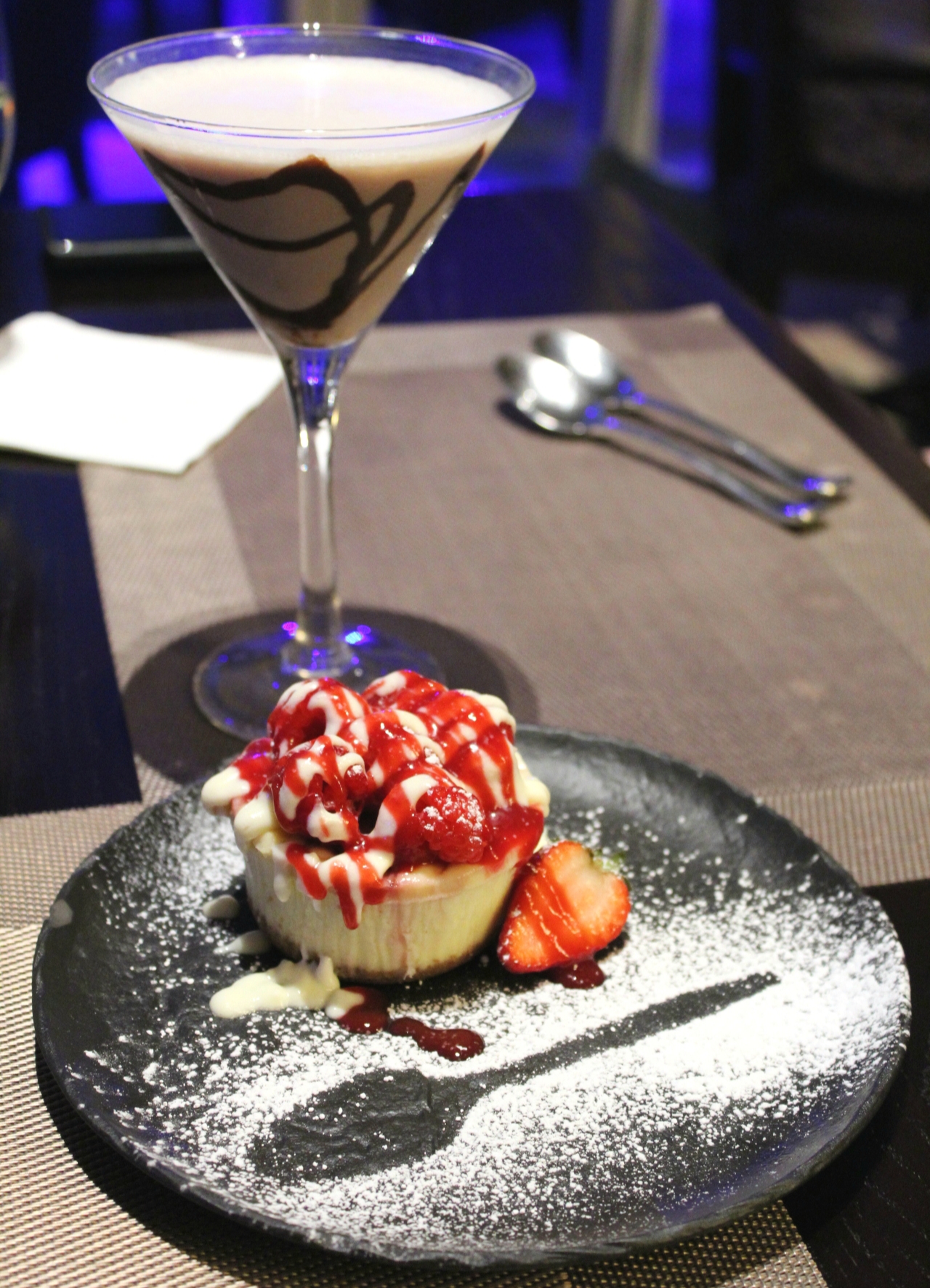 After dinner, we moved outside to the pool deck and watched the Disney fireworks from a distance. Overall, it was such a lovely evening with good food and exceptional service. I would definitely go back and recommend the dining options at Reunion Resort. Because it is close to Disney World, it's perfect for visitors and locals alike.
Have you visited or stayed at Reunion Resort before?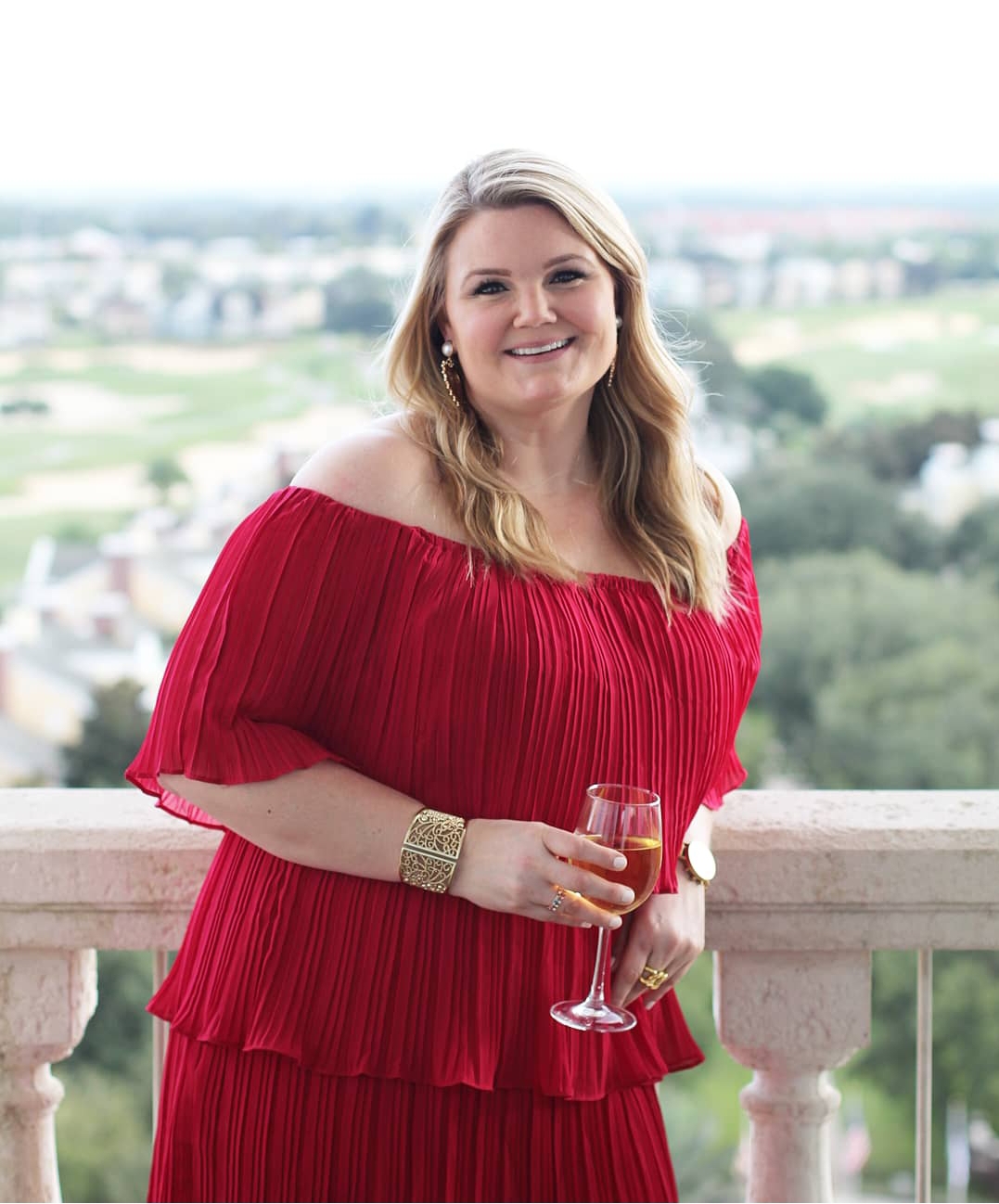 Dress | Similar Earrings | Shoes | Similar Clutch