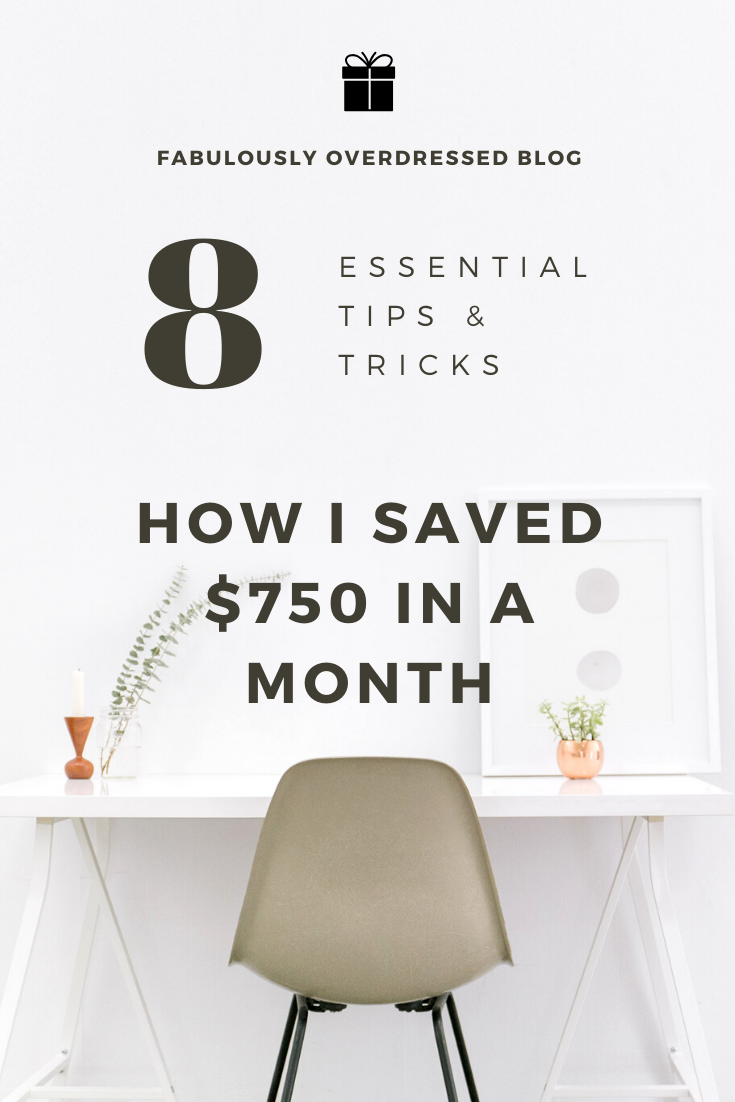 8 Essential Budgeting Tips and Tricks: How I Saved $750 in a Month
I like my money where I can see it… hanging in my closet.
– Carrie Bradshaw
If you were ever a Sex and the City fan, you know this quote. You've probably repeated it before too, like me! Unfortunately, there's a very small return on investment on the items I keep in my closet. And there's no return on the food I let go bad in my fridge because I decided to eat out instead of cooking at home, or the extra cable channels I never watch. I have always known I needed to cut down on expenses so I can save more and put more money towards retirement, but it has been difficult for me to stick to a budget long-term so I've been looking for the best budgeting tips and tricks to help me.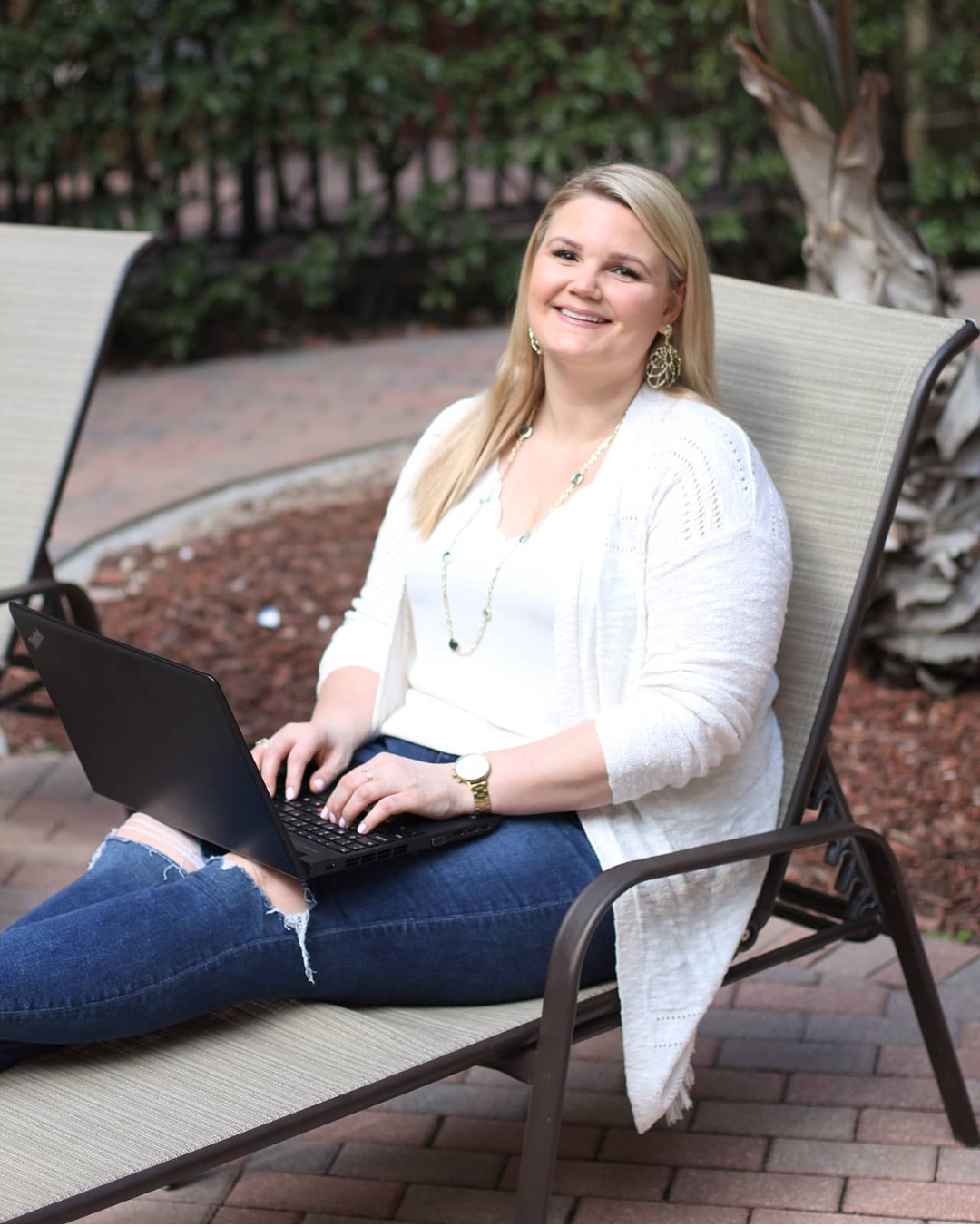 It wasn't until I sat down and went through all of my expenditures, debt, and living expenses, that I realized I was wasting quite a bit of money each month. That needed to change! I've been in desperate need of a vacation, and I did not want to put that on a credit card this time. So I made some changes and ended up saving $750 in February alone! Here are the budgeting tips and tricks I followed, and what you can do too to save money:
I Made a Budget and Stuck to It:
Years ago, I started following Dave Ramsey, who is a financial and budgeting guru. He has tons of tools available to help people make a budget and stick to it. His plan is pretty solid, so I became what he calls "Dave-ish." I haven't used his budgeting tools in a long time but they are very effective so I decided to use his Zero-Based Budgeting Tool. This tool can be used online on your laptop or phone, but I prefer to print it out and use pen and paper. With this tool, you place your total take-home income for the month at the top, and then add in all your expenses, including food, medical, debt repayment, gifts, miscellaneous, clothing, cleaning supplies, savings, bills- everything! You want to have every dollar of your income accounted for, therefore creating the "zero-based budget."
After going through past months of expenses, I realized my biggest variable expense was food; mainly going out to eat. This is actually embarrassing to admit, but I was spending nearly $700 a month on eating out! How is that even possible?! Everyone always tells me I spend too much money on clothes, but in reality, the food was what was getting me into debt! So I cut down my budget for restaurants to $125- pretty huge difference! While I did go over this by $25 in February, I still cut my food bill by $550!
I Cut The Cable
When I received my combined cable/WiFi bill in December, I nearly fainted. It had increased from $170 a month to $201 a month. Again, how is that possible? Unfortunately, I love TV. I'm the type of person who almost always has the TV on, even if just in the background (except when I sleep). Chris, my boyfriend, kept telling me he'd be fine if we didn't have cable because he just likes to watch the same movies over and over (ugh). But I didn't think I would be able to live without having a hundred channels to choose from. Turns out, I was wrong! I did some research on different, less expensive options, and decided to get Hulu Live TV instead. It's $60 a month (with taxes) and includes live TV of 60 different channels, plus some movies and TV series.
I cancelled the cable, but had to keep the WiFi, so that bill went down to $75 a month. With the Hulu Live, I now pay a total of $135 a month instead of $200- a savings of $65 per month!
I Changed my Cell Phone Plan
I didn't even know this was an option until my boss mentioned that she was able to lower her Sprint cell phone bill. I figured it wouldn't hurt to try, so I called them and asked if I was on the most affordable plan. Turns out, since I have had my current cell phone for 3 years, plans had changed to a lower rate, but I was still paying the higher rate! So they switched me over to the current plan. I also cancelled the protection plan I had been on for years, which is $10 a month. My phone is 3 years old; if it breaks, I will just get a new phone! So by changing those items on my cell phone, I'm saving about $20 per month!
I Started to Really Pay Off my Credit Cards
Ugh, credit cards. The bane of my existence. I have always said that if I didn't have any credit card bills to pay, I'd have so much more money each month! I opened my first credit card when I was 19, a sophomore at FSU. They lured me to opening a card by offering me a free FSU t-shirt during a football game. It was like free money- woo hoo! Except it wasn't… I still have that credit card because I have a large balance on it. It's like that heavy weight on my shoulders that never goes away. The credit card debt has to go!
Again, following the advice of Dave Ramsey, I decided to start following the Debt Snowball method. You start by paying off the smallest balance credit card first and put as much money as possible towards that bill every month, and pay just the minimums on the other cards. Once that first card is paid off, you put the money that you were paying towards that bill to next smallest card until that is paid off. And so on until all credit cards are paid off. Any extra money you make, goes towards credit cards. So I am starting with my Nordstrom card, which is a smaller balance, and I've already made a dent in that balance! Any extra money that I have made off of selling clothes on Poshmark is going towards that credit card.
Also, I stopped using all credit cards!
I Didn't Buy Anything New
I know this won't be possible every month, but in February, I did not buy any clothes, shoes, accessories, or jewelry. I was going through my closet one day and realized I had three dresses that still had tags on them that I had completely forgotten about! So I am going to "shop my closet" more often now. I know I have plenty of things to wear! So go through your closet often. Make sure everything is visible so you know what you have and can wear what you have. Make a list of any basics that you may need to add to your closet, then search to find the best deals.
I try to add items to my Poshmark closet every week since I obviously have too much stuff in my closet and need to make some room! So for February, I made about $60 from Poshmark sales and saved some money by not shopping. I estimate that I saved about $125 total by doing this.
You can read my post about buying and selling on Poshmark here.
8 Budgeting Tips and Tricks to Save Money
If you pay for most things with a debit or credit card, it's easy to go back a few months and see how much money you are spending on variable expenses. Calculate how much you spend on food, clothes, toiletries, entertainment, etc.
Make a budget and cut spending where you can. For me, it was food and going out. Write everything down. Promise yourself you will stick to it for the month! Spend more time on creating your menu for the week and bring your lunch to work and cook dinner at home 95% of the time.
Try to use cash. People end up spending less money overall when they buy with cash instead of a debit or credit card.
Call your credit cards and ask for a lower interest rate. While none of mine were able to lower my rate, I call every 6 months and every once in a while, they give me a lower rate.
If you have a high APR credit card, transfer your balance to a 0% APR card. There are multiple offers out there that offer 0% interest on balance transfers for 12-18 months. Just make sure to pay this off before that intro period.
Purge your closet and your home and start selling as much as you can for some extra money! I recommend Poshmark for clothes and accessories, eBay for multiple items, Mercari, and Facebook Marketplace for local sales.
Start listening to podcasts or watching episodes by Dave Ramsey and/or Suze Orman. Both are experts in finance and always motivate me to do better with my money after listening to or watching one of their shows!
Leave your credit cards at home! It's so easy to use them when out shopping, but if you can't buy it with cash, you can't afford it. This is something I am still working on!
Let me know if you have any additional budgeting tips and tricks for saving money and paying off debt. I'll continue to share my journey on here, so make sure to subscribe to my blog so you never miss a post!
Loving these budgeting tips and tricks? You'll love my Poshmark review, click here!