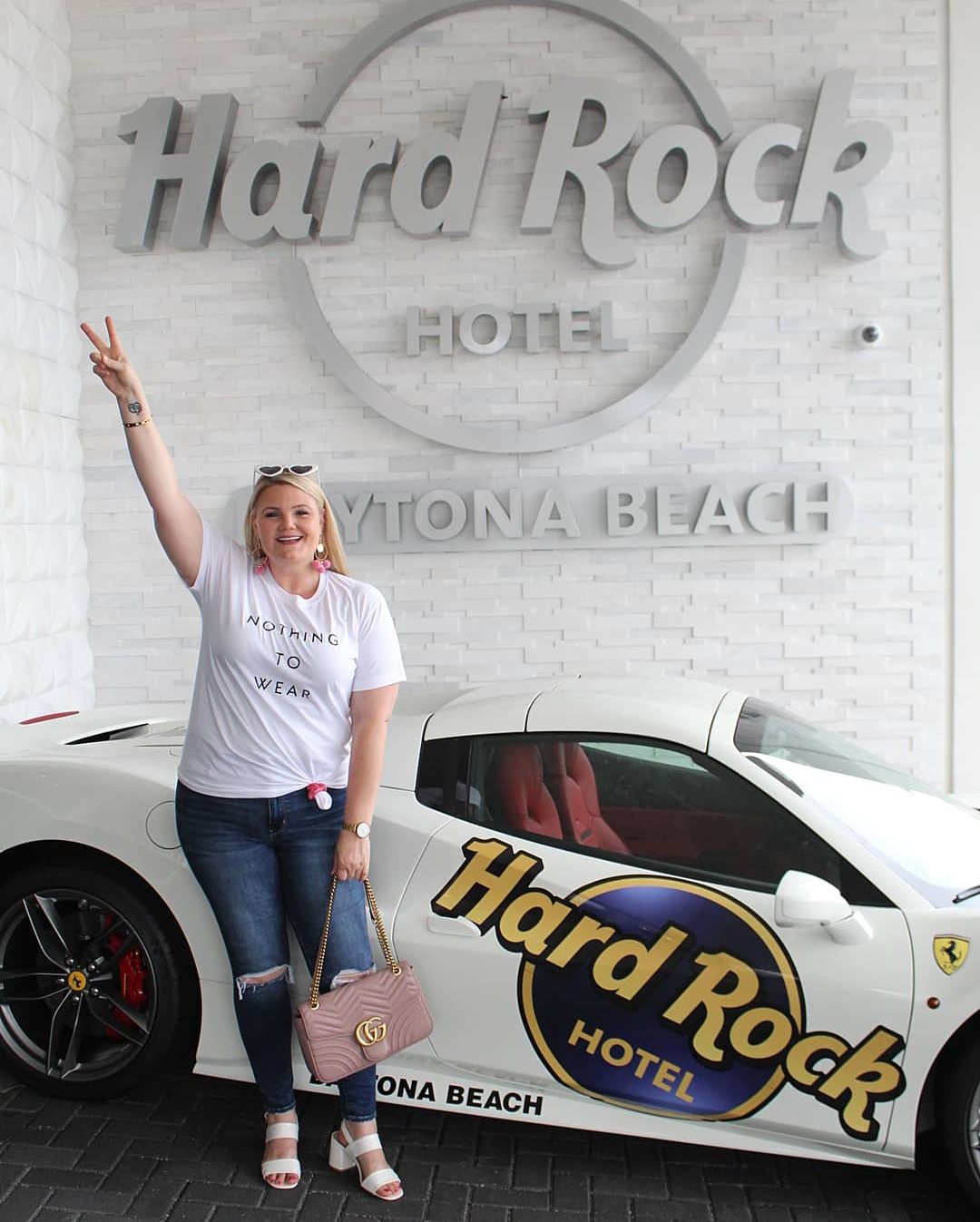 My Stay at Hard Rock Hotel Daytona Beach
Thank you to Hard Rock Hotel Daytona Beach for the complimentary stay at your hotel! All opinions in this post are 100% my own!
**For my readers, get 20% off your stay through 2019 plus a giftcard at the Rock Shop- the link is at the bottom of this post!**
My boyfriend and I recently stayed at the Hard Rock Hotel in Daytona Beach, Florida, which is about one hour east of Orlando. The hotel is right on the beach, with panoramic views of the almost-white sand beach and beautiful blue Atlantic Ocean. We were impressed with the hotel from the moment we walked in! They have both complimentary self parking, which is across the street from the hotel, or valet parking for $10 per night. We opted for the valet since the price was right and it made going in and out so easy!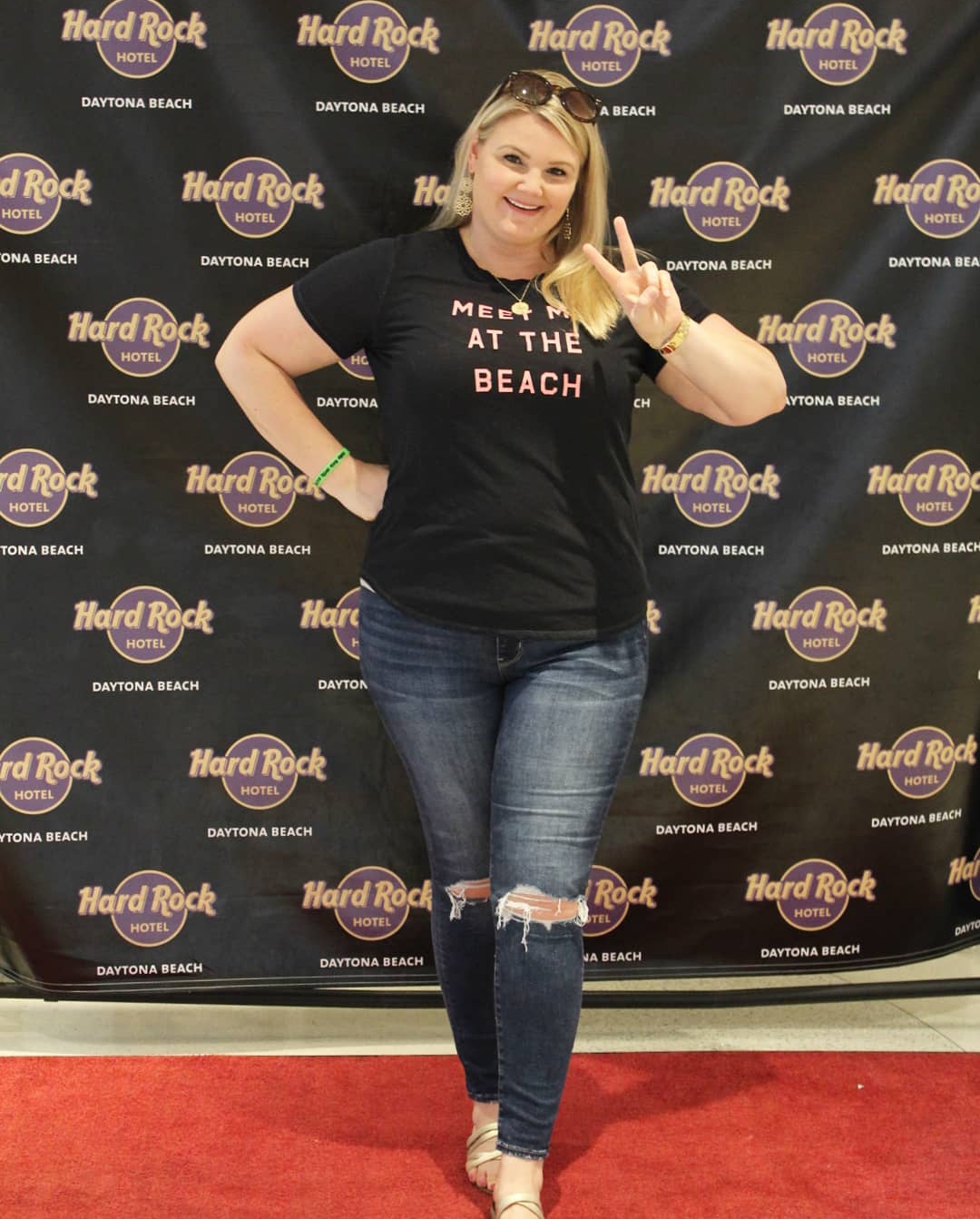 The check-in process was seamless. During this time, you can choose your favorite music genre to play in your room (which can be controlled in-room and turned off at any time!). I chose hip hop and Chris chose Classic Rock. You can also have a guitar or record player (Crosley turntable) with 10 records delivered to your room during your stay to customize your music experience! We had a turntable delivered to our room, and we played Beyoncé, Michael Jackson, and the Doors as we lounged in the room, taking in the beach view.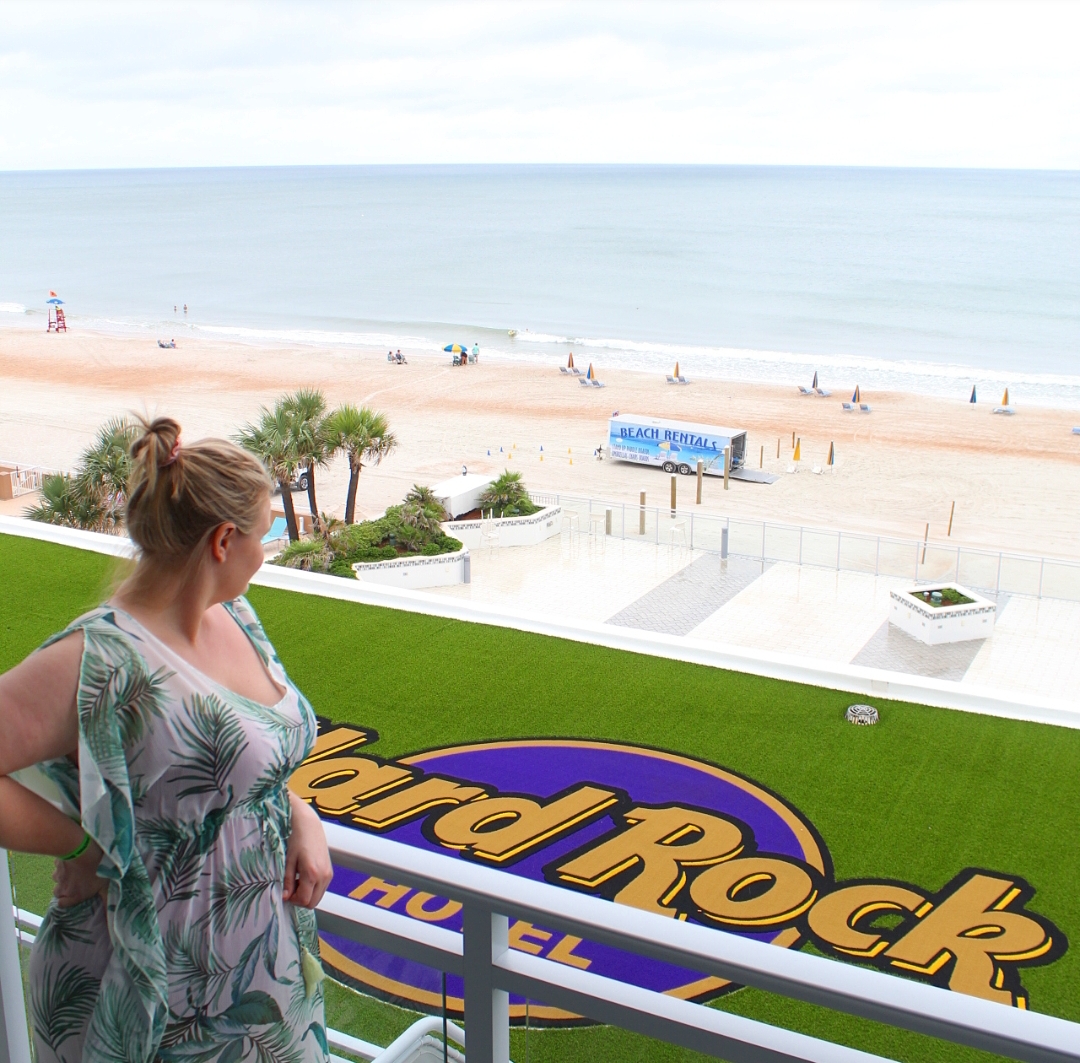 Our view was stunning- we spent a lot of time sitting on the balcony just admiring the beach and ocean! We stayed in a deluxe oceanfront room, which was perfect for the two of us. They also offer suites and larger rooms with private outdoor lounges (we will definitely try one of these rooms out next time!).
The hotel, in classic Hard Rock fashion, has framed outfits from numerous musicians all over the hotel. The décor was modern and welcoming throughout.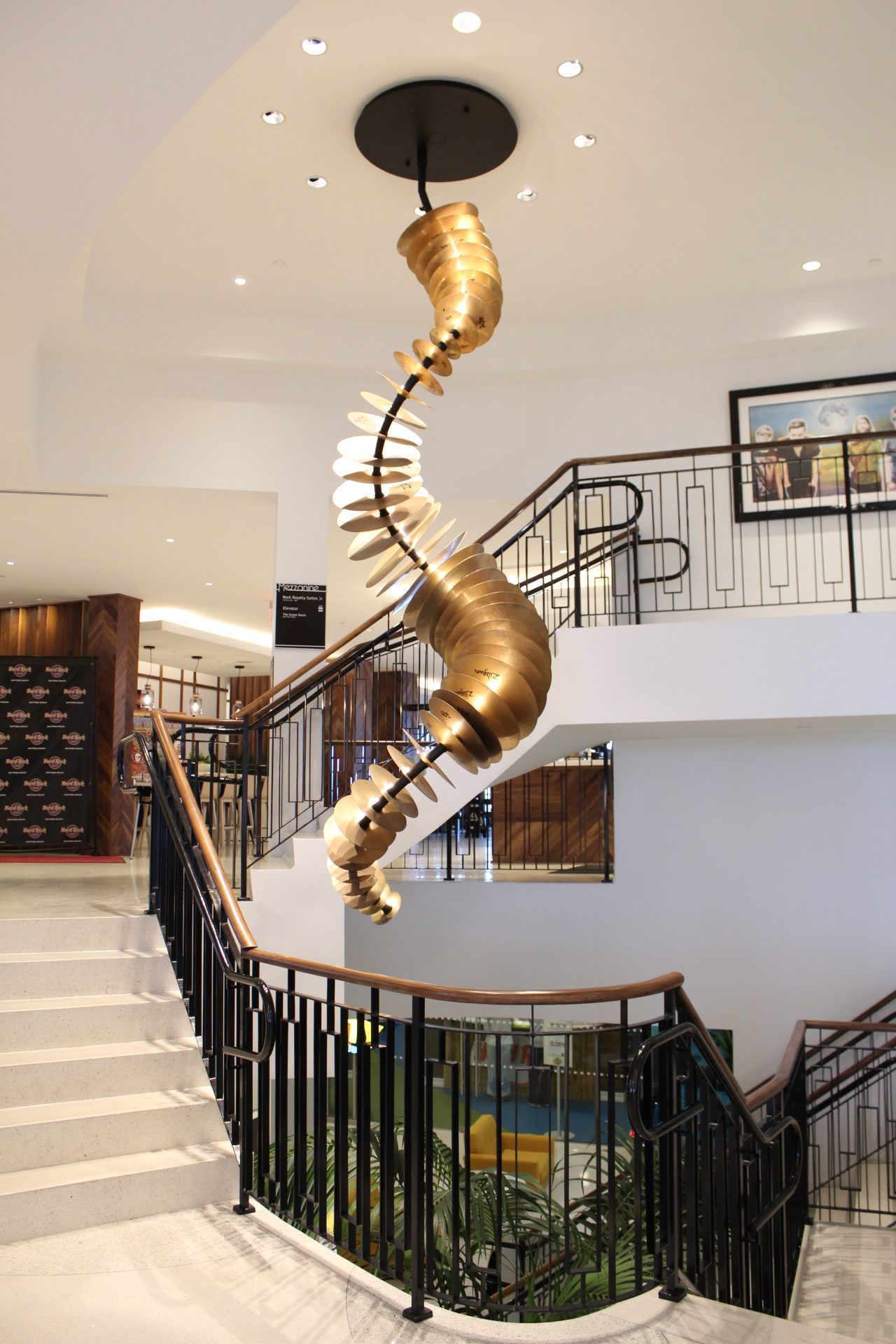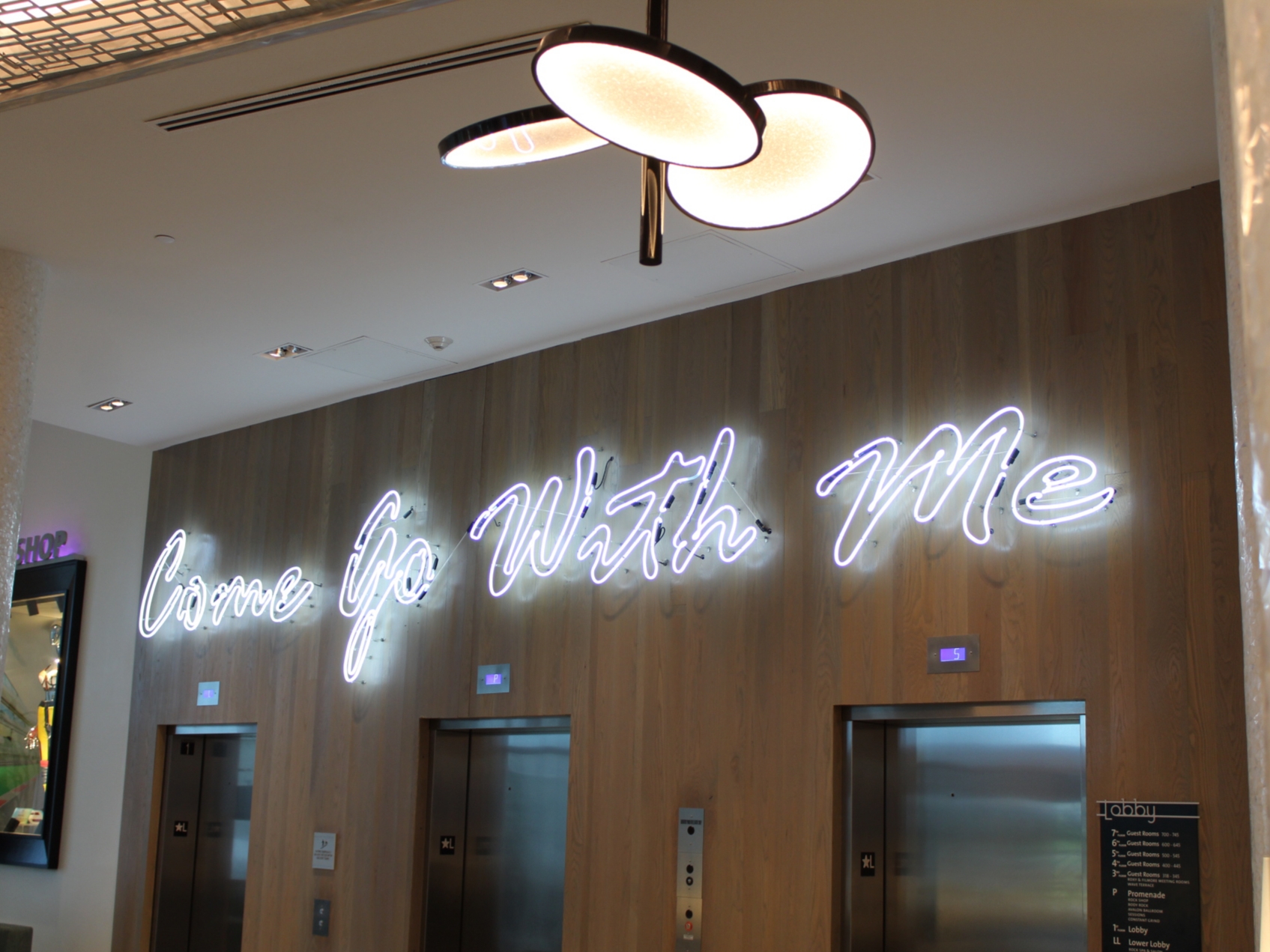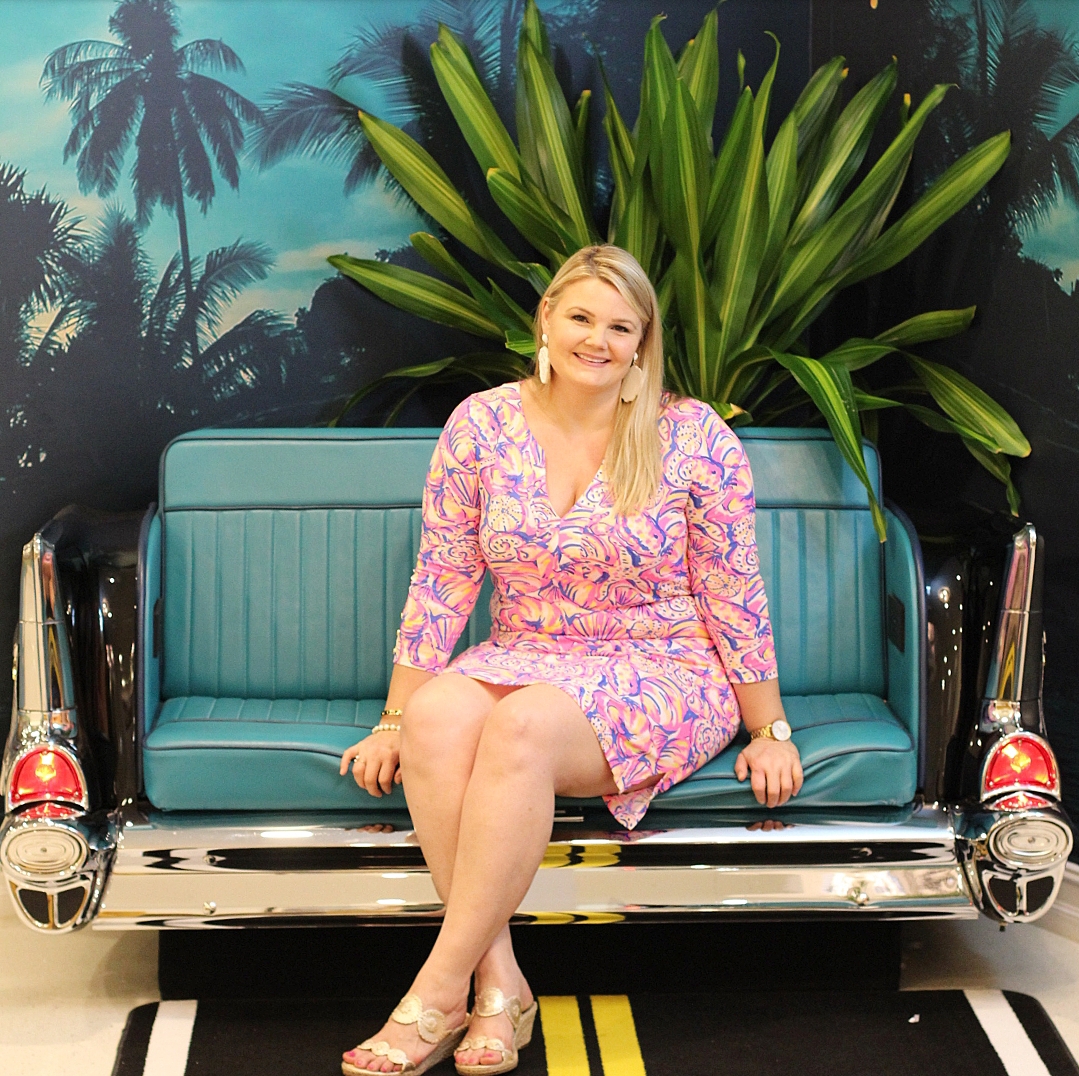 Each morning, we grabbed coffee and pastries from the on-site café, Constant Grind. They also have pizzas, cakes, and numerous other treats there. Everything was delicious, and I regret not having a slice of their red velvet cheesecake! For dinner, we ate at the on-site restaurant, Sessions. Chris had the fish of the day sandwich (which he loved!), and I had the veggie burger. Since I am vegetarian, I always appreciate when restaurants cater to all food preferences! I let our waiter know that we were celebrating Chris' birthday, so he surprised him with a slice of red velvet cake, and had the whole restaurant, including the band, sing him Happy Birthday! Check out my Instagram Story Highlights (titled "HRH Daytona" to watch!).
Even though we went during rainy season in Florida and got a couple of storms, our trip was still amazing! We were able to walk on the beach every evening from the hotel's private access, and swim in the pool. The pool area has cabanas that you can reserve. For families with kids, Hard Rock Daytona Beach also has a guitar-shaped splash pad and pool for the kids!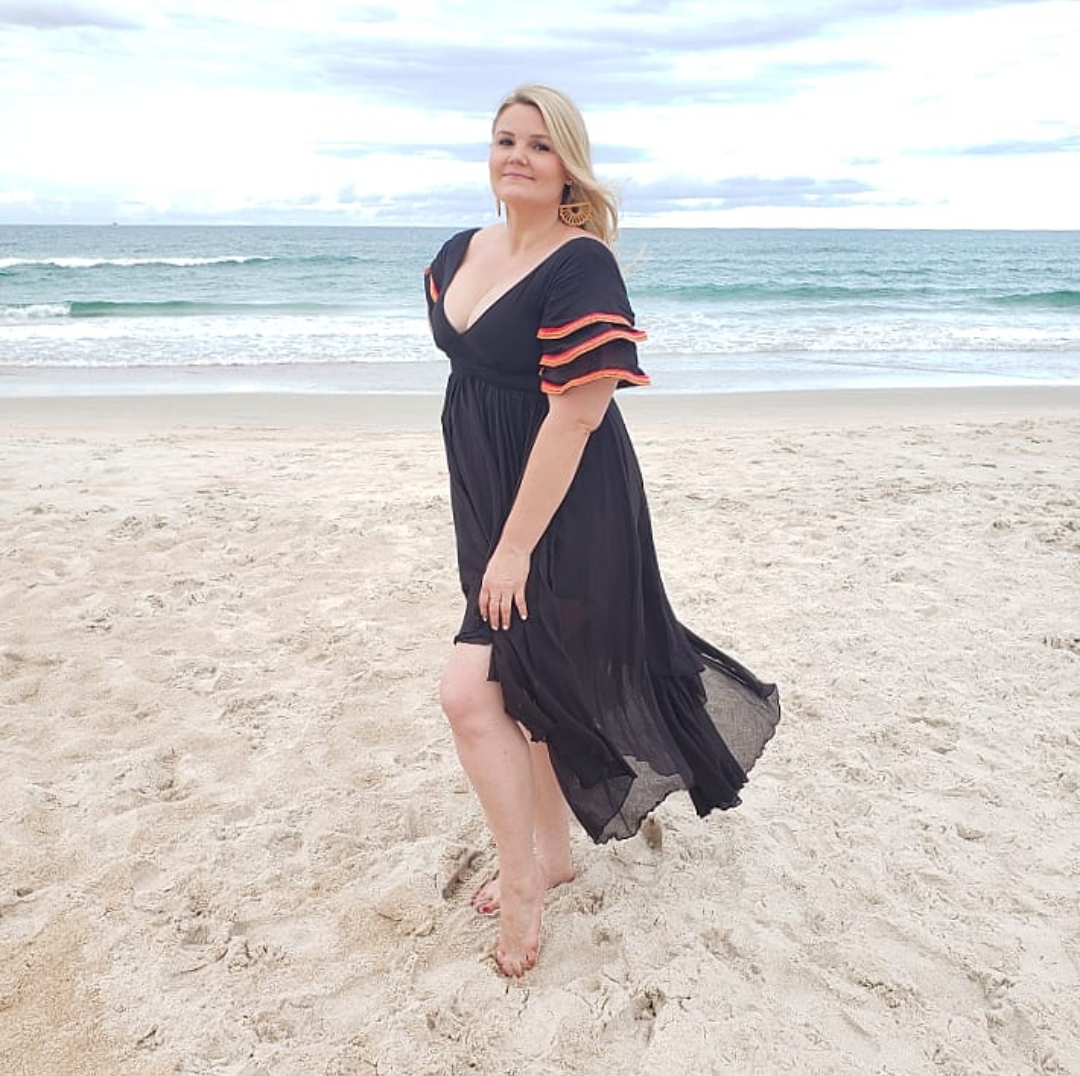 Overall, we had a fantastic time at the Hard Rock Hotel Daytona Beach and we plan on visiting again very soon! The hotel is less than a mile from popular bars and clubs as well, and about 25 minutes from the Daytona Speedway. The hotel also has a gym, a Spa and Salon, a Rock Shop, and a Youth Club for the kids!
You can now save 20% on your stay at the Hard Rock Hotel Daytona Beach through the end of the year PLUS a $20 gift certificate for the Rock Shop by clicking HERE
or by using the code "EMILYROCKS" when reserving! Let me know if you book there! And have a blast!